Rustic and savory Easy Mushroom Green Bean Tart. Great dish for a Black Friday brunch, perfect way to use Thanksgiving leftovers.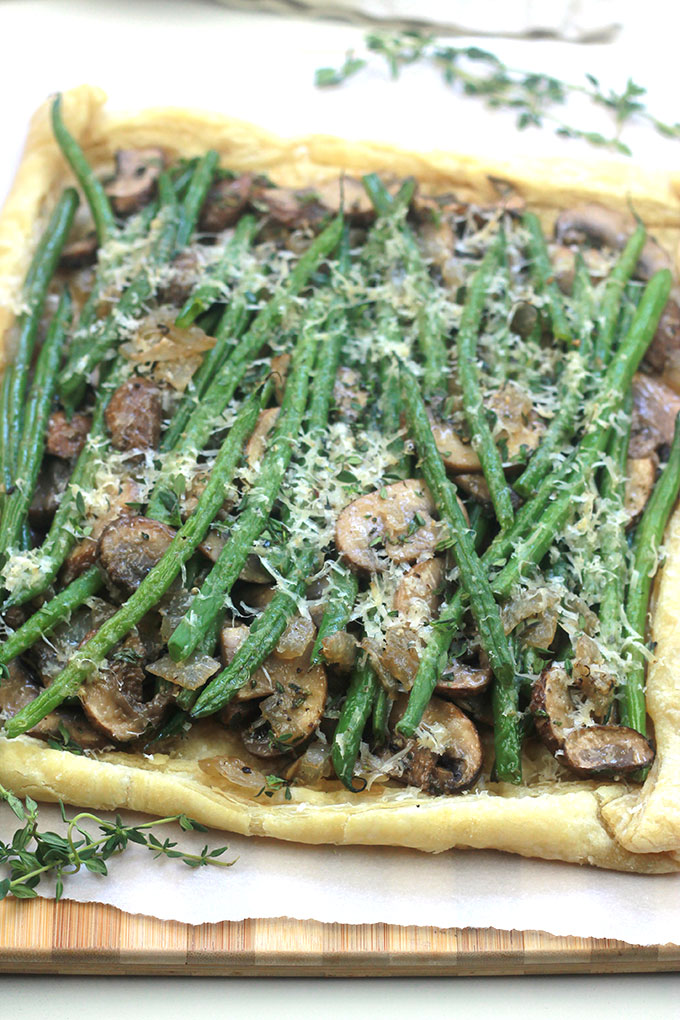 Thanksgiving is an amazing holiday, sharing wonderful food with friends and family who gather from near and far. Then there is Black Friday shopping, which can be fun as well as a workout, leaving everyone ready for Thanksgiving leftovers.
But instead of serving plain old leftovers I like to jazz them up a bit and Pepperidge Farm® Puff Pastry makes that easy.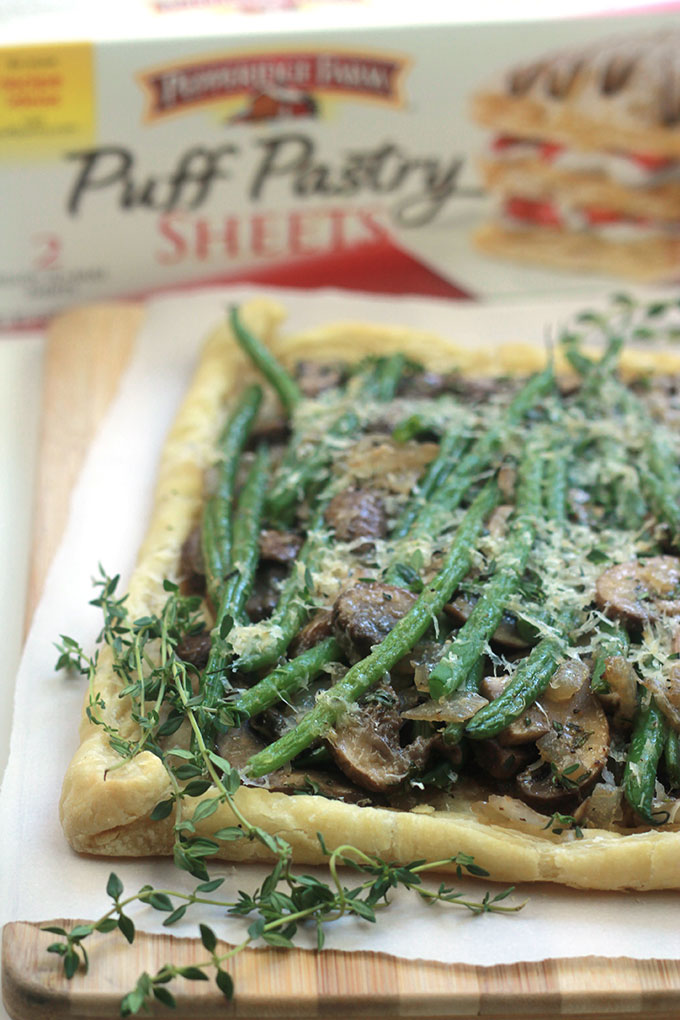 I started using Pepperidge Farm® Puff Pastry many years ago to make quick and easy appetizers and mini sweet tarts, but now I use it for so much more. I like to keep a box in my freezer for making things like herbed breadsticks, popovers, pizza, and hand pies.  For our Black Friday brunch last year I used leftover green beans and Puff Pastry Sheets to make a delicious Easy Mushroom Green Bean Tart that was so quick and easy to put together, which is a requirement during the holidays.
After rolling out a Puff Pastry Sheet, place it on a parchment lined baking pan and fold over the edges as seen below. Using a fork, poke hole in the bottom of the crust before baking.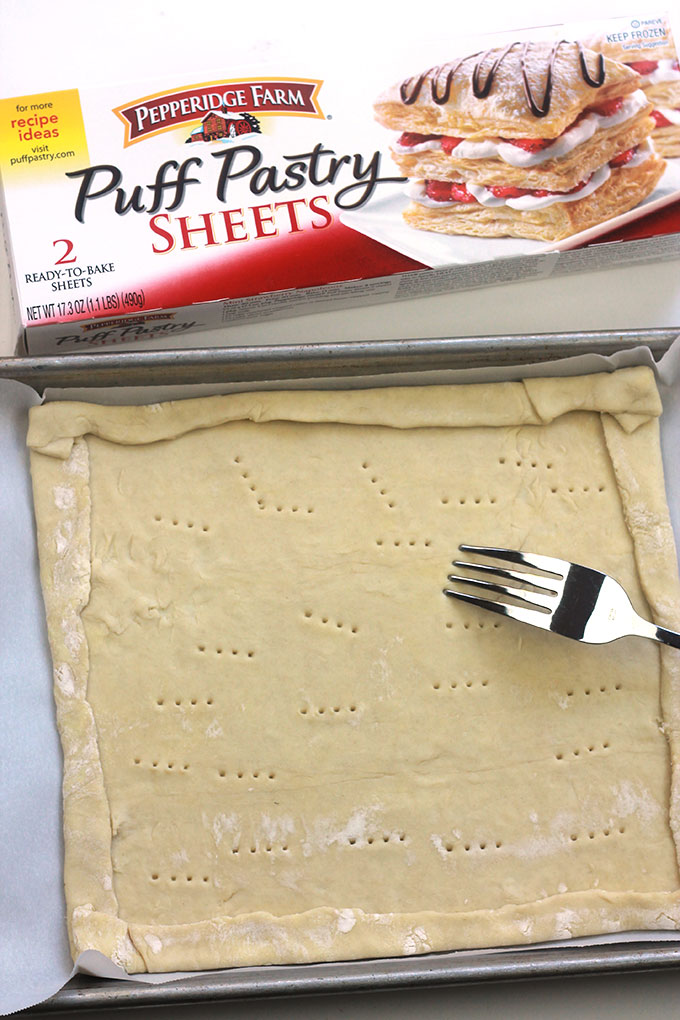 While the crust is baking, saute the onions and mushrooms over medium high heat.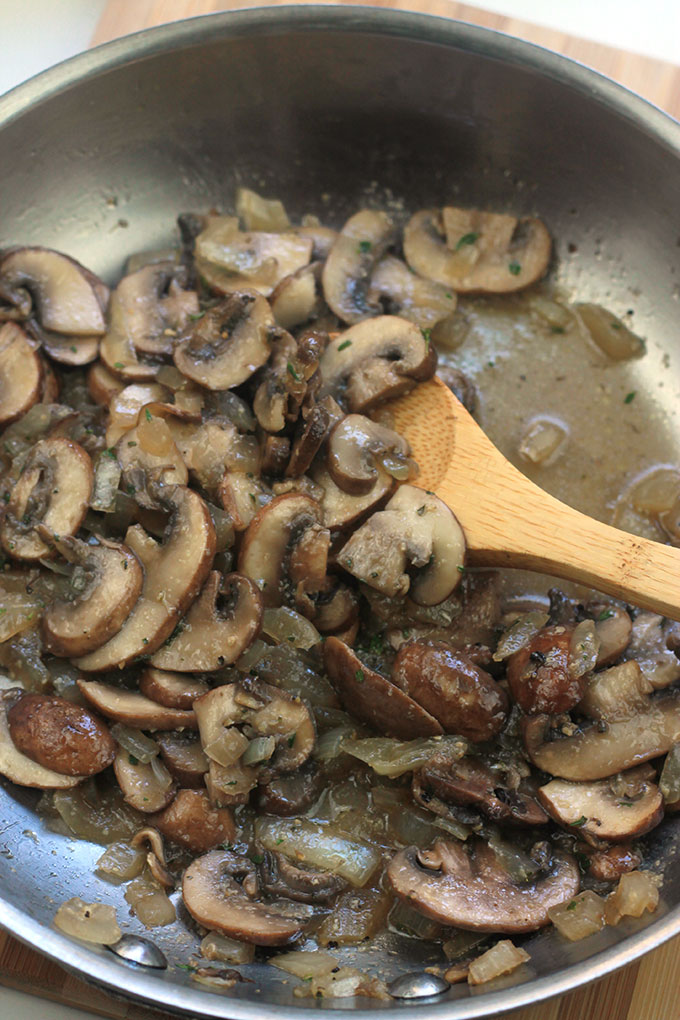 Toss in the green beans or you can use broccoli.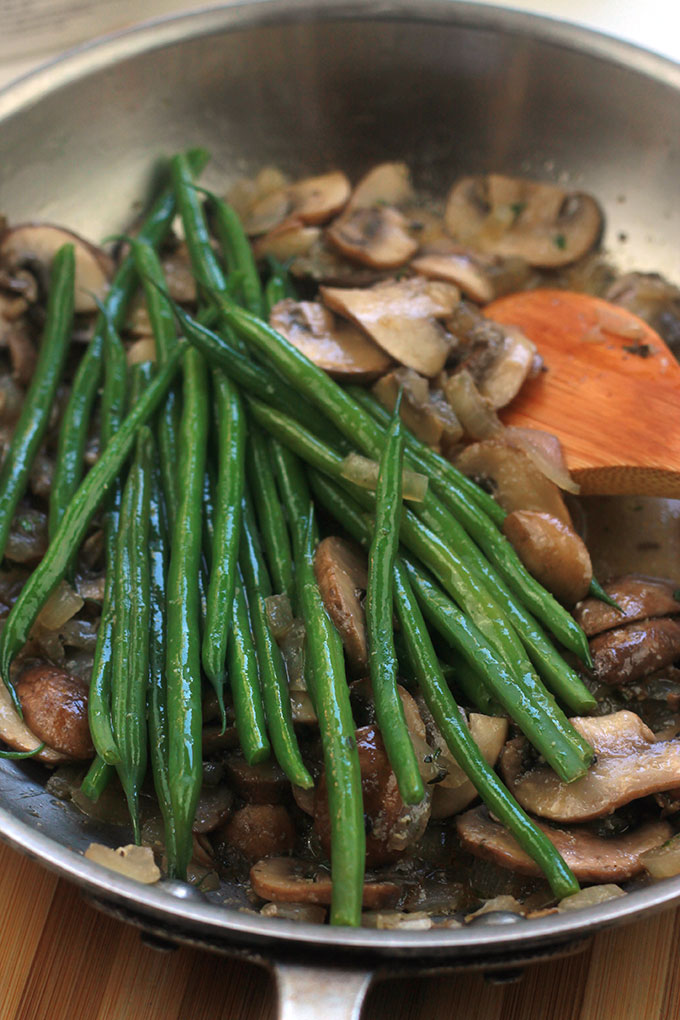 Arrange the mushrooms and green beans over the crust, top with cheese and bake in the oven once more until cheese starts to melt. I was lucky enough to find a peppered Romano cheese.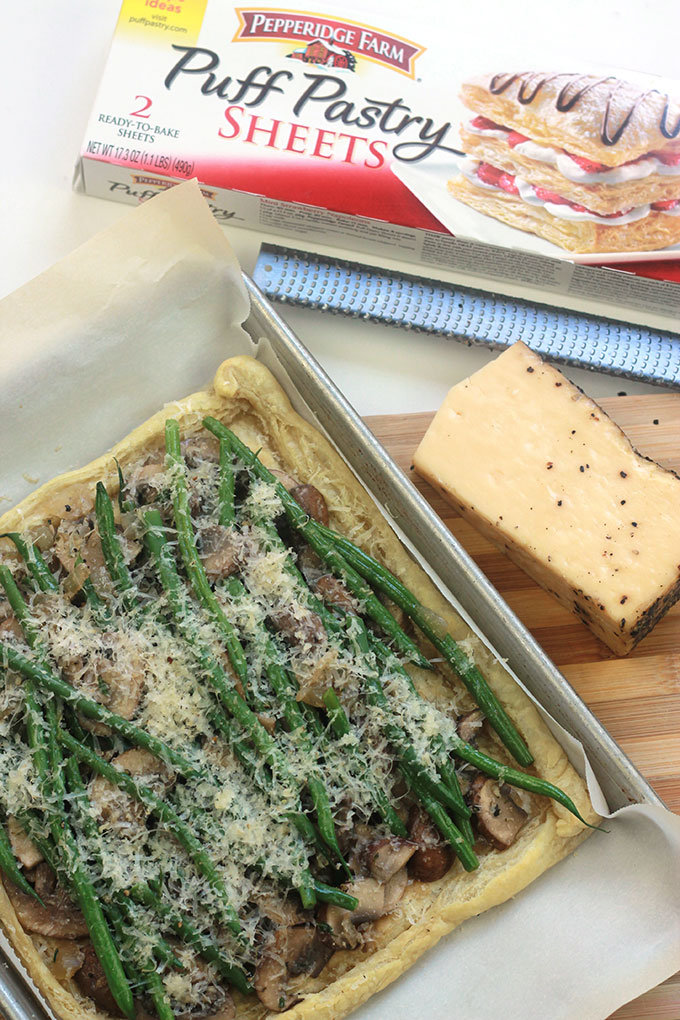 When the cheese has melted, get ready to dig in and enjoy.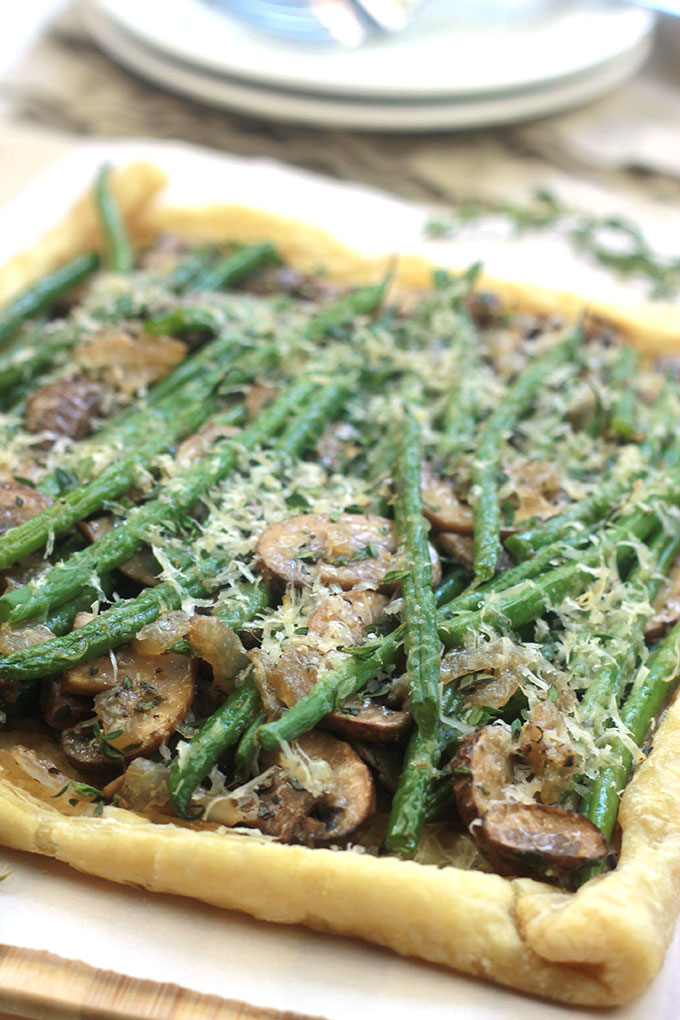 This Easy Mushroom Green Bean Tart is perfect with a side of salad. Using Pepperidge Farm® Puff Pastry Sheets helps to make holiday entertaining easy.
[tasty-recipe id="9828″]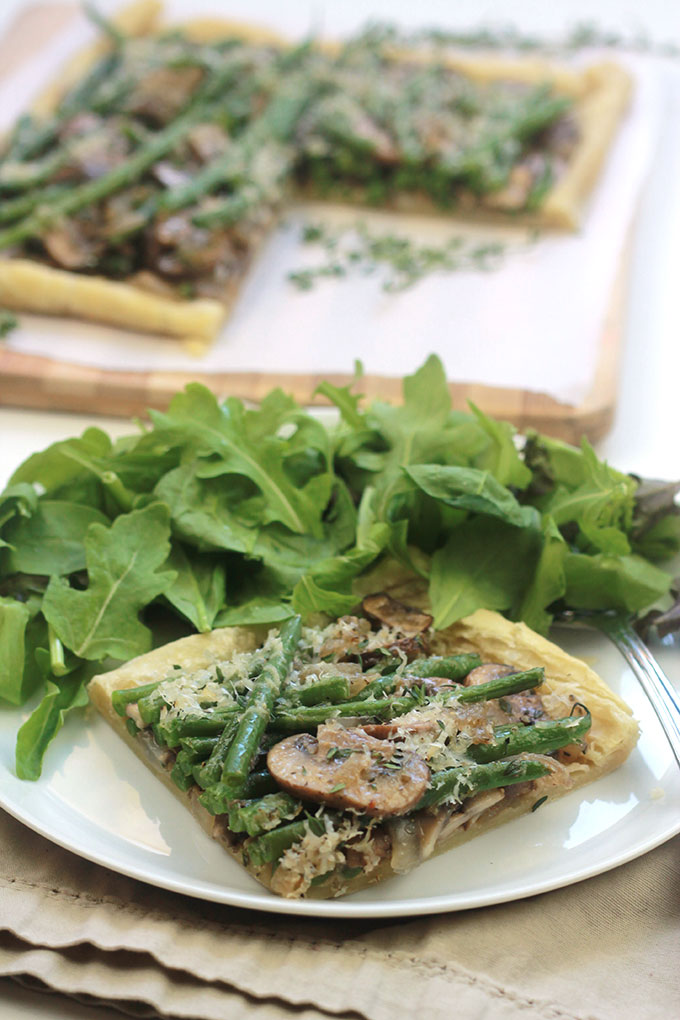 Black Friday brunch is now a tradition for my family and a great way to use those Thanksgiving leftovers. This Easy Mushroom Green Bean Tart is one of my favorites, I hope after giving it a try it will become one of your favorites.
What are some ways you like to use Puff Pastry Sheets?  For more great ideas visit the Pepperidge Farm® website, you may be surprised at the many creative ways to use Pepperidge Farm® Puff Pastry Sheets to help make holiday entertaining easier.