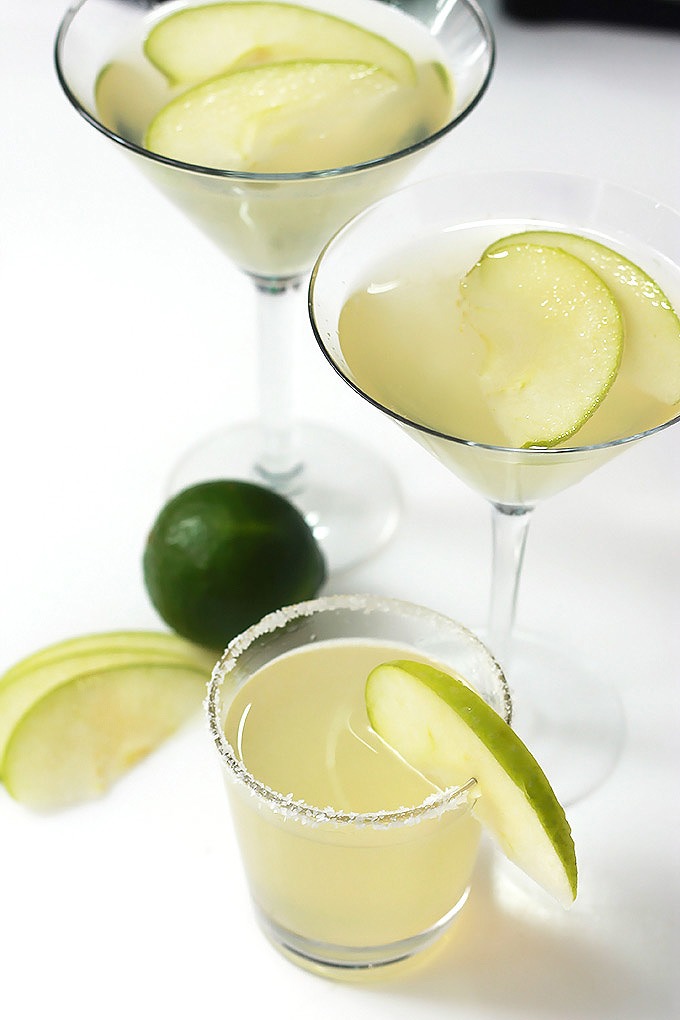 Cocktails anyone?
With summer on the horizon, I thought it would be nice to have a crisp refreshing adult beverage to serve family and friends. Generally at our gatherings there's wine and beer, I'm a wine drinker thank you, not quite fond of the beer taste. However, on the rare occasion that I do drink a beer, it's a Corona with a twist of lime or Trader Joe's Newton's Folly apple beer. The lime with a Corona gives it an extra crisp taste and the Trader Joe's apple beer, simply doesn't taste like beer, it has a clean fresh taste, I think that's why I like so much.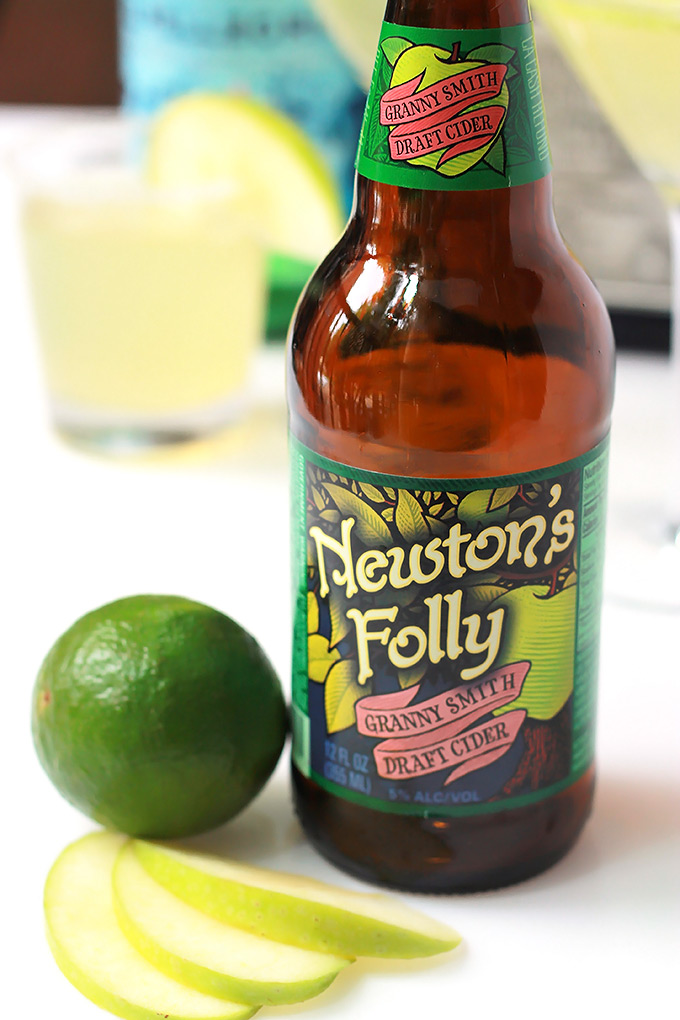 Cool, Crisp and Tart!
It's the best way to describe this cocktail, perfect for warm summer days.  Plus it gives me an excuse to use my pretty cocktail glasses for more than an appetizer container.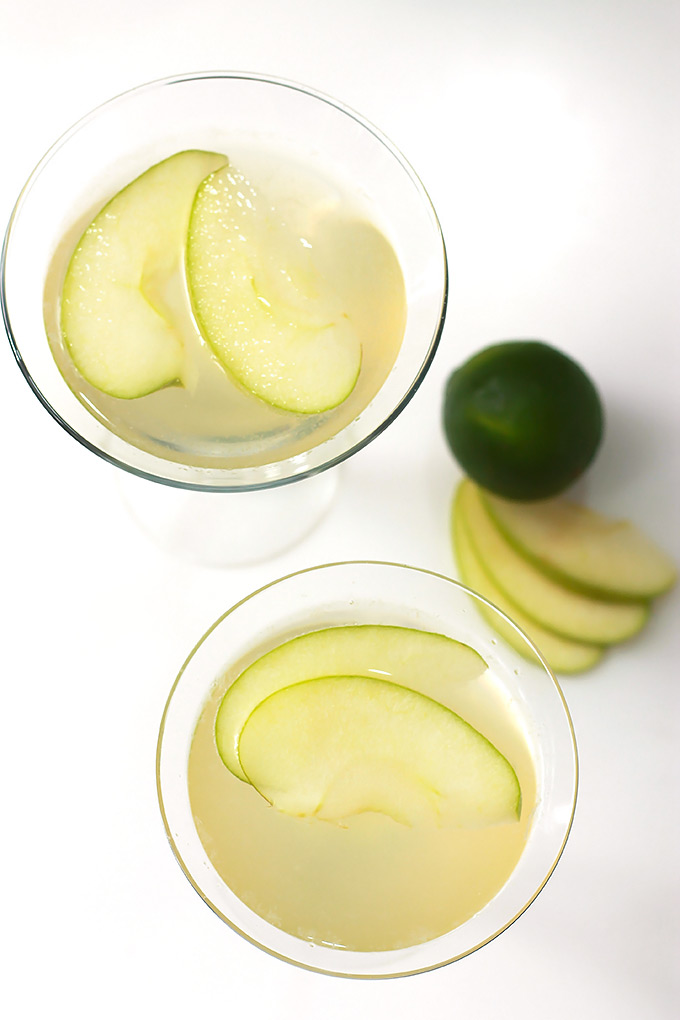 The base of this drink of course is the apple beer, with the addition of tequila, fresh lime juice and sparkling mineral water.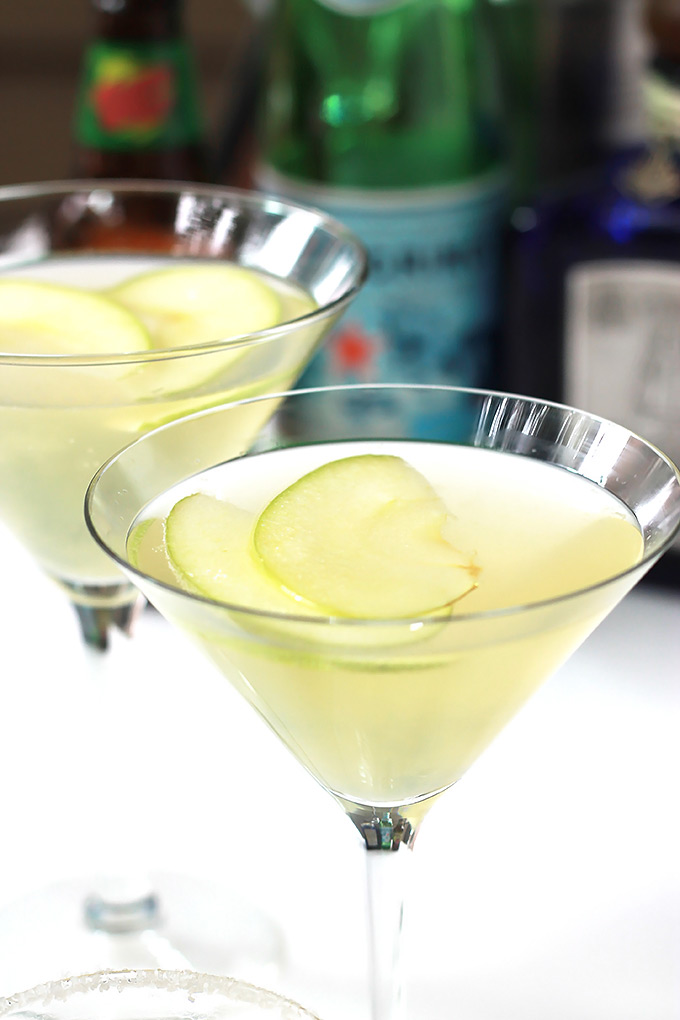 Adding thin granny smith apple slices, takes this drink from nice, to niiiccee!
When the drinks all gone, you enjoy the crisp apple slices.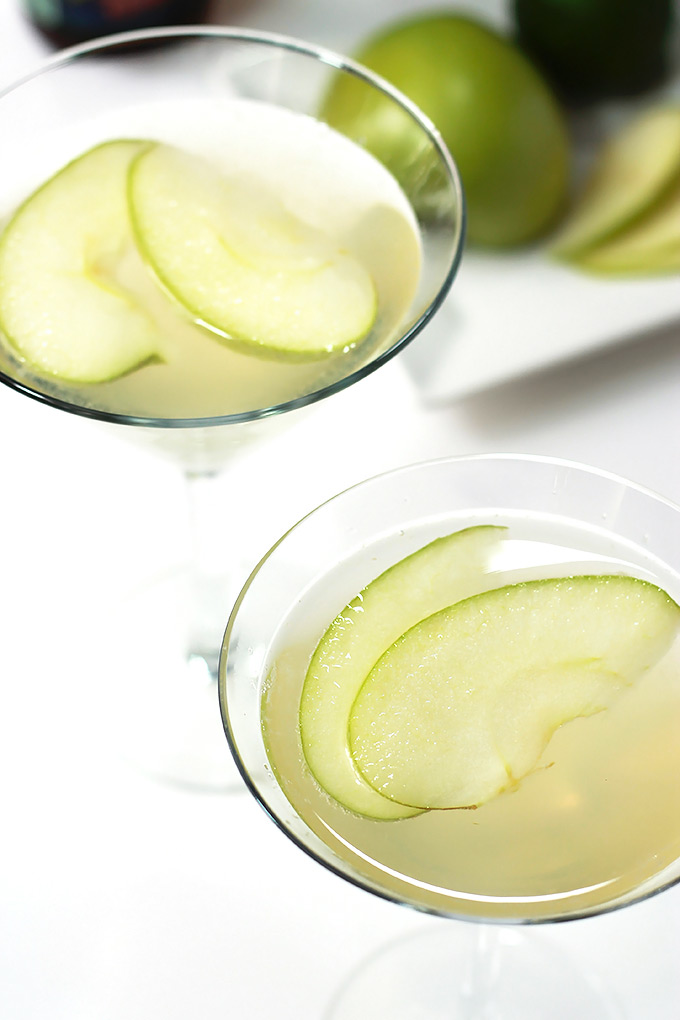 This drink was served two ways, in one of my favorite cocktail glasses and in a salted rim glass, reminiscent of a Margarita. Either way you serve it, it's sure to be a crowd pleaser!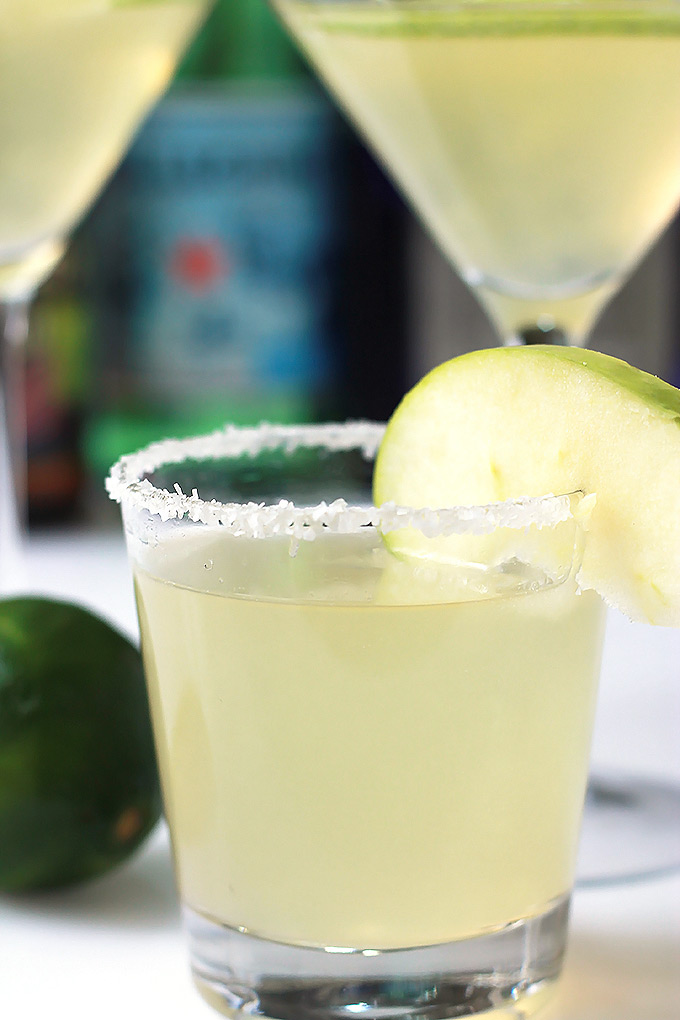 [tasty-recipe id="9666″]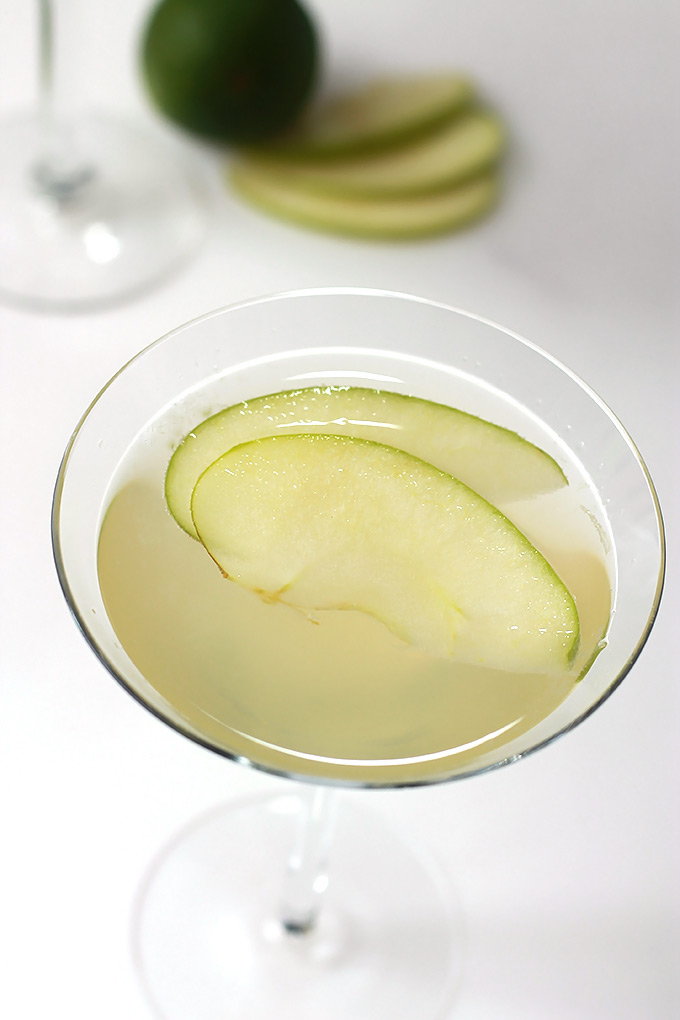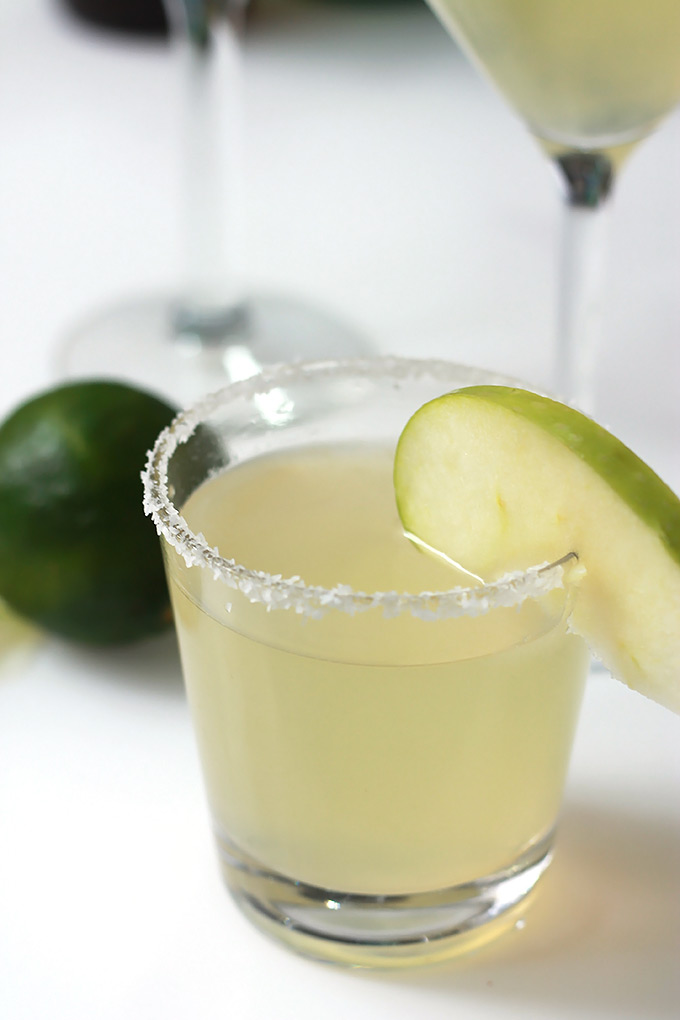 This post was linked to: Lou Lou Girls-Fabulous Party