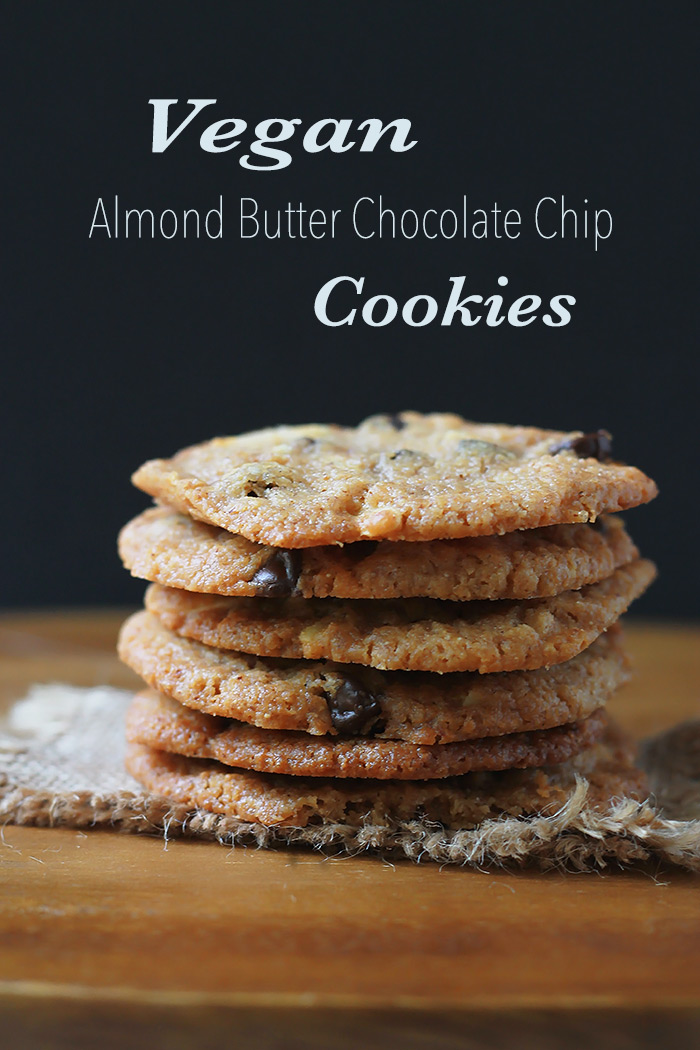 Peanut Butter cookies  used to be my favorite cookie, I made them for the first time many, many years ago with my   5th grade class. We used a cookbook that was actually pages of sketched step-by-step instructions stapled together. There were probably 5 to 6 different recipes, but the one I fell in love with was Peanut Butter Cookies, I made them over and over again, it made me and my family very happy.
I no longer make or eat Peanut Butter cookies, I have switched to almond, hazelnut or any other nut, because I have a child with a peanut allergy. But actually, the peanut is not even a nut, it's a legume.
What is a legume? Well it's the fruit or seed of a plant. The most commonly known legumes are peas, beans, lentils, soybeans, tamarind and of course peanuts. In reality some legumes are not good for us, especially in their raw state. For more on legumes, check out The Legume Manifesto.
OK, let's get back to the recipe, Almond Butter Cookie's, this recipe is adapted from Vegan Yumminess, Vegan Peanut Butter Cookie. If you're vegan or just want some tasty eats that just happen to be vegan, check out Vegan Yumminess.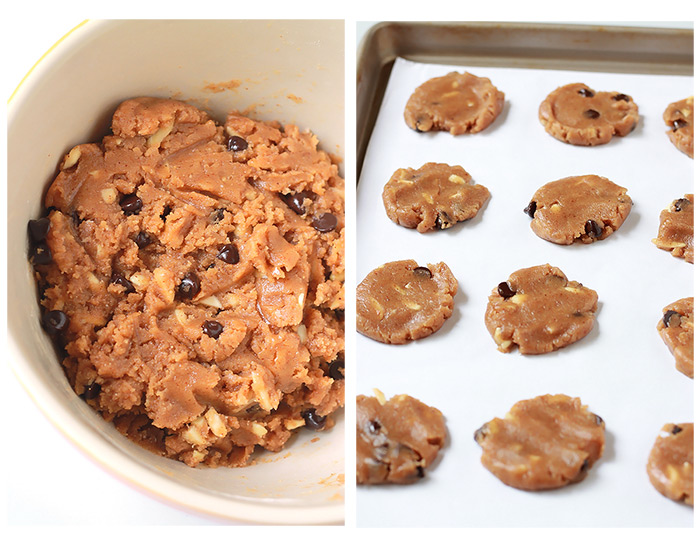 My version is a bit thinner with a crispy, chewy bite, because the almond butter I used was a oilier, thinner brand, (Target Simply Balanced All Natural Creamy Almond Butter) the thicker the nut butter, the thicker the cookie. I also traded cornstarch for arrowroot, (I didn't have cornstarch) and I added dark chocolate chips and sliced almonds.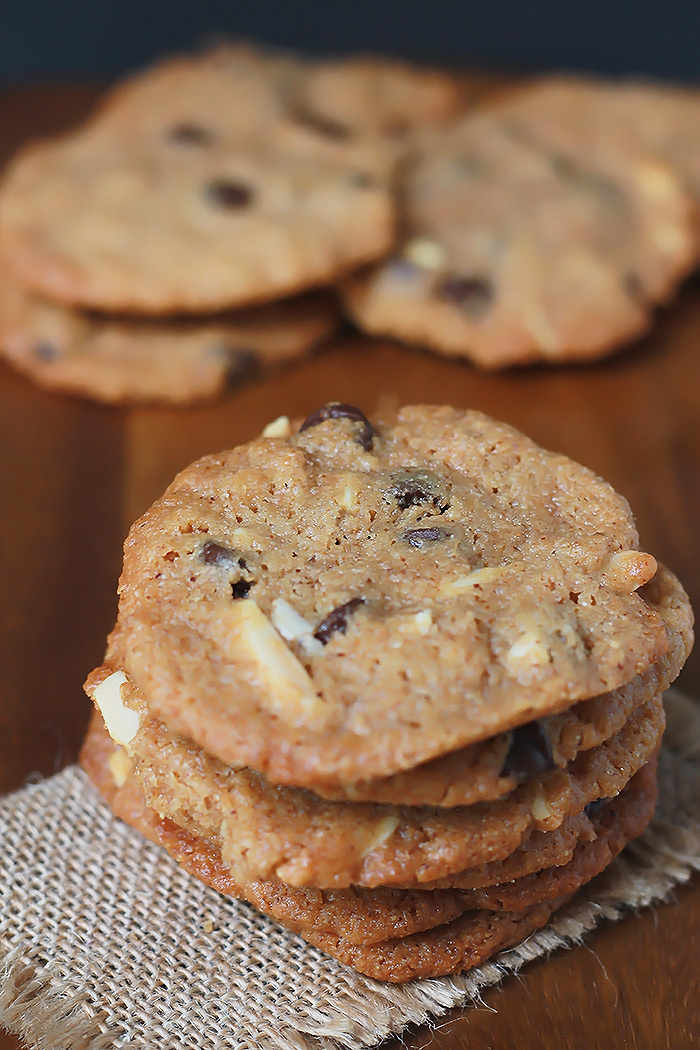 Whip up a batch or two and make the people in your life happy.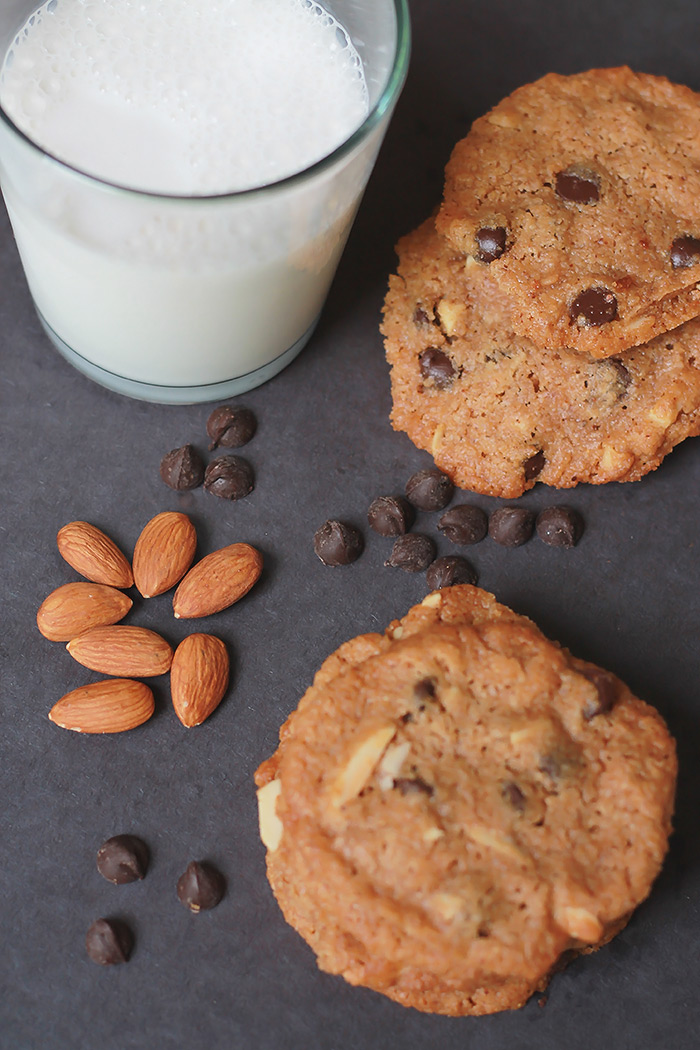 Print
"RECIPE"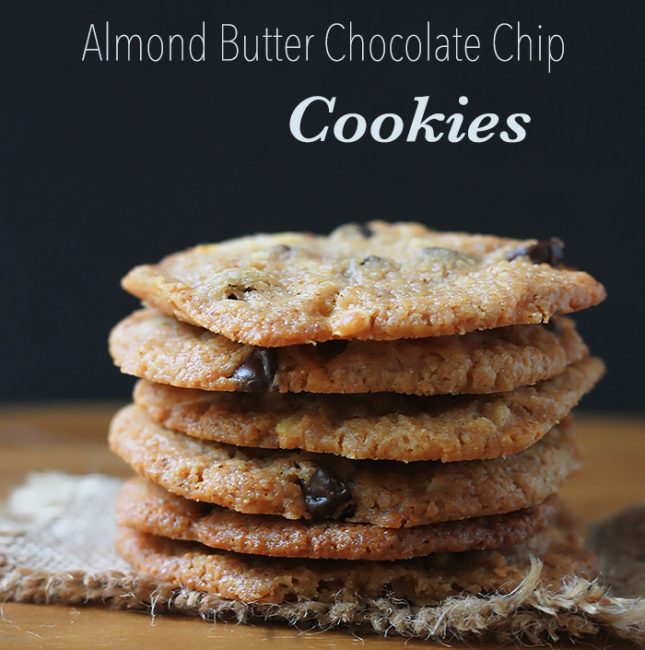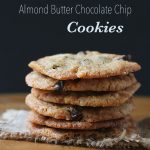 Vegan Almond Butter Chocolate Chip Cookies
---
Description
Adapted form Vegan Yumminess Vegan Peanut Butter Cookies
---
¾

cup

almond nut butter

¼

cup

vegan butter at room temperature

½

cup

all natural cane sugar

⅓

cup

firmly packed brown sugar

1 tablespoon

arrowroot

1 tablespoon

applesauce

1 teaspoon

vanilla extract

1 teaspoon

almond extract

½ teaspoon

fresh lemon juice

¾

cup

all-purpose flour

½ teaspoon

sea salt

2

to

3

tablespoons almond milk

¾

cup

dark chocolate chips

½

cup

slivered almonds
---
Instructions
Preheat oven to 350 degrees.
Combine first nine ingredients in a medium mixing bowl, until well combined.
Add in the flour and salt, mix until the mixture comes together.
Add in 2 tablespoons of the almond milk to soften the mixture, then add in the chocolate chips and almonds.
Add in the final tablespoon of almond milk, only if needed to soften the dough after the addition of the chips and almonds. (I used 3 tablespoons).
Scoop out dough using a small melon baller, roll into a ball in your palm, place on parchment lined cookie sheet and flatten slightly with your fingers.
Bake cookies 10 minutes, allow to cool slightly before serving. If you have any leftovers, store in an airtight container.
Have Fun and Enjoy!
---
---
Nutrition
Serving Size:

1 Cookie

Calories:

151

Sugar:

10.3

Sodium:

52.1

Fat:

10.6

Saturated Fat:

6.8

Carbohydrates:

14.2

Fiber:

0.7

Protein:

1.1

Cholesterol:

15.3