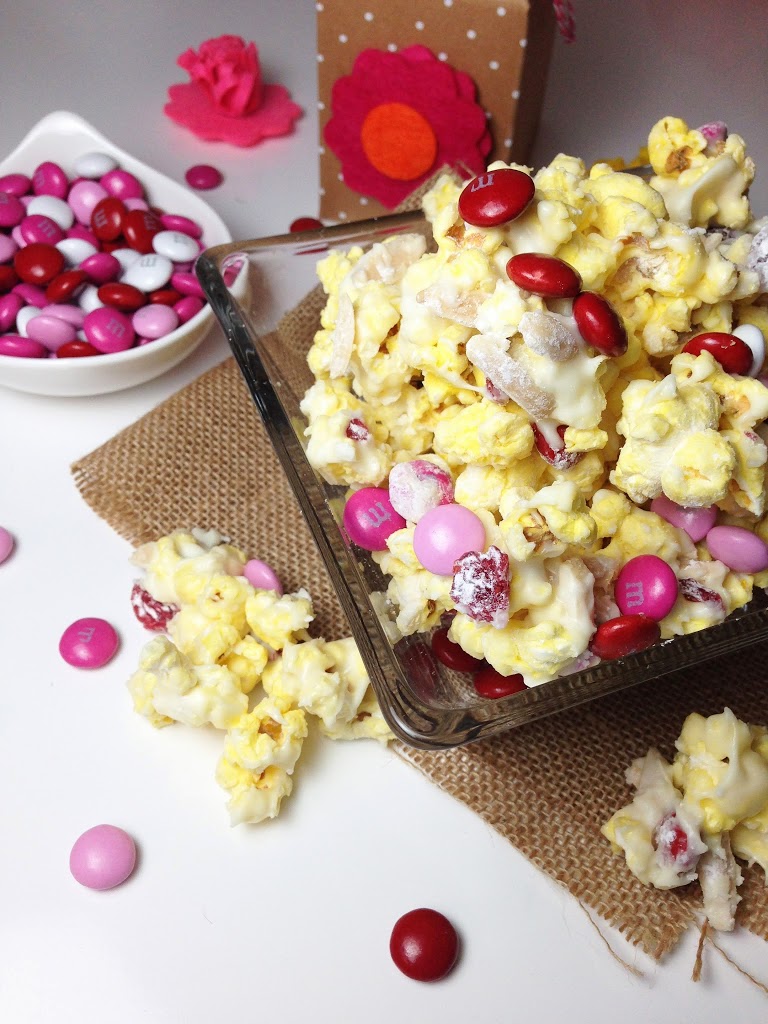 I was searching Pinterest for quick and easy Valentine goodies to share with my staff at work. I found several recipes for Cupid Crunch, however, they use a lot of candy and candies like candy corn, we don't like much in my home, it has a waxy taste.
If you're  like me and don't like candy corn, this may be the recipe to try. What I like about Cupid Crunch, is you can put whatever you like in it and it's always great.
It's simple, easy and is a great gift to give to teachers, co-workers, your mail person or UPS and Fedex delivery person.
And most importantly, it taste great.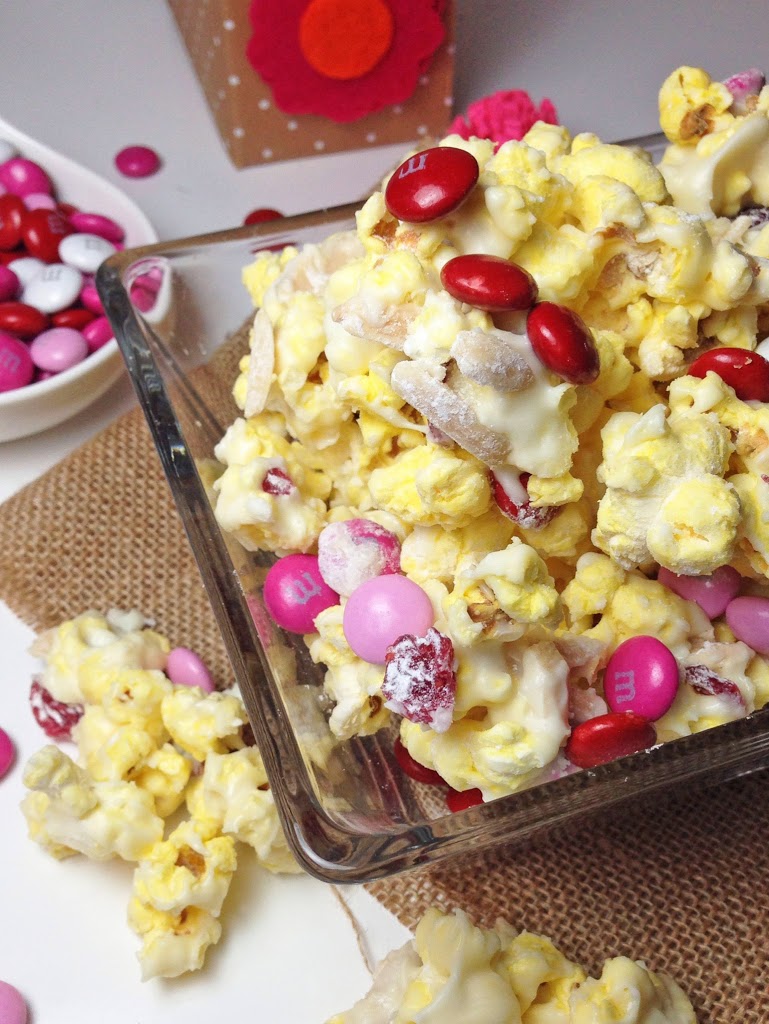 White Chocolate Cranberry Cupid Crunch
Ingredients
6 cups, popped popcorn
1 cup dried cranberries
1 cup slivered almonds
1 ½ cup M&M (Valentine colors)
2 tablespoons powdered sugar
1 12oz. bag white chocolate chips
Instructions
1. Place popped popcorn in a large bowl.
2. Toss in cranberries, almonds and M&M's, and on sprinkle powdered sugar  and toss.
3. Place glass or stainless steel bowl over simmering pot of water.
4. Pour white chocolate chips into bowl and stir until completely melted.
5. Carefully remove bowl from heat and place on dish towel to remove water from the bottom of the bowl.
6. Pour melted chocolate candy over the popcorn mixture and combine using two rubber spatulas.
7. Spread mixture out on a sheet of parchment paper and drizzle any remaining candy over the popcorn.
8. After the candy dries and firms up break up the popcorn into bit size pieces.
9. Place into treat bags or boxed to share.
This recipe was inspired from Cupid Crunch I found at
Plain Chicken
.This stuff is so good, it'll be hard to not eat it all yourself.Have fun and Enjoy!