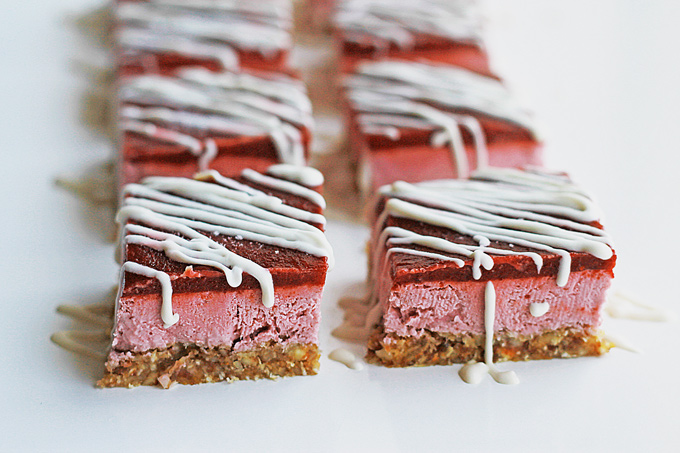 Labor Day, the holiday that marks the end of summer and the start of Fall has come and gone and they're fall decorations in all the stores, but the heat is still on here in Texas.
If you're still dealing with the heat like I am, this is a beautiful, delicious frozen treat that's sure to help cool you down.
I've been craving a frozen treat that's not plain old almond or coconut ice cream, popsicles, or anything dairy.  And then it happened, I cleaned out my fridge and freezer.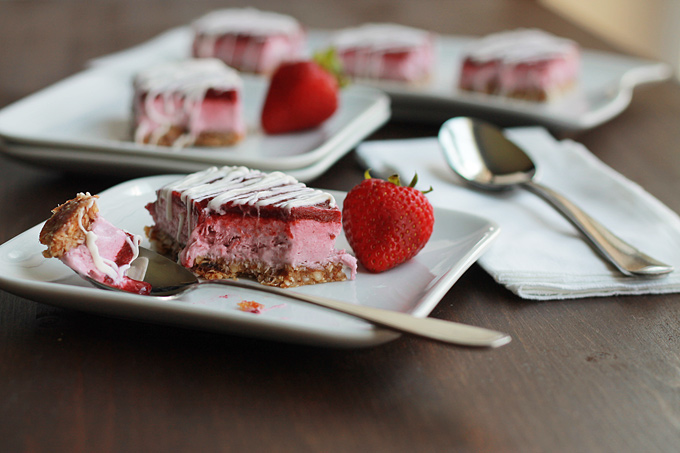 Whenever I have fresh foods that are approaching the use me or loose me phase, I freeze for later use.  After the fun of cleaning my fridge and freezer, I had all I needed to put together a sweet, delicious frozen treat.
Almonds, dates, coconut milk, strawberries and cherries, put them together and freeze– you get crunchy, smooth, creamy and tart delicious goodness.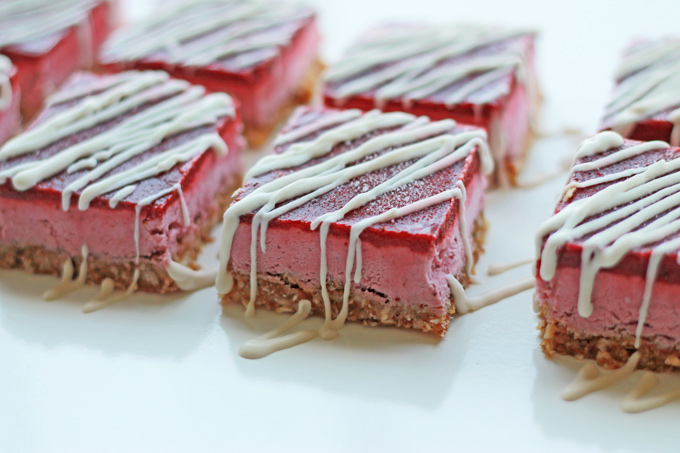 You can use whatever fruit you have on hand, got blueberries, make it blueberry- blackberries, raspberries, pineapples, go for it!
Give it a try and let me know how it works for you.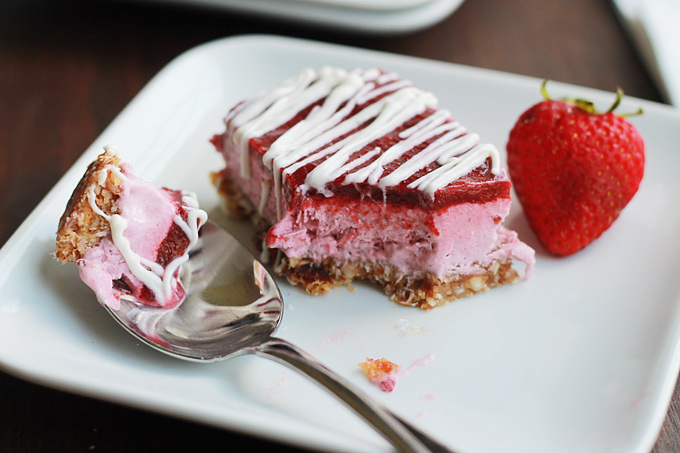 [tasty-recipe id="9558″]
This post was shared with Mad Skills and New Mrs. Adventures, Titus 2 Tuesday