Spicy Vegan Sweet Potato Pitas with Cucumber Slaw – Spicy sweet potatoes, smooth creamy avocados, and crisp cucumber slaw, these pitas are filled with a medley of wonderful flavors.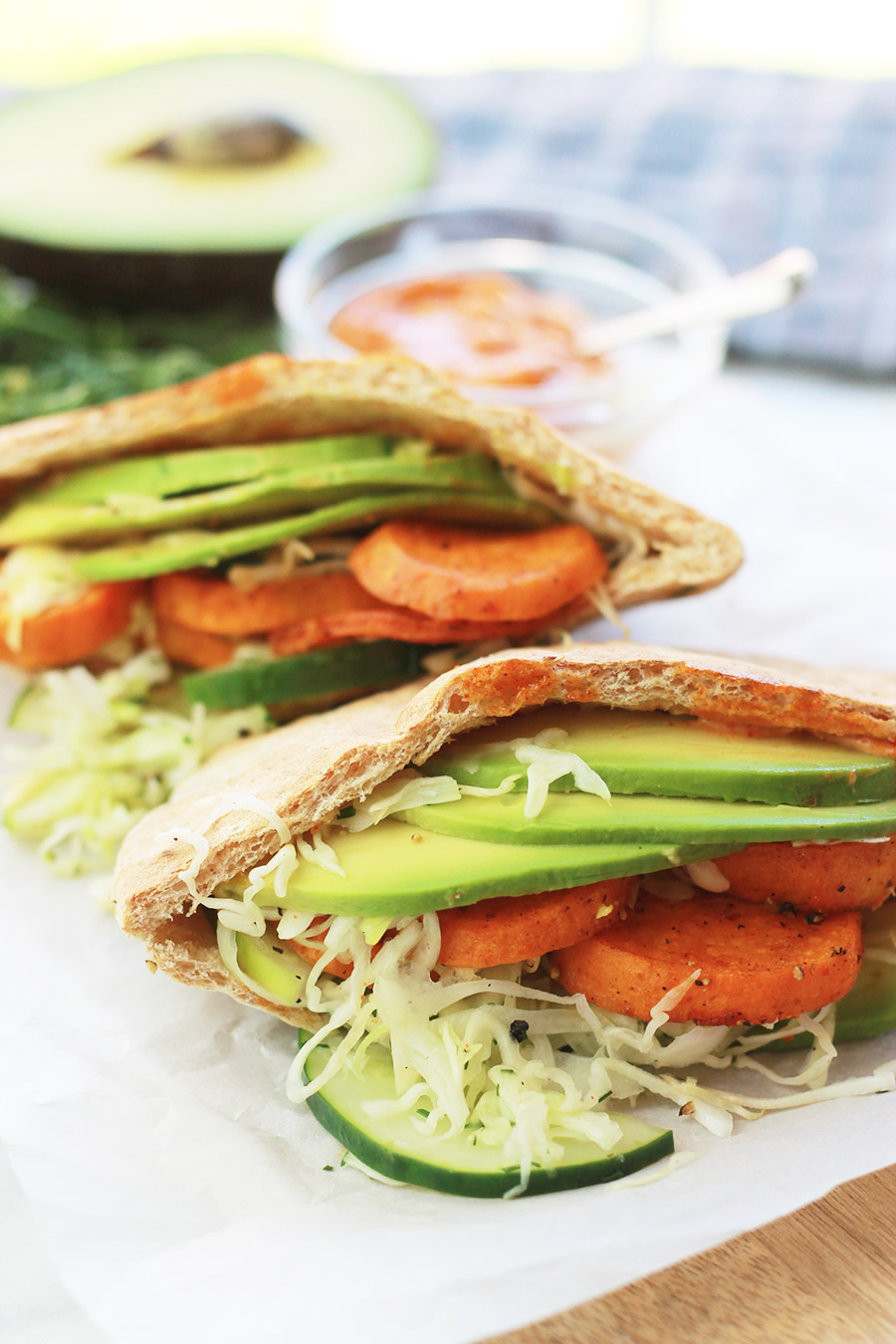 Growing up whenever we had sweet potatoes, I thought it was pretty special. They were always baked and served with a dollop of butter and a sprinkling of brown sugar.
Looking back at it I think sweet potatoes were used more for making desserts like pies and soufflés. When it came to preparing everyday meals it was the forgotten potato.
Well, all of that has changed, sweet potatoes are no longer the forgotten potato, I enjoy incorporating sweet potatoes into my savory recipes.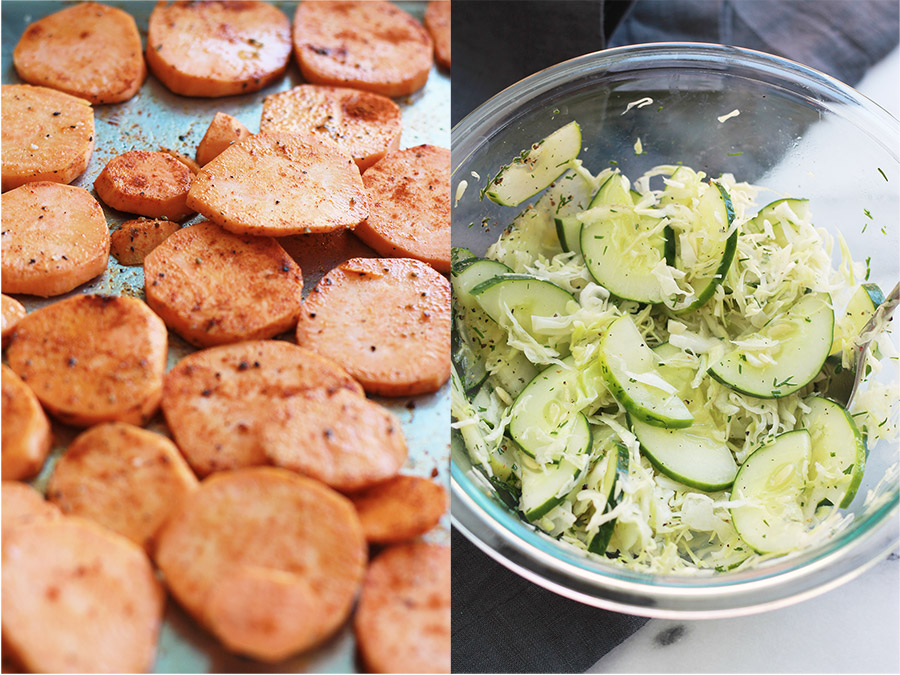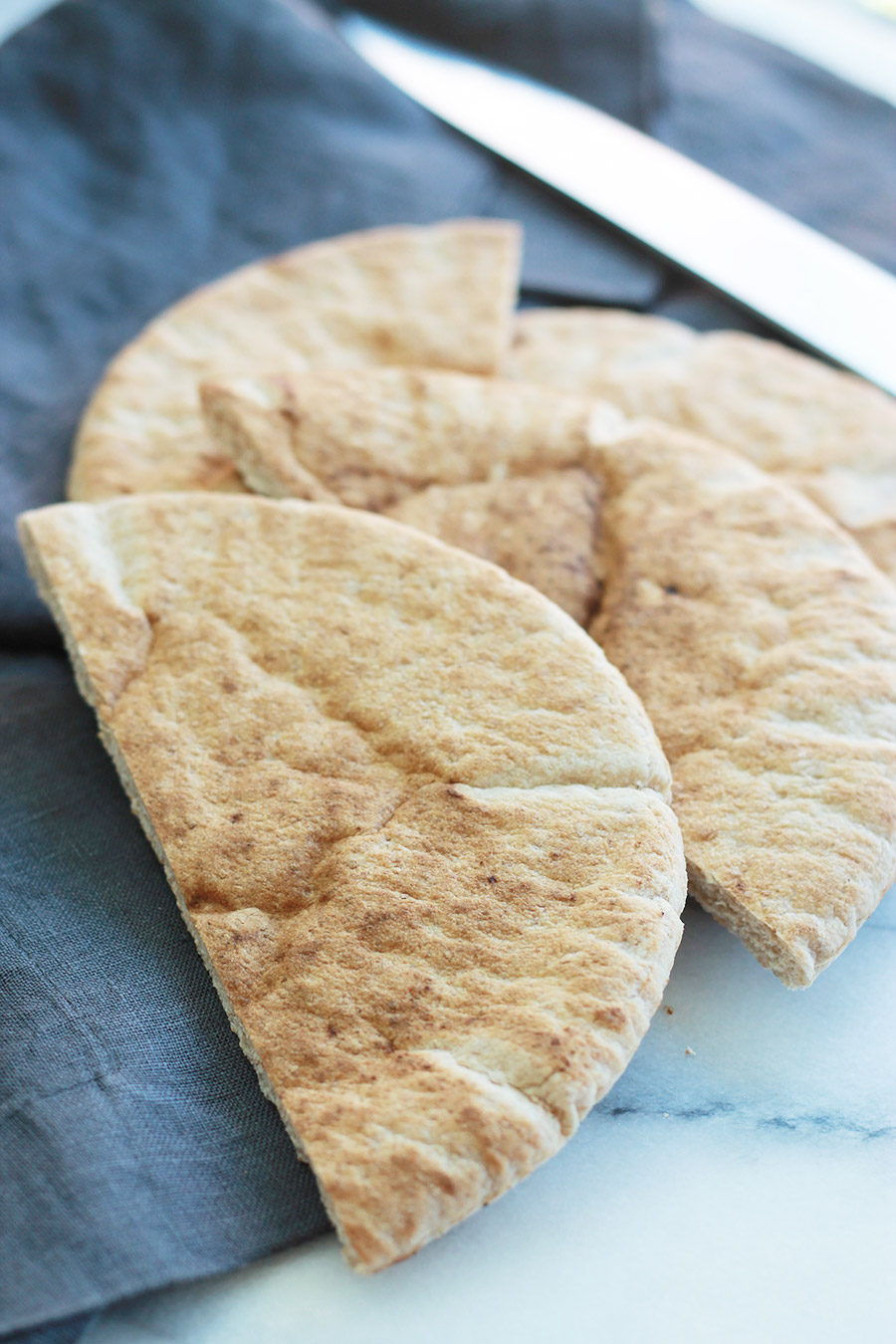 Sweet Potato Benefits
If you're avoiding sweet potatoes, maybe it's time to look at some of the health benefits of Sweet Potatoes.
Some of the benefits are:
High in fiber

High in antioxidants

Stabilizes blood sugar

Helps in boosting immunity

Promotes vision health

Aids in weight loss because they're nutrient-dense
Another plus for sweet potatoes is that they're easy to prepare and there's an abundance of ways to incorporate them into recipes.
For this recipe,
you peel
you slice
you roast
you eat
While the potatoes are roasting you make the cucumber slaw and sauce.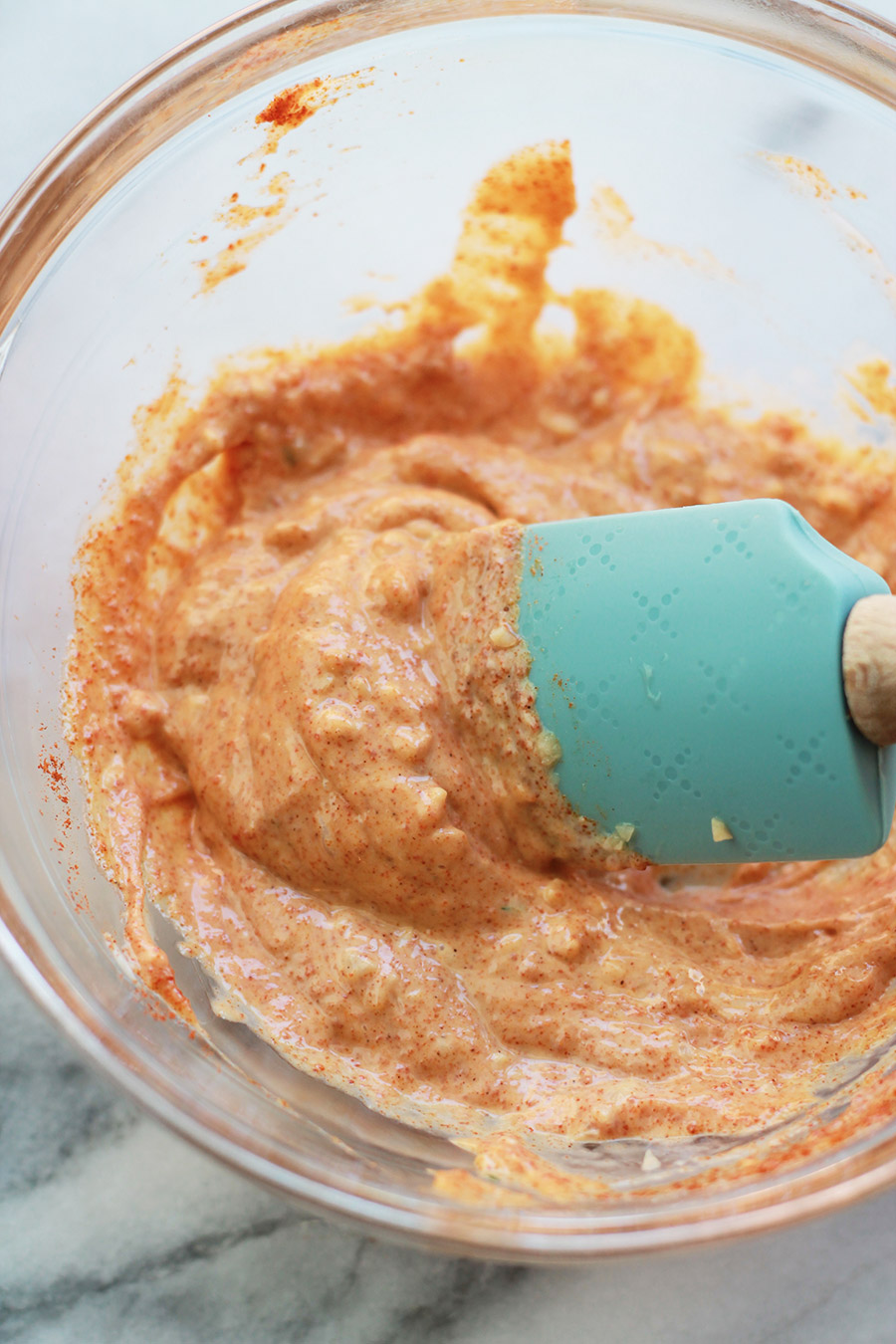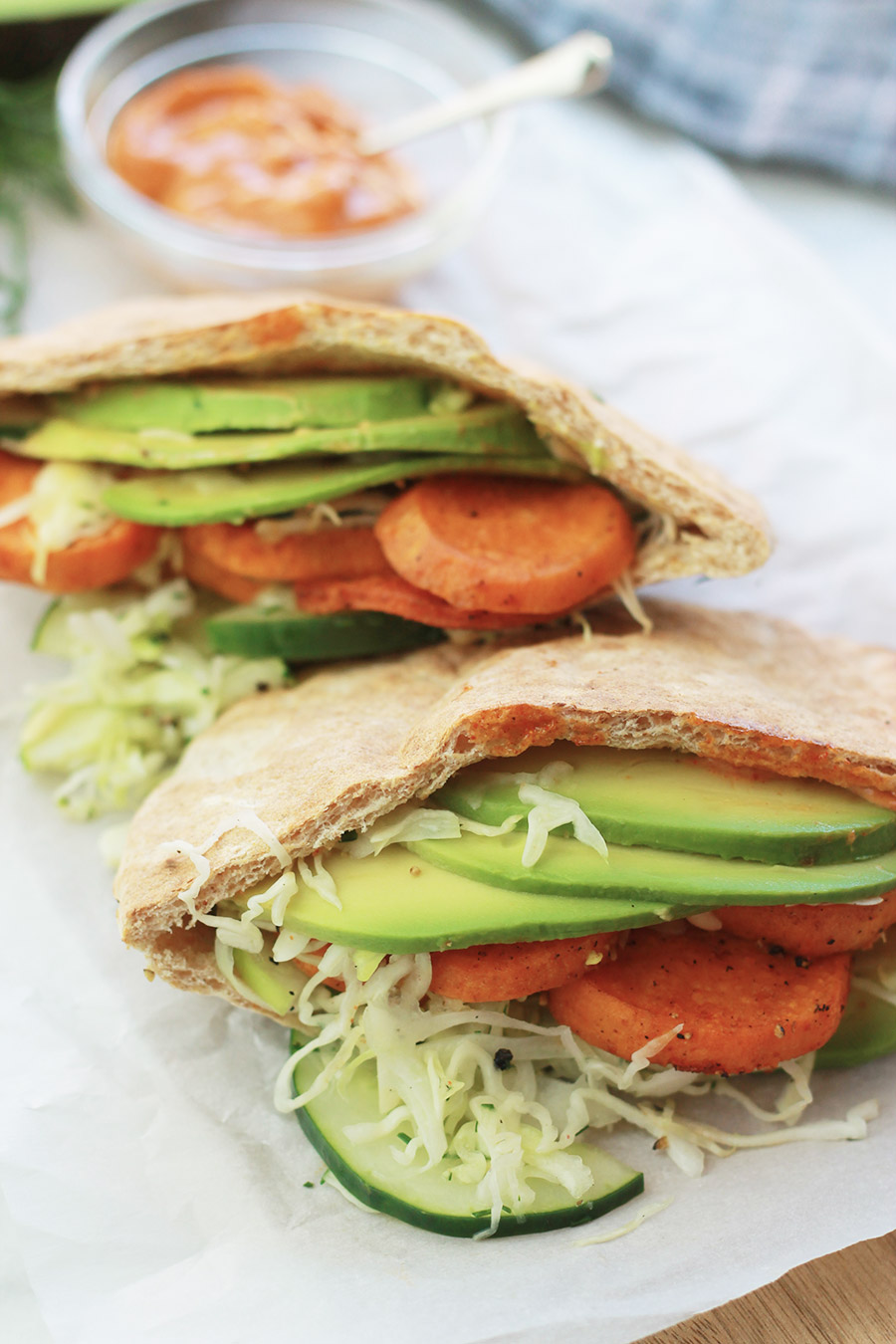 I've come a long way from the days of eating sweet potatoes only as a dessert.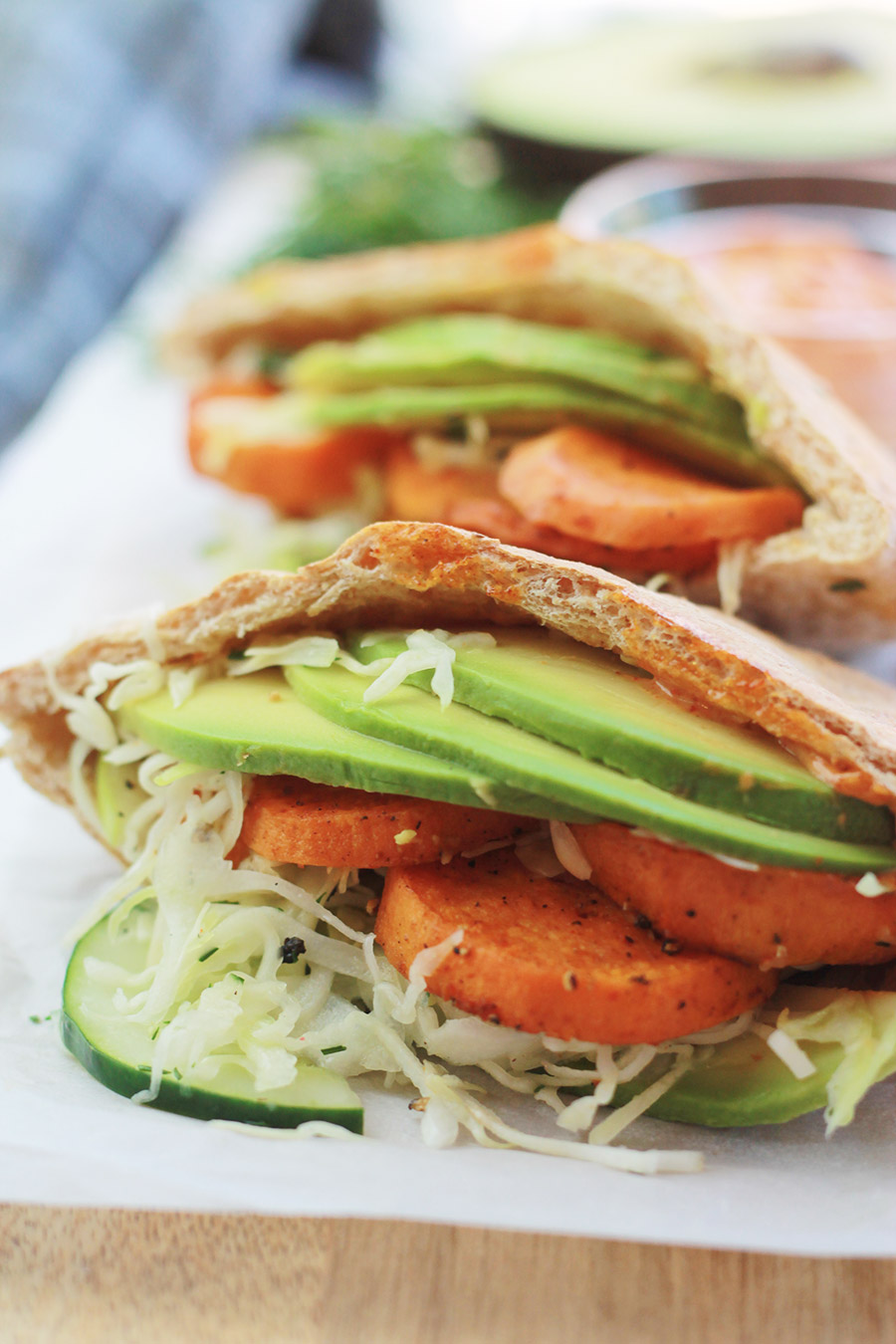 Spicy Vegan Sweet Potato Pitas with Cucumber Slaw Recipe
[tasty-recipe id="9939″]