Spiced Pineapple & Watermelon - sweet juicy pineapple and watermelon slices, sprinkled with hot chili pepper and a twist of lime.What a wonderful way to spice it up!
It is so amazing how simple this is, but it has such a complex taste.
I was inspired by a picture I saw in a Crate and Barrel catalog, which happens to be one of my favorite stores. When I'm in the store I always spend more time and money in the store than I plan. I get so mesmerized when I'm surrounded by beautiful glasses, plates, bakeware, and gadgets for the kitchen or entertaining.
I had some sweet juicy pineapples sitting on my kitchen counter and some leftover watermelon in my fridge, it was a no brainer, this was going to be a part of my weekend eats.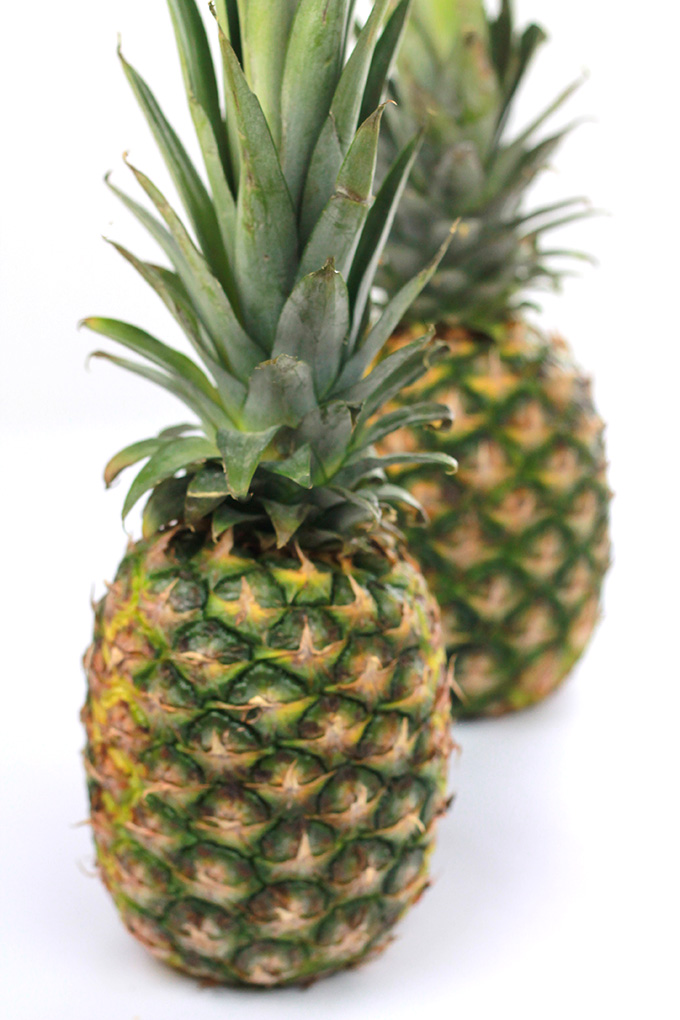 A quick tip about buying sweet juicy pineapples. I smell the bottom of the pineapple and if it smells sweet, it's a good one. Another tip my daughter taught me is to twist off the top of the pineapple before cutting, I ended up not cutting too much off the top and if you want to grow pineapples, use the top to get it started. Learn how at Gardening Know How.
My fruit was really sweet so I didn't add any sweetener, but if you happen to get that not so sweet fruit feel free to drizzle with a bit of honey or agave. You could also add berries, mangos, papayas any fruit of you choice.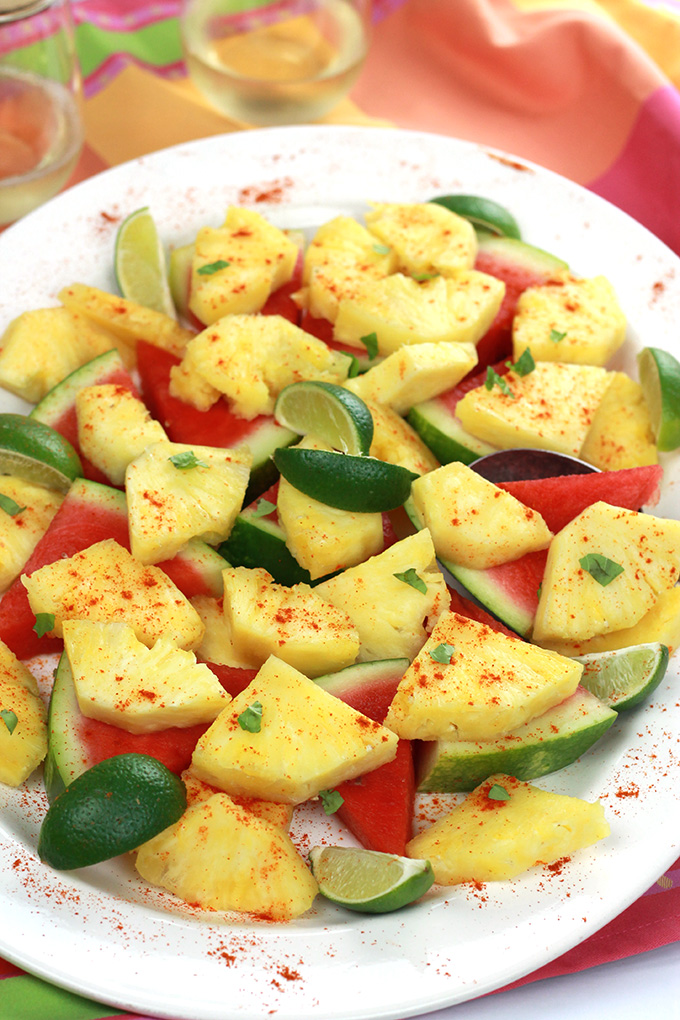 When making this Spiced Pineapple & Watermelon I placed the cut lime on the platter so that the guest could squeeze on a bit of lime juice only if they wanted. It adds a bit of complexity that not everyone enjoys. However, the sweetness of the fruit seems to balance out the spice of the pepper. Simply amazing!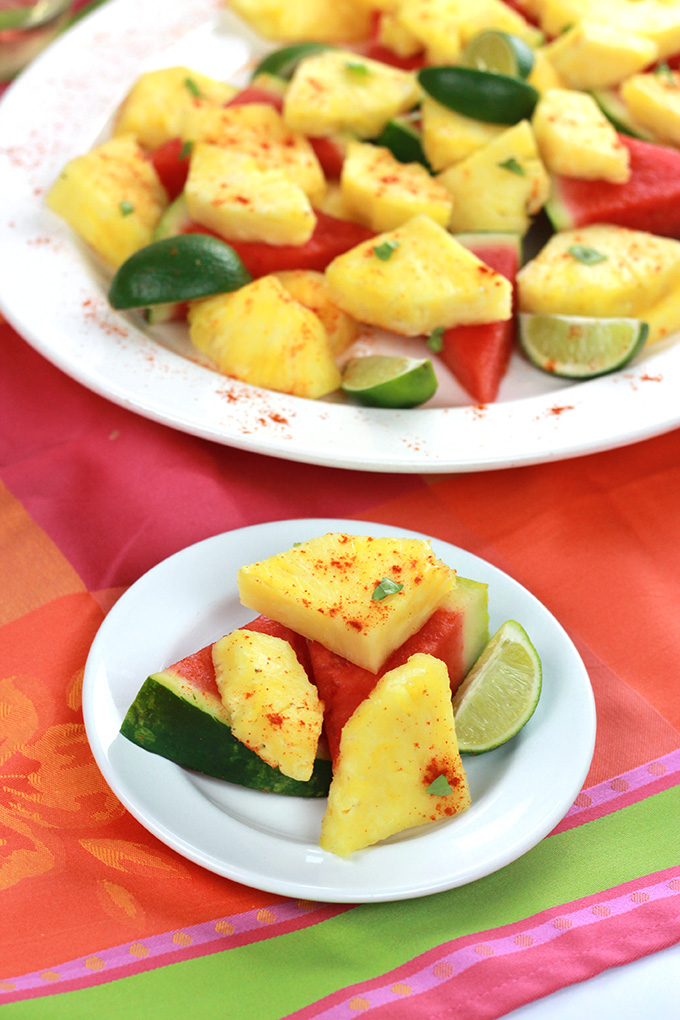 Print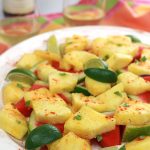 Spiced Pineapple & Watermelon
---
pineapple
watermelon
chili powder
limes
torn mint or basil leaves
---
Instructions
Peel, core and slice the pineapple.
Slice the watermelon.
Place fruit on a platter and sprinkle with chili powder and torn herbs.
Serve fruit with sliced lime.
---
If you make this recipe or a version of it, take a picture and share with me on Instagram, tag it #thewholeserving or leave a comment below. I'd love to see or hear about your version of Spiced Pineapple & Watermelon.