Chipotle peppers, roasted poblanos, aromatic spices, this delicious Sofritas Bowl will please vegans, vegetarians and even the carnivores. It's that good.
I have a question for you today.
Are you a tofu eater? It's ok if the answer is no. My answer used to be no until I learned how to use tofu.
Tofu has been around for a long time, quite possible as far back as 950 AD, can you believe that? Tofu hit the American grocery stores in the late 1950's. There are many kinds of tofu and choosing the right one makes all the difference in how well your dish turns out and if you will actually want to eat it.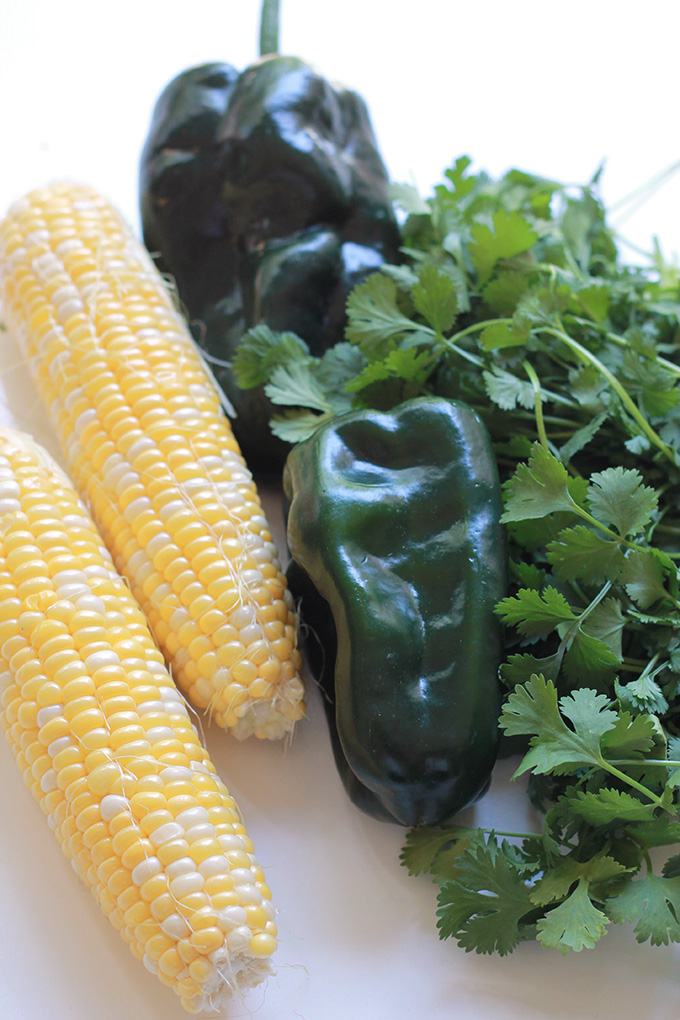 Most tofu is sold in block form in your grocery.
Soft Tofu has a high water content and is best used in recipes like smoothies, desserts, puddings, sauces or dips.

Medium Tofu is a it rougher and denser in texture than soft but still delicate. It's best used in recipes like soups.

Firm tofu is just that, a bit firmer than medium and is a good choice in simmered dishes and scrambles.

Extra Firm Tofu holds its shape and is good for pan-frying, stir-frying and deep frying. You can also bake or grill and crumble to use like as ground meat substitute.

Super Firm Tofu is super dense and has the least amount of moisture, best used for grilling, however, will dry out if cooked too long or at too high a heat.

Silken Tofu has the highest water content and had a smooth, silky, custard feel. It has three different textures, soft, firm and extra firm. Silken is the best in desserts, smoothies or any recipe where a smooth finish is desired.
The first time I used tofu I was unaware of the many kinds and I used a soft tofu for a scramble and it was a big, sloppy, soggy mess. The whole thing went into the trash and it was years before I gave it a second try. When I did I was much wiser so I picked the right texture. Extra firm was used for this recipe.
I'm not a big tofu eater, I generally eat it 2 maybe 3 times a month, however, it has been a couple of months since I've used it in a recipe. I had a craving for a Chipotle Sofritas Bowl but when I walked into Chipotle the line was just too long for me to wait, it seems it is always busy when I go there. Trader Joe's is in the same shopping center so I decided to go there get what I needed and just make it at home.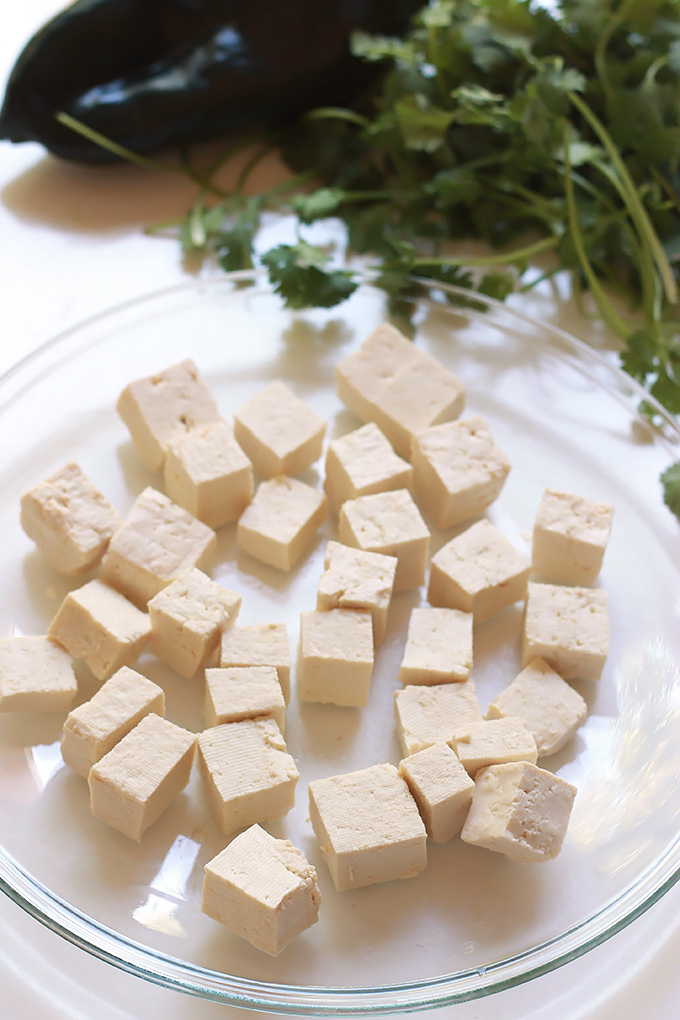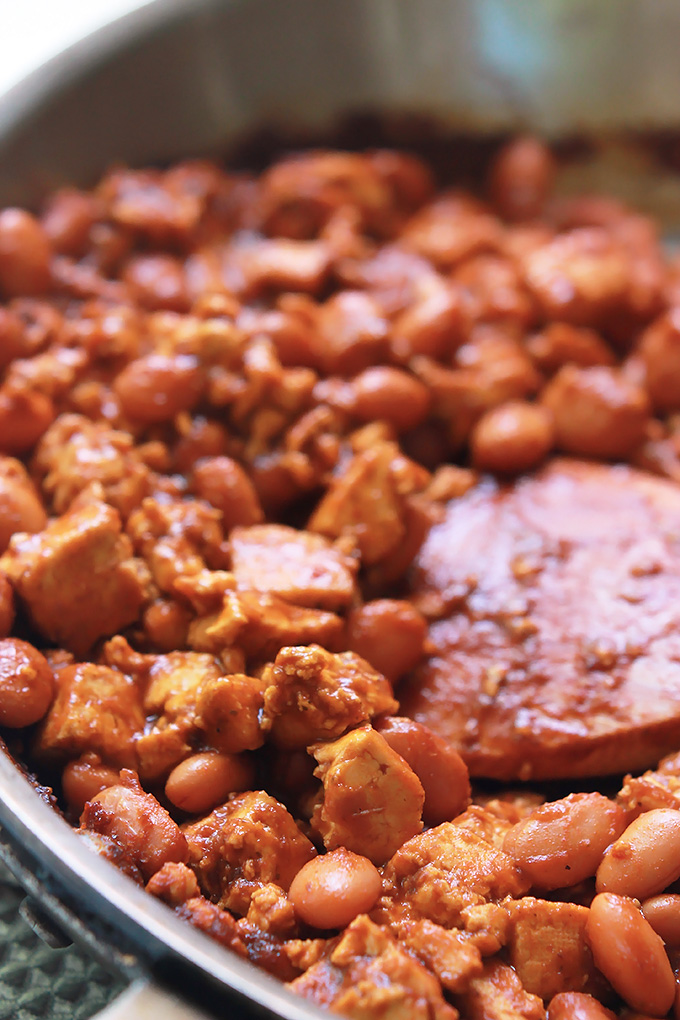 It was awesome, my daughter Taylor who never ever wants to try my tofu dishes and who thinks Chipotle is overrated, loved it, she went back for seconds.
I always get my bowls with brown rice at Chipotle so it was brown rice for the at home version. Because the brown rice takes the longest to cook, I prepared it first, it can also be prepared a day ahead. My brown rice was seasoned with lime juice and cilantro, yumo!
I pressed the tofu 15 to 20 minutes before cooking to remove as much water as I could, making it a bit firmer. While the tofu is being pressed I cook the corn, chop the tomatoes, cilantro and make the guac.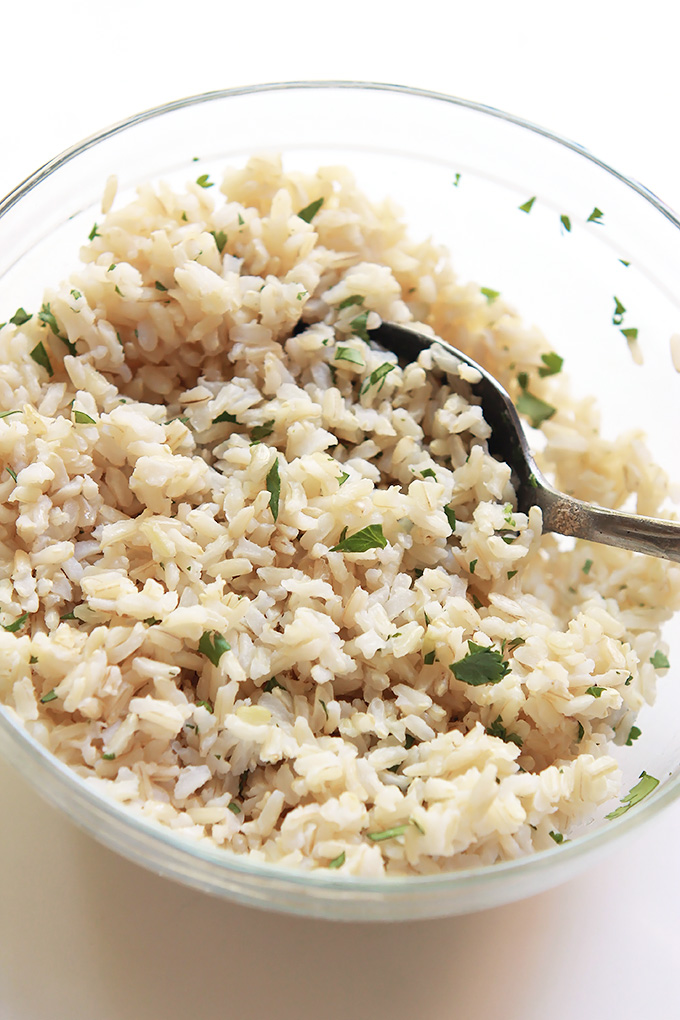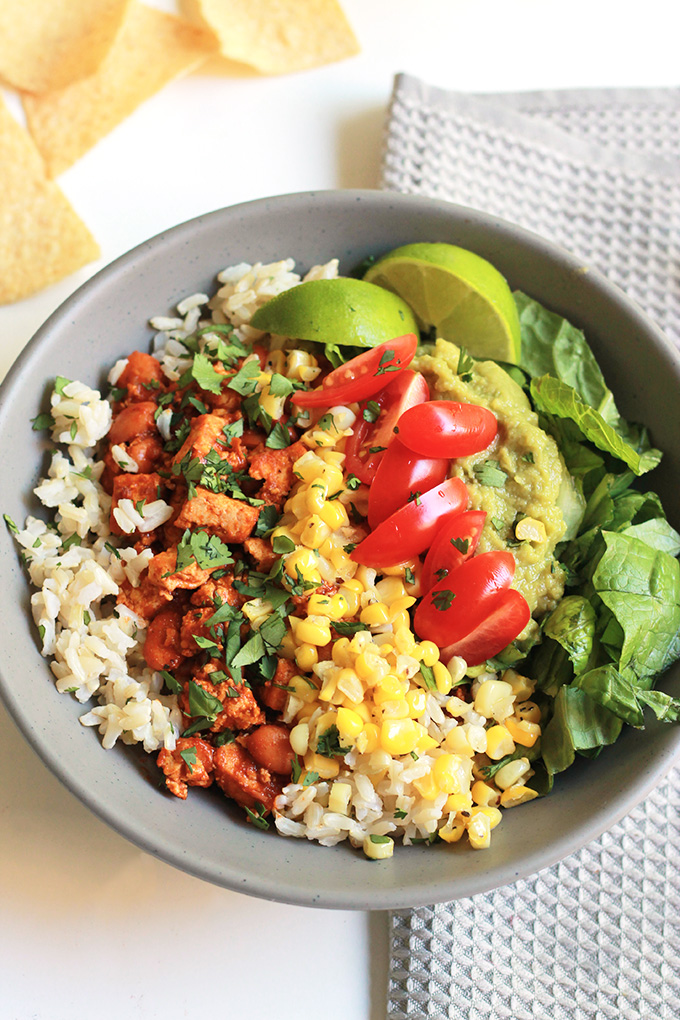 This was so delicious. I ate the vegan version and Taylor had the vegetarian version sprinkled with some crumbled queso fresco. The leftovers the next day were just as good if not better. If you are more of a burrito eater, simply wrap all of this goodness into a tortilla and have yourself a big fat delicious burrito or taco.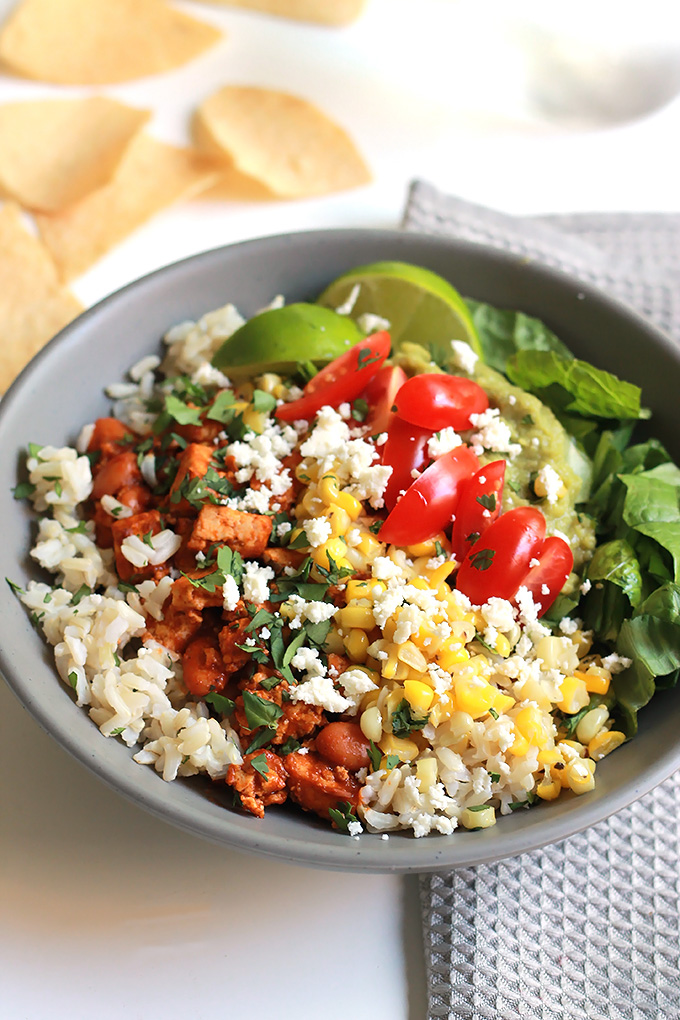 Print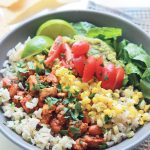 Sofritas Bowl-Vegan or Vegetarian
Author:

TheWholeServing

Prep Time:

45 mins

Cook Time:

10 mins

Total Time:

55 mins

Yield:

8

1

x
---
2

cups

prepared brown rice
juice of

one

lime

2 tablespoons

chopped cilantro

16

oz

extra firm tofu

3

ears of corn

1 tablespoon

vegetable oil
Salt to taste

1

poblano pepper

1

7oz

can

of chipotle peppers in adobo sauce

1

7.oz can of tomato sauce

2

cloves of garlic

1 teaspoon

cumin

1 teaspoon

coriander

½ teaspoon

smoked paprika
1

15

oz

can pinto beans

1

6.oz package of grape tomatoes

1

head or bag Romaine lettuce

2

medium avocados

2

limes sliced in wedges
queso fresco cheese for vegetarian Sofritas
---
Instructions
Prepare brown rice according to package directions, when done place in a bowl, add the juice of one lime and chopped cilantro, stir to combine, cover and set aside
Open and drain water from tofu, place tofu between two clean kitchen towels on a plate. Place a heavy pot on top and allow to press 15 to 20 minutes.
While tofu is pressing wash corn and cut from the cob using a sharp knife.
Heat skillet over medium heat, add oil and corn to pan, sauté, stirring occasionally, 6 to 8 minutes. Remove from pan, cover and set aside.
Roast your poblano pepper over the flame of a gas range or in your oven using the broiler until soft and blistered.
Remove stem from pepper and place in blender along with chipotle peppers in the adobo sauce, tomato sauce, garlic, cumin, coriander and smoked paprika. Blend until smooth and thick.
Cut pressed tofu into cubes.
Heat oil in a large skillet over medium heat, add diced tofu to pan, stir-fry until it starts to get golden and crispy. With the back of a wooden spoon or spatula break the tofu into crumbles.
Add half of the sauce to the tofu and continue to stir adding more sauce until all of the tofu is covered. Add the beans to the pan, stir to combine. Add in more sauce until everything is well covered but not too saucy. Allow to cook another 3 to 4 minutes. Depending on how saucy you like it you may have some sauce leftover, transfer to an airtight container and store in your fridge.
While the sauce is simmering slice the tomatoes, chop the lettuce and make the guacamole, simply cut, pit and scoop avocado, place in a bowl and mash with the back of a fork, stir in juice of one lime, some cilantro and season with sea salt to taste.
Assemble the bowls, layer rice, sofritas mixture, corn, lettuce, tomatoes, quacamole and crumble cheese if you're making it vegetarian.
---
---
Nutrition
Calories:

478

Sugar:

6.5

Sodium:

767.4

Fat:

16.5

Saturated Fat:

2.3

Carbohydrates:

70.4

Fiber:

13.3

Protein:

19.6
If you make this recipe or a version of it, take a picture and share with me on Instagram, tag it #thewholeserving or leave a comment below. I'd love to see or hear about your version of this Sofritas Bowl-Vegan or Vegetarian.