My daughter found a delicious mug cake recipe on Pinterest a few months ago and loves how fast she can mix, bake and enjoy a sweet treat. I love it too, but I don't like the calorie count, so I've come up with a recipe that lowers the calorie count. In place of the sugar I used monk fruit sweetener. This is a new sweetener on the market made from vine-ripened monk fruit and it has 0 calories. Monk fruit is native to southern People's Republic of China and is used for medicinal purposes, as well as a sweetener. Read more about monk fruit
here
.
Before adding the whip topping, using traditional sugar the calorie count is 702 calories, the skinny version has a calorie count of 444.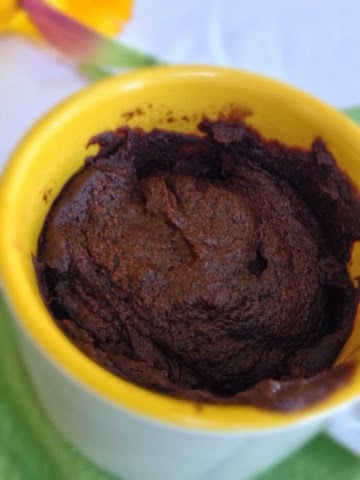 I used Reddi Wip to top it off, it's only 15 calories per serving, the calorie count with the whip cream is 459.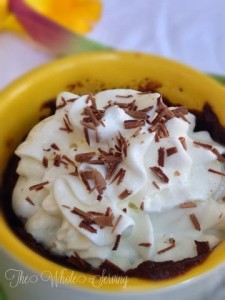 Skinny-Chocolate Mug Cake
Ingredients
4 tablespoons, gluten free oat flour
4 tablespoons, unsweetened cocoa powder
1 ½ to 2 tablespoons, monk fruit
Dash of salt
2 tablespoons, vegetable oil
¼ teaspoon of vanilla
2 tablespoons, dark coffee
whip topping (optional)
chocolate shavings (optional)
Instructions
1. Place all dry ingredients in a microwave safe mug, mix well.
2. Mix in wet ingredients.
3. Microwave on high for 1 minute, checking after 30 or 40 seconds.Microwave longer if needed.
4. It will be done when cake is springy and just a bit gooey in the center. Use caution, cake will be very hot.
5. Top with whip topping and chocolate shavings or top with ice cream.
6. Have fun and enjoy!