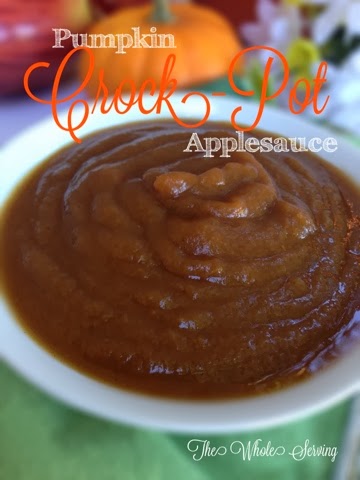 Growing up in Georgia, we had several apple trees in our yard, and I can remember sitting at the kitchen table with my two sisters and brother peeling apple after apple, seemed as we would never reach the bottom of the basket. My mother made, apple pies, sauteed apples and loads and loads of applesauce that she stored in the freezer.  I don't miss peeling all those apples, but I do miss having apple trees in my yard.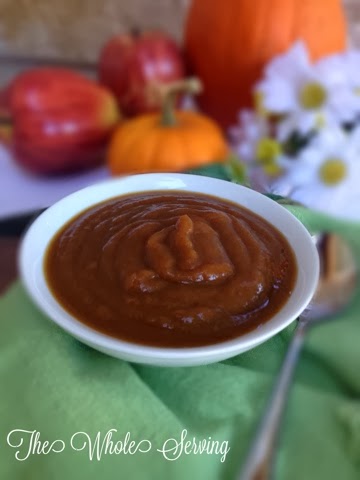 I have been craving some homemade applesauce, but with my busy schedule, I haven't had a lot of time to prepare, and then it hit me, why not use my crock-pot. So, so easy, everything goes in, apple peel and all, and for an extra special taste, I added the flavor of the season, pumpkin!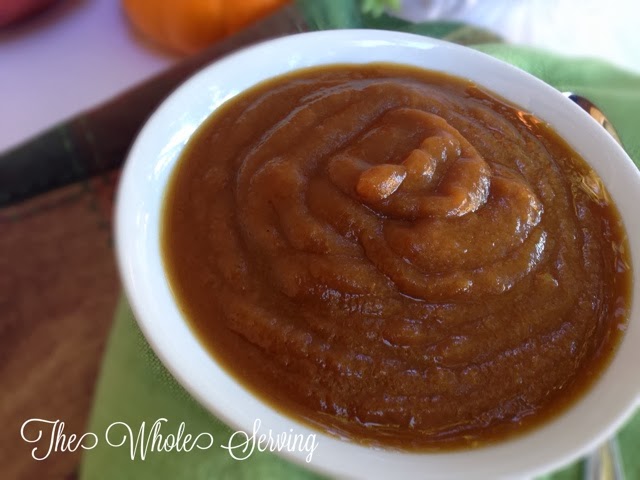 Pumpkin Crock-Pot Applesauce
Ingredients
14 t0 16 medium apples
1 ¾ cup apple cider
1 cup pumpkin puree
1 ½ cup coconut sugar
1 ½ teaspoons pumpkin pie spice
1 teaspoon cinnamon
½  teaspoon nutmeg
Instructions
1. Clean, slice and core the apples. (leave skin on)
2. Put all ingredients into crock-pot, stir and let it do it's thing.
I set my crock-pot on the low setting because it would be cooking for more than eight hours and I didn't want it to burn. If you will be away for less hours you can set to a medium or high setting.
3. Transfer crock-pot ingredients to a blender or food processor and pulse until sauce is smooth or transfer to a bowl and use a stick blender to combine until smooth. Process less if you want a more chunky style sauce.
4. Store in an airtight container in the fridge.