I'm loving the plumcots I found at Trader Joe's last weekend!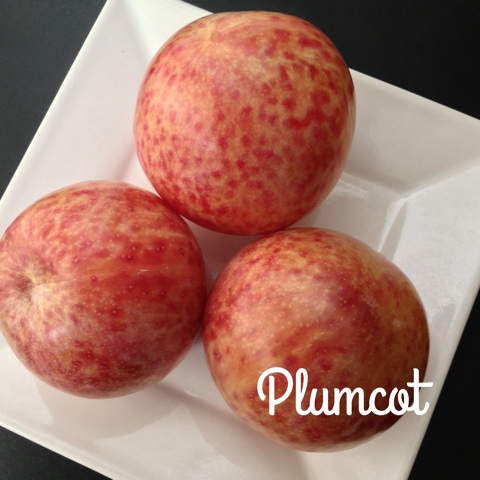 Even my daughter's guinea pig, Kimmie likes them, that's a big deal because Kimmie is unlike all other guinea pigs, she turns away from all fruits, but not plumcots.
I tried something different this weekend, I made Plumcot Crisp.
I almost didn't have enough, I was eating them, they were so good mixed with the coconut sugar and cinnamon.
Ingredients 
4cups, sliced plumcots, about 6
1 tablespoon oat flour
2 tablespoons, coconut sugar
1teaspoon, vanilla
1tablespoon, fresh lemon juice
½ teaspoon, cinnamon
Topping
¾ cup, oat flour
½ cup, old fashioned oats
½ cup, coconut sugar
¼ teaspoon, sea salt
½ cup, Earth Balance non-dairy butter
1. Preheat oven to 350 degrees.
2. In medium bowl, toss together plumcots, coconut sugar, vanilla, lemon juice and cinnamon.
3. Transfer to baking dish.
4. In another bowl, combine all the topping ingredients, and mix with pastry blender or fork to form course crumbs.
5. Sprinkle crumb mixture evenly over plumcots.
6. Bake  40 to 45 minutes or until topping is golden brown.
You can easily substitute plums or any other fruit of your choice, and you can use all-purpose flour if you don't want to use oat flour.
Whatever you do,