Are your images working for you? If not let me show you how to optimize your images for Pinterest.
Optimizing your images for Pinterest is one of the best things you can do to improve your Pinterest reach. This is an area a lot of bloggers and business owners do not put enough focus. Your content is great, your images are pretty and they get pinned but if they aren't optimized, you may not be found on Pinterest. It only takes a few extra minutes to optimize and have your images work wonders for your site.
Let me show you how to get more out of your pretty images.
Step One: Open your post in the edit post mode.

Step Two: Click on the image, when the edit box appears, click on the pencil icon.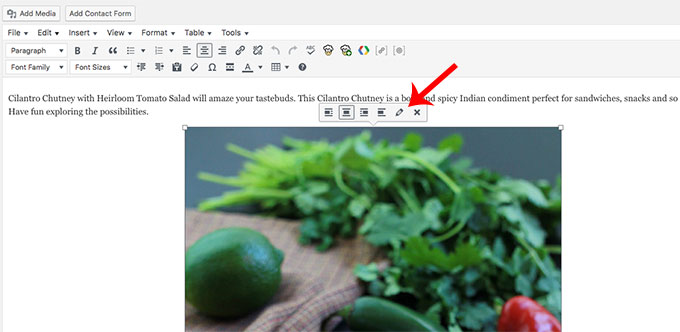 Step Three: The image details box will open. This is where you want to have a description to increase your click thru rate. You will insert the description in the alternative box near the top of the page and the image title attribute box near the middle of the page. I like to use the post title followed by a catchy description with keywords, and I end it with the link to my blog. Before exiting the image details box, copy the text you just entered, hit update and exit the box. Take the copied text and paste it in the rest of the images in your post and update or make each description different if you like.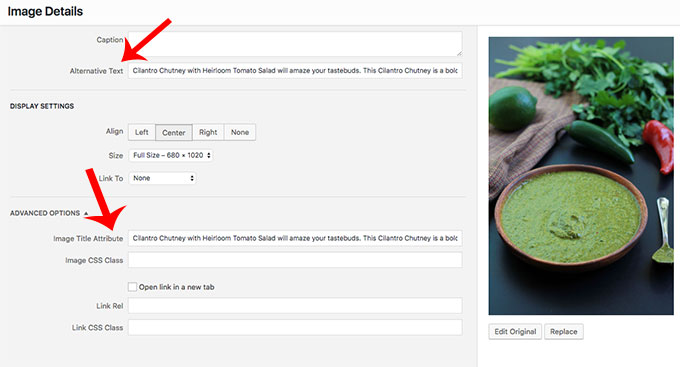 Step Four: When everything has been updated, click the preview button. Once the preview of your site had loaded, click your Pin It button as if you are going to Pin an image. When the collection of your post images are loaded there should be a description on every image.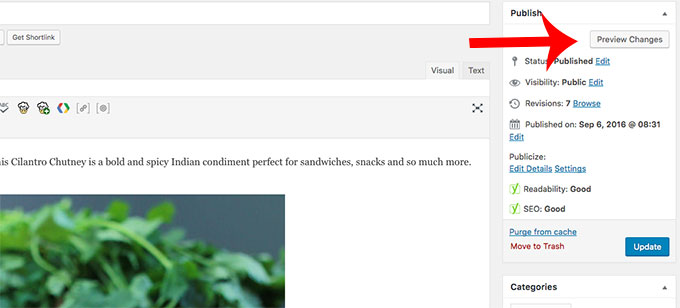 Step Five: Now check to be sure the images have the description you entered. This description with your keywords will help your Pinterest and Google SEO.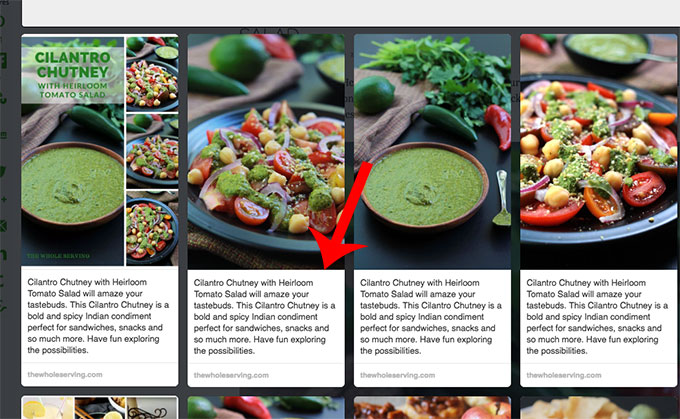 If you choose you can add your description to the images when uploading to your image library. Another great tip: if you have Yoast SEO plugin installed, you should have a green circle next to the image analysis statement.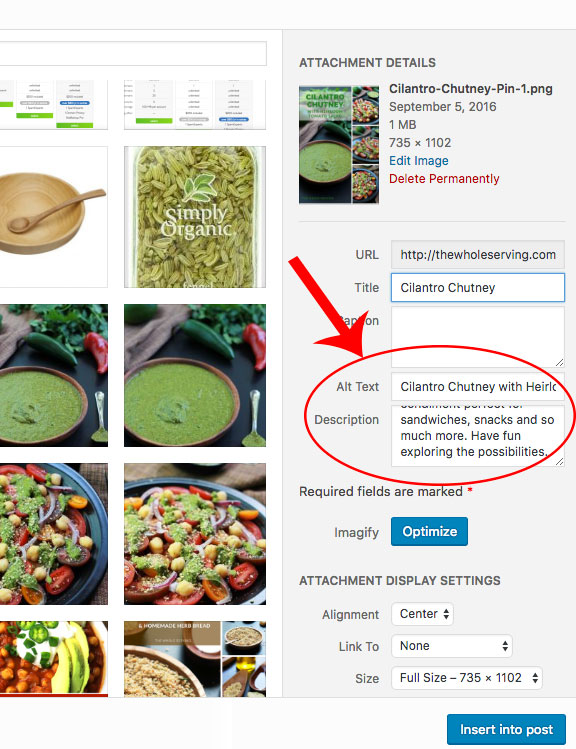 Embedding Imaged For Pinterest Sharing: Long Pins get noticed on Pinterest, but I don't like them in my post. So I hide them but they will show as an option for pinning. Let me show you how.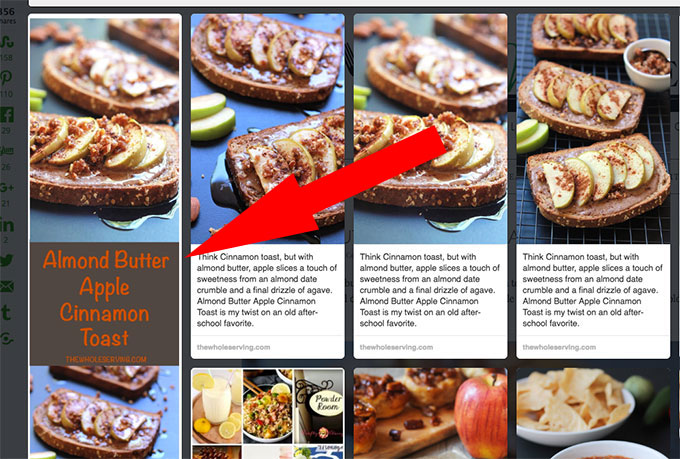 Embedding or hiding pins: Insert your long pin in your post while in the visual mode of your text editor, click on the text tab to switch to text mode. Locate the code for your image and insert the style code directly in front of it.  The style code for hiding your image is: <div style="display: none;">  Insert </div>

at the end of the image code if your pin image is not the final item in you post so you don't hide the next image of sentence. I generally insert my long pin at the very end of my post. Save everything and click back to the visual mode. Your pin image will be hidden and will only be visible when someone clicks the Pinterest icon. Click to preview changes as you did in step four to be sure your image is there.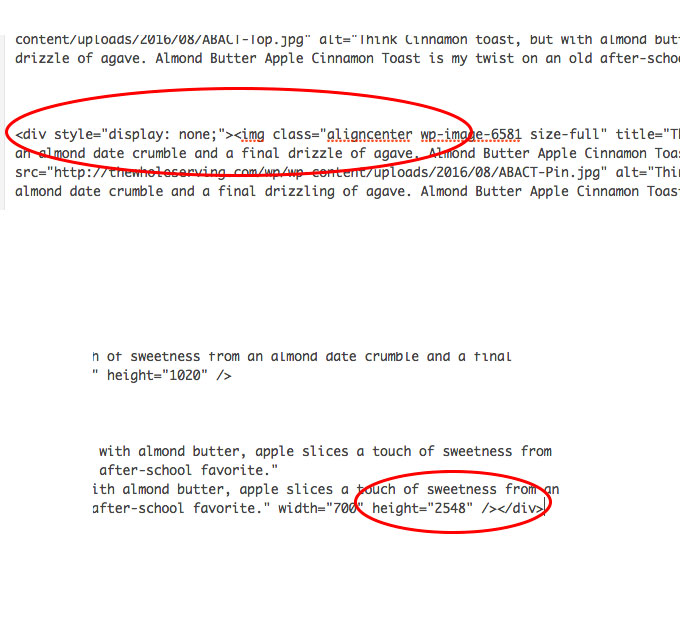 I hope you find all of this information valuable and it helps you improve your Pinterest SEO as well as your Google SEO. Click the image below to grab your guide.
More Uncategorized
Reader Interactions