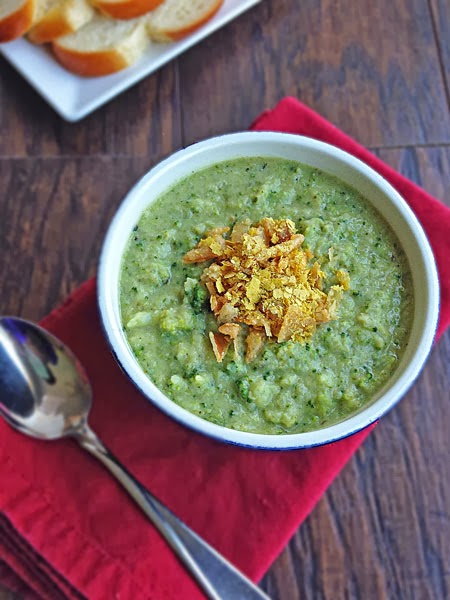 I love the creamy texture of broccoli, but not the calories the cream adds. This hearty vegan version is dairy free, but not free of flavor. The use of cannellini beans, cauliflower and just a bit of coconut milk does the trick. Process soup and save some broccoli chunks to add in for added texture.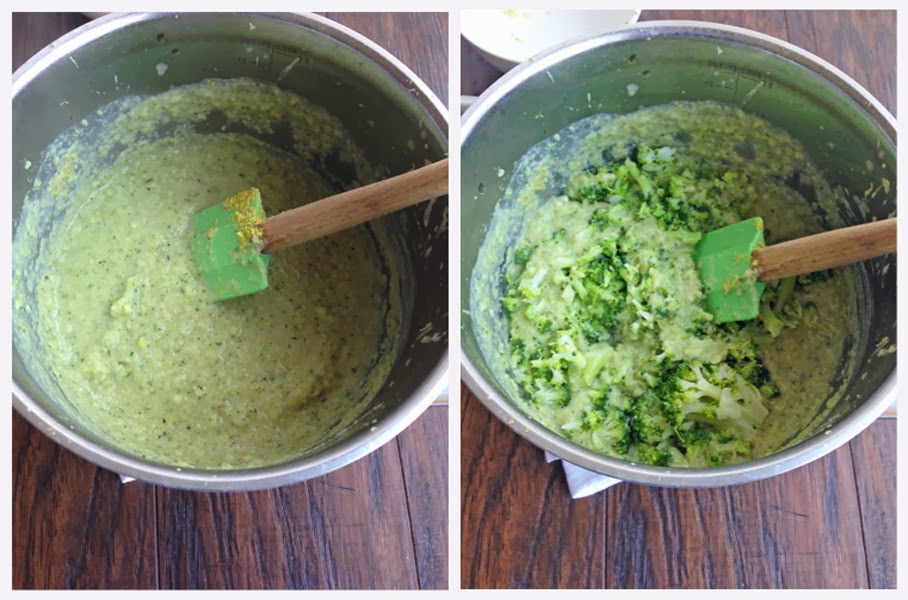 I love the nutty, cheesy flavor the nutritional yeast adds, and a sprinkling of fried onions gives great flavor and crunch.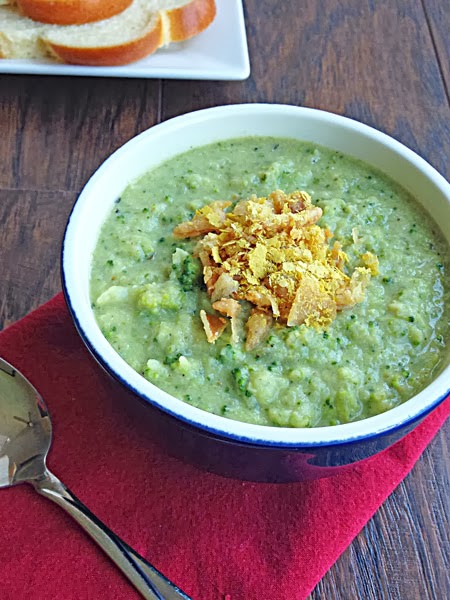 Print Recipe
Creamy Vegan Broccoli Soup
Ingredients
2 heads of broccoli, cut into florets
½ head cauliflower, cut into florets
3 tablespoons extra-virgin olive oil
3 cloves garlic, minced
1 small onion, diced
1 teaspoon herb de provence
1 13.5 oz. can of cannellini beans
1 ½ to 2 cups vegetable broth, (use filtered water if you don't have vegetable broth)
½ cup coconut milk
salt and pepper to taste
4 tablespoons, nutritional yeast
1 ¼ cups fried onions
Instructions
Bring 6 cups of water in a large stockpot to a boil, add the broccoli and cauliflower in batches, cook for 3 to 5 minutes, until tender. Remove from pot and set aside for later.
Add olive oil to stockpot over medium heat.
Add garlic, onions, and herb de provence , cook stirring occasionally, until translucent.
Transfer cooked garlic and onions to food processor, add beans, cauliflower, half of broccoli and half of the stock. Process until smooth, adding stock as needed.
Return mixture to stockpot, stir in coconut milk and bring to a low simmer. Add salt and pepper to taste.
Remove pot from heat and stir in 3 tablespoons of the nutritional yeast.
While soup cools slightly, mix together the fried onions and remaining nutritional yeast in a small bowl.
Transfer soup to serving bowls, sprinkle on onion mixture, serve and enjoy!