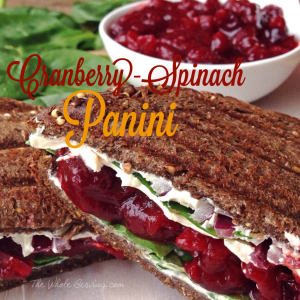 I absolutely love the sweet tarty flavor of whole cranberry sauce mixed with smooth, creamy cream cheese, add the pungent flavor of red onions, crisp spinach, all between hearty wheat bread, it's a taste explosion for the mouth.
If you don't have any leftover cranberry sauce, you may want to make some just so you can make this sandwich. You can find recipes for cranberry sauce
HERE
and
HERE
.
 When choosing your bread, make sure it's a hearty dense one that can hold up to the ingredients and the panini or grill, you don't want a soggy sandwich. I used Pepperidge Farm Whole Grain German Dark Wheat.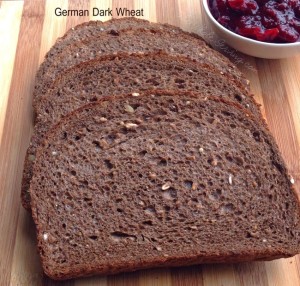 Spread the cream cheese on both slices of bread and pile on the rest of the ingredients, brush with a bit of olive oil, then grill using a panini press, George Foreman grill, or do it the old fashioned way we used to do when I was a child, in a plain old frying pan, flipping once or twice.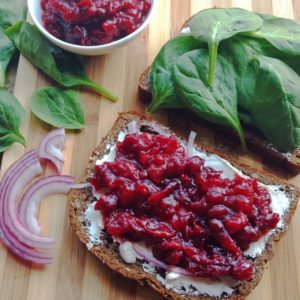 I made this sandwich without meat, because I'm a no meat eating vegetarian, but for you meat eaters, you can easily add some sliced turkey or chicken.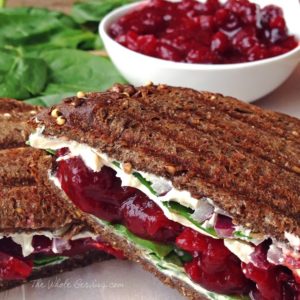 I could eat this everyday, the marry of flavors are just so flipping delicious.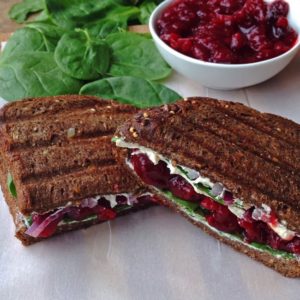 Cranberry-Spinach Panini
Ingredients
2 slices of hearty whole wheat bread
1 and ½ tablespoon cream cheese
2 tablespoons whole cranberry sauce
few slices of red onions
hand full of fresh spinach
1 teaspoon olive oil
Instructions
1. Prepare panini or pan for sandwich.
2. Spread both slices of bread with cream cheese.
3. Spread cranberry sauce on one slice of bread.
4. Sprinkle red onions on the other slice of bread.
5. Pile on spinach and close sandwich.
6. Brush olive oil to outside of sandwich and place on grill or pan.
7. Grill until bread is toasty and cream cheese starts to melt.
8. Enjoy!
For meat eaters - add your meat of choice before grilling.
This post was shared with the following:
- See more at: http://thenaptimereview.com/#sthash.v5Lw8AAd.dpuf