A new take on an old New Year's Day tradition, Black-Eyed Peas and Collard Soup, slow-cooked perfection.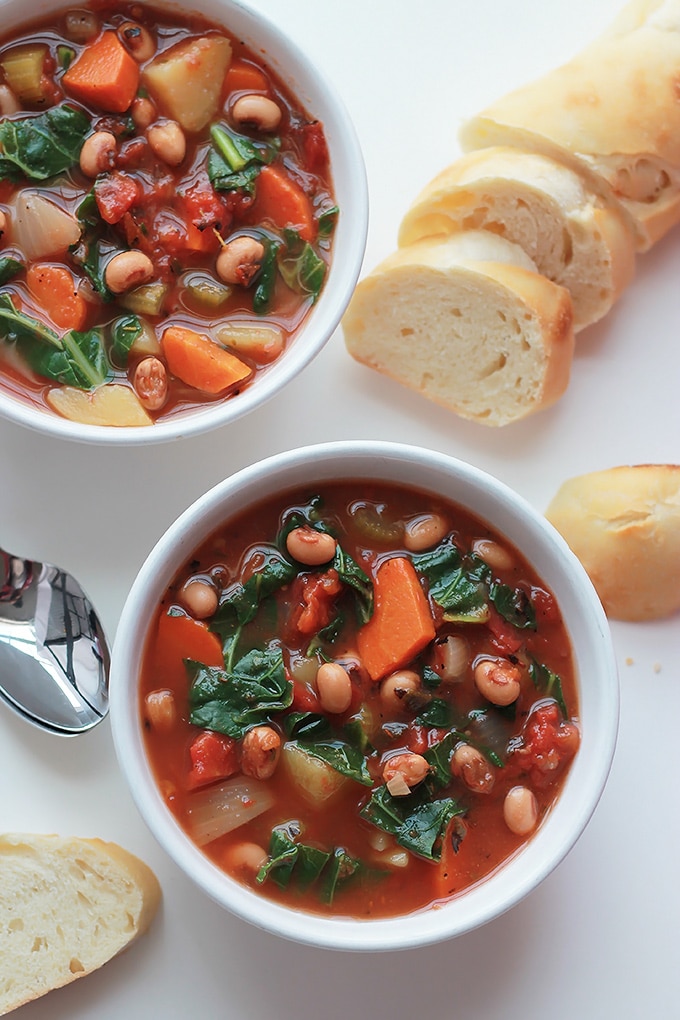 Ready or not here it comes, 2016!!!
That means it's time for my annual black-eyed peas and green, however, this year I'm putting a twist on the traditional black-eyed peas and greens. I've put them together on a hearty soup.
According to tradition, black-eyed peas represent tiny coins and greens being the color of cash, both symbolize wealth and financial rewards in the new year, and who couldn't use more of financial rewards. For me it also represents health rewards because collard greens can help lower cholesterol levels and protect against cancer, just be sure not to overcook, which is why I add them at the end of the cooking time. Black-eyed peas are high in fiber, potassium, which aids in lowering blood pressure, and they're a good source of protein.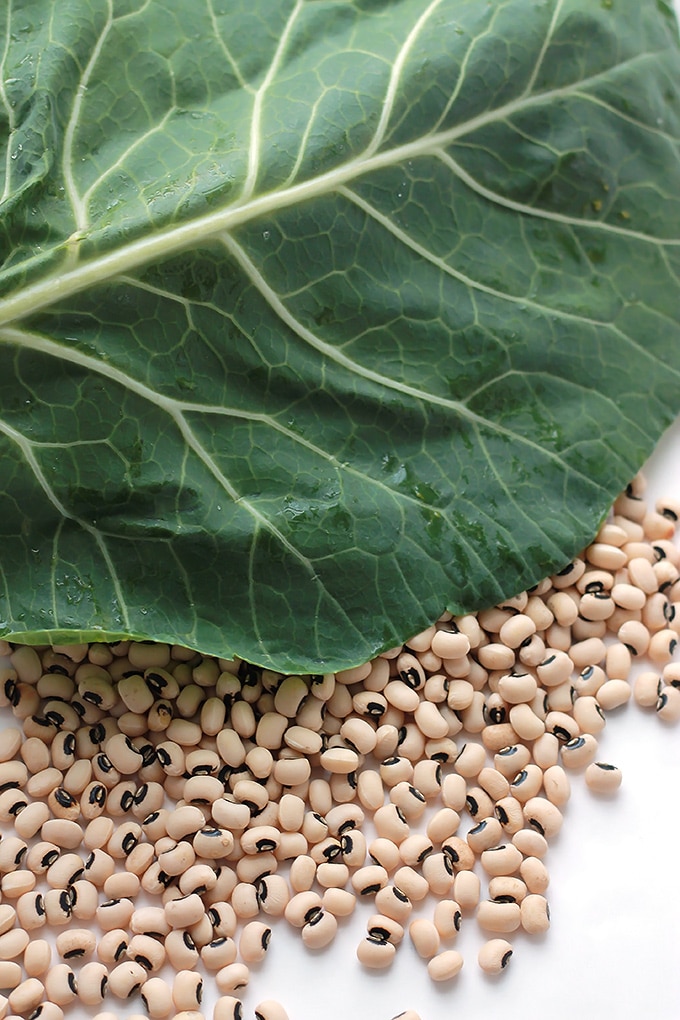 When it's cold out I crave big bowls of hearty soup so combining the two for this soup just makes sense. Super simple and super easy. Everything goes into the slow cooker, few hours later, soups ready.  Perfect for a cold winter day.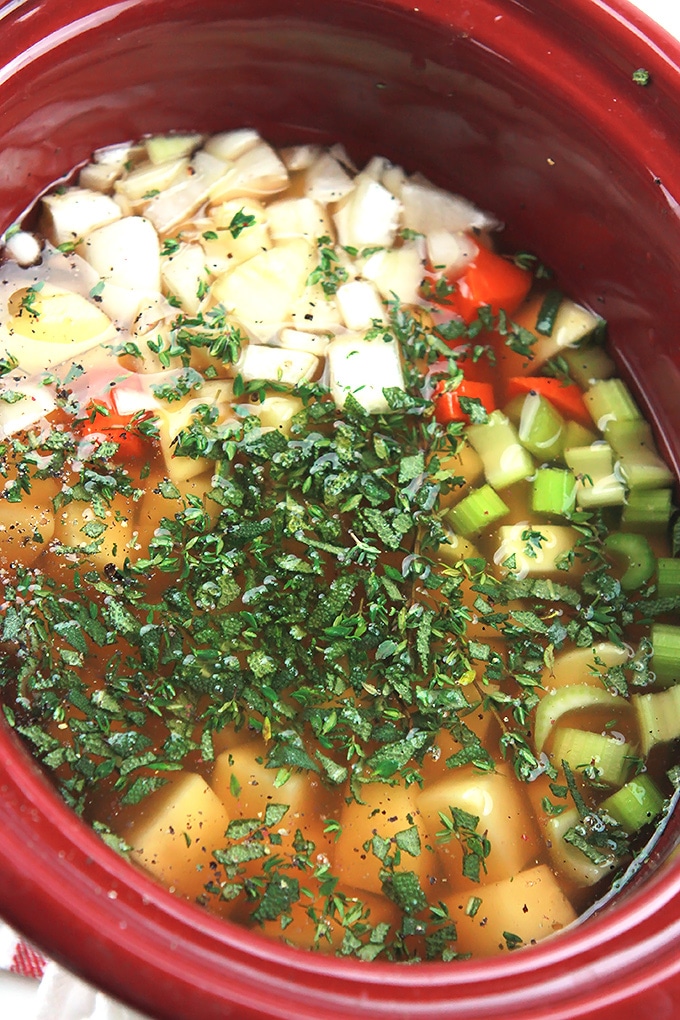 This soup is loaded with fire-roasted tomatoes, celery, carrots, onions, potatoes, black-eyed peas and collards. Even if you don't own a slow-cooker you can still make this soup, just slow cook in a big pot on your stove top.
Start your year off right, make this fill-you-up Black-Eyed Pea and Collard soup, cozy up and enjoy.
Not soup person?, give this Black-Eyed Pea Chili with Collards a try.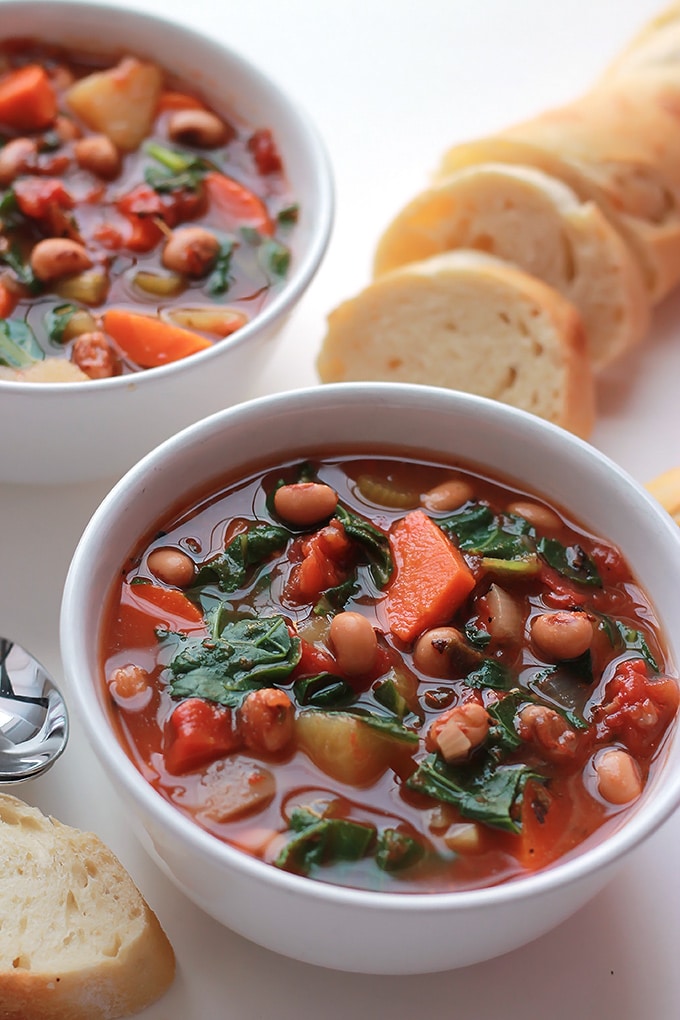 [tasty-recipe id="9710″]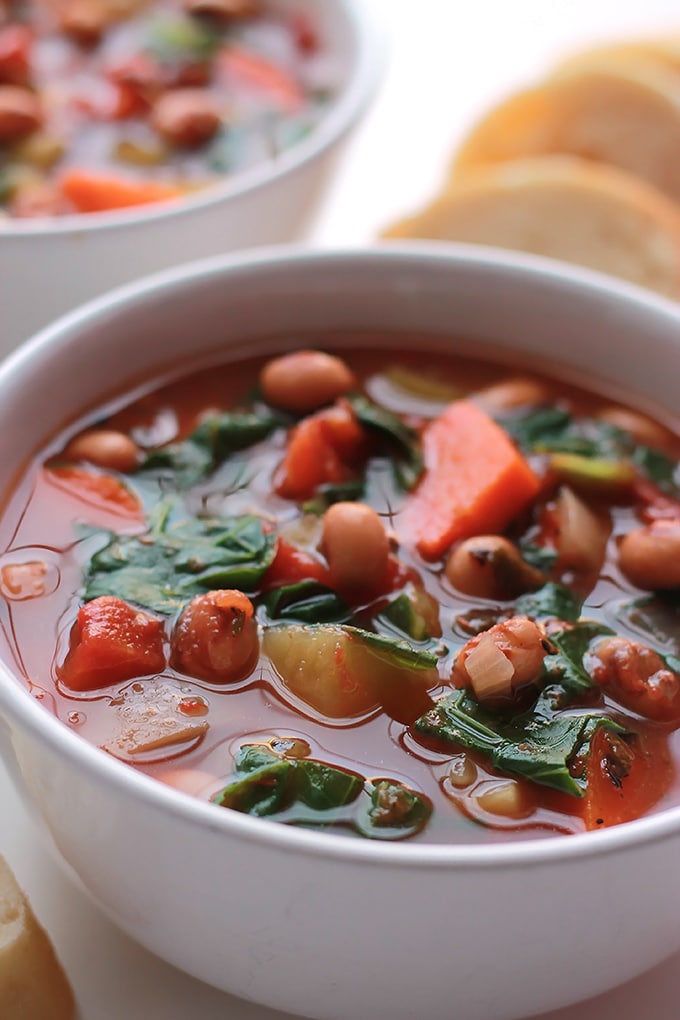 Shared with:  Costal Charm-Show and Share Link Party, Lou Lou Girls -Fabulous Link Party, Home Stories Ato Z Link Party, Oh My Heartsie Girls Wordless Wednesday. View From In Here, Cornerstone Confessions Titus 2 Tuesday