Layers of sweet crisp apple slices garnished with smooth vegan caramel, dark chocolate, walnuts and coconut –

Apple Nachos with Vegan Caramel Sauce

, it's like eating a delicious candy apple.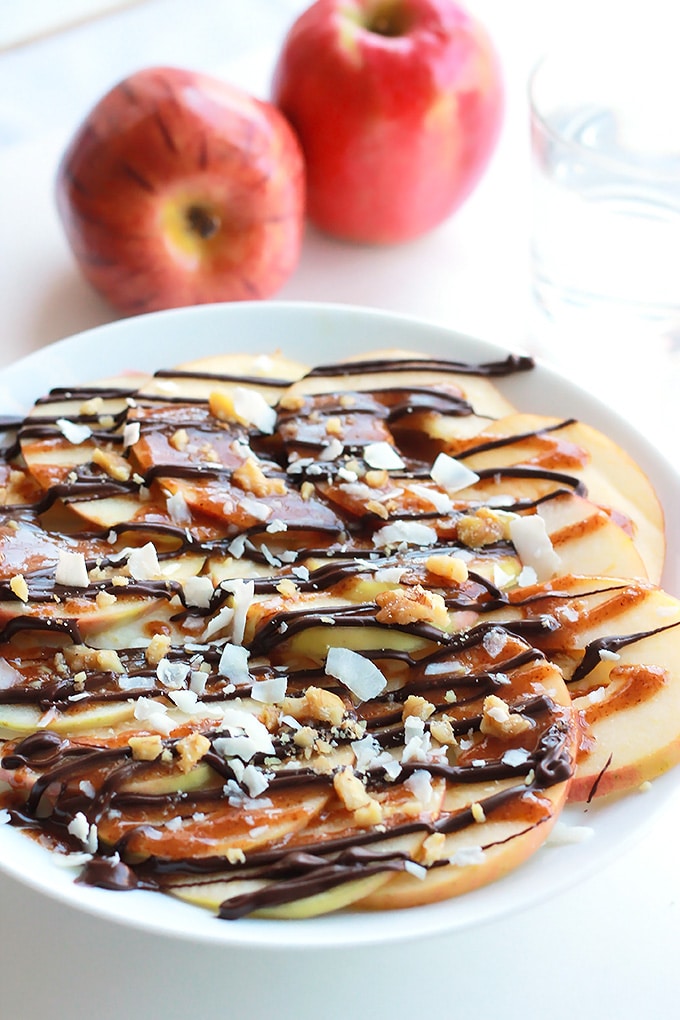 If you like caramel or chocolate dipped apples you are going to love these Apple Nachos with Vegan Caramel Sauce.
This recipe is inspired by a decadent candy apple a friend shared with me a few months ago. The candy apple she shared was dipped in caramel, then chocolate and covered with nuts and coconut, it was so sinfully delicious.
In an effort to recreate that experience for a gathering of friends I decided to make Apple Nachos, but I would need a vegan caramel sauce. I remembered making a recipe I found at Blissful Vegan for Homemade Twix Bars which had a layer of vegan caramel sauce. The caramel sauce in this recipe is a variation of that recipe.
This is such an easy recipe, perfect for an after school snack or for a large gathering. This caramel sauce recipe yields about 1 1/2 cups of caramel, so you will have plenty for lots of nachos or you can use it as a dip. Kids love this stuff and if they are like my daughter who I can't convince to try dates because of the way they look, just don't tell them there are dates in it.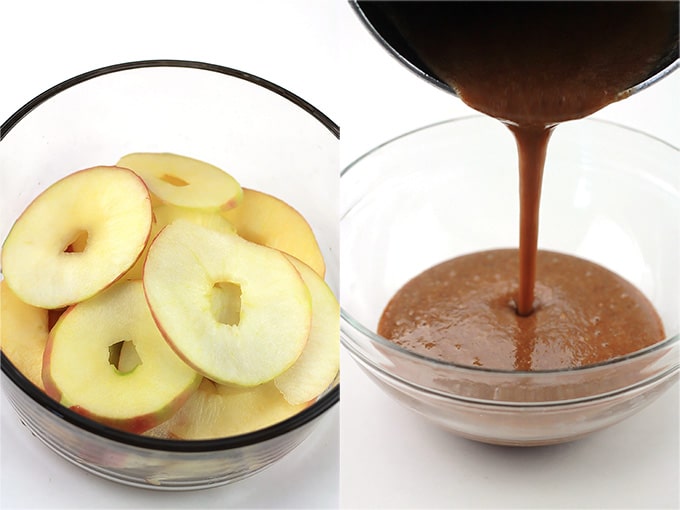 When picking an apple I chose a crunchy sweet-tart apple, Cripps Pink, also known as Pink Lady. You can get more information about apple varieties at the Washington Apple Commission.
Have fun with this recipe, if you're having a party, add in more topping, set up an Apple Nachos with Vegan Caramel Sauce bar and let your guest add their favorite topping.  If you make these, I would love to see your version. Take a picture and share with me on Facebook or Instagram and add the hashtag #thewholeserving.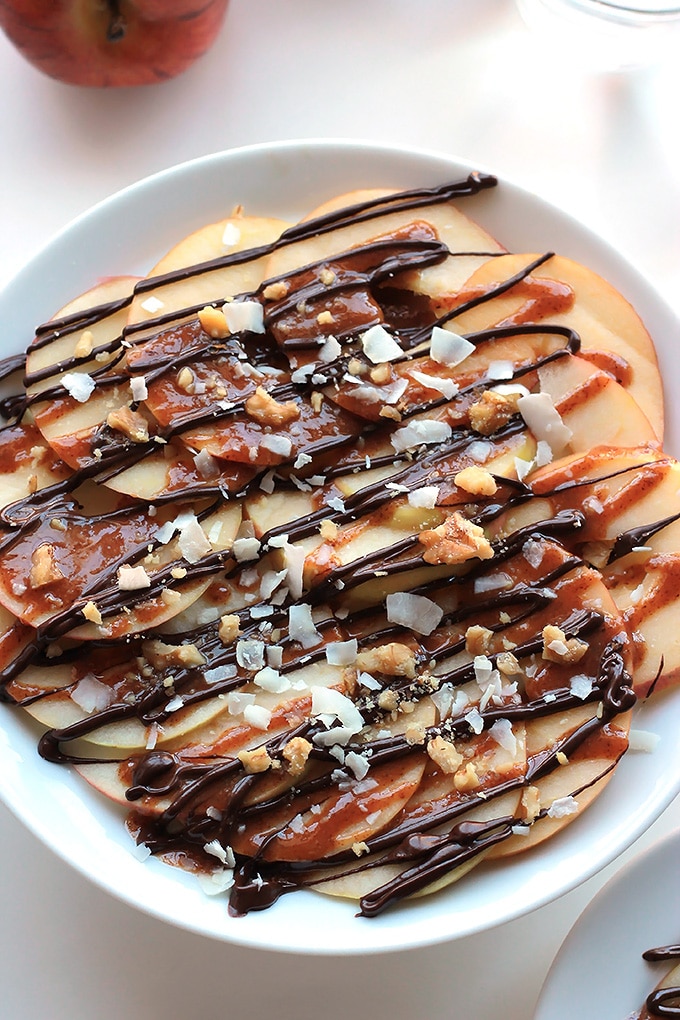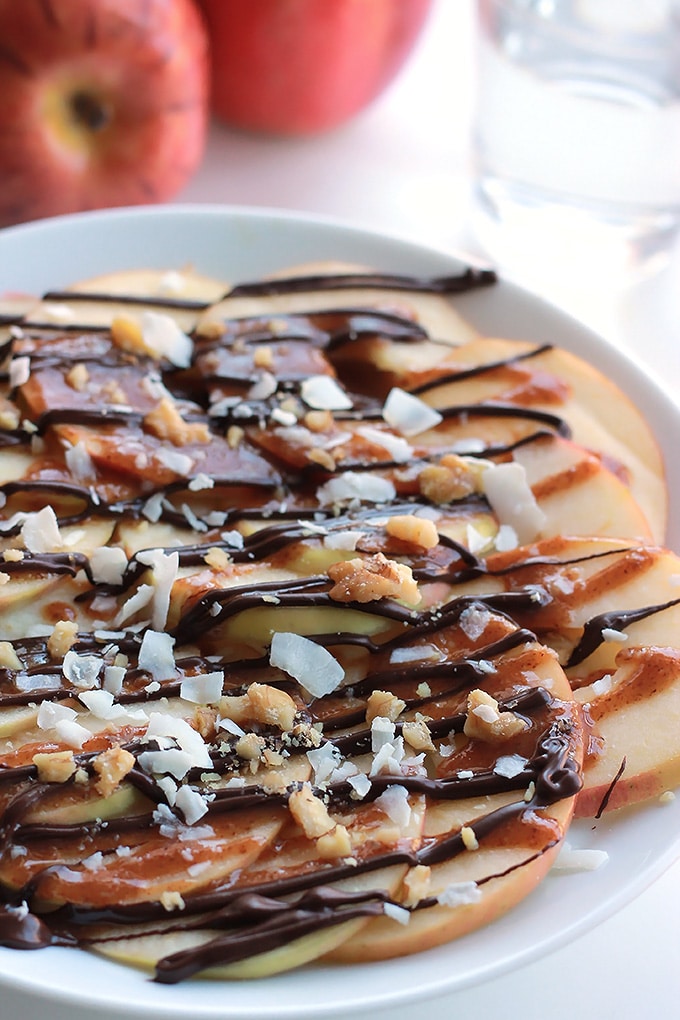 [tasty-recipe id="9714″]