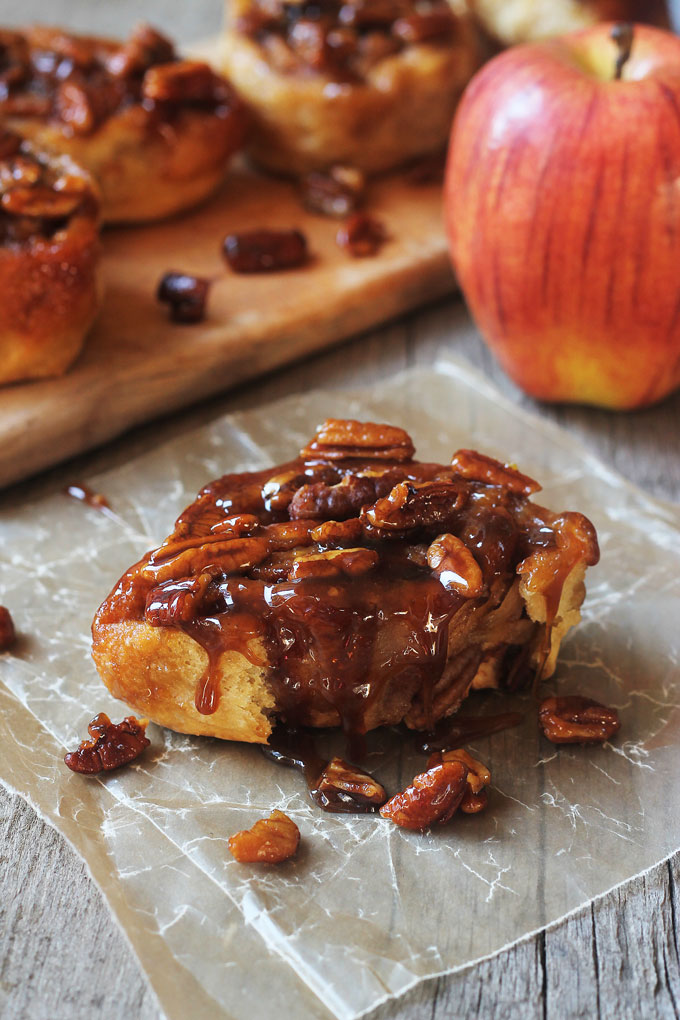 Many many years ago in the late 80's, when I lived in Atlanta, I entered an amateur recipe contest, US Open Cook-Off.
I submitted several recipes, but it was my Apple Cinnamon Sticky Buns that won me the entry into the bread division competition. On the day of the competition, my parents drove up from my home town of Augusta, for support.
When the judges approached my table, I tried to read their faces for a clues, but nothing, and then the waiting for the announcement of the winners. We waited and waited and waited, finally I decided to go grab a bit to eat with my parents, there was no way I would win. I left something inside, went back to get it and, what do ya know, my name was being called for third place winner, WOW, so this is my award-winning Sticky Bun recipe.
Over the years I've only made this bread once or twice since then. When my daughter found out about this, she insisted I make it again, so here it is my Award Winning Apple Cinnamon Sticky Buns.
This will turn into yummy goodness.           See that empty spot, someone couldn't wait for the invert.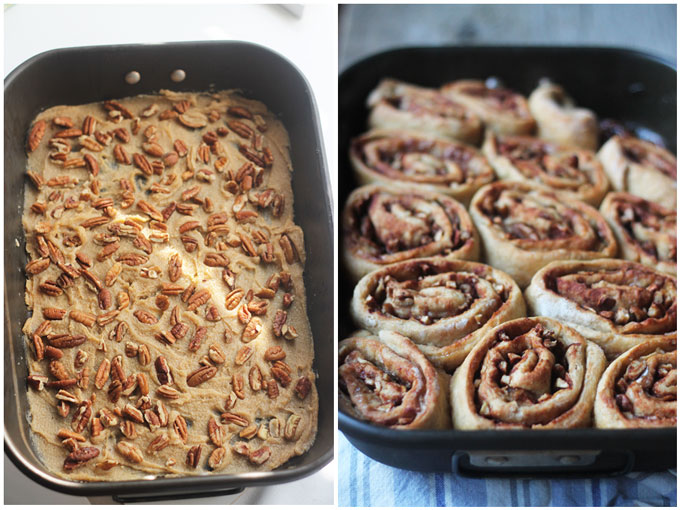 A lot has changed over the years, one of them being my eating habits, so I made a few changes to the original recipe. I omitted the eggs, Earth Balance replaced butter, coconut sugar for white sugar and I added whole wheat pasty flour for softness.  Still an amazingly delicious bread.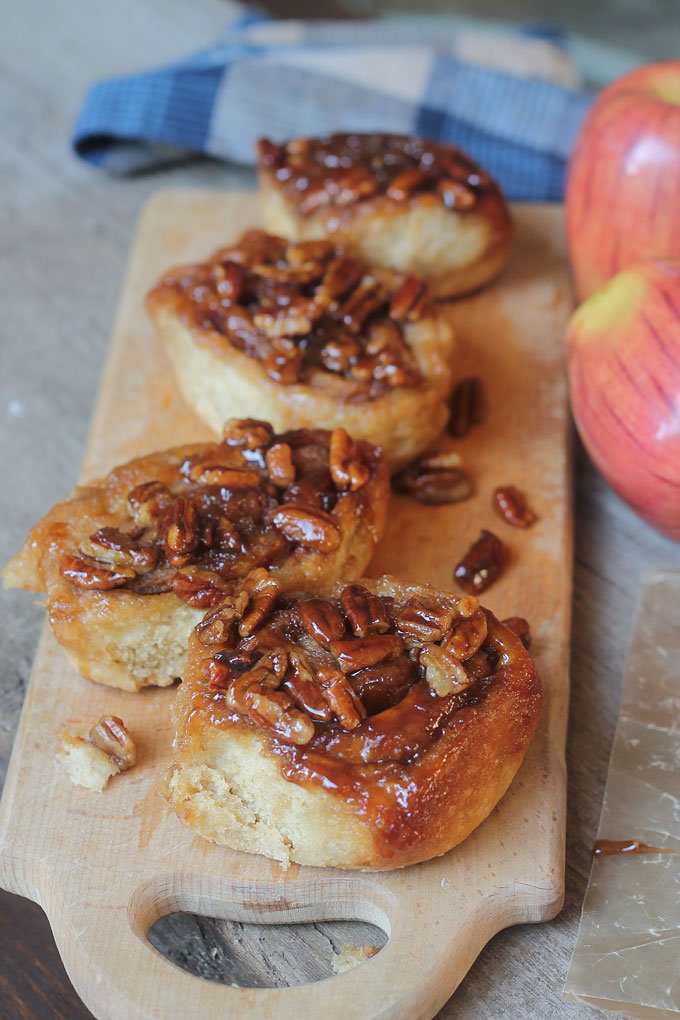 That's some sticky goodness!  Get your napkins ready.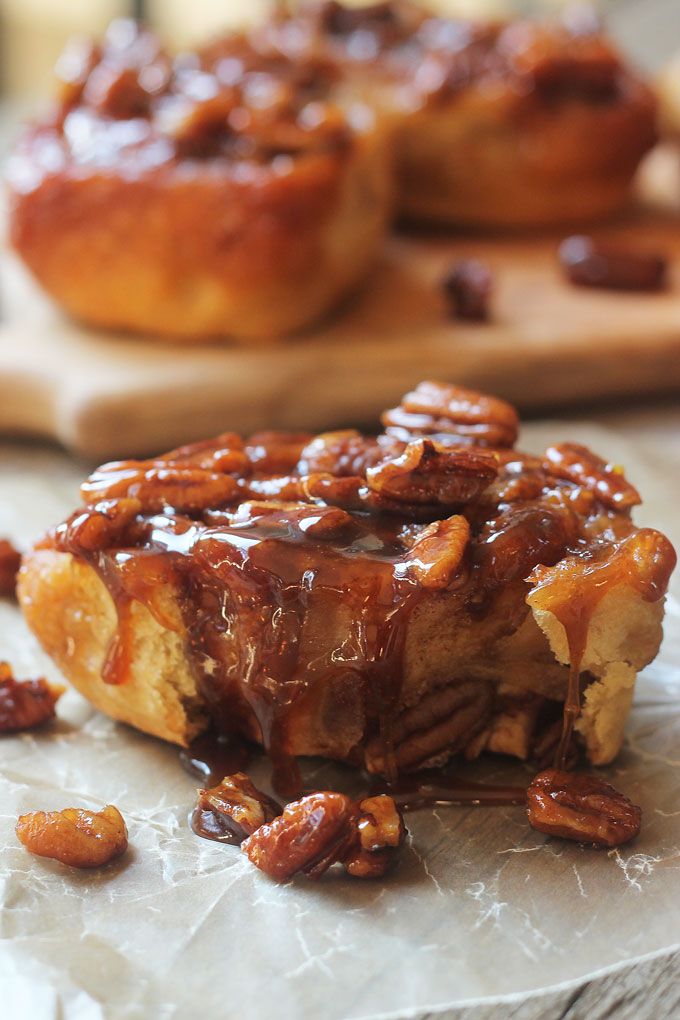 Sweet juicy apple tossed in cinnamon, brown sugar, rolled up in soft tender bread. It's like eating a cinnamon apple pie.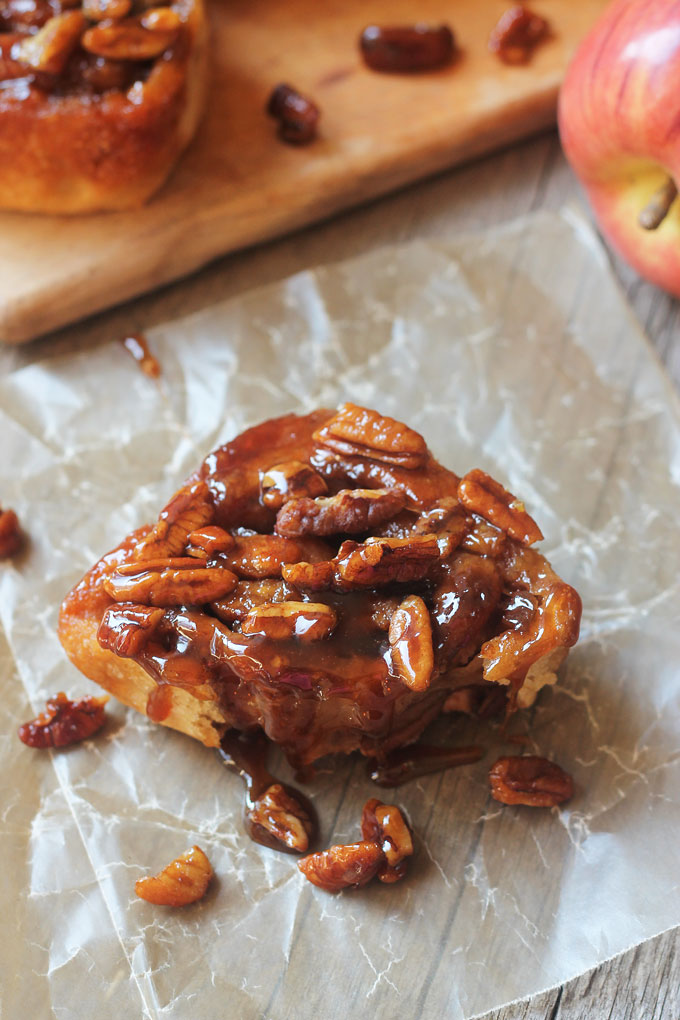 [tasty-recipe id="9870″]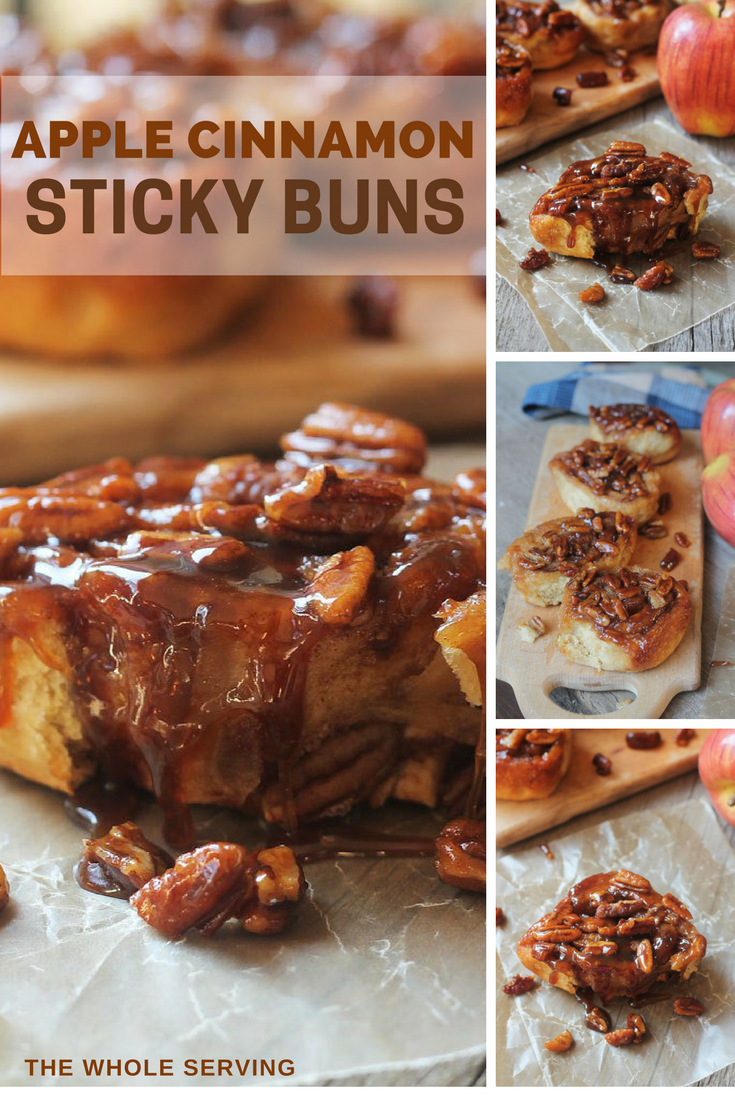 Shared with Great Idea Thursday's Link Party, What's On The List, Joyful Healthy Eats-Show Stopper Saturday, Little Miss Celebration, House of Yumm-Saturday Night Fever, New Mrs Adventures-Tasty Tuesday, Lou Lou Girls-Fabulous Party, Pint Sized Baker, Inside Bru Crew Life
House on the Way