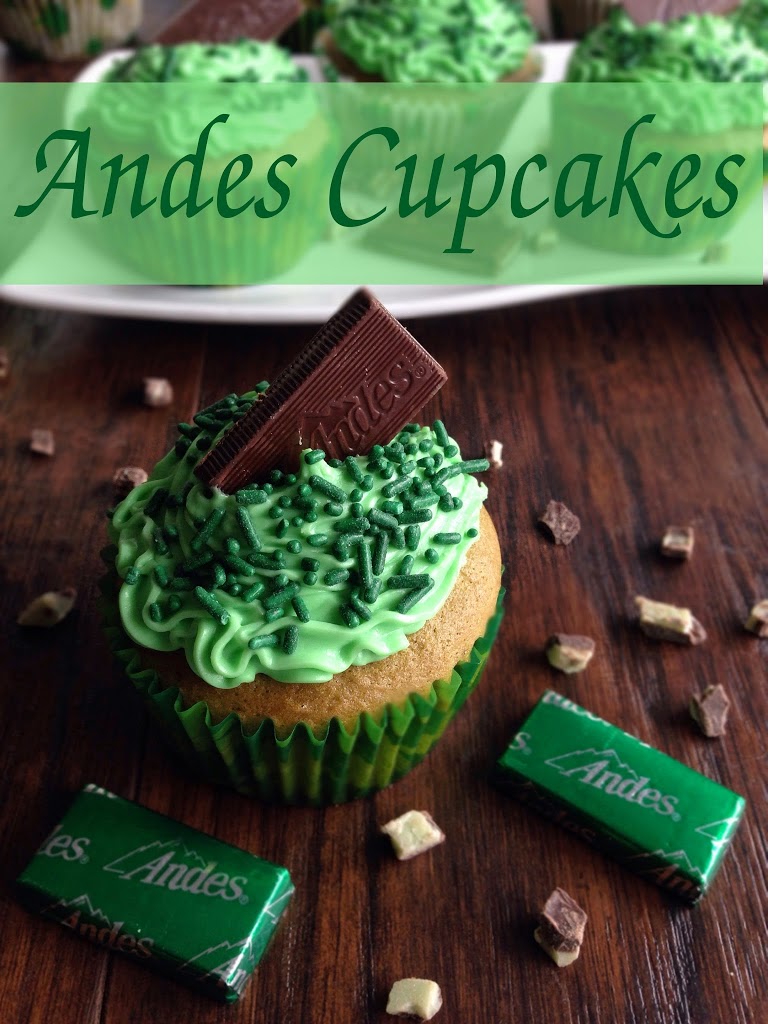 I'm not a big lover of mint, but I love Andes, they are so luxuriously smooth and creamy.
When I saw a bag of Andes chips, I immediately thought, cupcakes, I could make some for my teaching staff on St. Patrick's Day.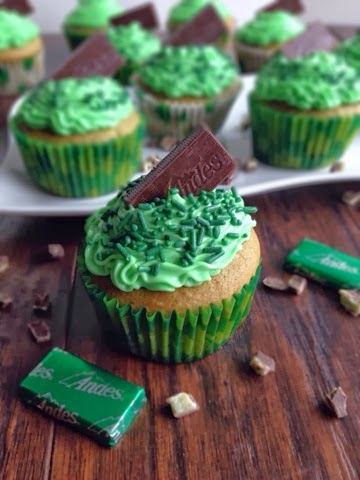 These are quick and easy, because they're made using box cake mix and ready-made frosting.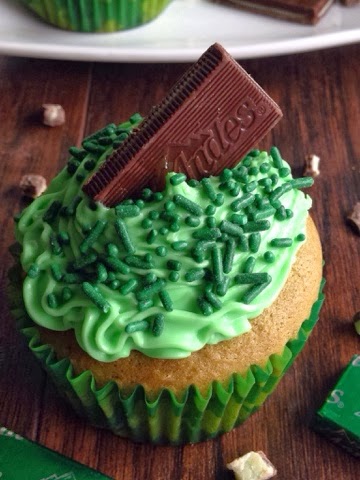 Andes Cupcakes
Ingredients
Cupcakes
1 box classic yellow cake mix
2 tablespoons Saco Dry Cultured Buttermilk Blend
3 eggs
⅓ cup vegetable oil
1 cup water
1 teaspoon vanilla
3 to 4 drops of green color gel, I used Wilton
1 cup, Andes Creme de Menthe baking chips
Frosting
2 14oz. containers of prepared white frosting
green color gel
green sprinkles
1 bag Andes Creme de Menthe Thins
Instructions
 Preheat oven to 350 degrees and place cupcake liners in cupcake pan.
Sift cake mix and buttermilk powder into a bowl and set aside.
In a large bowl whisk

(Affiliate Link)

eggs, oil, water and vanilla, until well combined.
Add half of dry cake mix to egg mixture and blend well. Add remainder of cake mix to batter and blend until well combined.
Add 3 to 4 drops of green color gel to batter and mix until color is well blended.
Fold Andes baking chips into batter.
Fill cupcake liners ¾ full and bake for 20 minutes or until a knife or toothpick inserted near center comes out clean.
Transfer room temperature frosting into a large bowl.
Mix in green color gel until the desired color is reached.
Using a star tip, pipe frosting onto cooled cupcakes, garnish with sprinkles and add one Andes Creme de Menthe Thin on top.
Share and Enjoy!