This quick and easy Cilantro Jalapeno Hummus is a wonderful combination of flavors. A take off the traditional hummus recipe, but spiced-up a bit.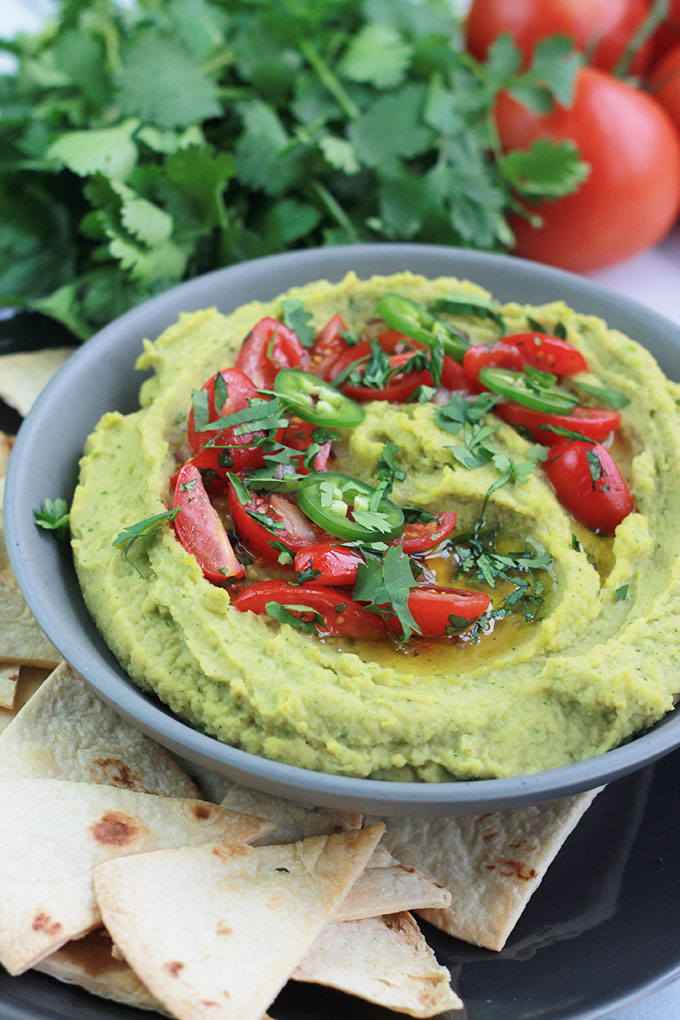 If you like the combination of jalapeños and cilantro you are going to love this hummus.  A friend of mine shared her grocery store purchased jalapeño hummus with me and I couldn't stop eating it, so delicious. ????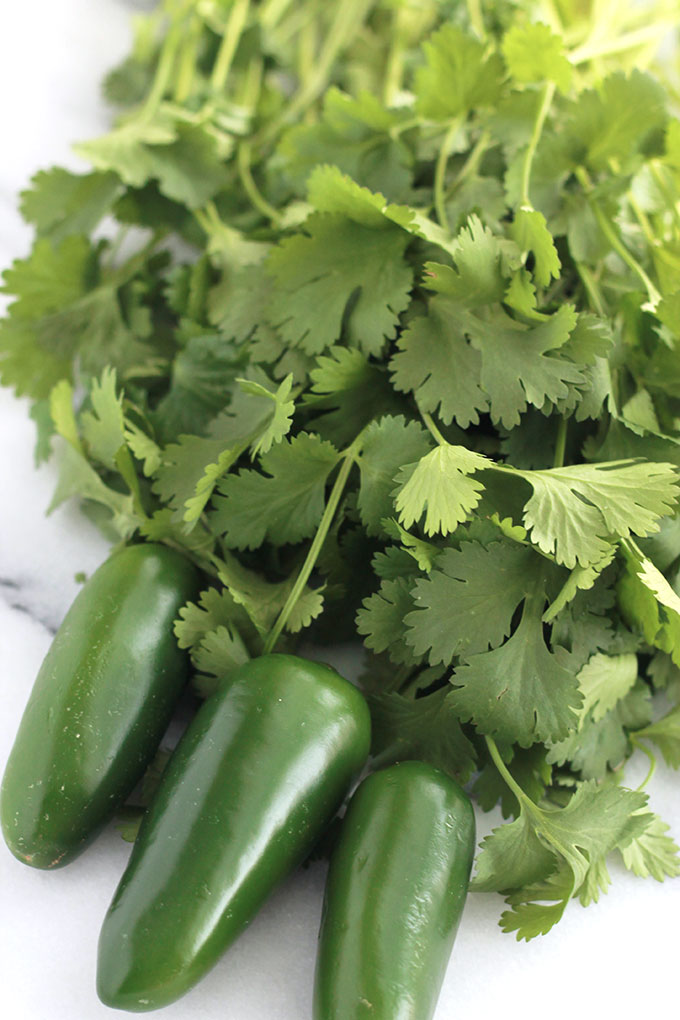 Inspired, I decided to make my own Cilantro Jalapeño Hummus. Traditional hummus recipes use tahini, I didn't have any so I left it out.
Let's talk about cilantro. The grocery store hummus had little or no cilantro added. I love it, so I added a great big hand full.
Cilantro is an herb many don't like, it has been described as having a soapy taste. However, I think it adds loads of flavor and complexity. If you really don't like it, simply leave it out. ????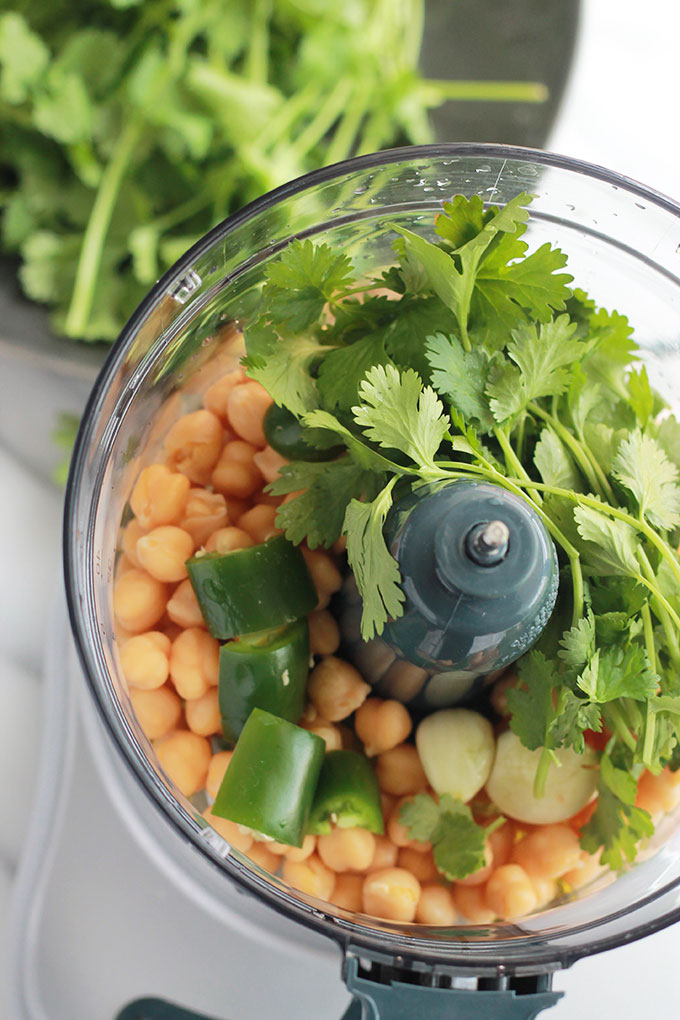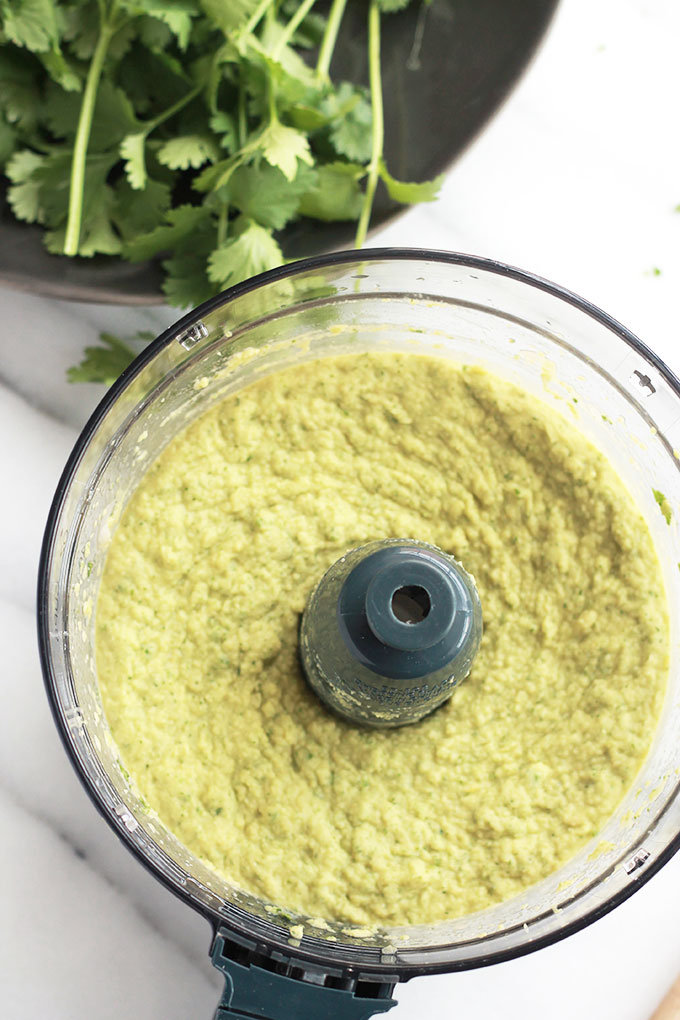 For an extra layer of goodness I added sliced tomatoes and red onions mixed with more cilantro on top.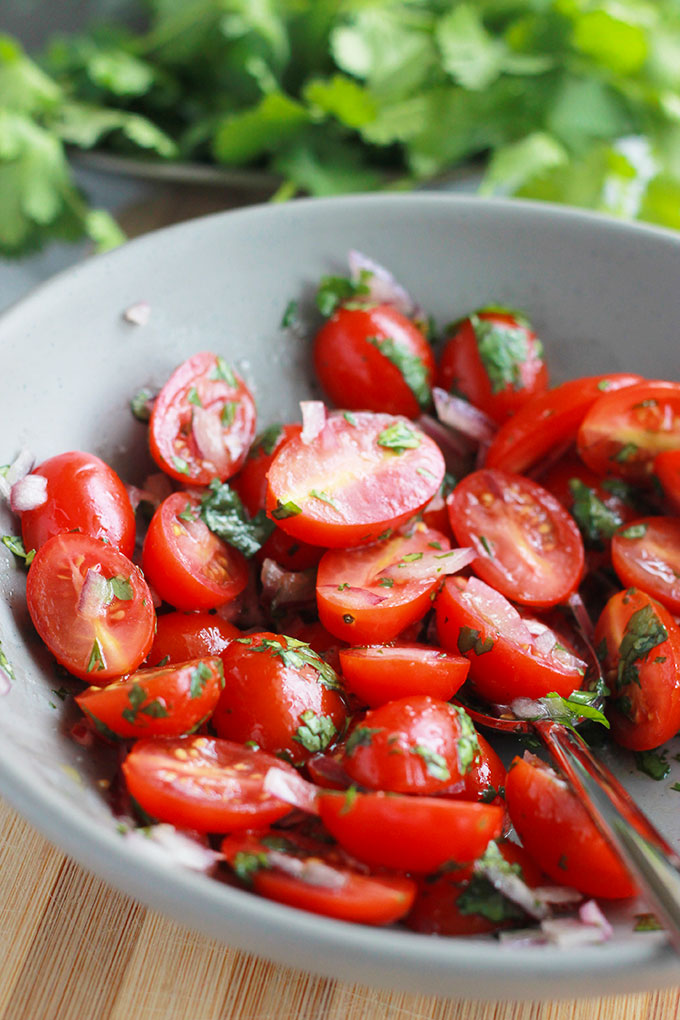 This tasty snack comes together in no time. It all goes into a food processor or blender and blended until smooth and creamy.
Optional add-in is an avocado, for added flavor and  creaminess.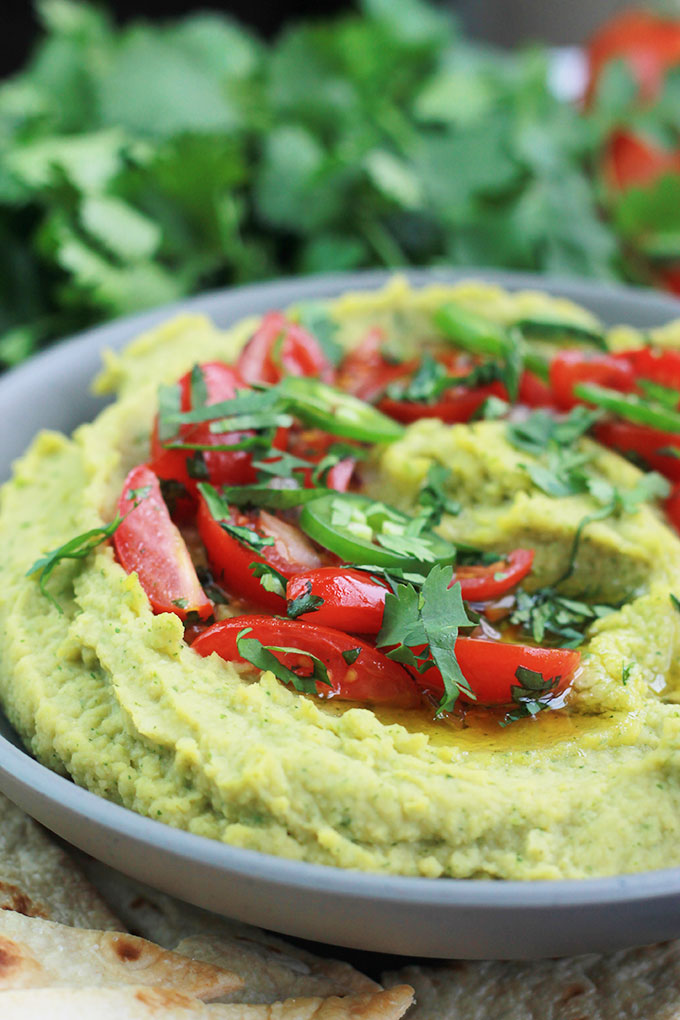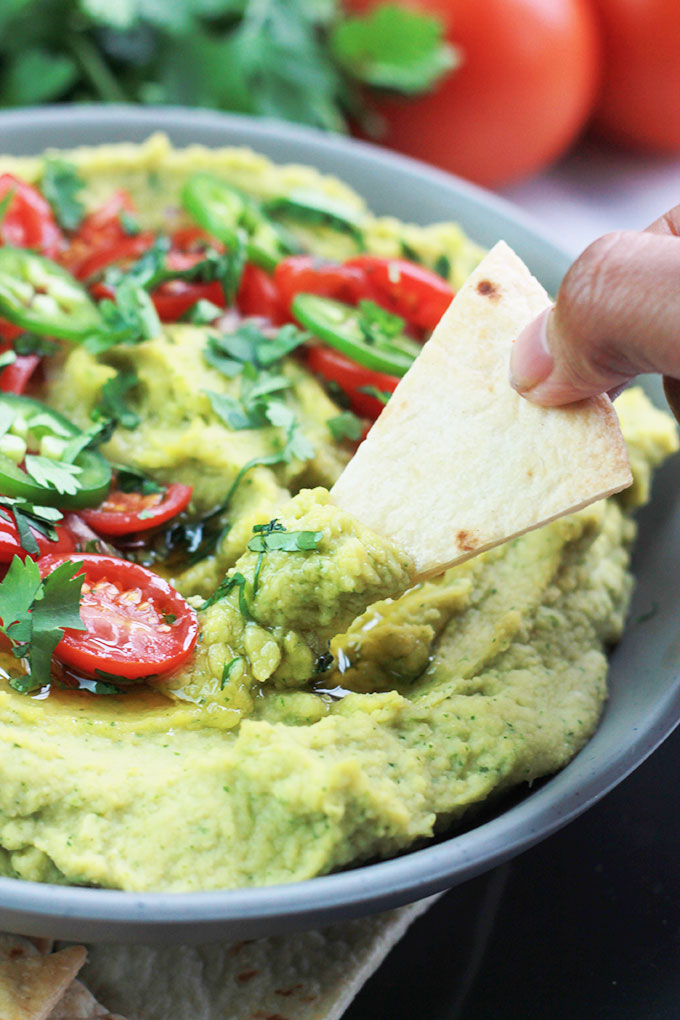 [tasty-recipe id="9850″]
If you make this recipe tag @thewholeserving on Instagram and hashtag it #thewholeserving, I want to see your version.