Hazelnuts, dates, and dark chocolate hearts, covered in more smooth creamy dark chocolate, drizzled with raspberry cream. Yum!  Make these Chocolate Hazelnut Hearts for someone special, even if that someone special is you.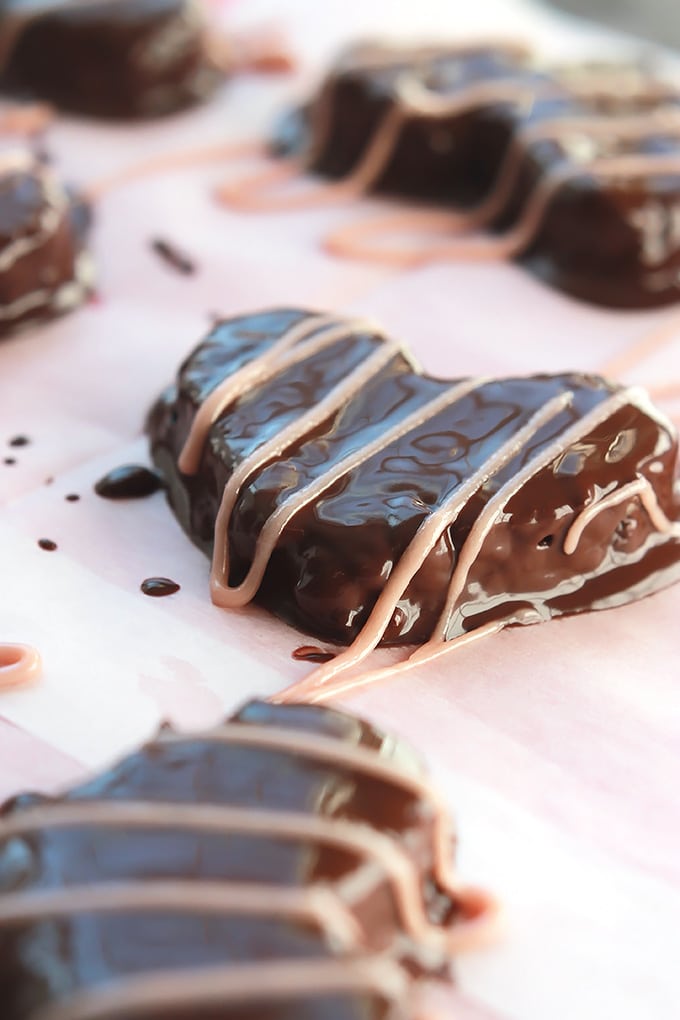 I don't eat a lot of candy, but one of my favorites is Ferrero Rocher, the combination of hazelnut and chocolate is so indulging.  This is a slightly different combination of hazelnut and chocolate.
Whenever I get candy on Valentine's Day I always want to get the candy with the nuts, Well this one is full of nuts, one of my favorites, hazelnuts.
I try to always keep thing simple, so this is another easy one for you. I started with my basic energy bites ingredients, nuts and dates, adding the chocolate inside and out. Like any other recipe if you want to change the nut, you can switch out for your favorite.  You'll process the nuts first, next you'll add in the dates, chocolate chips, coconut oil, and vanilla process until it resembles a coarse meal. It should stick together when pressed between your fingers. If I doesn't just add in a small, very small amount of water and pulse a few times. How easy is that!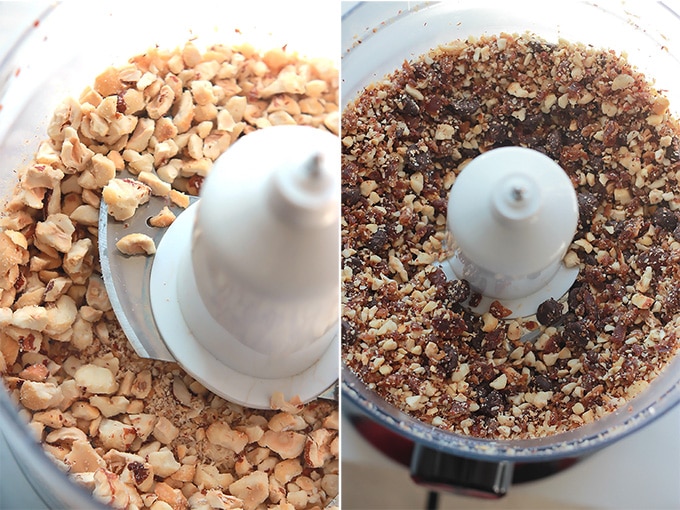 When it was time to cover the outside of the candy I used a higher quality chocolate like Scharffen Berger.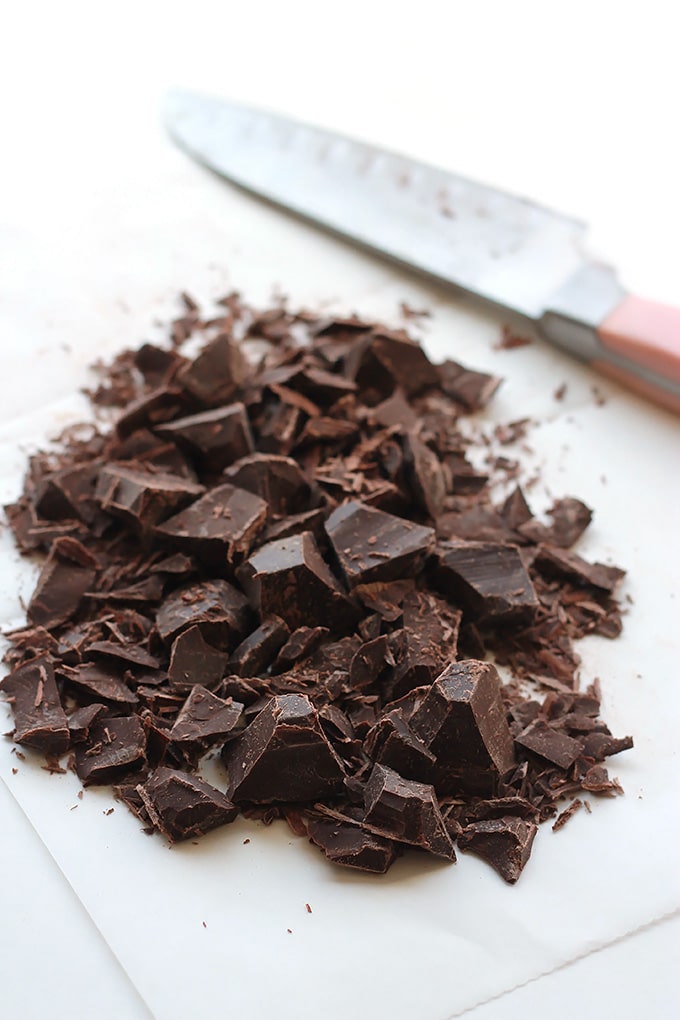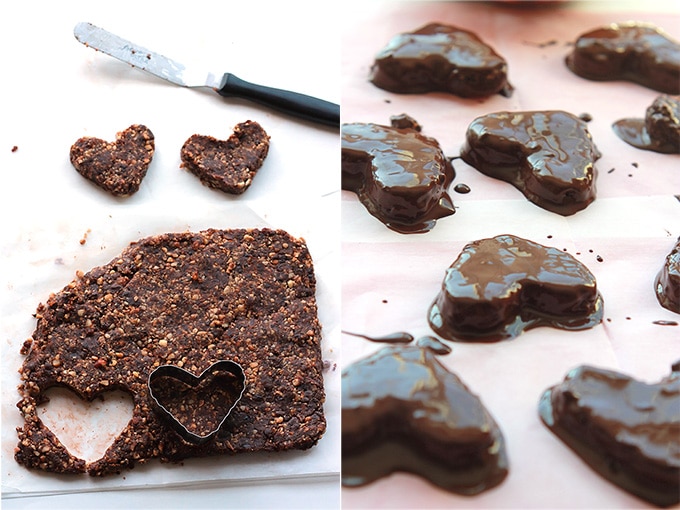 I wanted to keep everything all natural, so I used a seedless raspberry jam, mixed with a powdered evaporated cane sugar to make the piping glaze.  I enjoyed making and eating this recipe. I hope you give this one a try and have as much fun as I did. Go make some Chocolate Hazelnut Hearts for your sweetheart!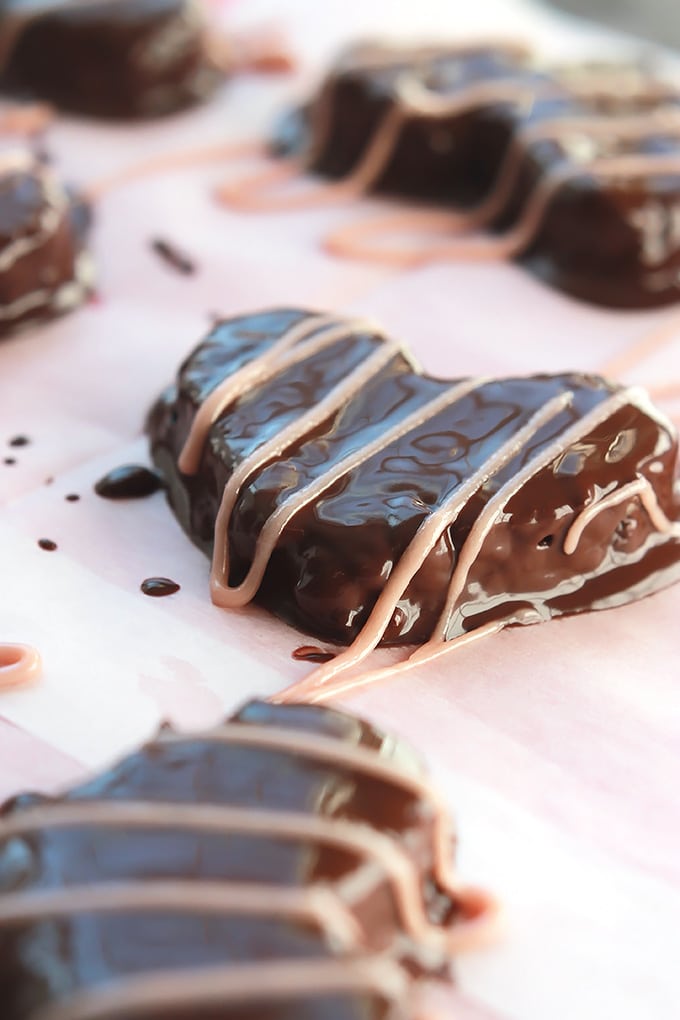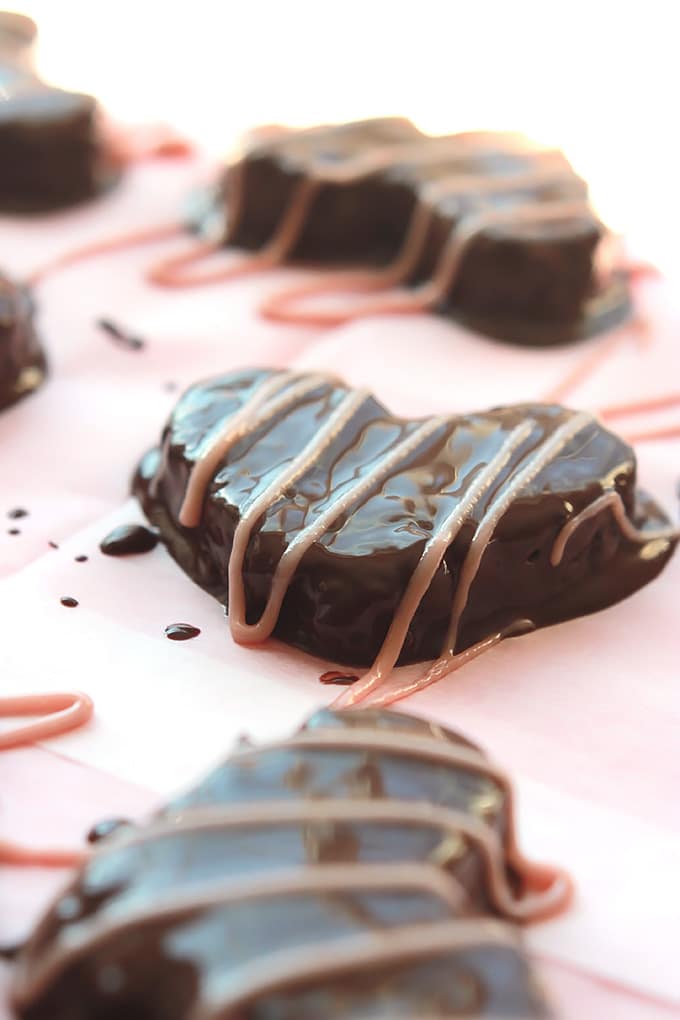 [tasty-recipe id="9720″]