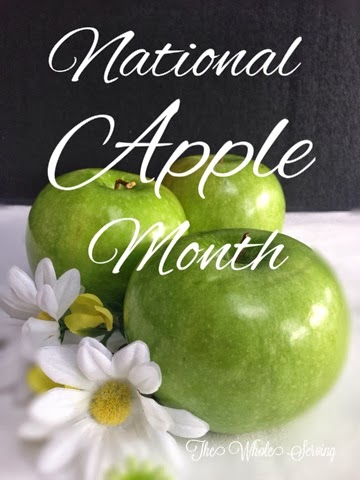 Crisp, cool, delicious apples, they are as good for you as they are good to eat. Apples have phytonutrients that help regulate blood sugar levels, fiber, vitamin c, and they're so many varieties.
My favorites are granny smith, honeycrisp and pink lady. One of my favorite ways to enjoy apples are simply sliced and served with this quick and easy Almond Date Dip.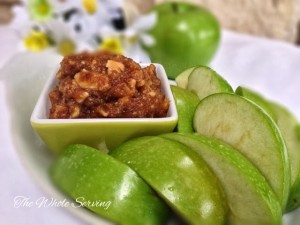 This dip is reminisent of caramel apples,without all the clean up mess.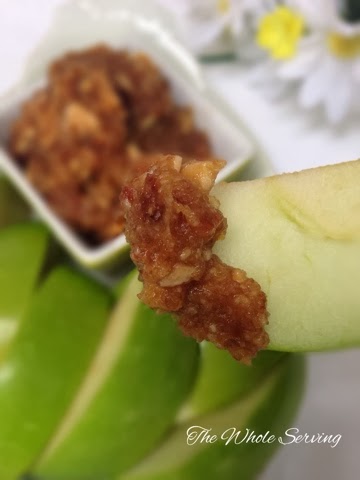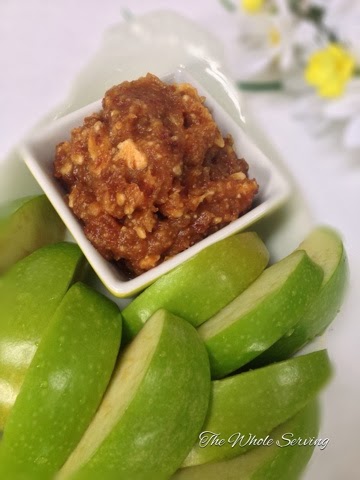 Almond Date Dip with Apple Slices
Ingredients
8 to 10 pitted, medjool dates
½ cup water
½ teaspoon, cinnamon
½ cup, sliced almonds
apple slices of any variety
Directions
1. Place dates and water in blender or food processor and blend until creamy. (add more water if needed).
2. Add cinnamon and blend well.
3. Add almonds and blend until almonds are blended into small pieces. (I added a few chopped almonds just before serving).
4. Slice apples for dipping.
Happy National Apple Month!
Eat Your Apples!