Roasted Tomatillo and Tomato Salsa– Bold with flavor and so easy to make and that's a good thing, because your guest will fall in love with this salas.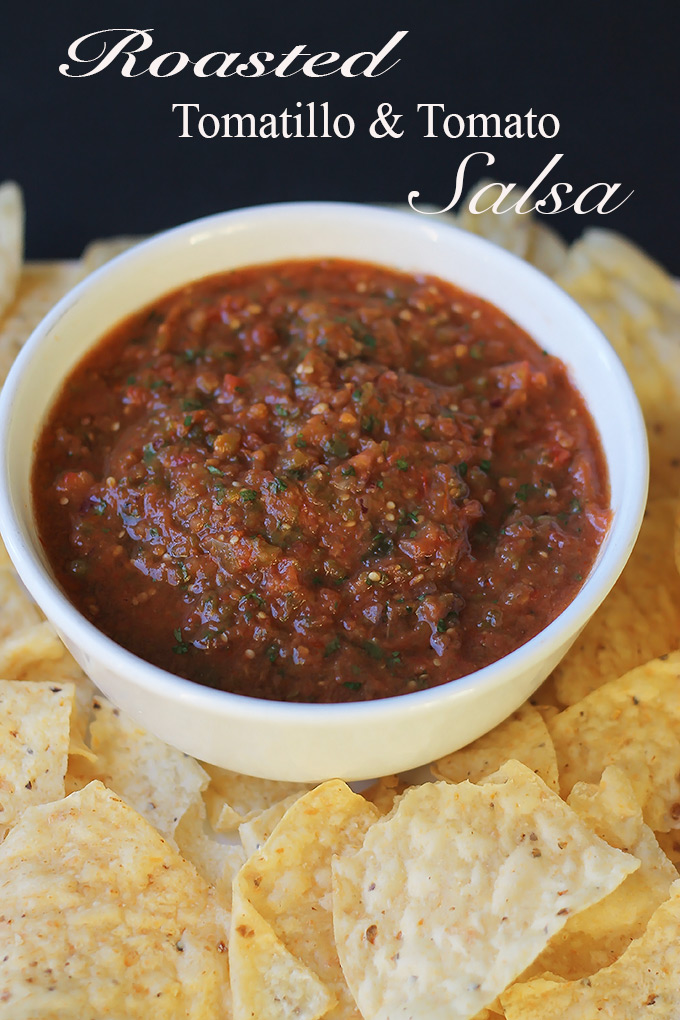 Chop, Roast, Mix, Serve and by all means Enjoy!
I have to confess, I've been known to consume a bowl full of this for lunch on occasion. It's good stuff and oh so hard to resist. When you think about it, it's like having a bowl of soup.  It's low fat, high fiber and filled with phytochemicals that help fight against cancer and you'll get your fill of vitamin A and C while consuming this tasty salsa.
Another great thing about this salsa, it's easy to make.
Chop and Roast.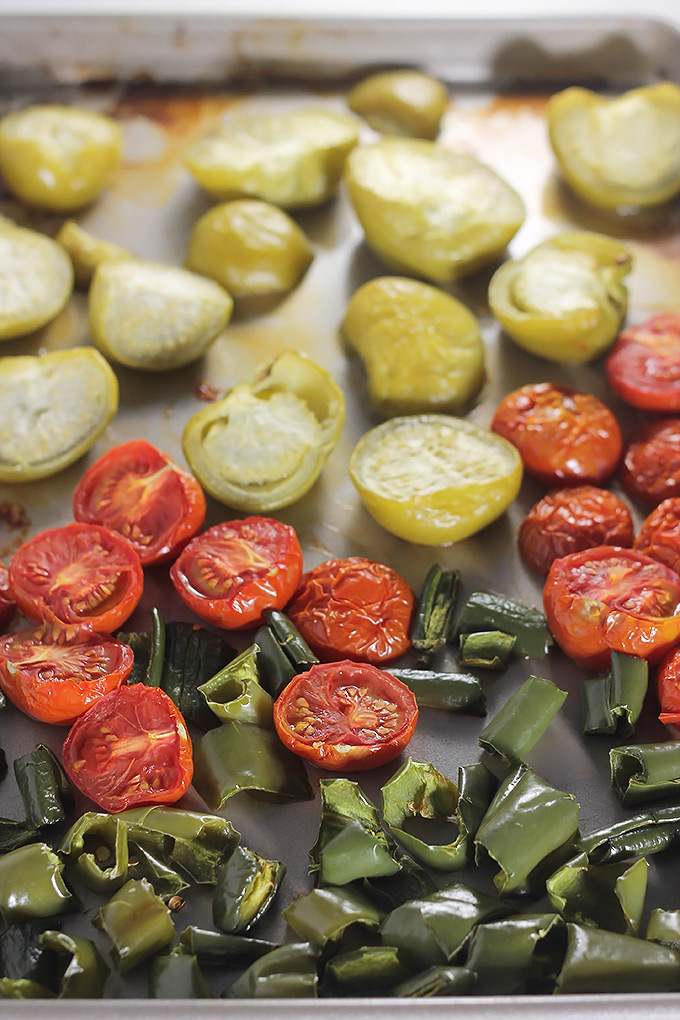 Mix.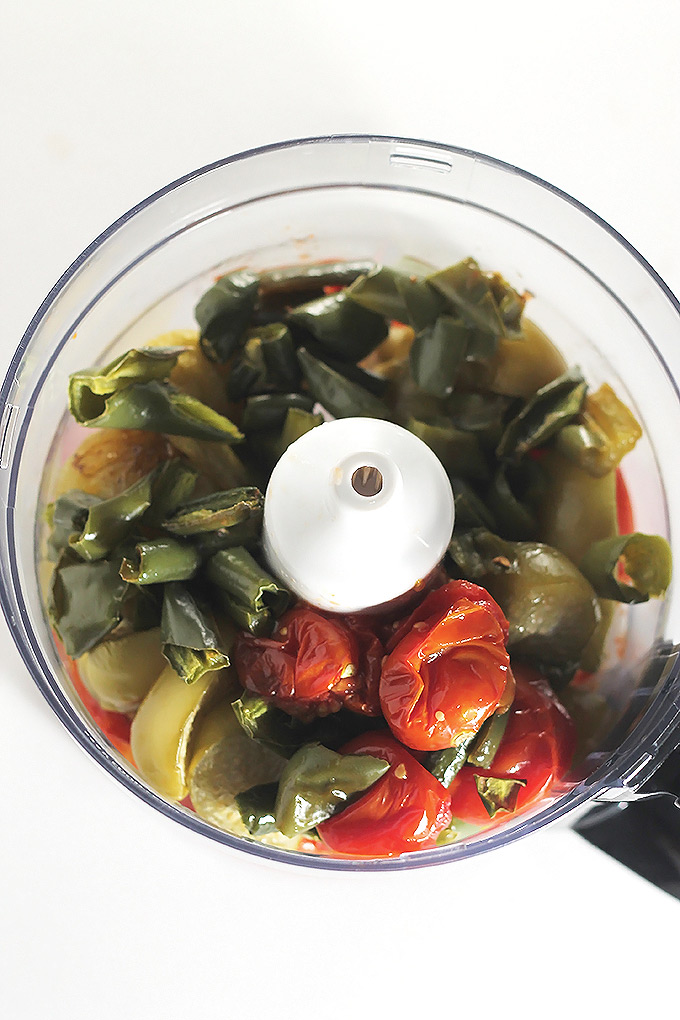 Eat!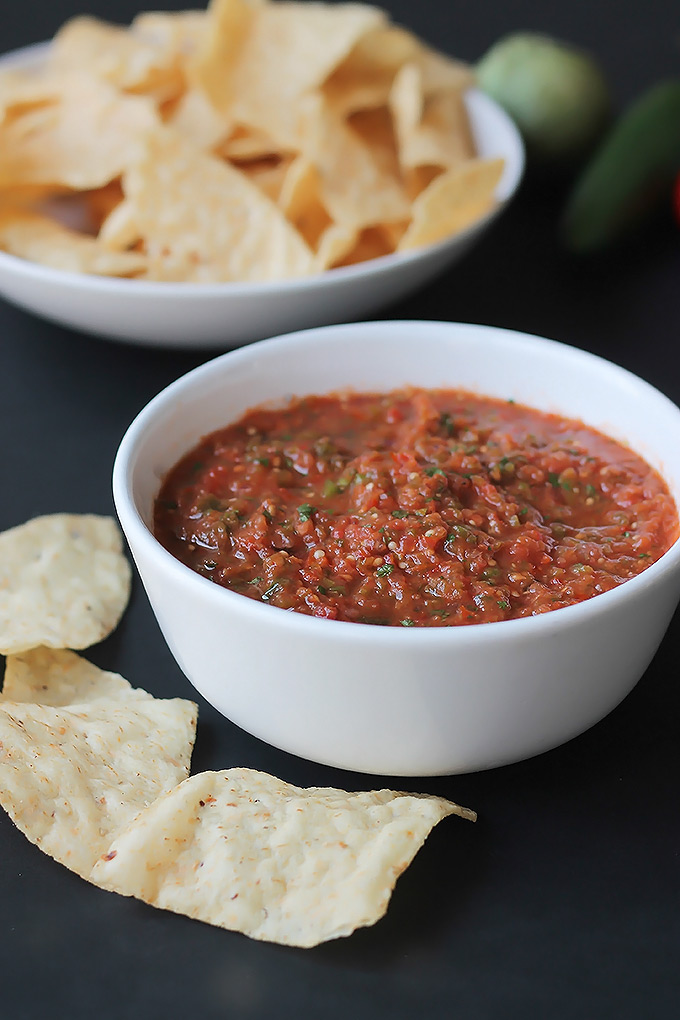 You may want to make several batches, it won't last long. Makes batches so you're never without or take along and add some Super to any Super Bowl Party!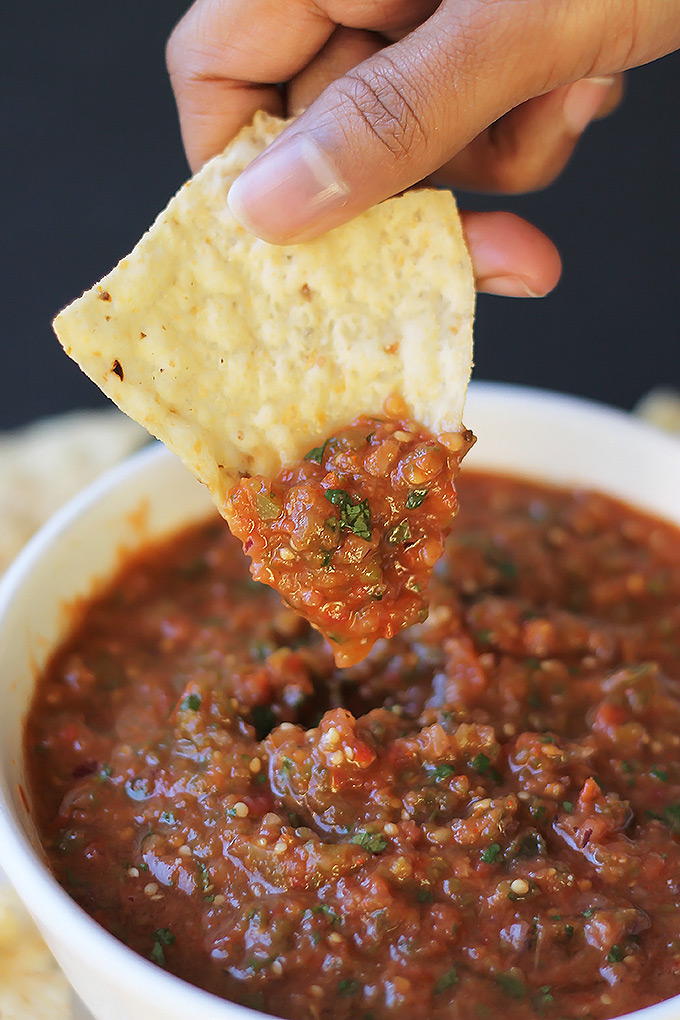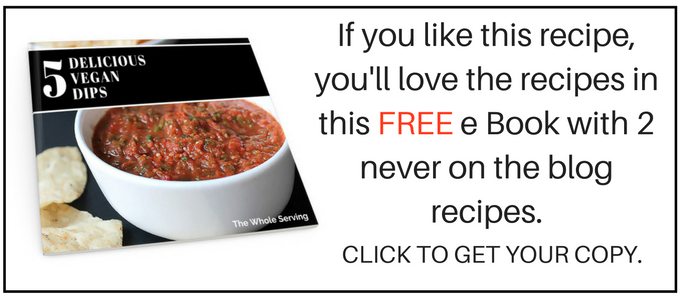 [tasty-recipe id="9642″]
If you make this recipe or a version of it, take a picture and share with me on Instagram, tag it #thewholeserving or leave a comment below. I'd love to see or hear about your version of this Roasted Tomatillo & Tomato Salsa.
.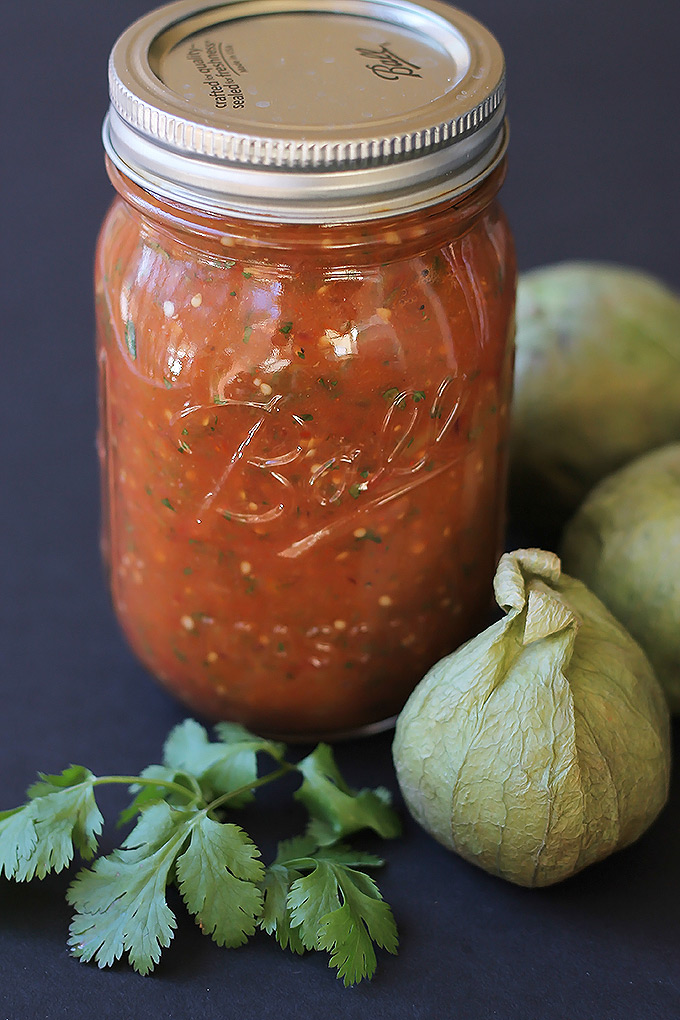 Shared with Life is Fantasmic