Easy and delicious, Raw Gluten-Free Tacos, made with walnuts and almonds, a great way to lighten things up for Spring.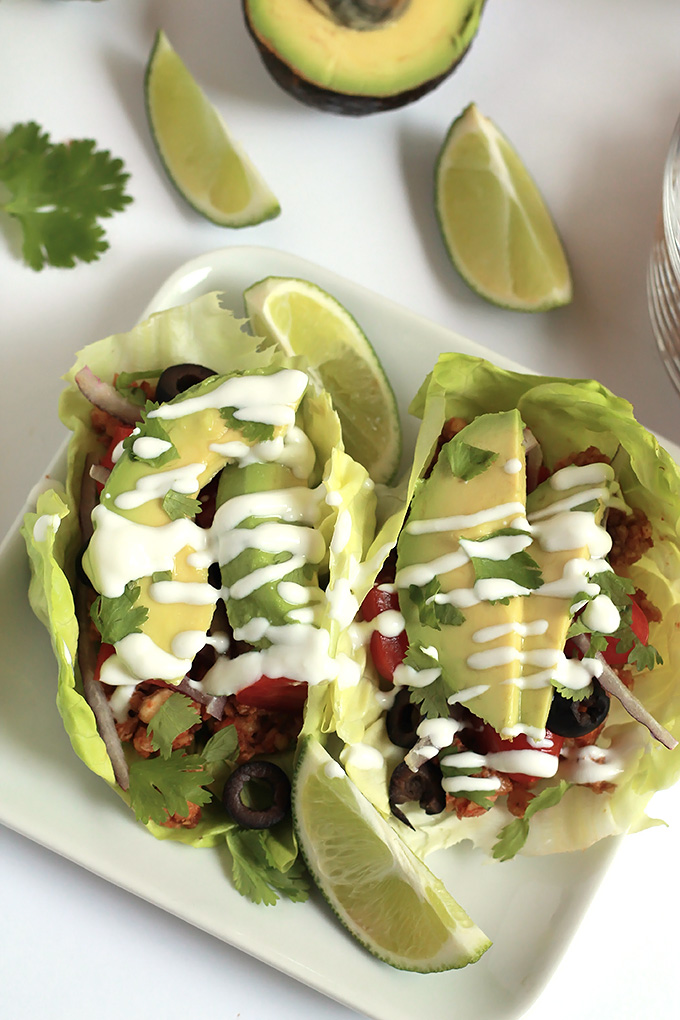 Living foods, raw food, life food, whatever you call it, it's a diet of primarily unheated or foods cooked to a temperature less then 104 or 115 degrees fahrenheit. There is some controversy as to what temperature foods can be heated and still remain raw.
When I eat raw I typically eat foods that do not require any heating and if it does require heating I use the lesser number and heat the foods in my dehydrator.
Why raw?  Well. raw uncooked  and unprocessed foods are filled with enzymes and those enzymes help to digest foods and aids in the metabolic reactions in our bodies.Without enzymes, there would be no cell division, energy production or brain activity. Raw foods are filled with vitamins, minerals, oxygen, fiber and other nutrients required by our bodies for optimal health.
For me eating raw is so much easier during the warmer months of the year. However, I generally start each day with a raw fruit and veggie smoothie after sipping my warm lemon and cayenne water.  I love salads and I love eating them even more in warmer weather.  In the next few weeks I'll be sharing some of my favorite raw dishes with you and I hope you enjoy them as much as I do. But I'm going to share more than just salads.
One of my favorites and first share is Raw Gluten-Free Tacos, made with raw almonds and walnuts, simply amazing and incredibly easy. Just process the nuts with the seasoning and add the veggies.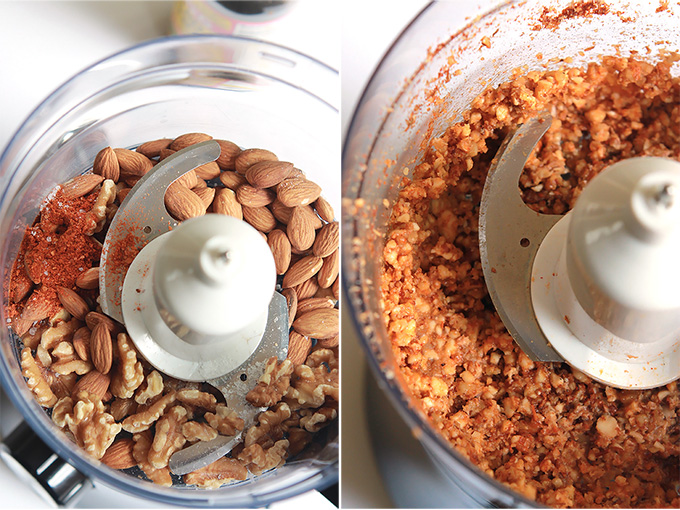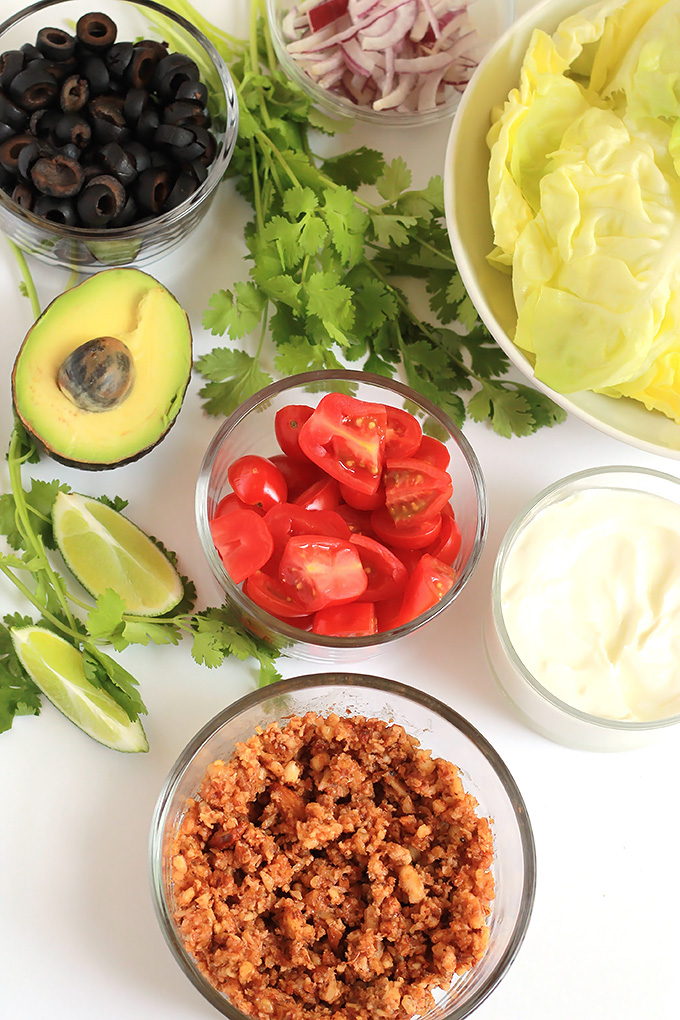 Several years ago I attempted  to go fully raw during a time when I was training for a half-marathon.  The fact is if you are an active person you have to eat to fuel your normal body function in addition to your extra activity. I watched a few You Tube videos of fully raw vegans and the amount of foods they were eating were so massive. I would be so full after only 1/3 of what they were eating and this resulted in me losing more weight than I wanted and hitting the wall when I was out on my long training runs because I wasn't getting enough calories for my activity level. So to get in more calories I ate lots of mini meals throughout the day and I switched to having one cooked meal.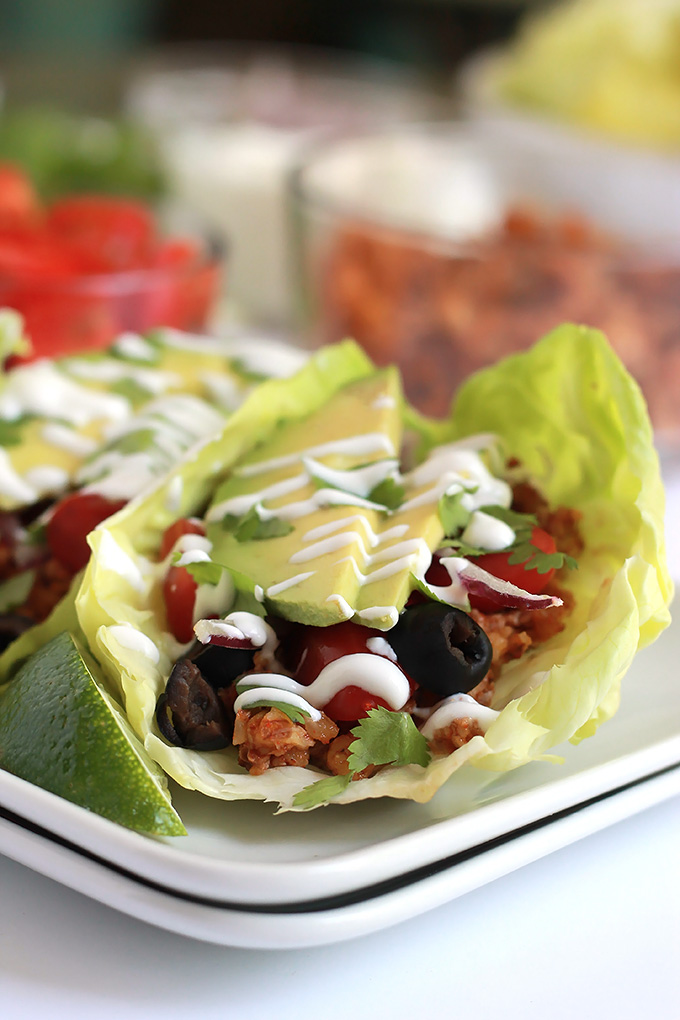 Some of the benefits of eating raw are losing weight, if that's what you want, having more energy, better digestion and for me clearer skin.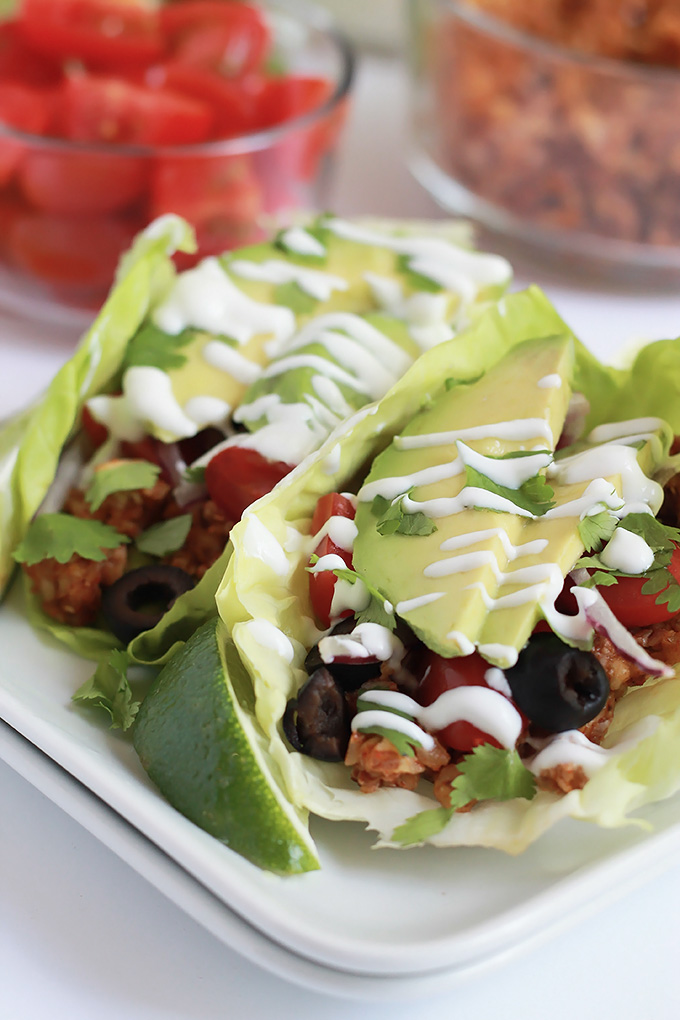 [tasty-recipe id="9744″]
If you make this recipe or a version of it, take a picture and share with me on Instagram, tag it #thewholeserving or leave a comment below. I'd love to see your version of Raw Gluten-Free Tacos.