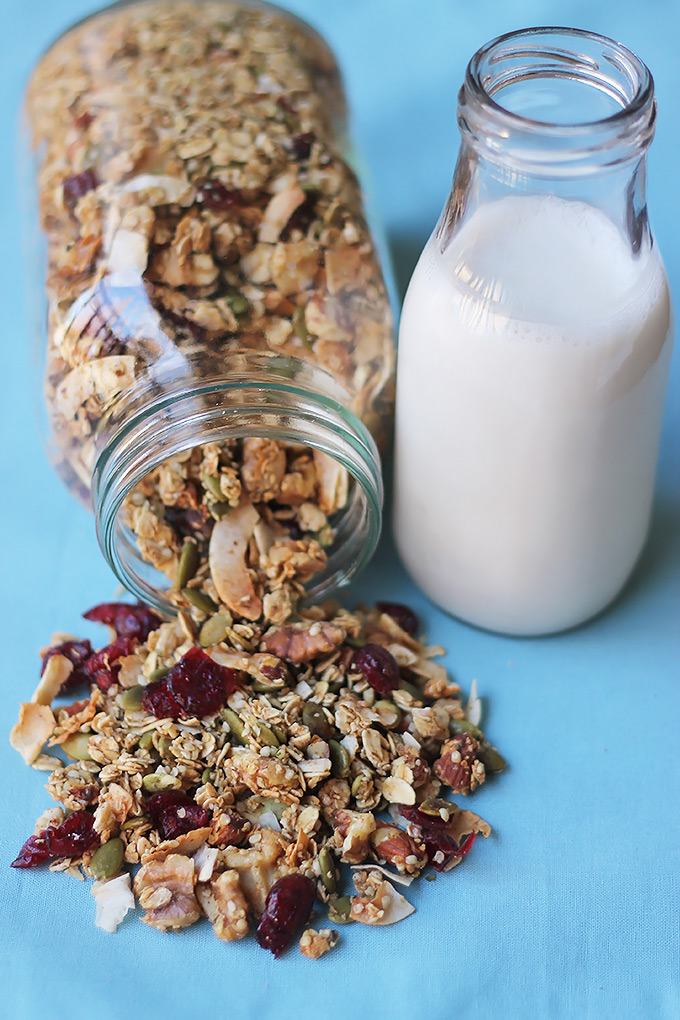 I'm not big on buying boxed cereal, especially since most of it turns into half eaten box of hard as rocks, stale mess that ends up in the trash.
This weekend, I finally put together a granola cereal that's been in my head for a while now, it's protein packed and refined sugar-free.
Oats, nuts, seeds and berries, mixed together for delicious goodness.
It's super simple and easy, just mix, roast and mix some more and you'll have one of the best granola cereals around.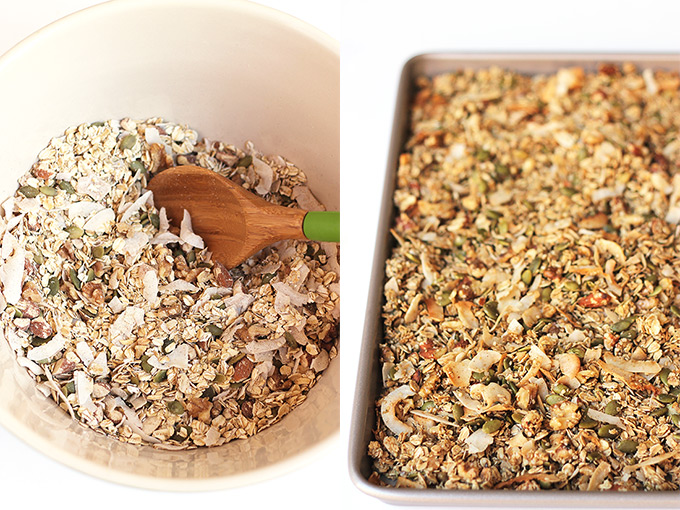 Who says it's only for breakfast, this was my dinner last night. The perfect no cook dinner after a long day. For those of you who don't know, I'm a Center Director of an Early Learning Center, by day, and last night a parent with car trouble made my long day even longer, can't leave until the last child leaves. On my 30 minute ride home all I could think of was diving into a bowl or two of this Cinnamon Spice Granola and a side of fruit.It waaas perfect!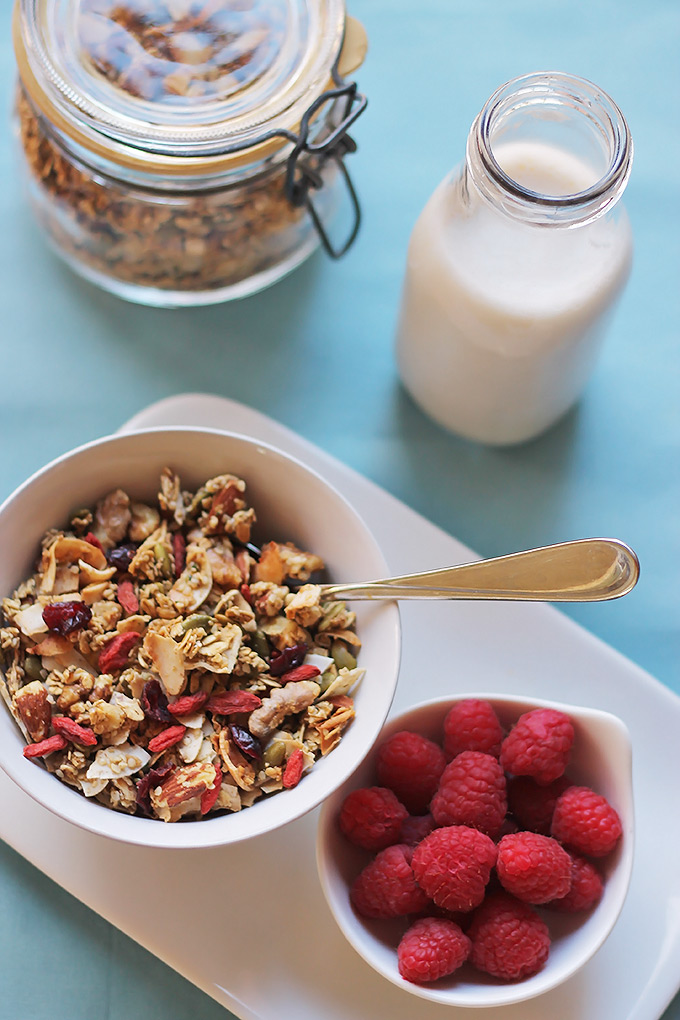 Oh so many ways to enjoy
served with milk of your choice, I use almond.
over yogurt or fruit
alone as a snack
over ice cream
with your favorite nut butter
after a good workout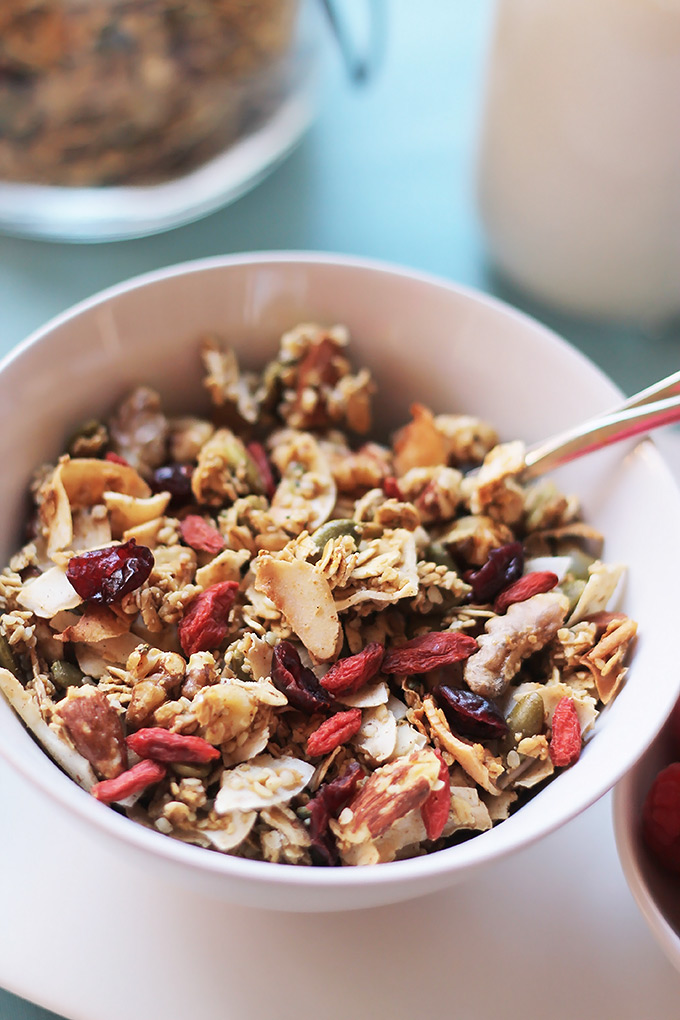 [tasty-recipe id="9634″]