Baked Black Bean Tacos with Red Chile Sauce, they're perfect for a quick, easy, pulled together weeknight dinner or a casual impromptu gathering with family and friends.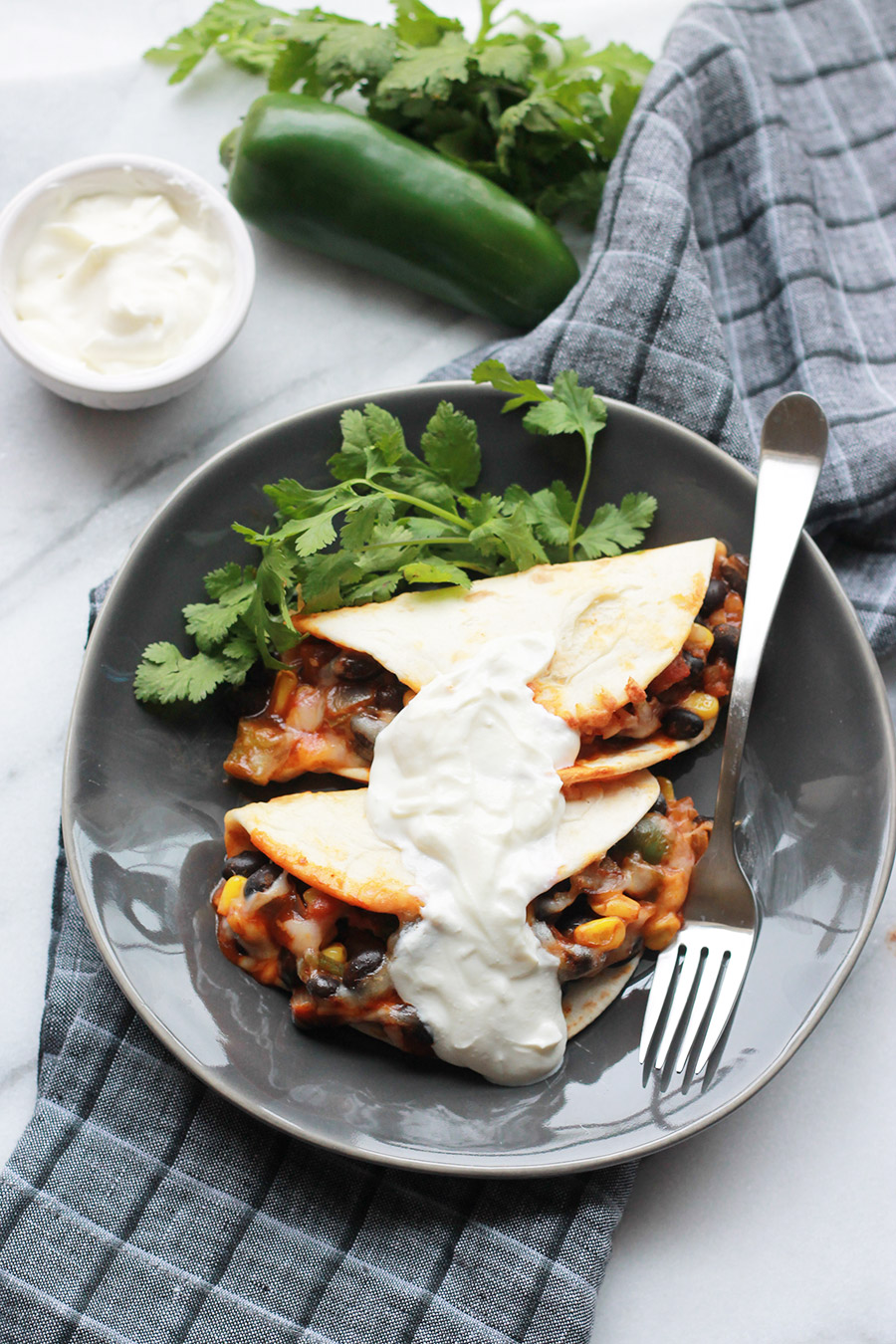 Tacos are wonderful!
They're easy to make and you can fill them with just about any ingredient you happen to have on hand.
I'm usually pretty good at planning what's for dinner, but then there are days when I'm so busy I haven't planned anything. That's when I shop my fridge and pantry.
This recipe is one pulled together from items I had in my fridge and pantry.
Onions, frozen corn, tomatoes, jalapeños, black beans and some Red Chile sauce I had prepared and frozen in the freezer. You can get that recipe here.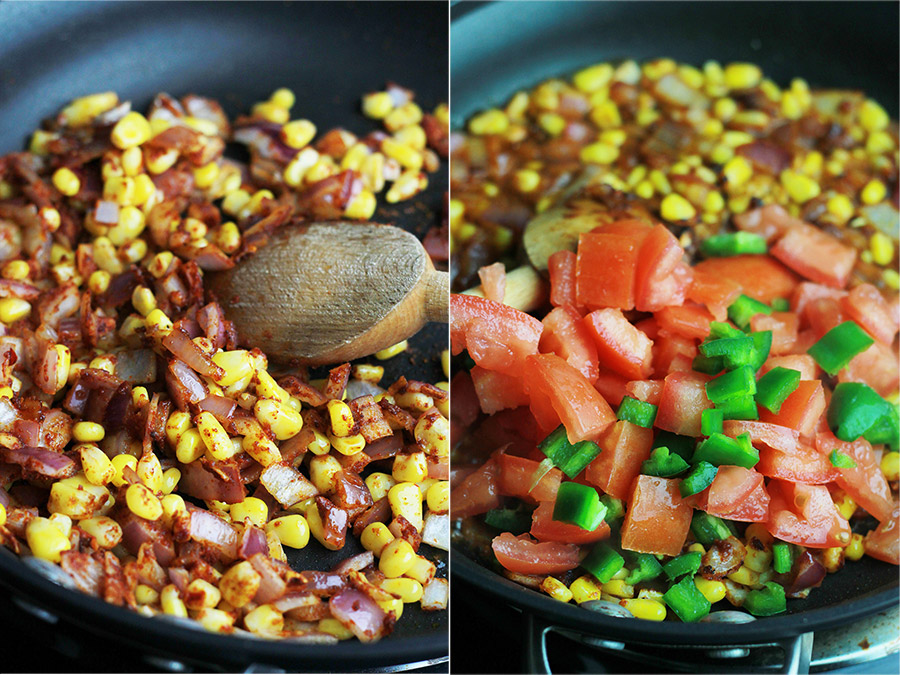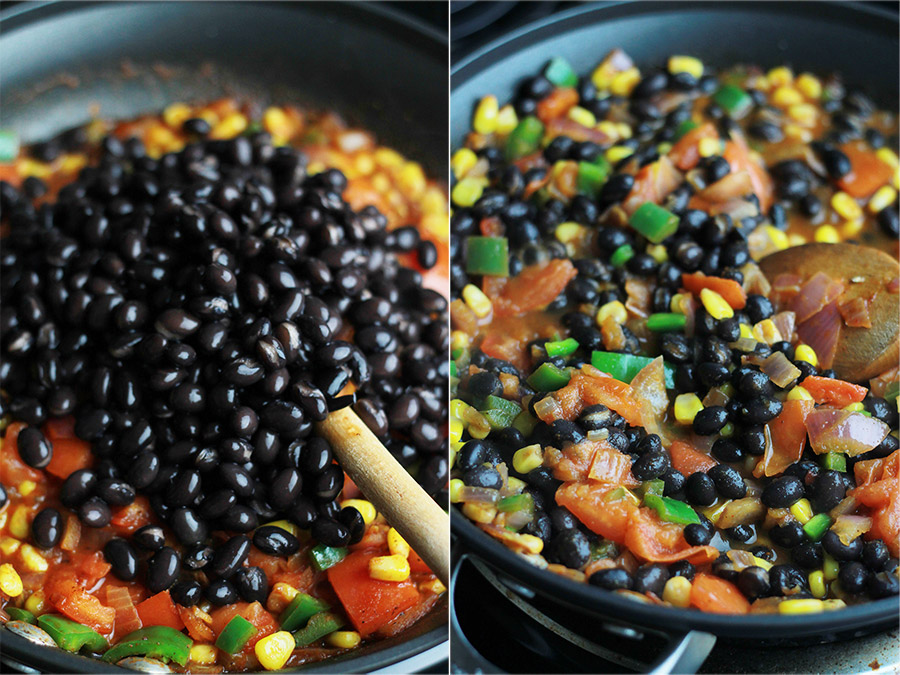 Everything is sautéed in a skillet, stuffed in tortillas, topped with sauce and cheese, then baked in the oven long enough to melt the cheese. Remove from oven and dinner is ready. Add a salad and you're good to go.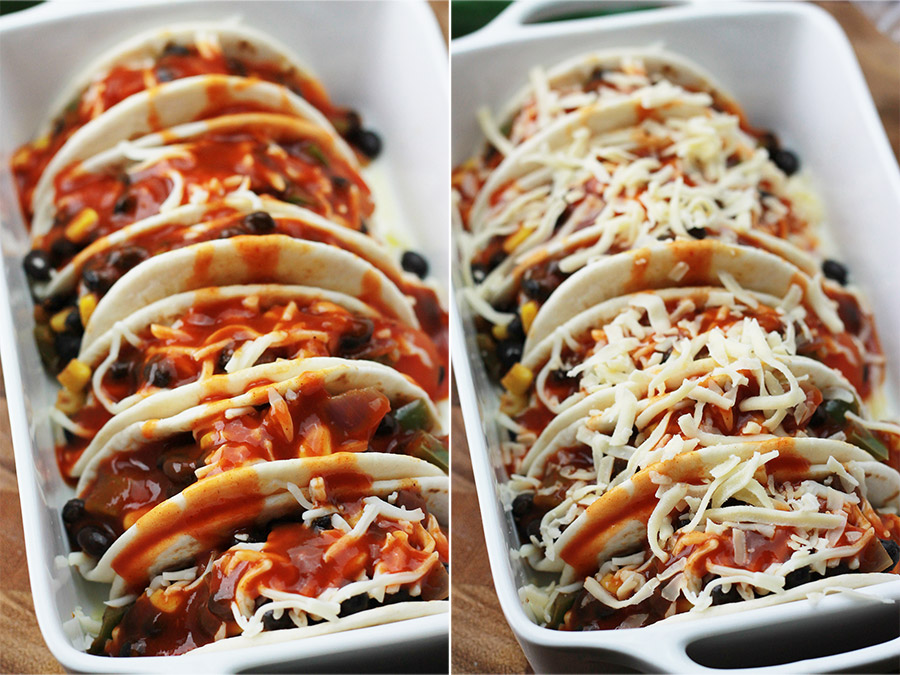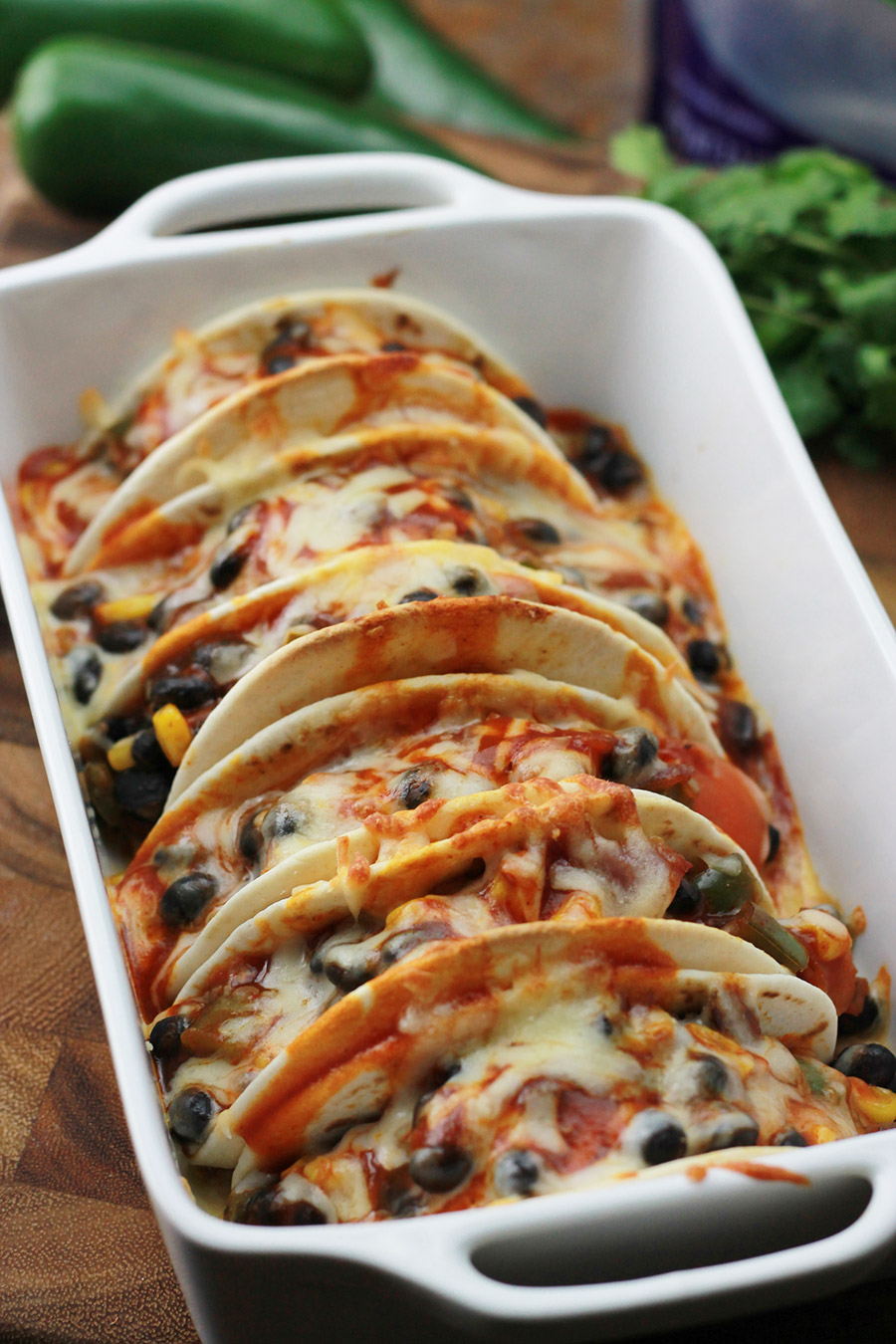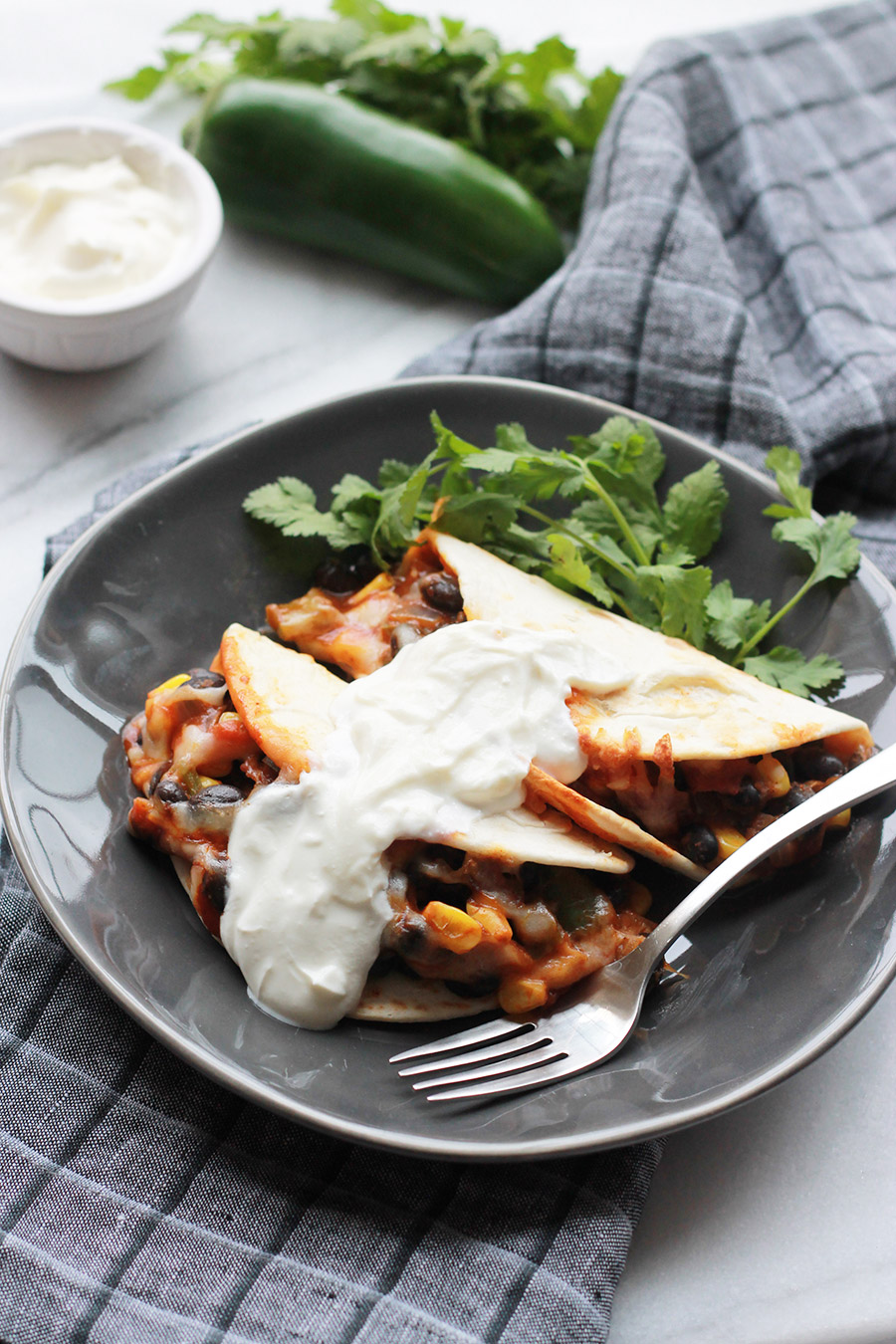 [tasty-recipe id="9107″]