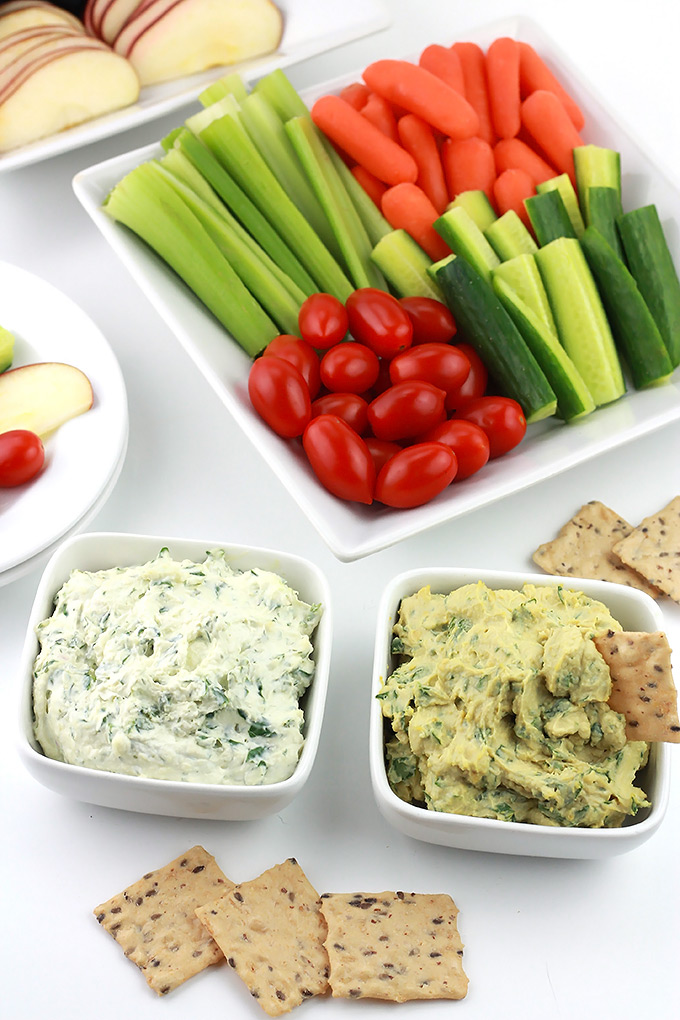 Sometimes making a complete meal is just to exhausting and all I want to do is just eat.
So lately I buy and prep –  simply wash, chop and package my fresh fruits and veggies, so when I'm ready, it's ready. Having the healthier options prepped makes it so much easier to stay on track.
I've also added a new cracker to my snack list, Blue Diamond Artisan Nut Thins, they are so addicting.  These wheat and gluten-free crackers come in sesame seeds, multi-seeds, asiago cheese, chia seeds and flax seeds, they go well with almost everything, especially Spinach Garlic & Herb spread. They also have 400mg of ALA omega-3 and 21 grams of whole grain.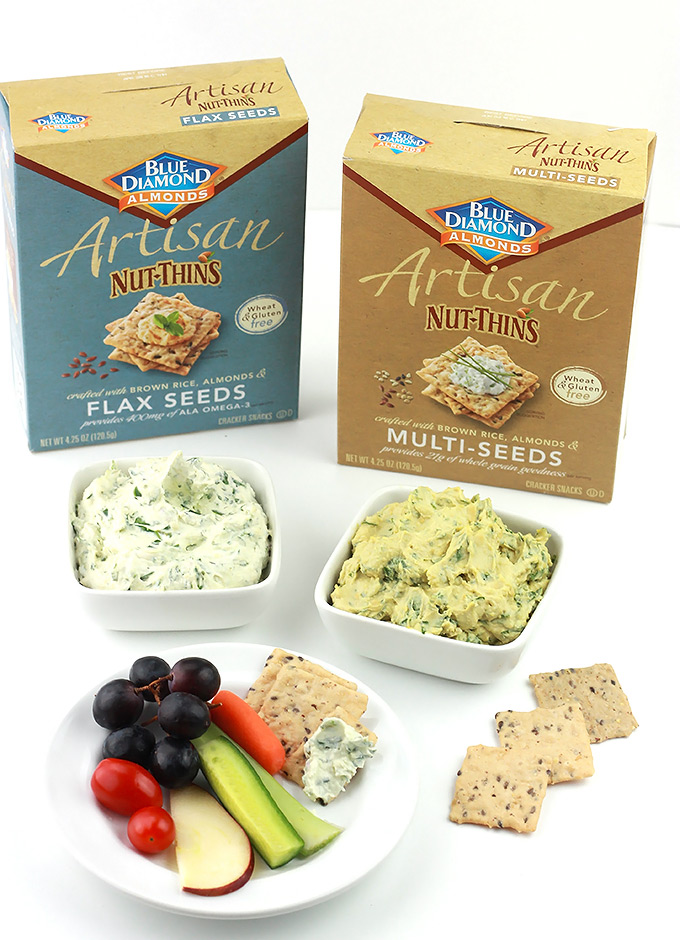 The vegetarian version of this spread is made with Parmesan.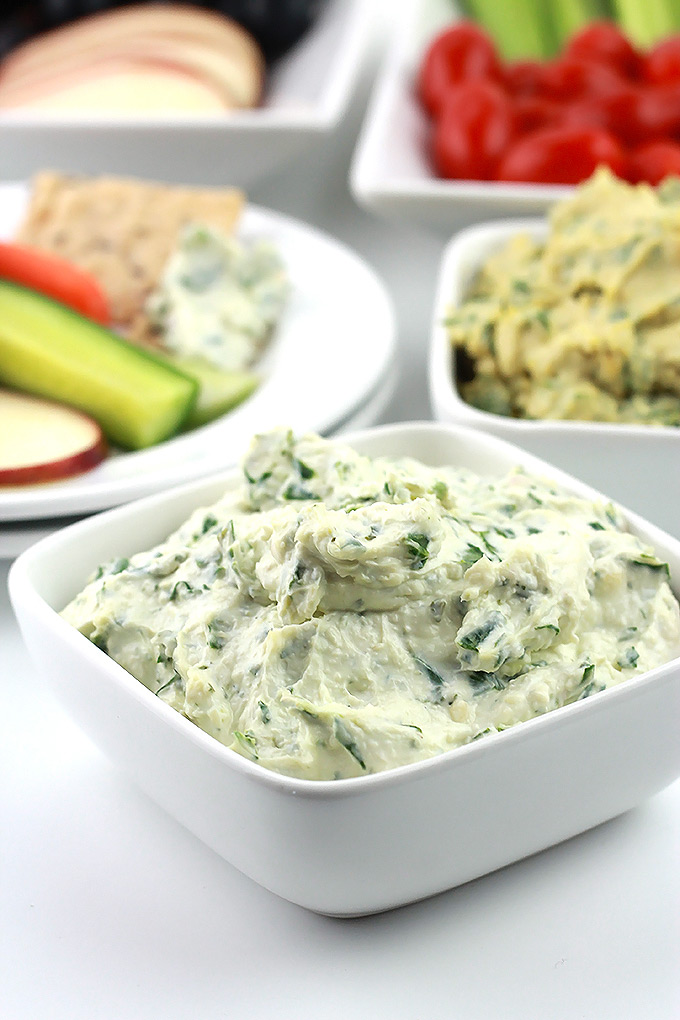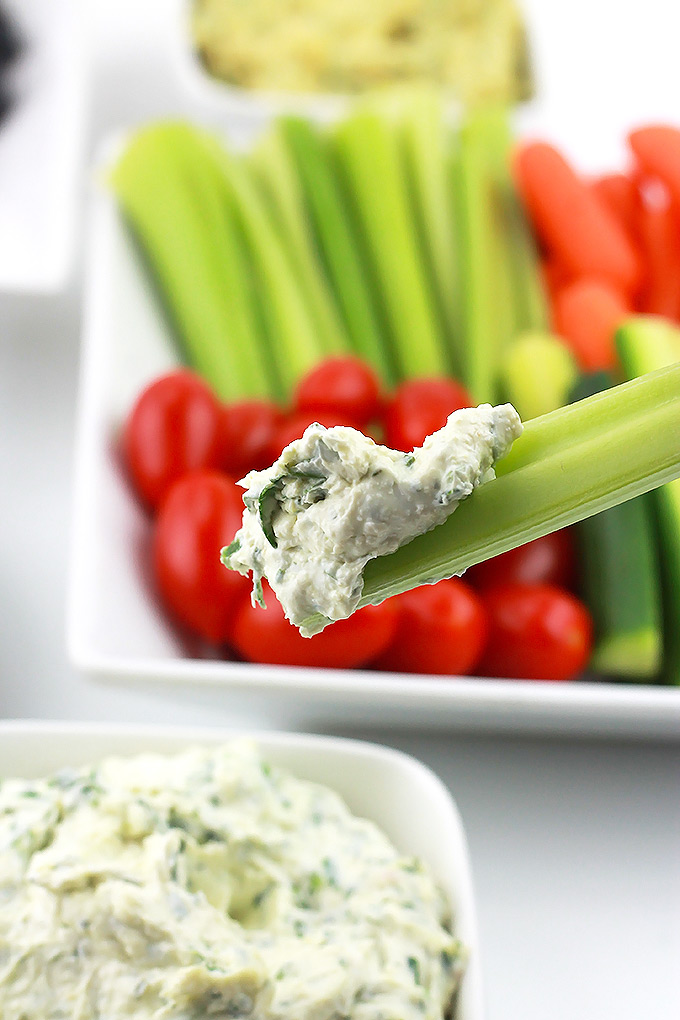 The vegan version has a bold nutty flavor, compliments of nutritional yeast. I added in spinach to bump up the nutritional value, but you can easily switch it for kale, chard or a mix of all three.
These spreads will satisfy the vegetarians, vegans and those in between. It's a must add to your snack list, also makes a great spread for sandwiches and wraps.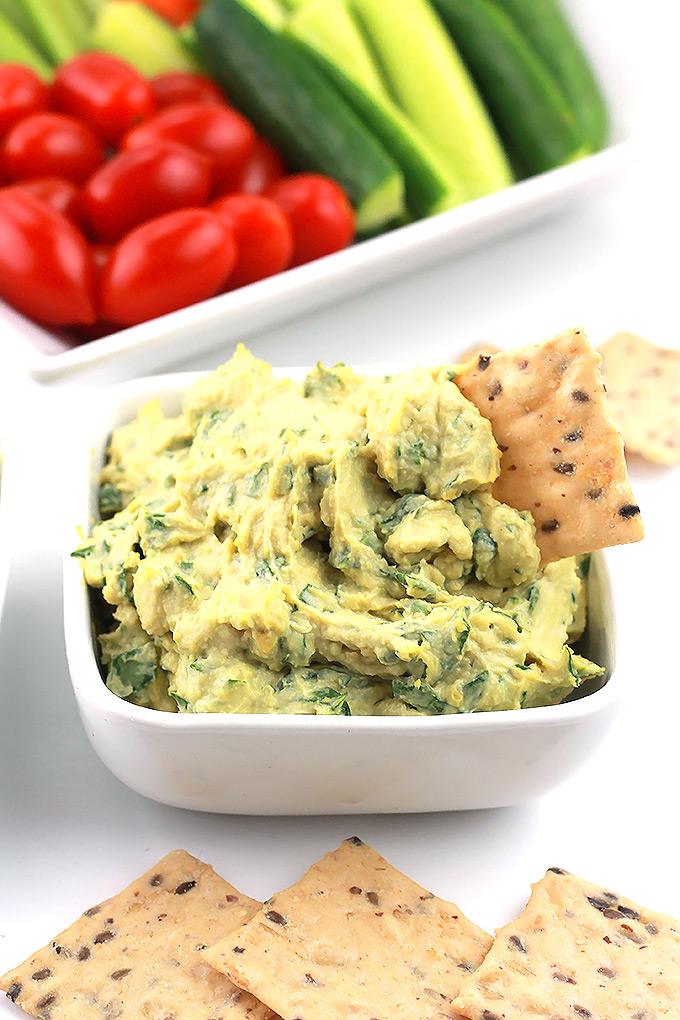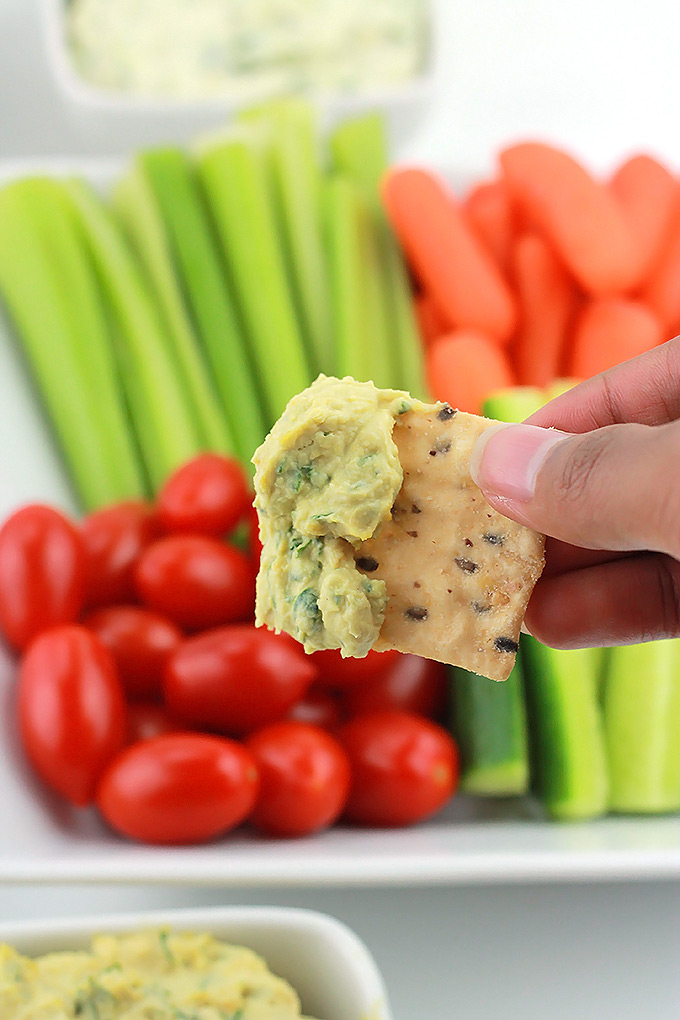 [tasty-recipe id="9676″]
[tasty-recipe id="9686″]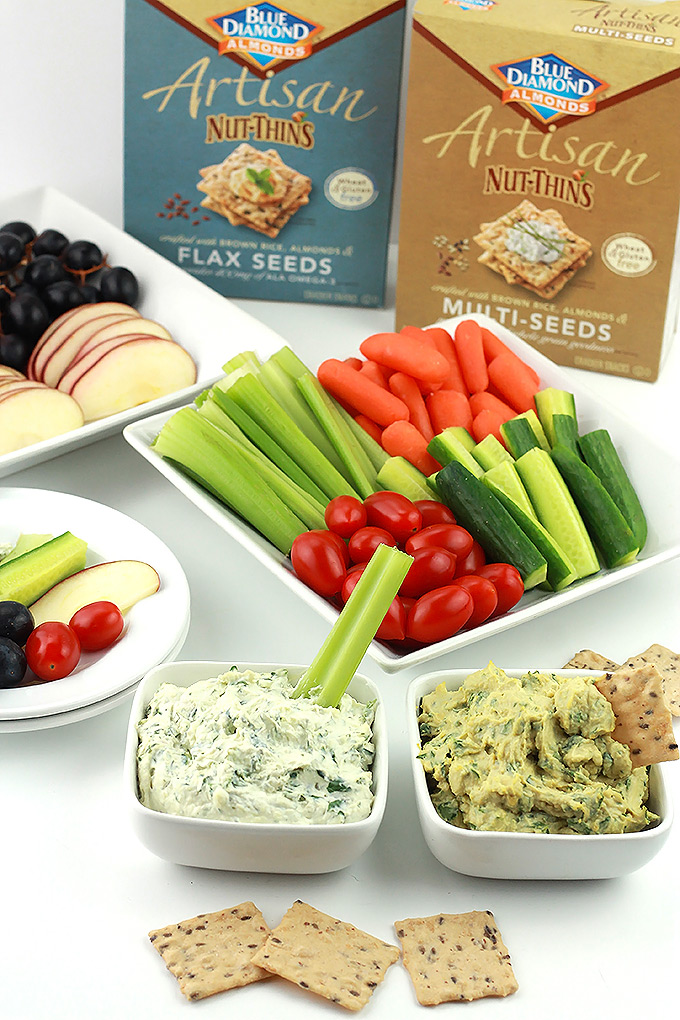 If you make these dips or try these crackers please let me know what you think, I'd like to know.
This post was sponsored by Blue Diamond Nut Thins.
Shared with: Lou Lou Girls-Fabulous Party