This Moroccan Inspired Chickpea Tartine with Spinach and Chard is a simple easy and delicious meal. Crisp garlic toast topped with sautéed greens and chickpeas seasoned with a Moroccan inspired spice blend.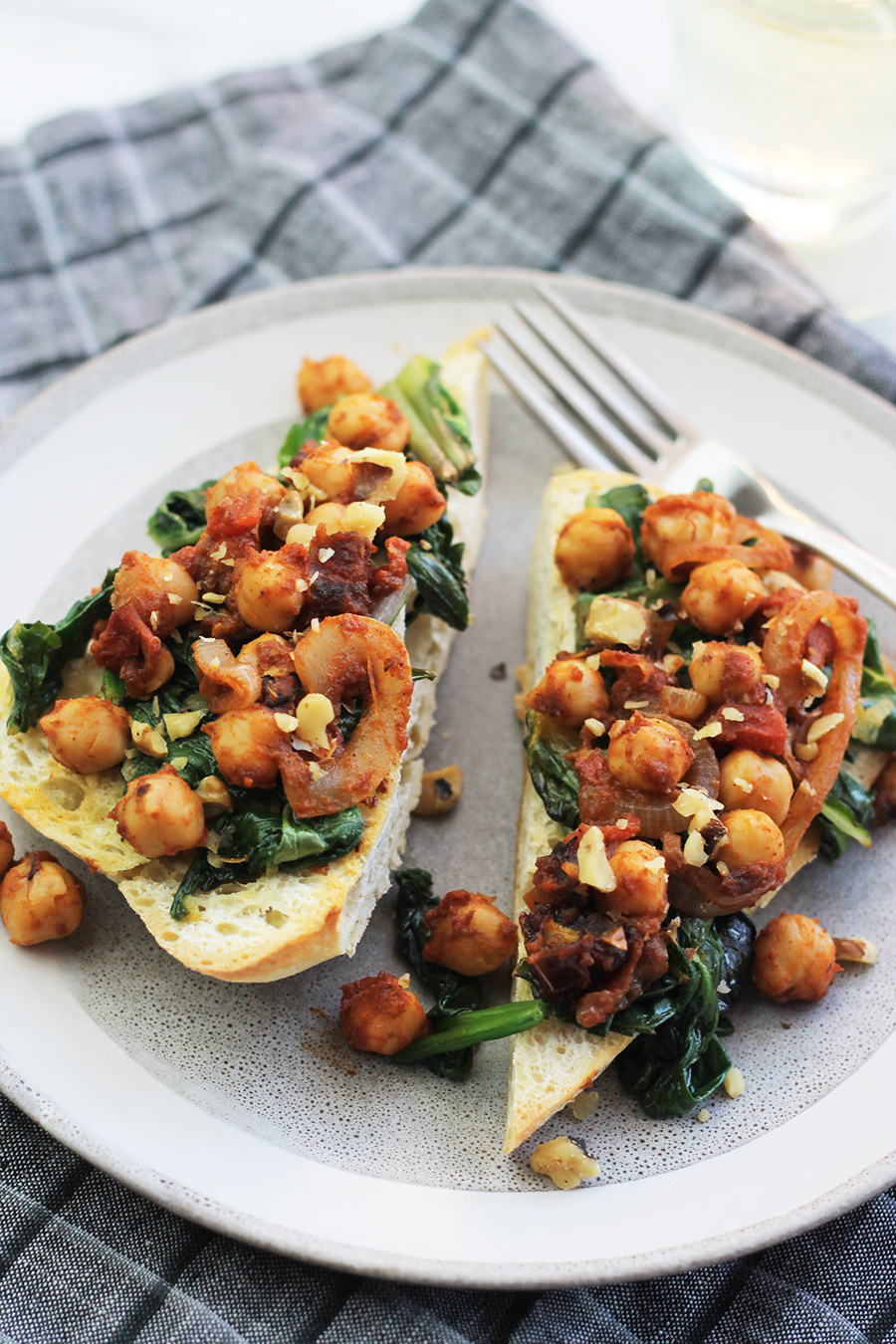 If you were to look through my pantry you are sure to find several cans of chickpeas or dried chickpeas. They come in handy when I'm in need of a quick meal or snack. When I'm in the mood for a slow cooked meal, I prepare dried chickpeas in my instant pot to use in soups or stews. It's amazing how many ways chickpeas can be used to create delicious and relatively healthy meals.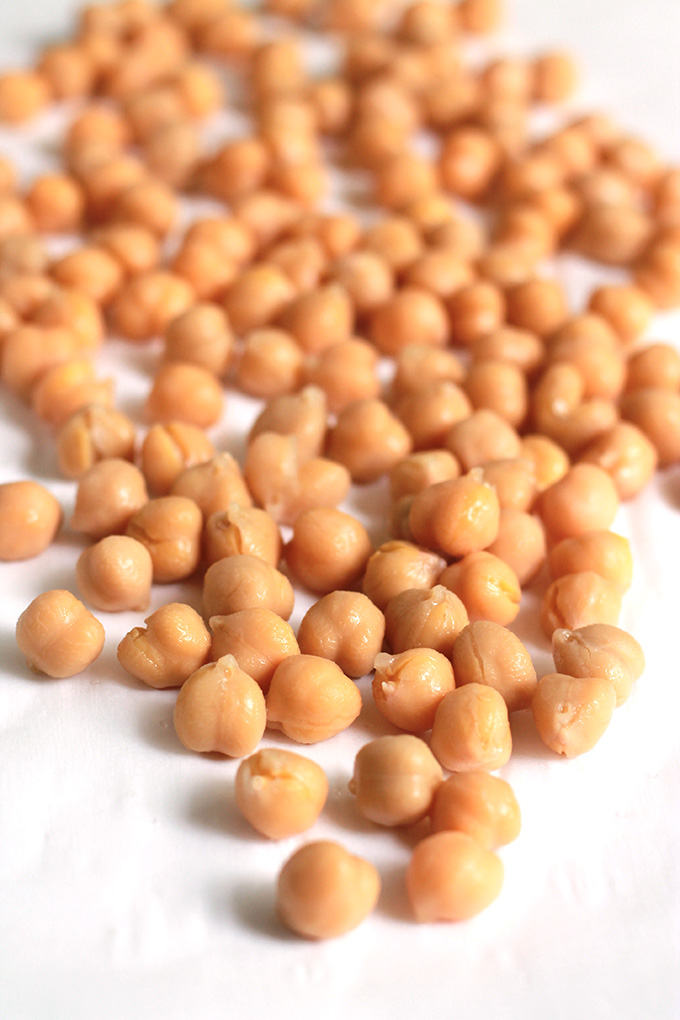 Some facts about chickpeas
Chickpeas are also known as garbanzo beans.

They're a good source of protein and fiber.

Chickpeas are gluten-free

Chickpeas are high in potassium

There are 269 calories, 4.25 grams fat, 44.97 carbs, and 14.53 grams of protein in 1 cup of cooked chickpeas
Lately, we've been roasting chickpeas to have on hand for a quick snack or to throw on a salad for some added protein.  This recipe uses chickpeas as a tartine topper.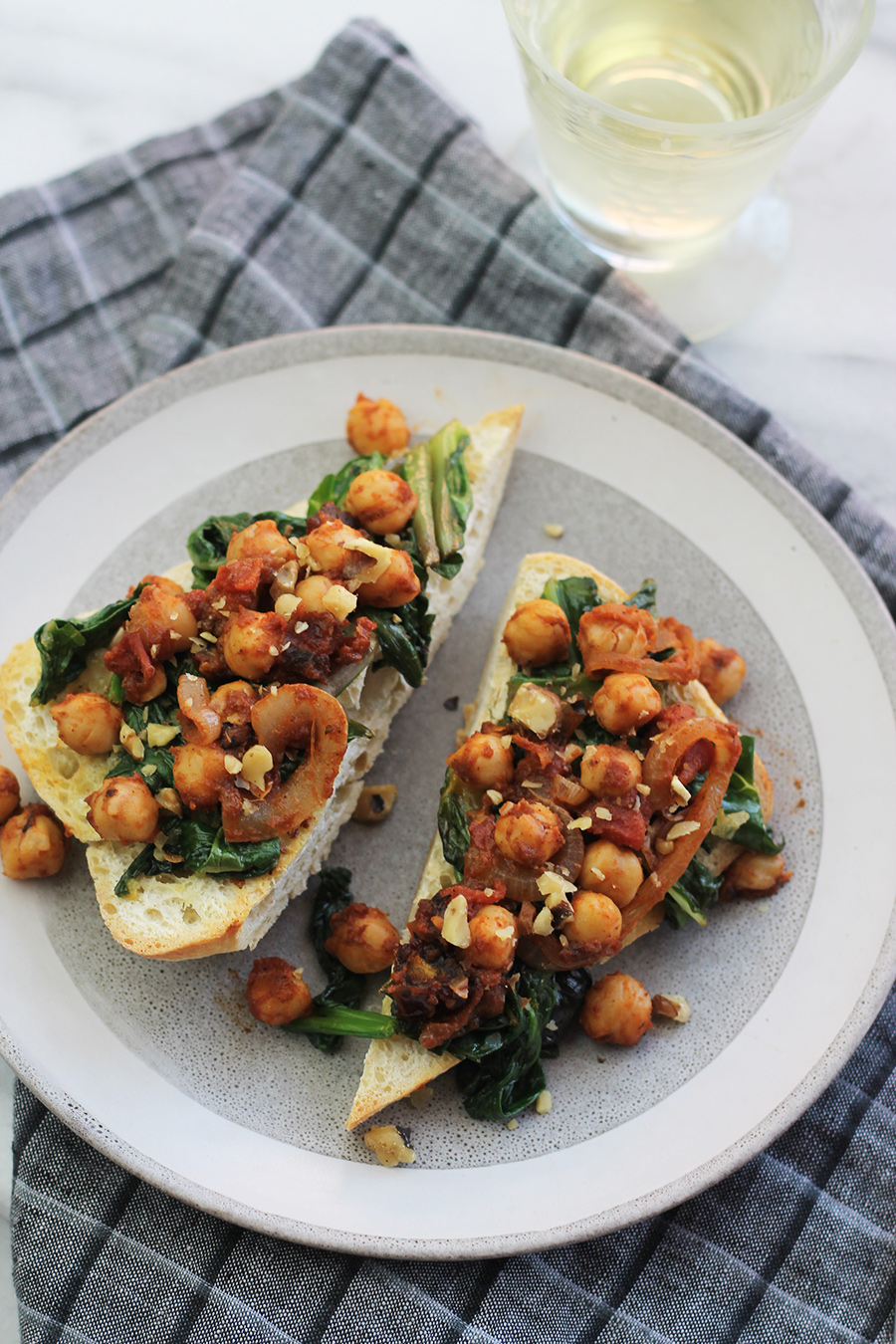 What is a Tartine?
French in origin and pronounced tärˈtēn.
A slice of bread with sweet or savory spreadable toppings, such as jams, honey, creams and sauces. Basically a fancy name for open-faced sandwich.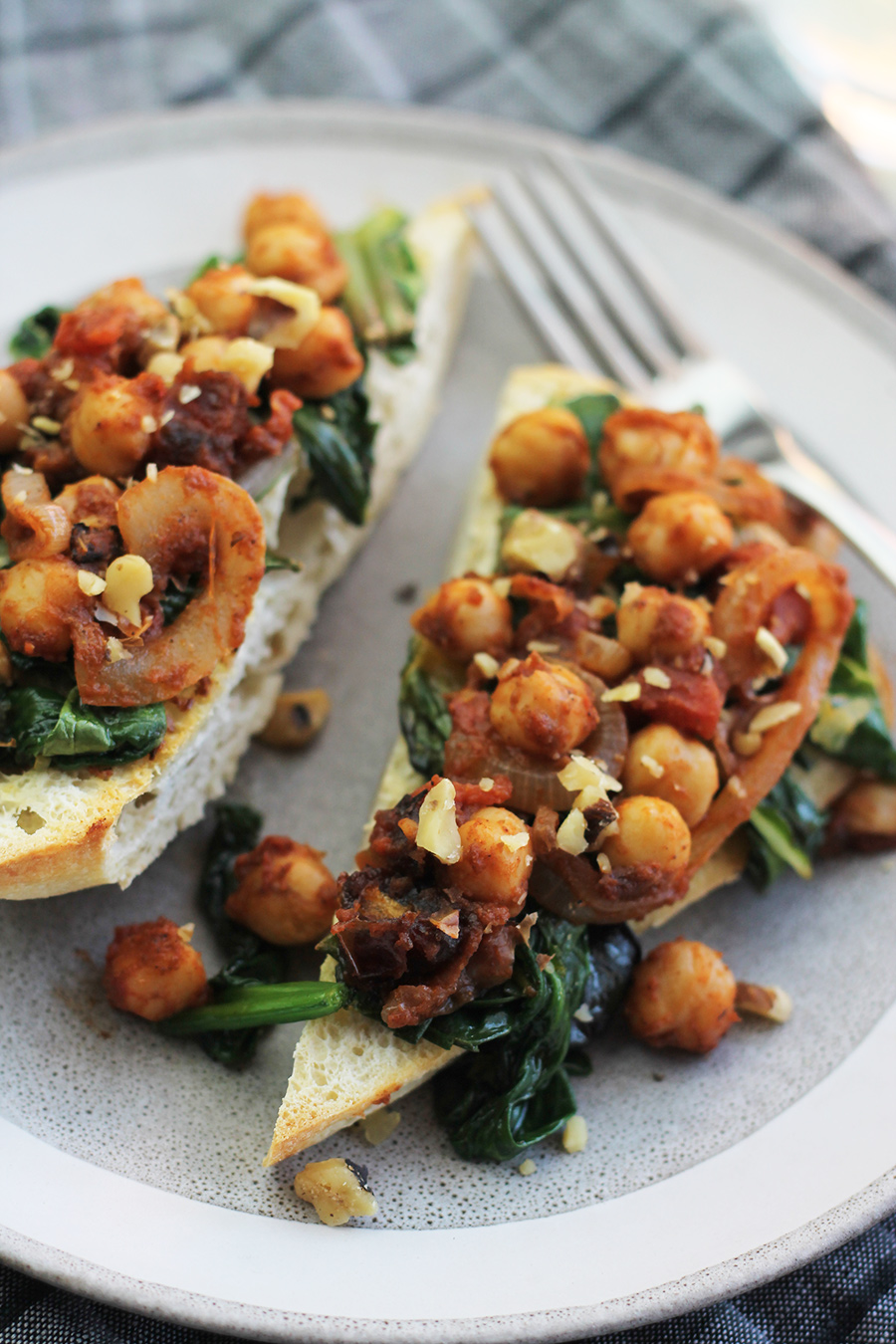 This recipe is a variation of a true Tartine because the toppings aren't super spreadable. However, if you want you can blend the chickpea topping into a spread. I kept it unblended for a heartier taste.
This recipe comes together fast! The greens are sauteed and set aside and kept warm. The same pan is used to prepare the chickpeas, makes for an easy clean-up.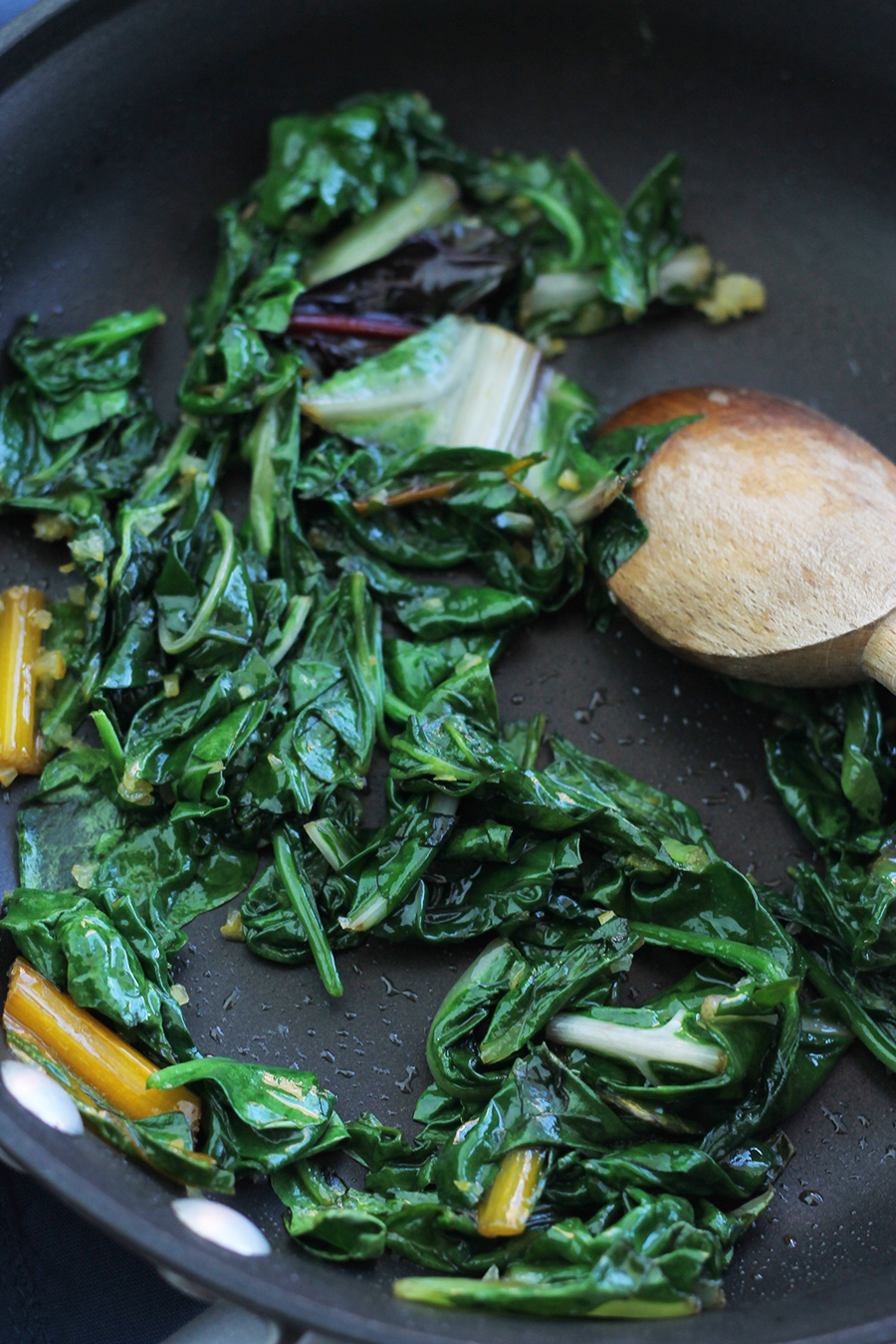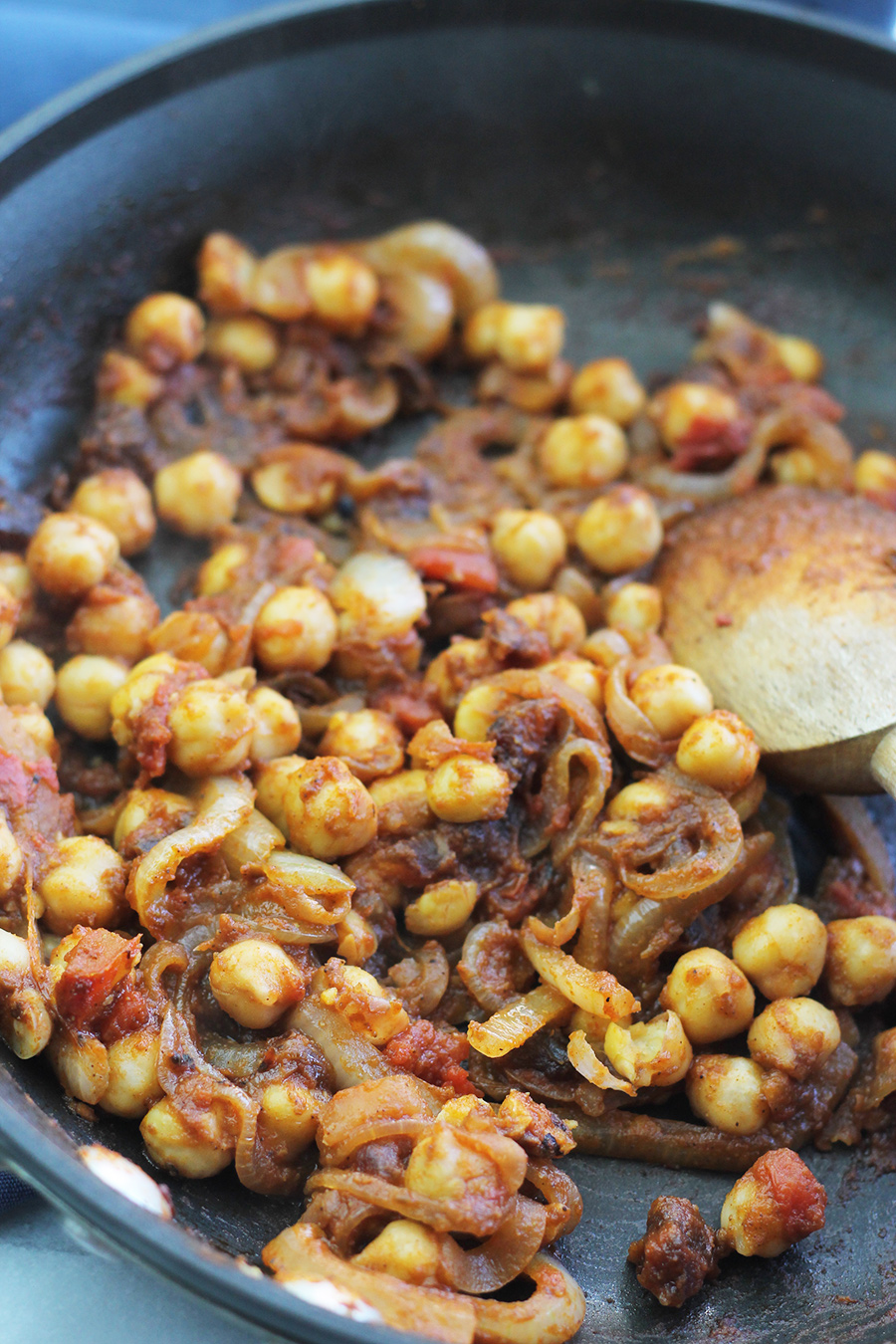 Moroccan Inspired Chickpea Tartine with Spinach and Chard Recip
[tasty-recipe id="9273″]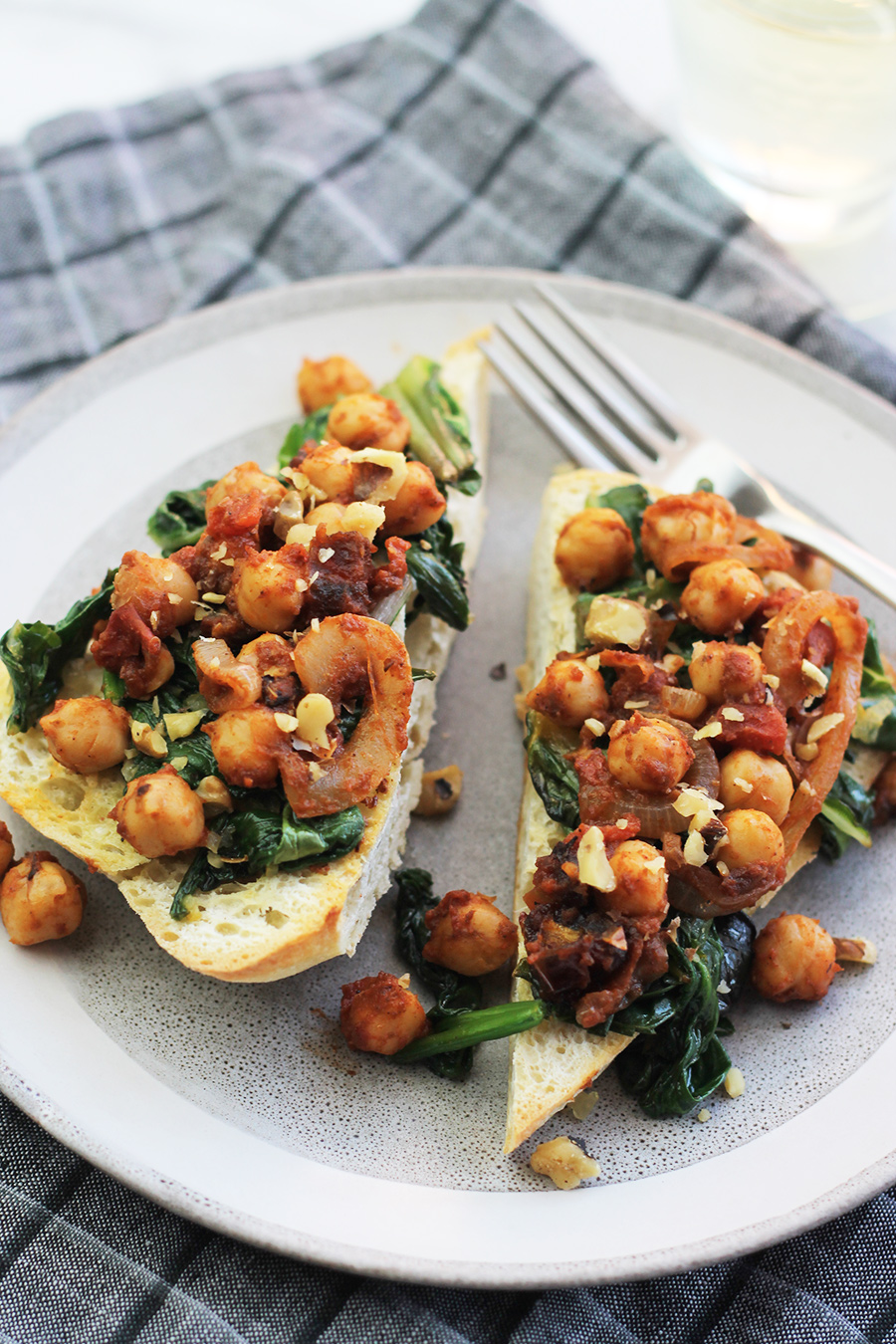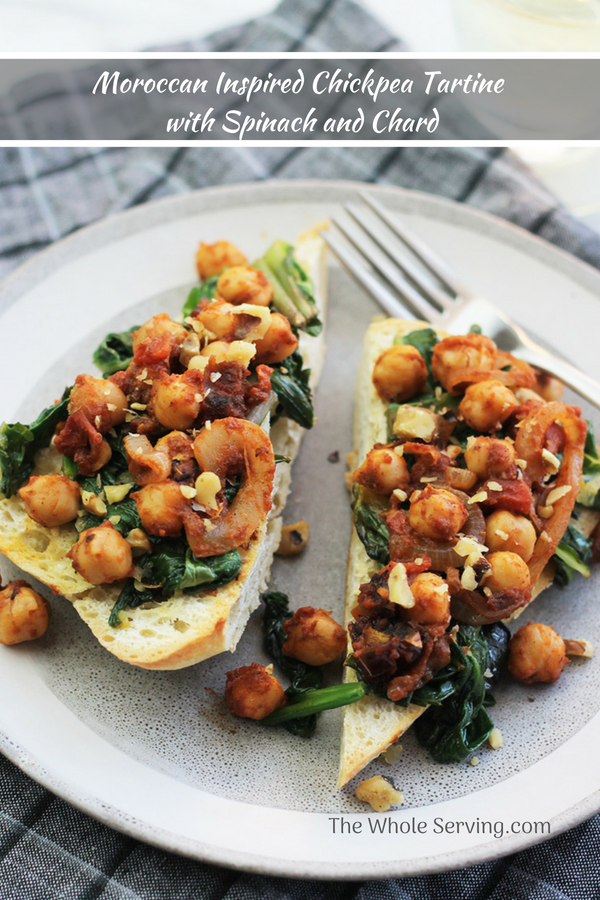 Shop This Post