Crisp, creamy, delicious powerhouse salad, this
Kale Corn Relish Salad
is perfect for lunch or dinner.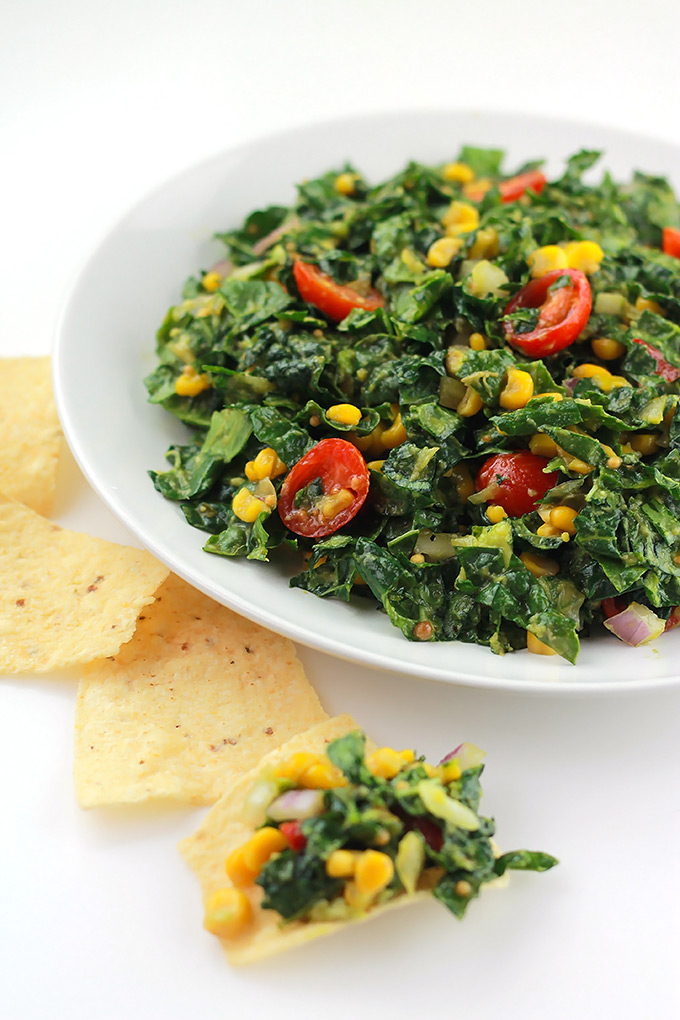 Powerhouse veggie, Star of the party!
This salad served as a dip and was the star of the party.  I am lover of all things kale, I start everyday with a green smoothie that always includes kale, but not everyone loves kale as much as I do, so I wasn't sure if this dish would be a hit. My thought was if it wasn't there would be more for me. Turns out everyone loved it, even the children, oh how I love it when the little ones eat their veggies and love them.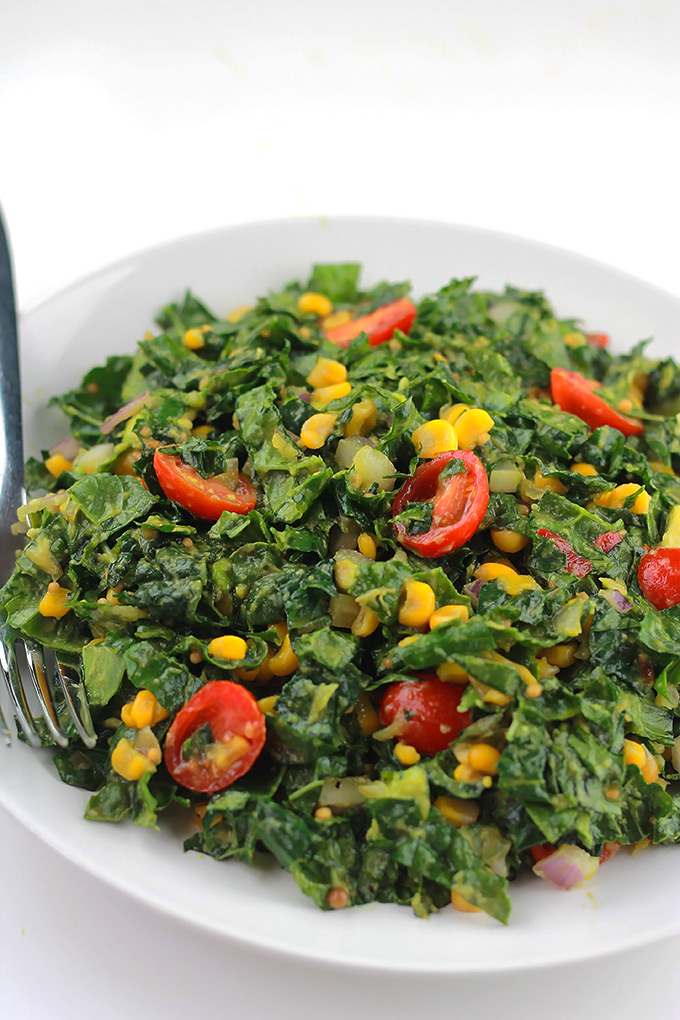 A very important step in making this salad is massaging the avocado into the kale to help soften the leaves. If you have little ones this is a step where they can help. Don't forget to clean those hands first.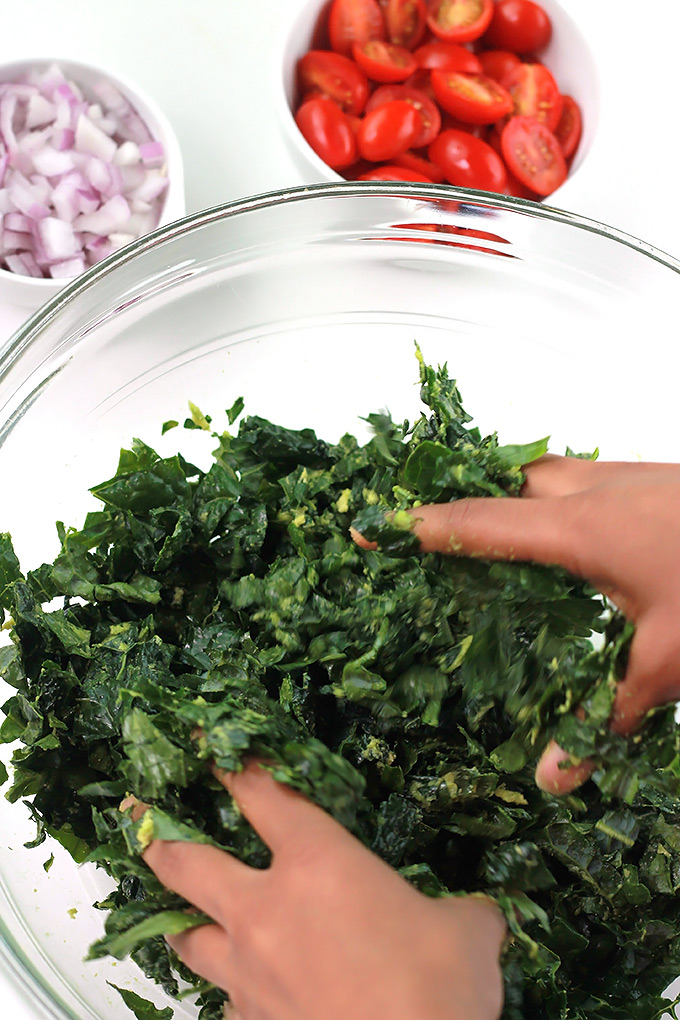 Add in the remainder ingredients, mix and you have yourself a most wonderful, tasty power packed Kale salad.
Kale has protein and fiber and is high in beta carotene, vitamin k, c, lutein, zeaxanthin and calcium. Kale like broccoli contains sulforaphane, especially when chopped or minced and sulforaphane is a chemical with strong anti-cancer properties.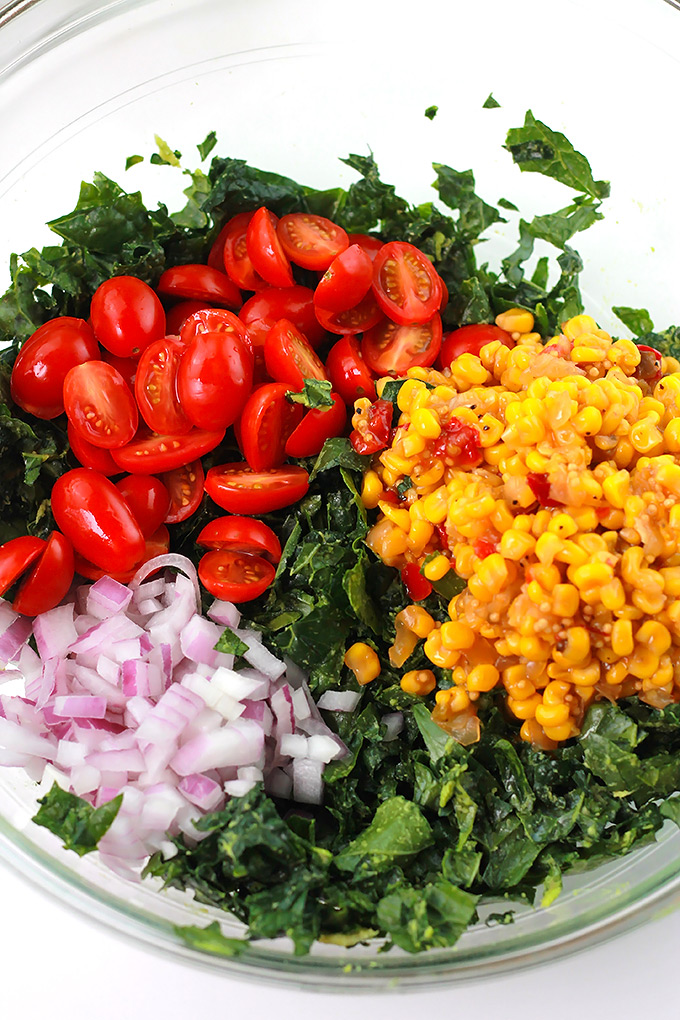 Warning, once you start to eat this goodness, it will be very hard to stop. Even those that say they don't like Kale, loved it. I think I may have to make it again very soon.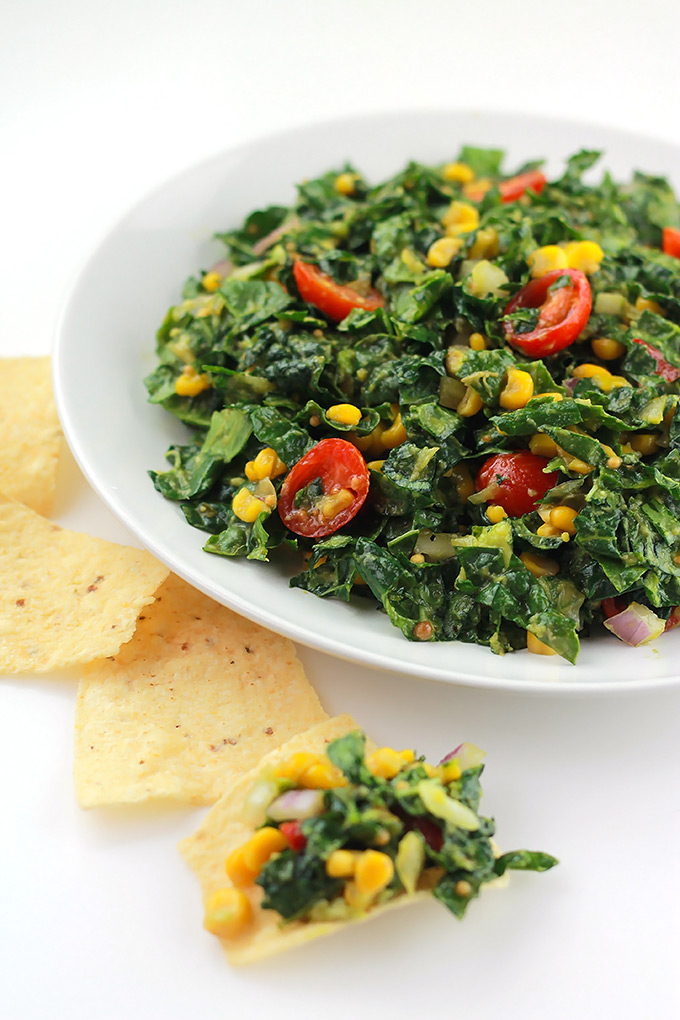 [tasty-recipe id="9678″]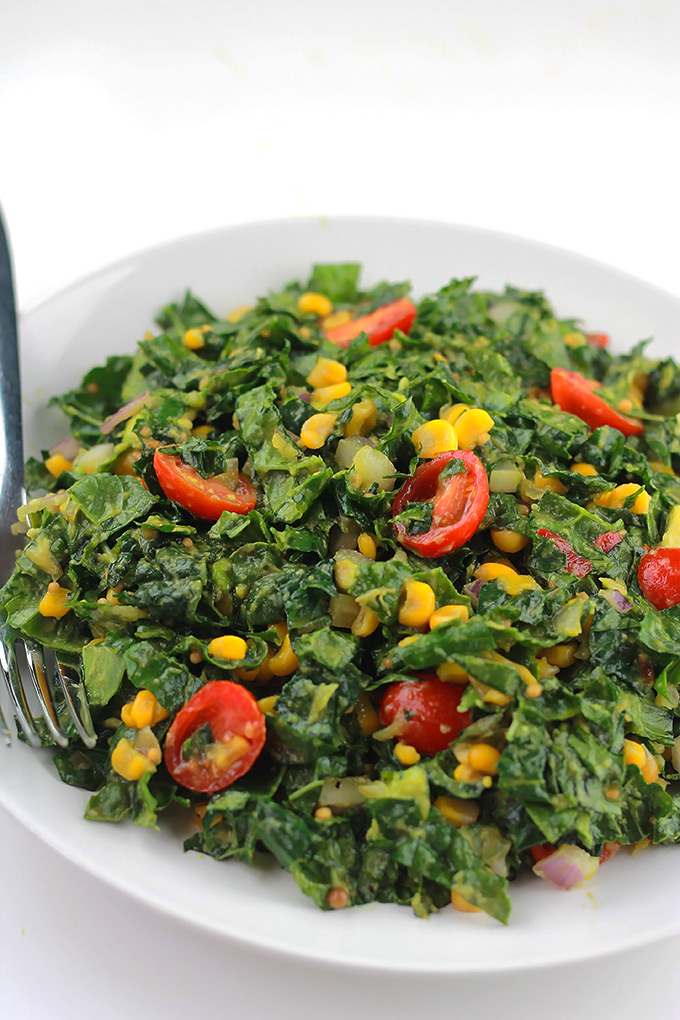 This post was originally published on June 1, 2014