Fire-Roasted Corn Pico Style Salsa – Sweet fire-roasted corn, plump juicy grape tomatoes, red onions, jalapeños, with a fresh squeeze of lime.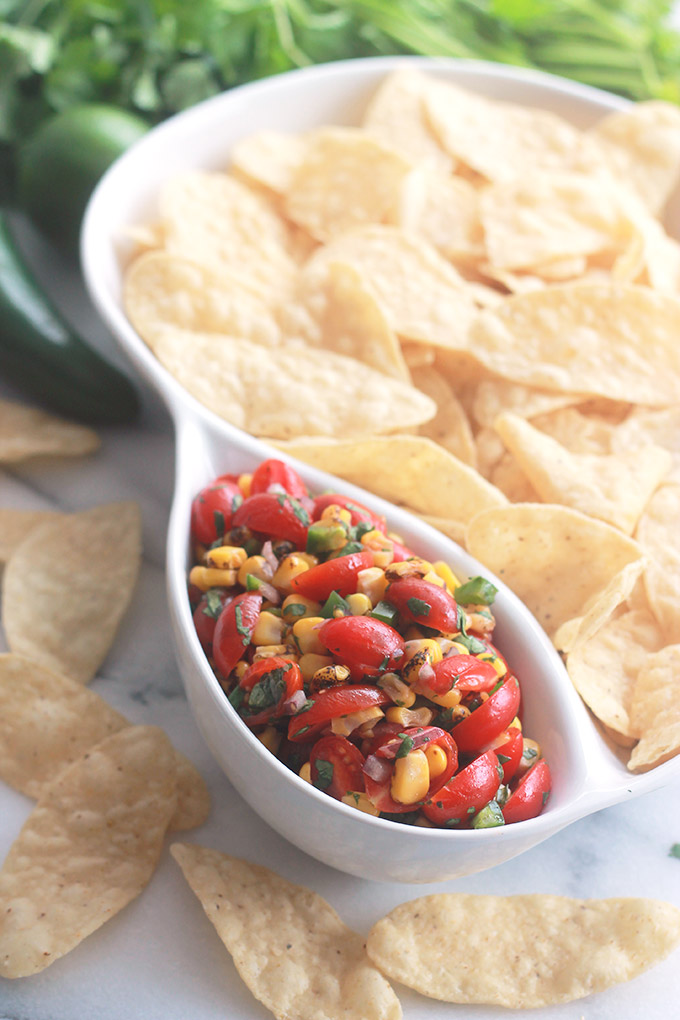 Growing up my father planted corn in our backyard vegetable garden. As a child shucking corn was a chore I would get excited about, I called it pulling silky hair from the corn. A necessary chore for enjoying sweet juicy corn.  
I remember eating corn on the cob with juice running down my arms, but another favorite was having it charred and sauteed. My mom would always do this in a cast iron skillet. What a delicious memory.
Lucky for me, I found this bag of fire-roasted corn at Trader Joe's and I'm loving it. I've been using it on pizzas, salads, in rice and soup dishes, and in this quick and easy salsa.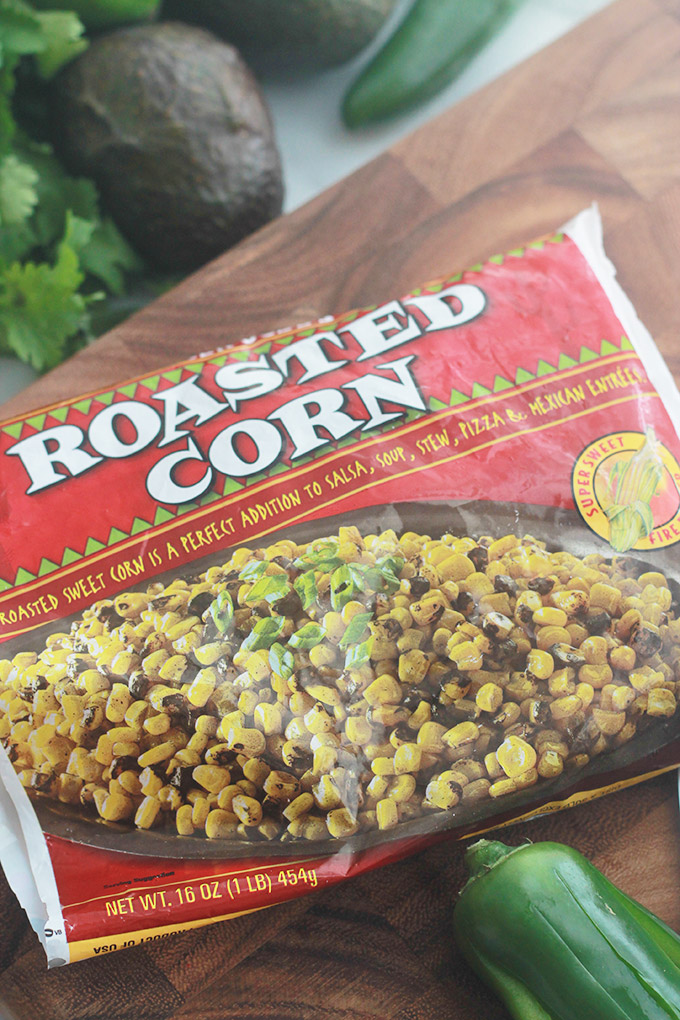 I absolutely love salsa and I usually enjoy it saucy style, but there are times when a chunky pico style salsa can be more satisfying and filling.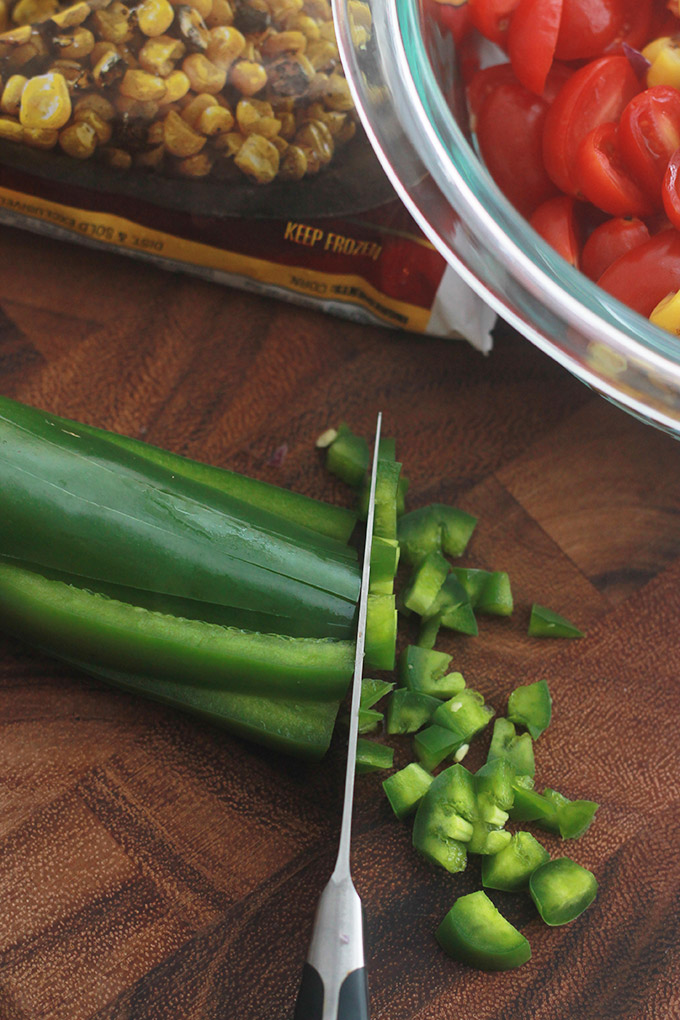 A few minutes of chopping and mixing and you're all set. A quick tip for slicing  jalapenos is to slice vertically, shake out the seeds, then slice horizontally.
Homemade salsa is far better than what you get jarred at the grocery. Let's face it, fresh makes it better.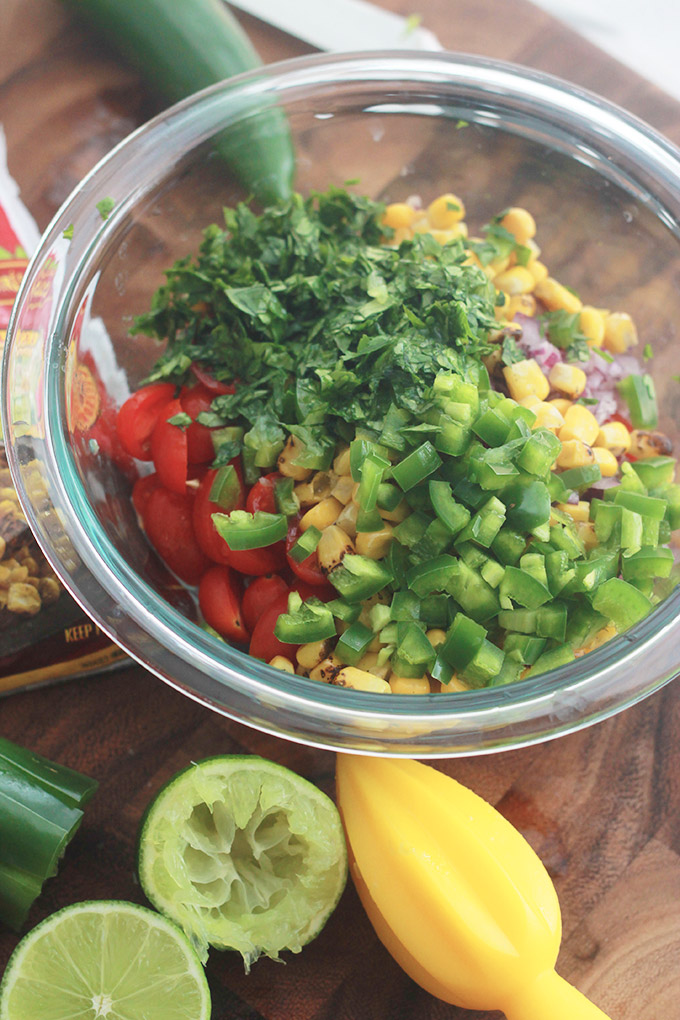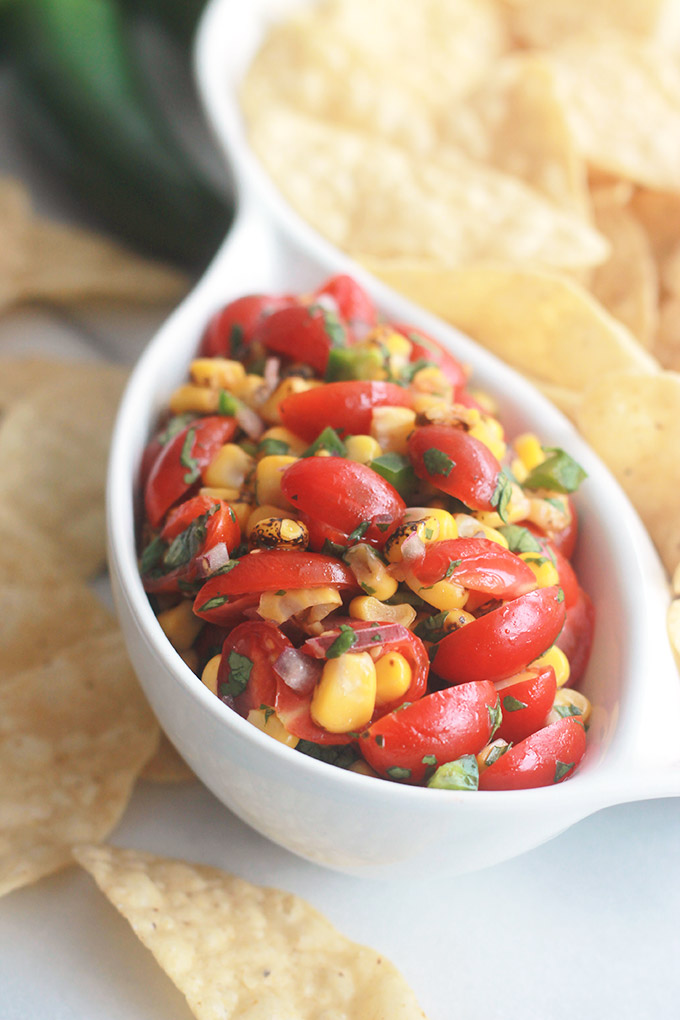 If you would rather have it saucy, simply blend everything except the corn in a food processor or blender to desired consistency, transfer to a bowl and mix in the corn.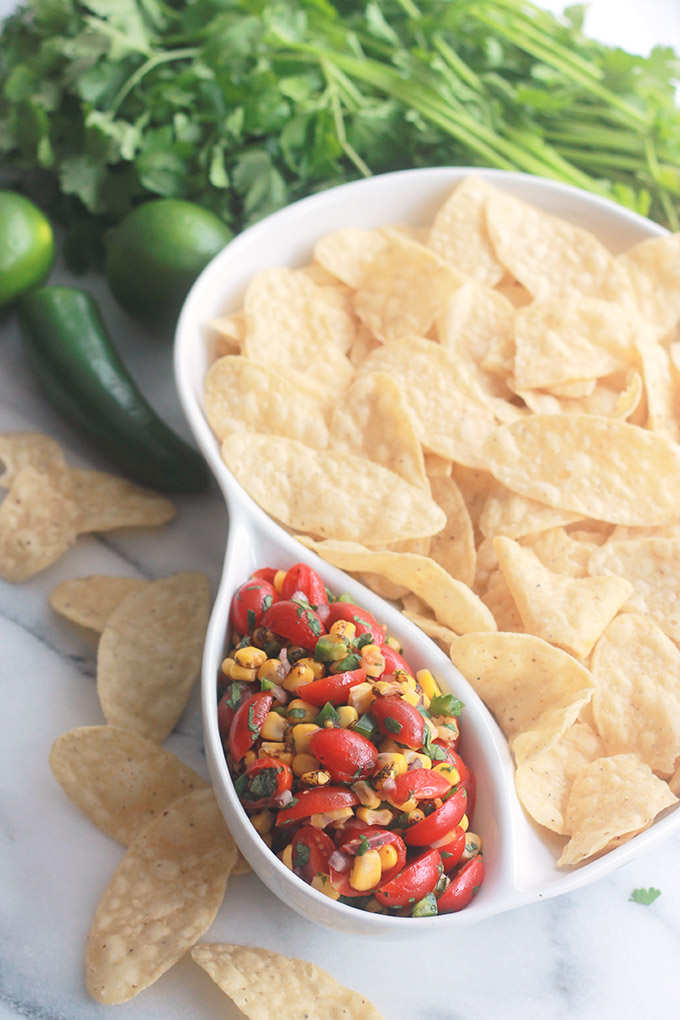 Salsa is usually served as an appetizer, snack or condiment. But if you're not careful you might find yourself eating this whole thing as a main dish. Yes, it's that delicious.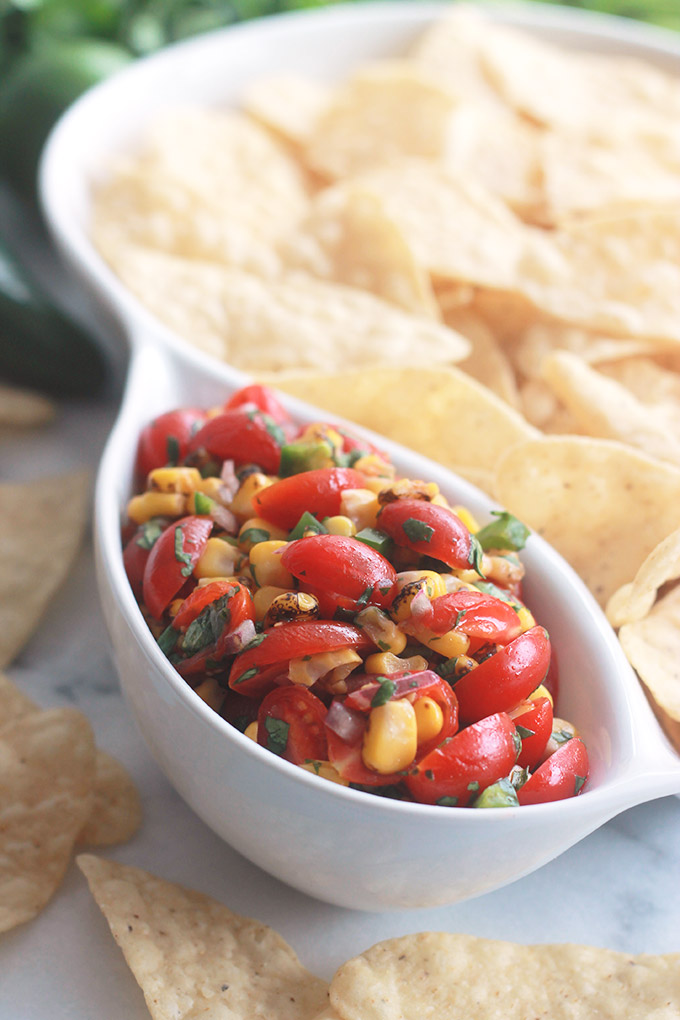 [tasty-recipe id="9220″]
If you make this recipe or a version of it, take a picture and share with me on Instagram, tag it #thewholeserving or leave a comment below. I'd love to see or hear about your version of this Fire-Roasted Corn Pico Style Salsa.
What kind of salsa do you prefer?
Saucy or Pico Style, leave a comment below.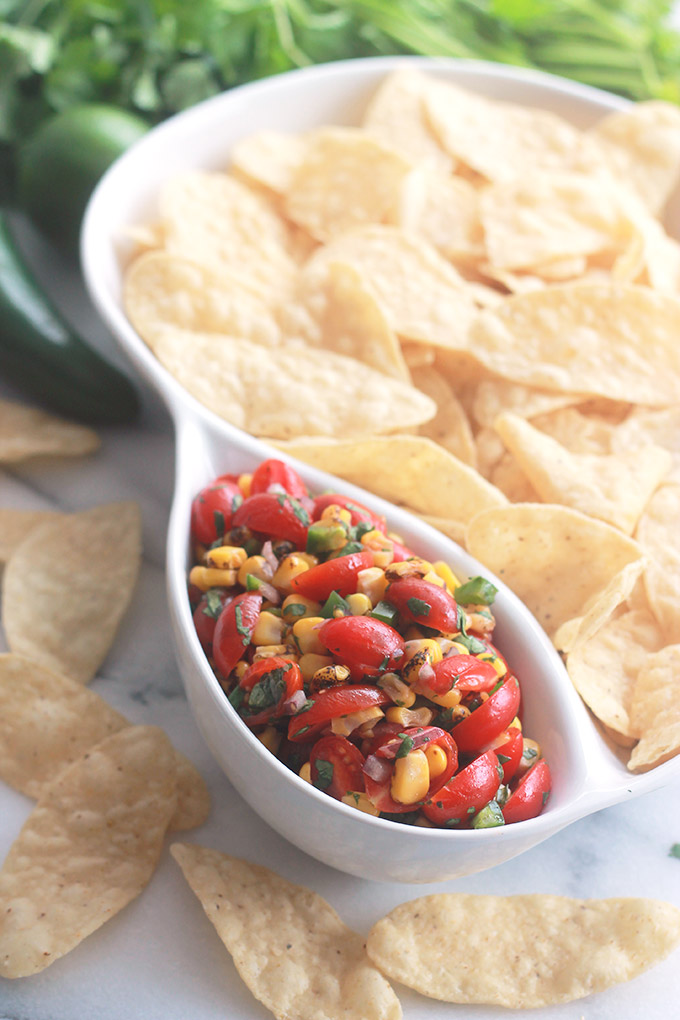 If you like this, you may want to give these a try.