Chocolate Covered Nut Butter Stuffed Dates – Dates stuffed with nut butter, dipped in chocolate and drizzled with smooth, creamy vegan white chocolate. Pure Deliciousiness.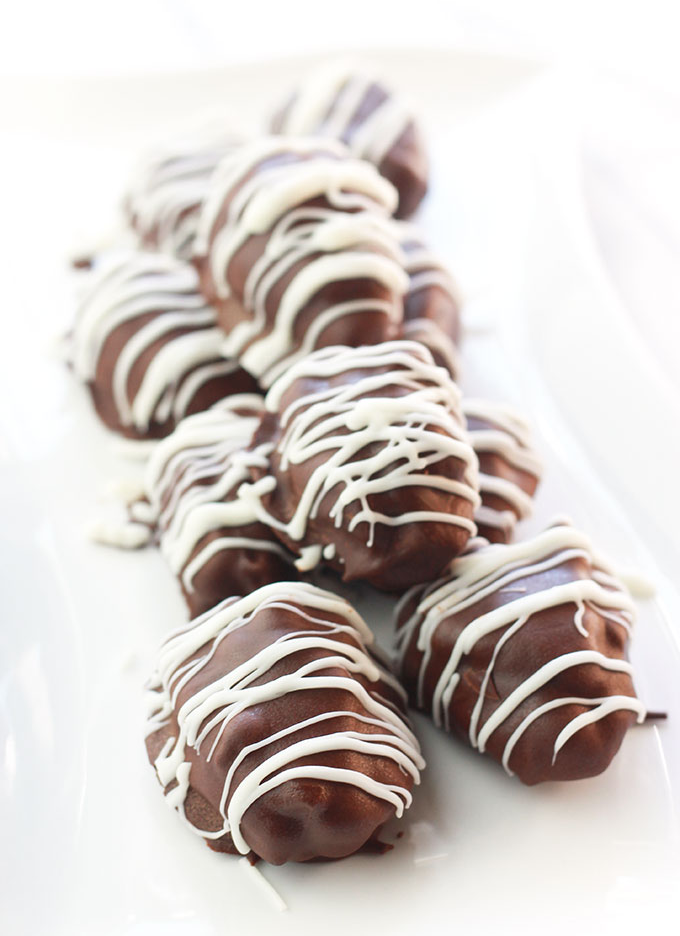 If you love the taste of caramel dipped in chocolate, you are going to love these little goodies.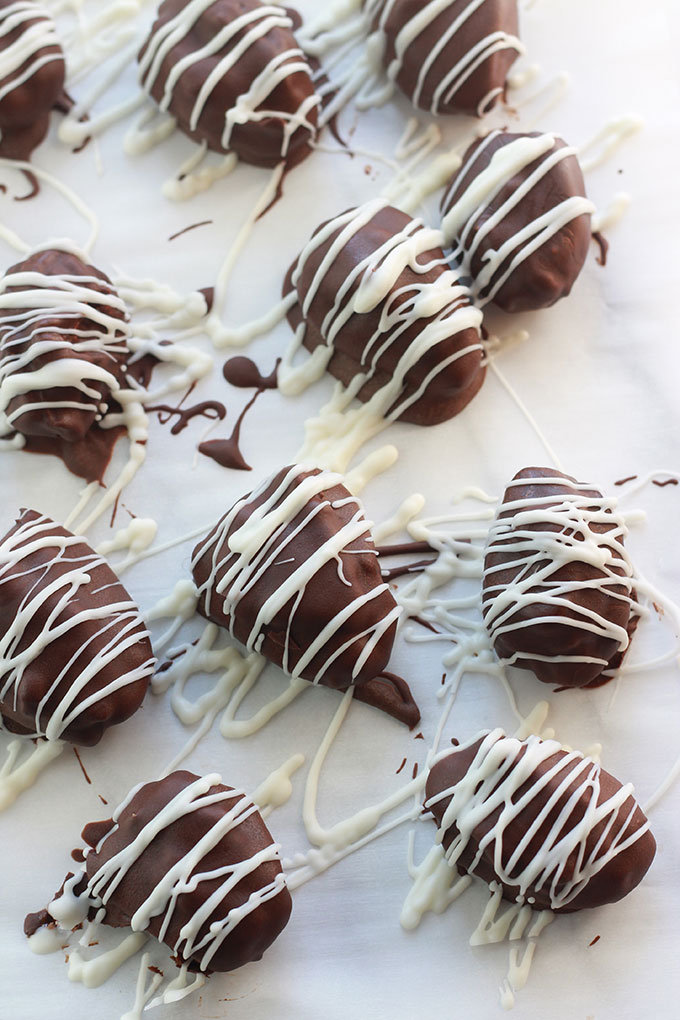 I have to admit I have a sweet tooth, but filling it with loads of processed sugar isn't the answer.  But these Chocolate Covered Nut Butter Stuffed Dates is one way I like to fulfill my sweet craving.
Dates are amazing! For the longest time I wouldn't eat them, not sure why, but I'm so glad I finally gave them a try.  I first started using dates to sweeten smoothies and now I reach for them sometimes when I need a carb boost or to simply satisfy my sweet cravings.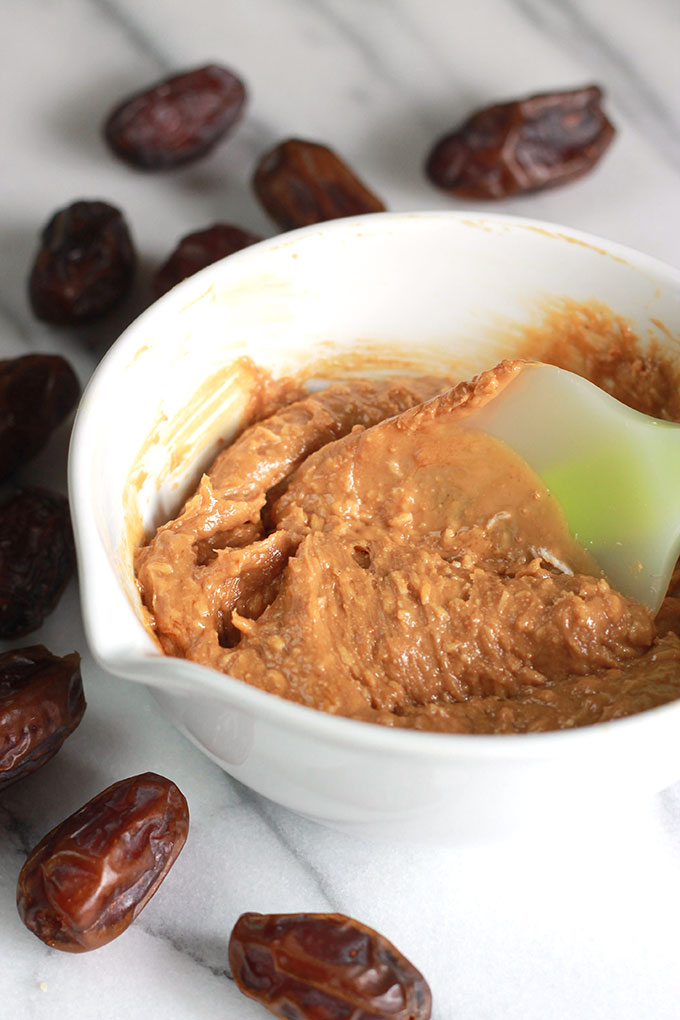 Dates can do more than just fill your sweet tooth, they are a good source of fiber, potassium, manganese and the antioxidant polyphenol. 
Dates have a long shelf life and the best way to store them is at room temperature in an airtight container for several months, if they last that long, or in the fridge for up to a year. Learn more about dates at The California Date Commission.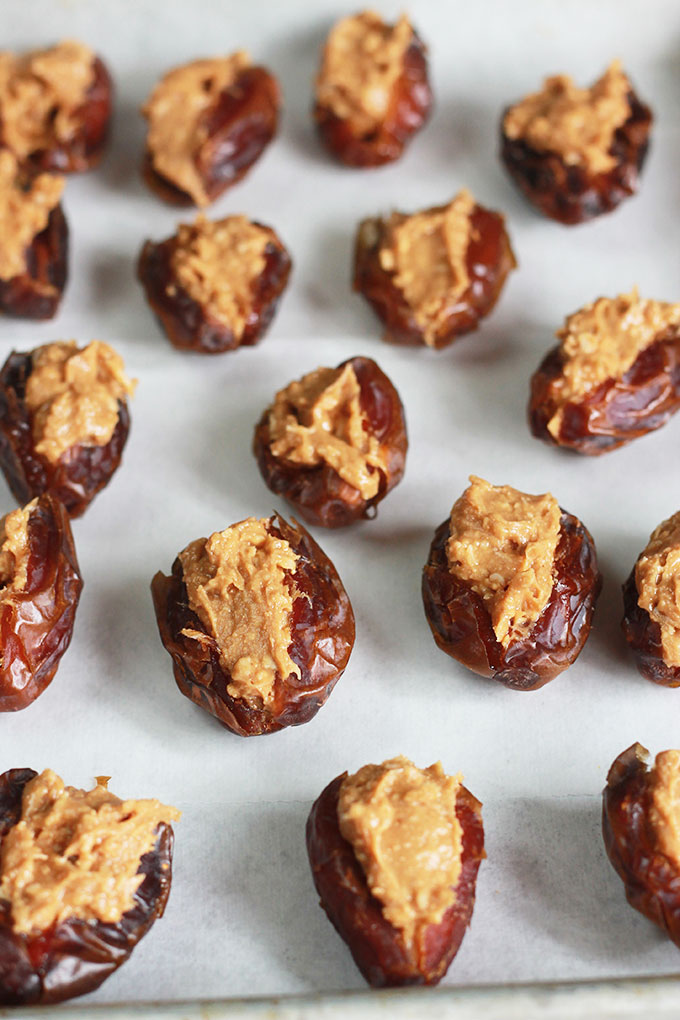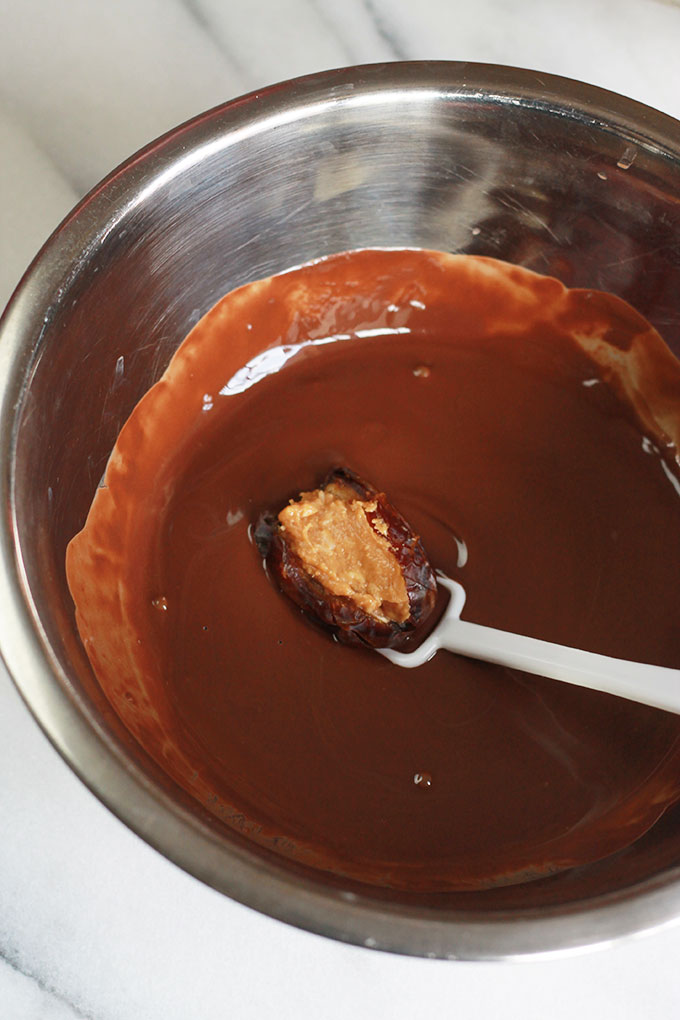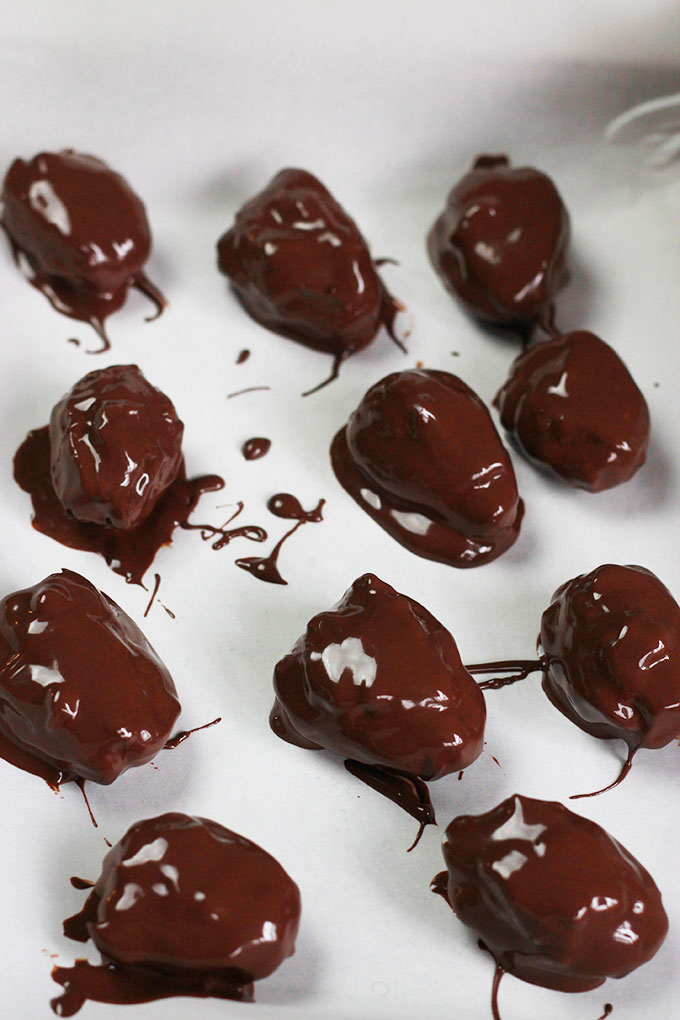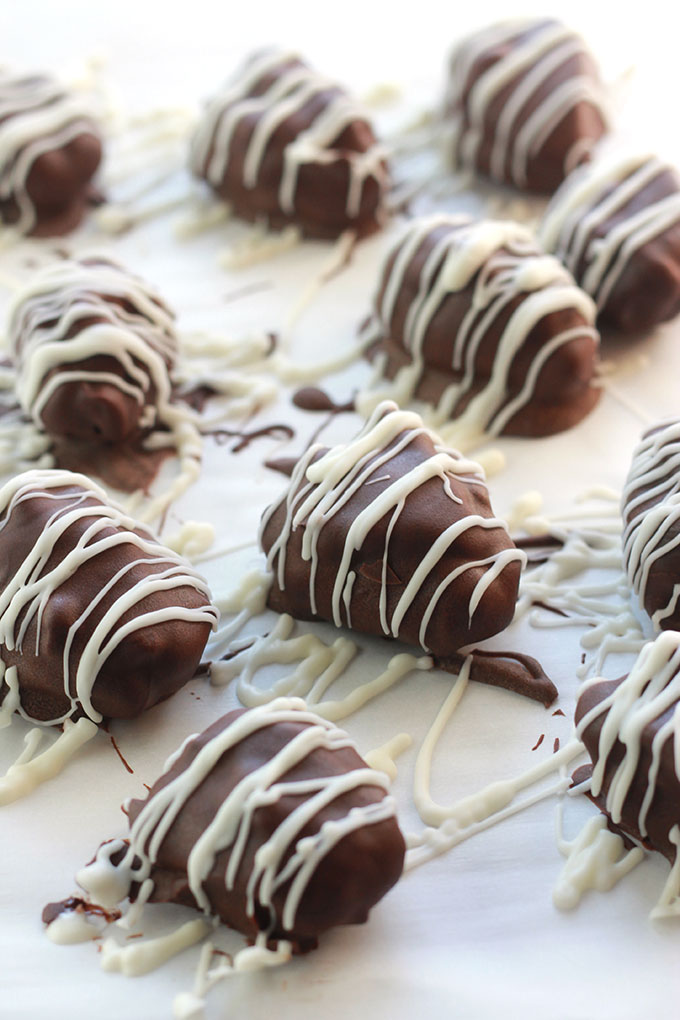 I'm not a big candy eater, so when I do it has to be worth the indulgence, truffles or caramels. But now I just reach for these Chocolate Covered Nut Butter Stuffed Dates because they are so decadent.  One or two of these is all I need to satisfy my sweet craving.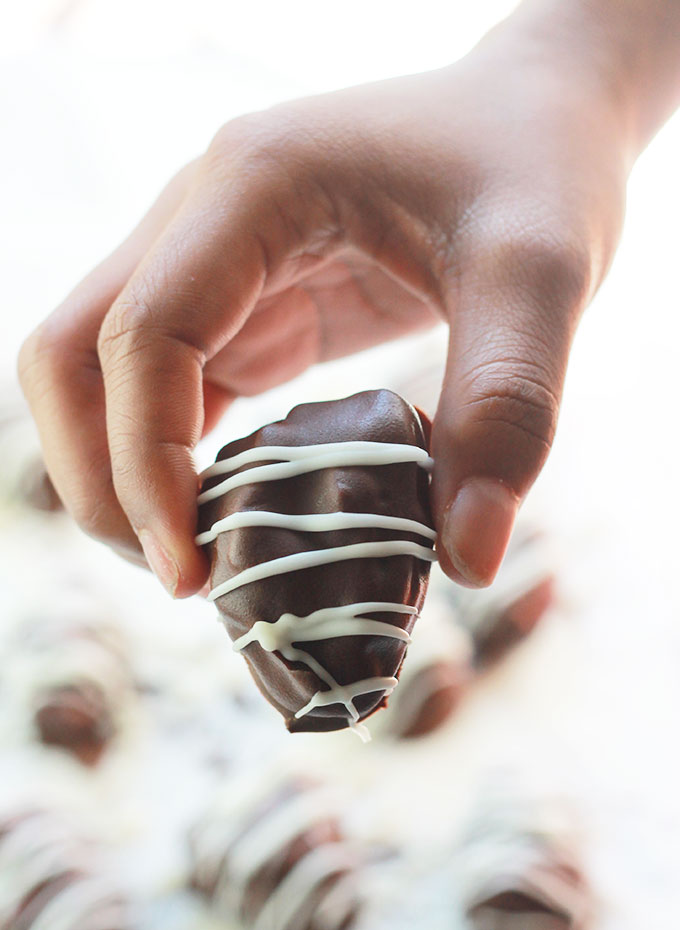 Decadent deliciousness!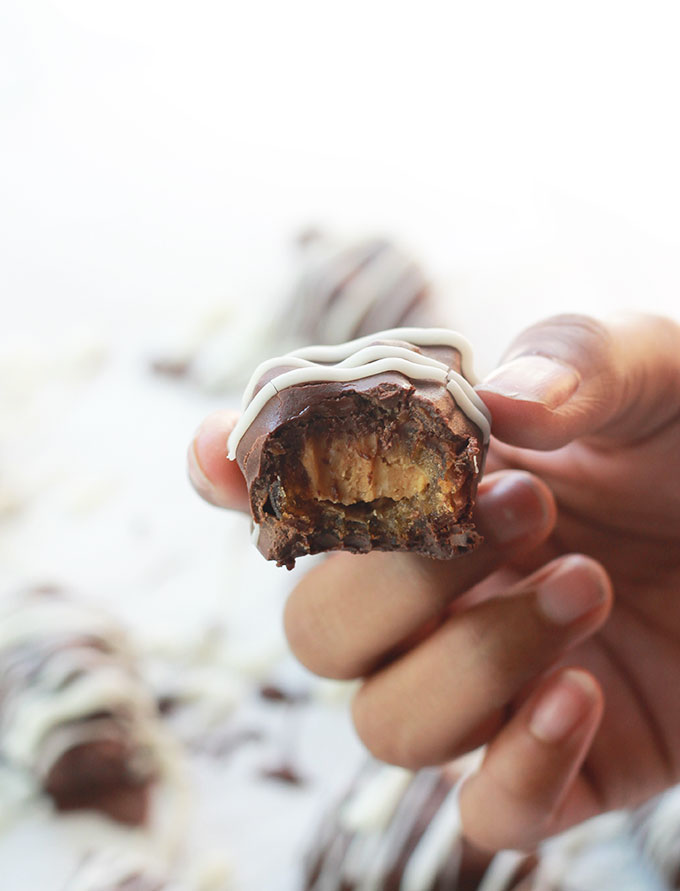 [tasty-recipe id="9844″]
If you make this recipe or a version of it, take a picture and share with me on Instagram, tag it #thewholeserving or leave a comment below. I'd love to see or hear about your version of Chocolate Coved Nut Butter Stuffed Dates.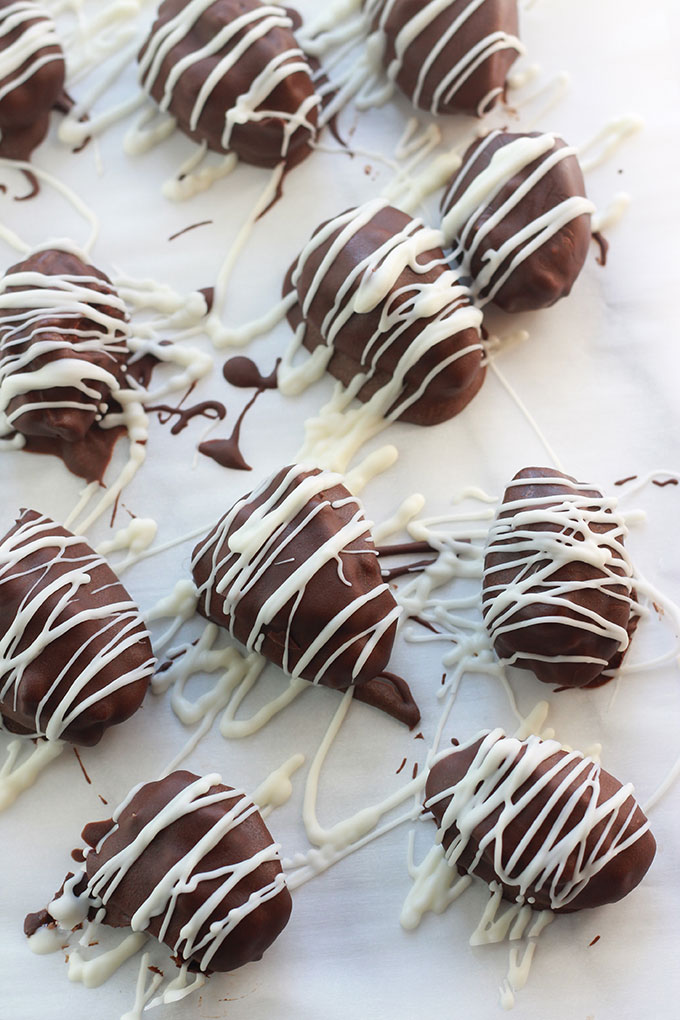 Shop This Post
| | | | |
| --- | --- | --- | --- |
| | | | |