Tuesday's Eats for What I Ate Wednesday!
It's a Happy, Happy Wednesday and I'm linking up with Jenn from Peas and Crayons.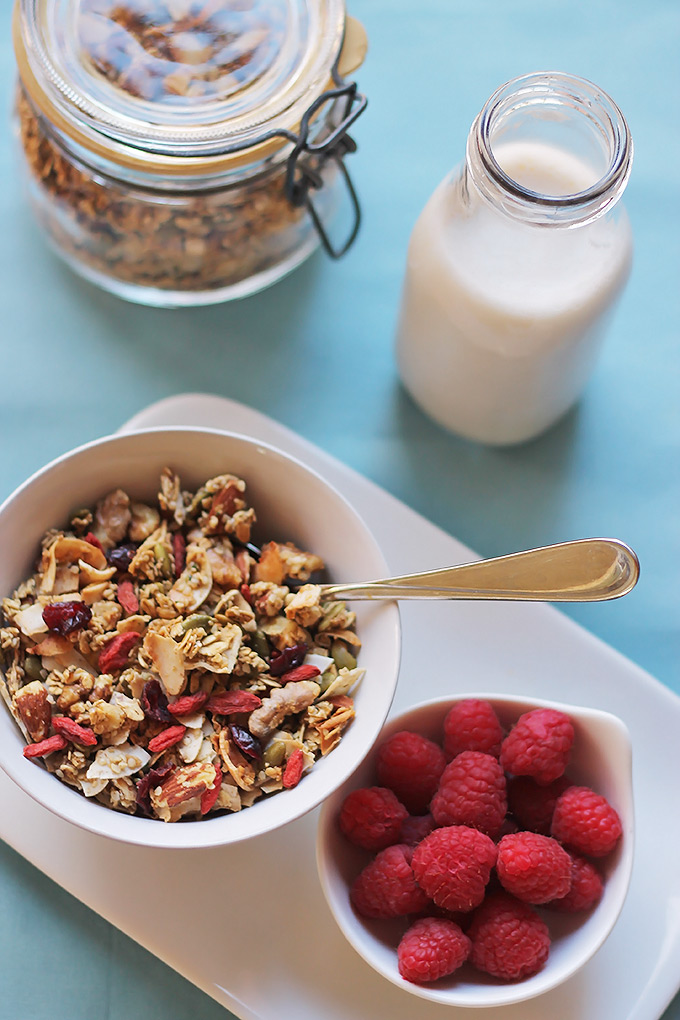 BREAKFAST
I usually start my day off with a banana based smoothie, but for some reason lately, every time I eat bananas, I get an ugly sick feeling.  Could it be I'm now allergic to bananas? Since I hadn't done my weekly grocery run and didn't have other options, I opted for a bowl of Cinnamon Spice Granola with cashew milk and a side of raspberries. I usually eat this granola as a snack by the handfuls. Any way you eat it, it's good.
---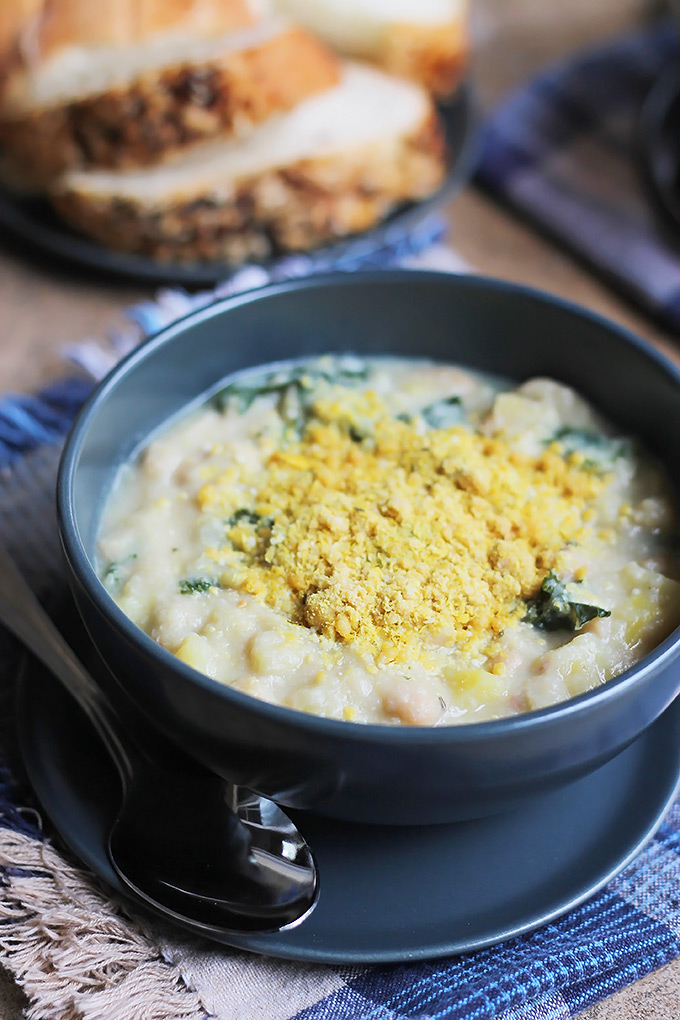 LUNCH
I had a busy morning and worked through my usual morning snack, ended up eating lunch at 1:30- leftover Northern Bean Cauliflower Soup, it kept me full until dinner.
---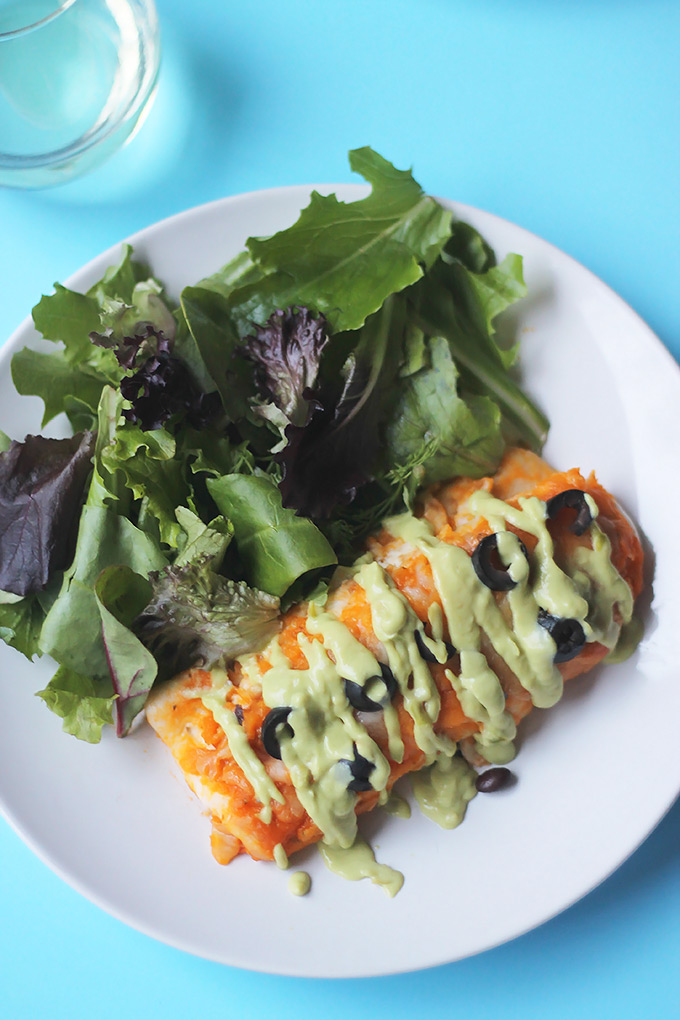 DINNER
Dinner was this special vegetable enchilada with an herb salad. The recipe coming soon, trust me, you will love it!
---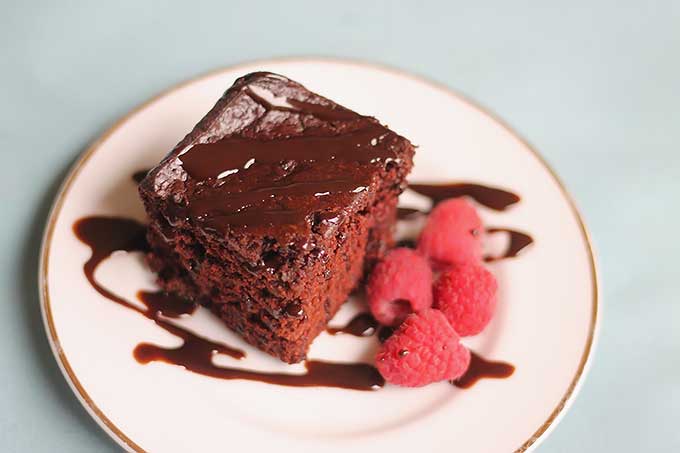 DESSERT
I don't always eat dessert, but I could't resist this super moist chocolate vegan cake with the remaining raspberries from breakfast.
---
What good things have you been eating lately?