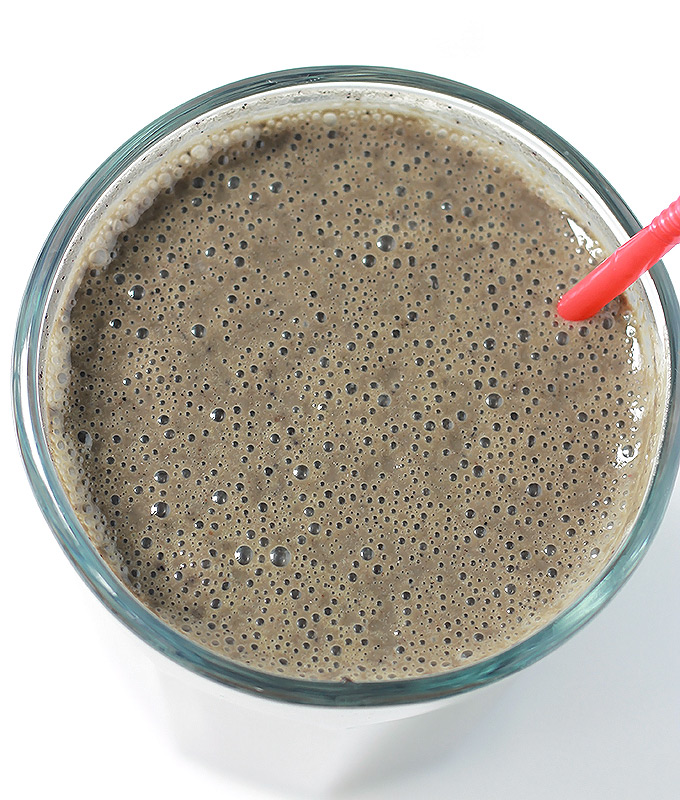 Happy Wednesday all!
It's another What I Ate Wednesday, I'm sharing my meals from Monday.
My days have been long and busy lately, so I've had to really power-up.  After my morning warm lemon water (not pictured), I had a humongous hemp protein smoothie. I know, I know, it doesn't look pretty, but it was absolutely delicious. Blueberries, watermelon, spinach and hemp seeds, sweetened with dates.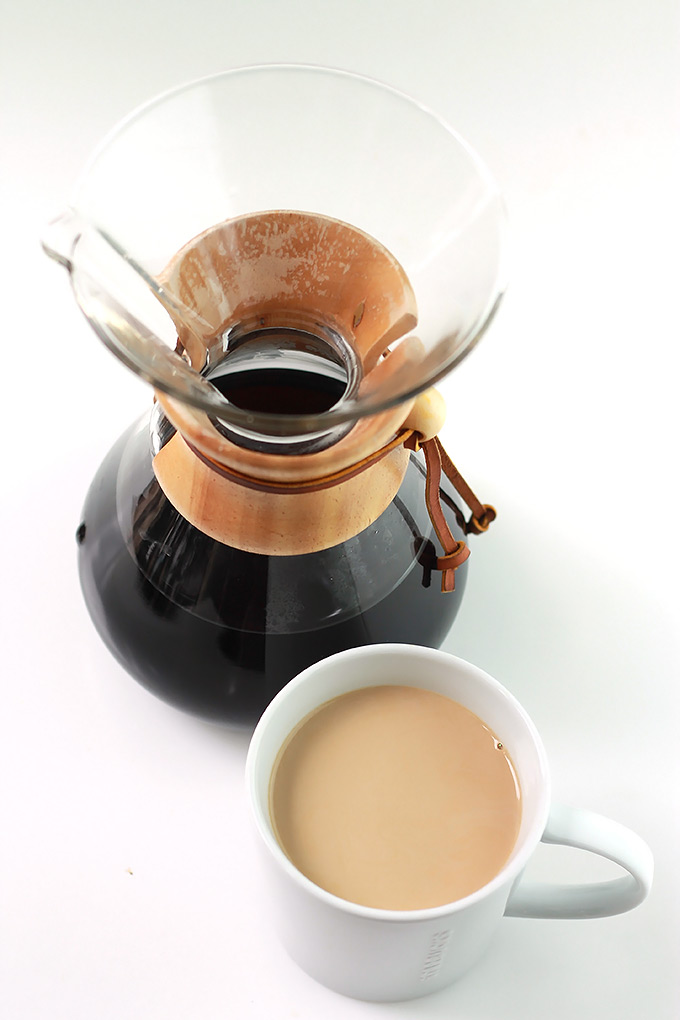 Mid morning I had my one cup of coffee sweetened with agave, I used to do three cups a day.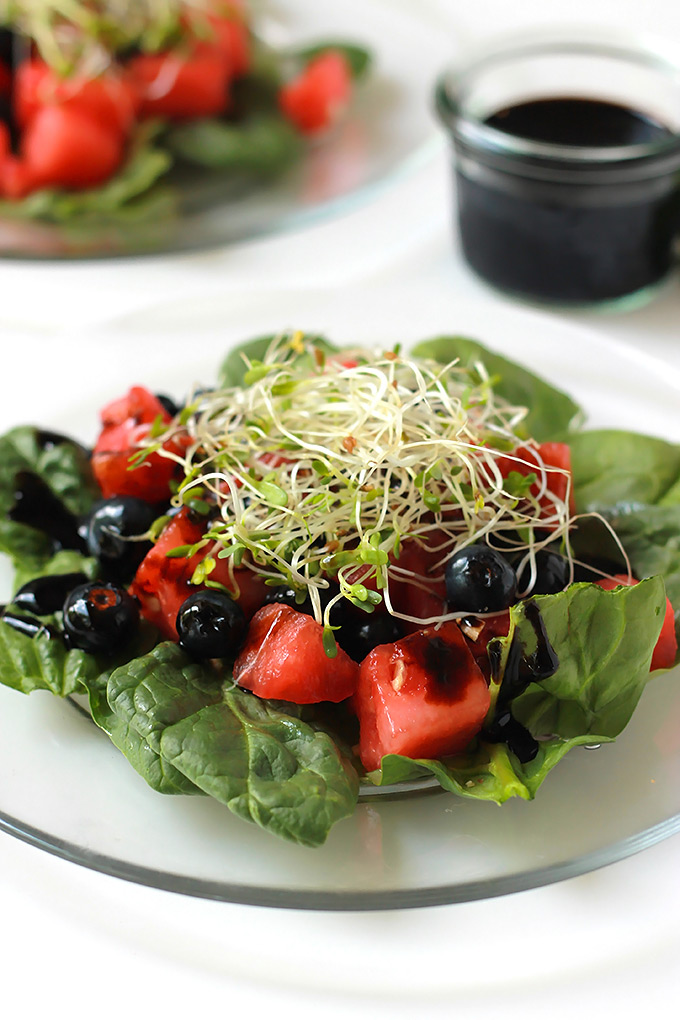 Lunch was more blueberries, watermelon and spinach, but only a salad this time. I sprinkled on some pine nuts, sprouts and drizzled with a bit of balsamic glaze.
Yummy, yummy lunch.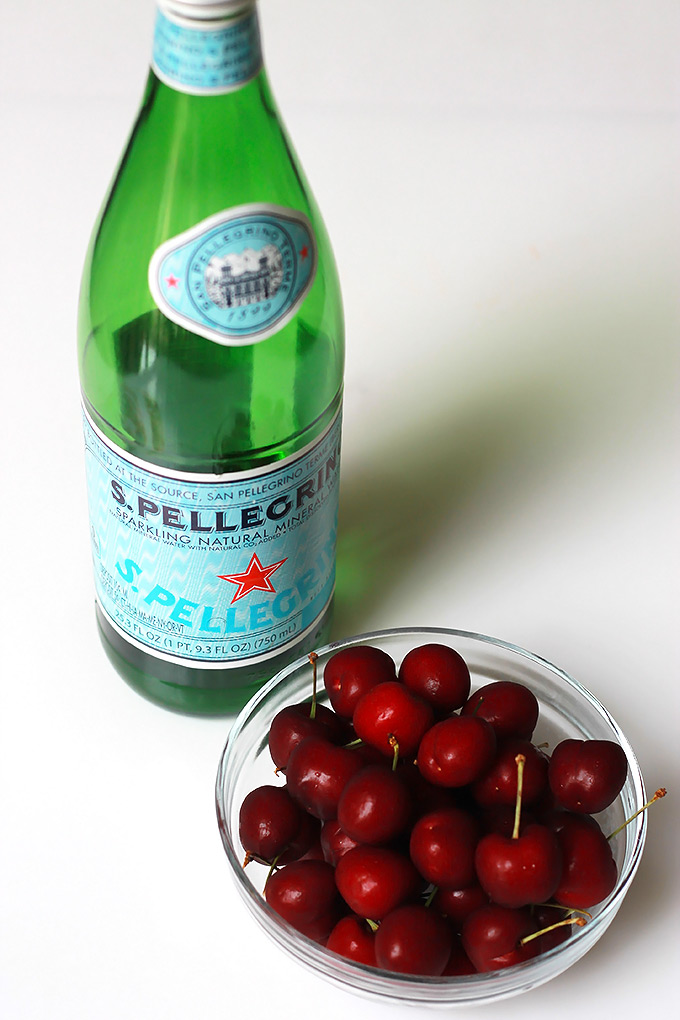 Late afternoon I snacked on a few cherries and sparkling mineral water with a squeeze of lemon. When I gave up soda a few years ago I switched to drinking sparkling water, it satisfies the fizz factor a soda used to give me.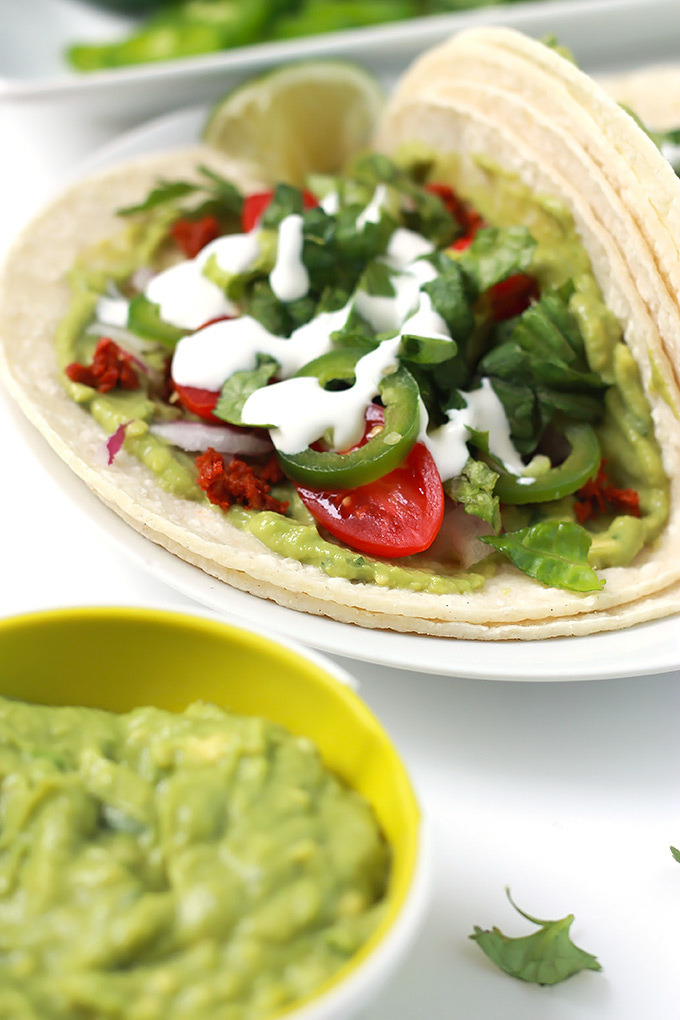 Dinner was quick and easy throw together Soy Chorizo Tacos. I made the easiest guac ever, one avocado mashed, juice of half a lime and chopped cilantro, spread it on a corn tortilla, layered on some Trader Joe's Soy Chorizo, sliced tomatoes, red onions, sliced jalapeno, romaine lettuce and drizzled with some The Best Vegan Sour Cream. After long busy days, my dinners have to be quick and easy.
For a glimpse into more daily meals, check Jenn out over at Peas and Crayons and find more WIAW. Check out the rest of the WIAWers at The Big Man's World.