Healthy, handmade, comfort food for busy people, in a snap from Snap Kitchen!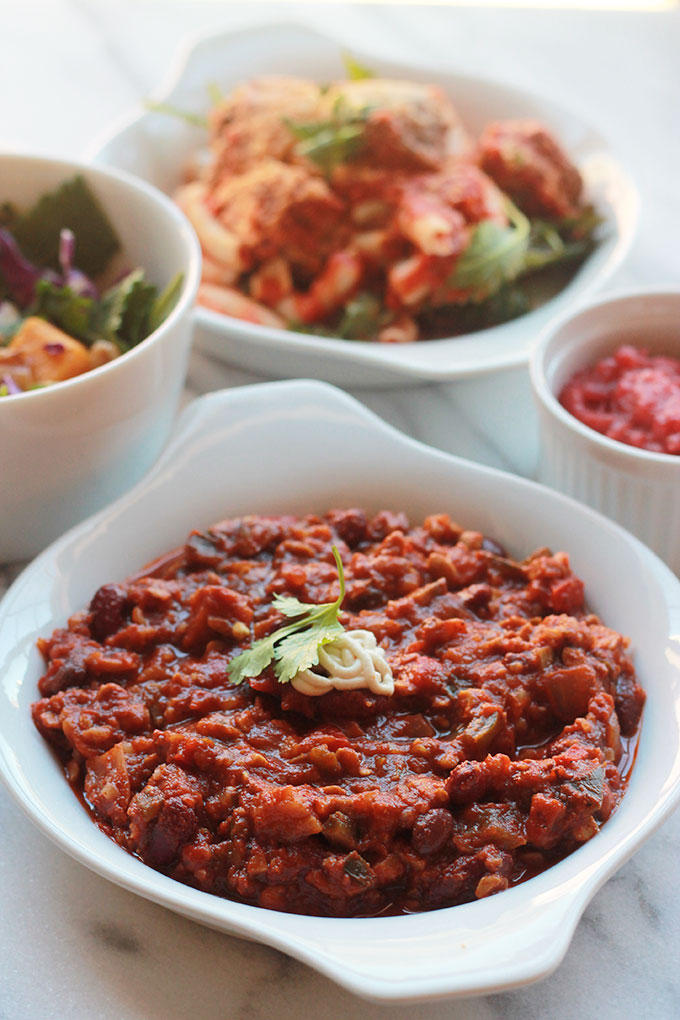 Eating healthy requires a bit more thought and planning, but it doesn't have to be difficult or fall by the wayside when life gets busy. Snap Kitchen to the rescue!
Snap Kitchen has something for everyone, gluten-free, paleo, dairy-free, vegetarian, vegan and everything in between.  Snap Kitchen's recipes are created by chefs and prepared by hand in their kitchens daily. Currently you can find Snap Kitchens in Austin, Dallas-Fort Worth, Houston, Chicago and Philadelphia. I shop the Snap Kitchen near my home in Plano, TX and I love the atmosphere.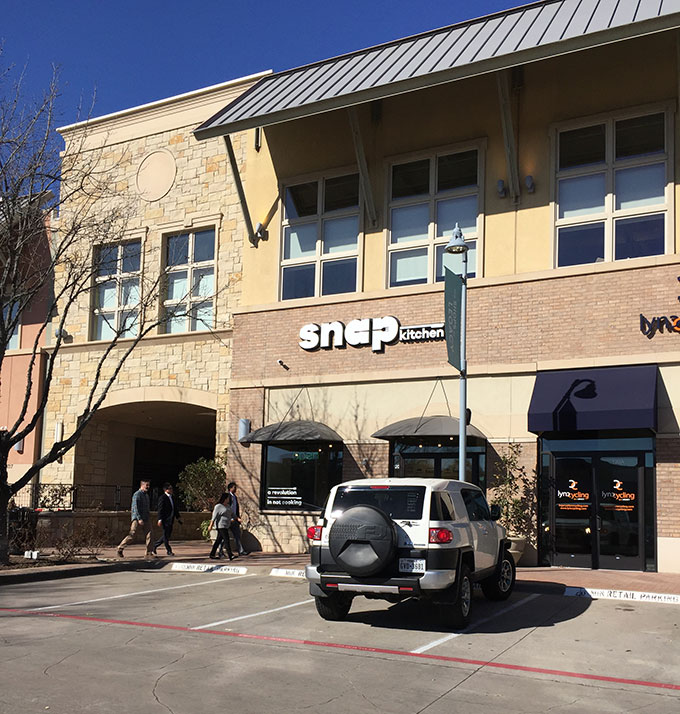 Everything is color coded and labeled with S, M, and L for small, medium and large or one size for items with only one size.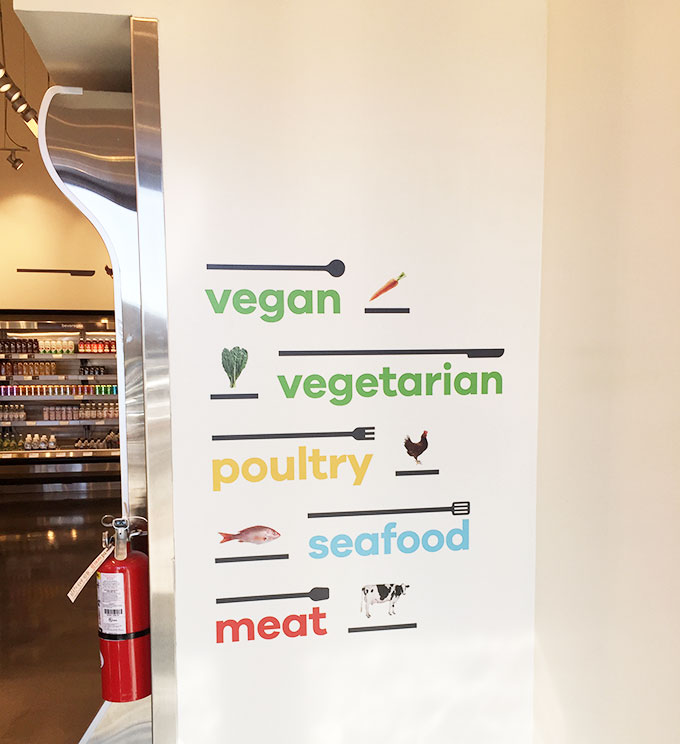 Here is how it works: 1-Find a Snap Kitchen near you or download the iso app for pick-up or delivery.
2-Browse categories-breakfast, lunch, dinner, salad, snack, dessert and juice beverage.
3-Shop by lifestyle of dietary preferences.
4-Place your order for pick-up or delivery or you can simply walk in a Snap Kitchen make your selections, heat and eat.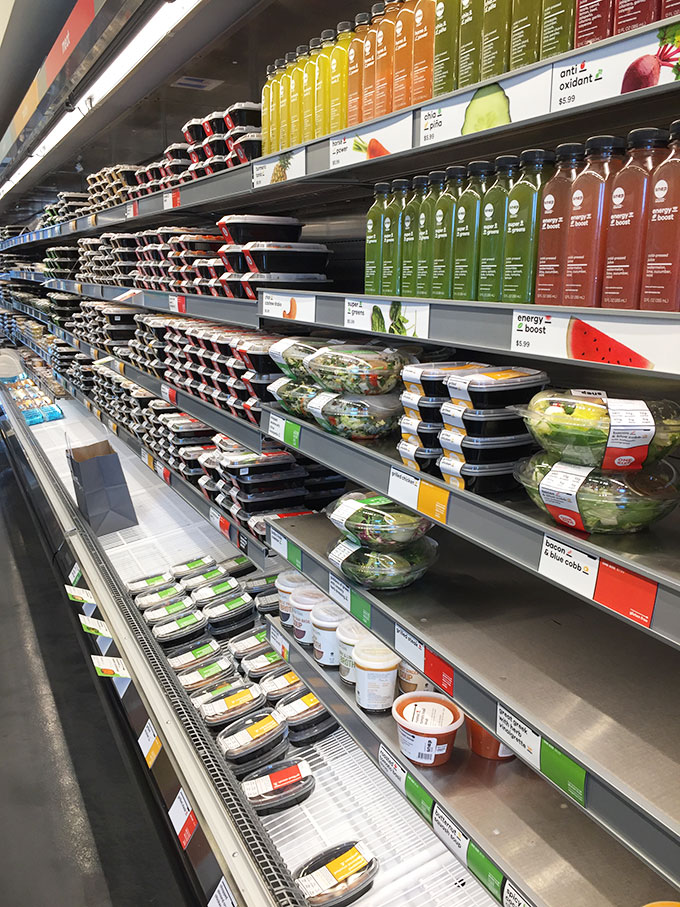 I love the way everything is color coded, it makes selecting meals a snap (pun intended).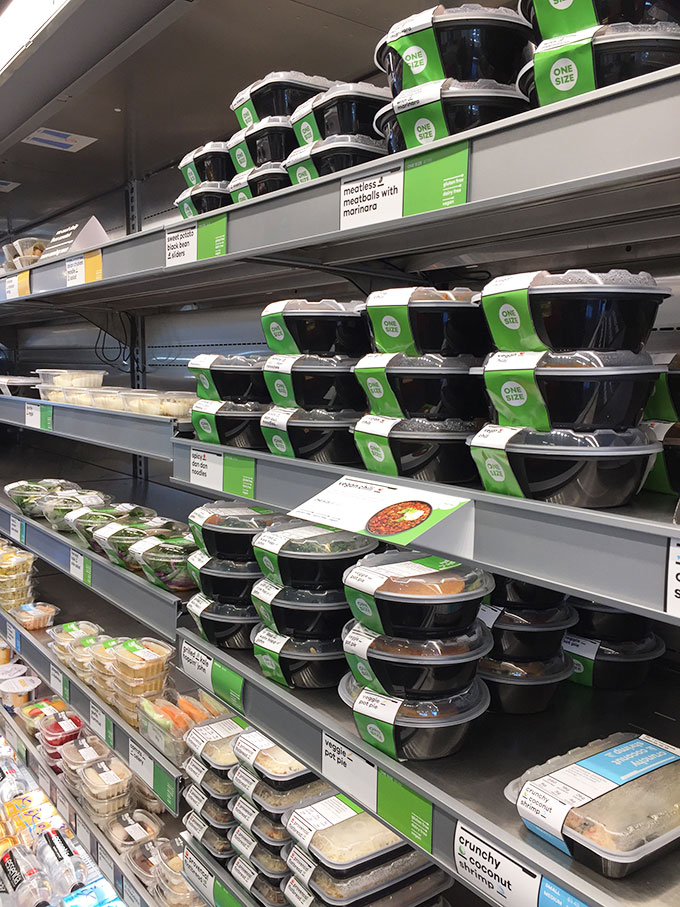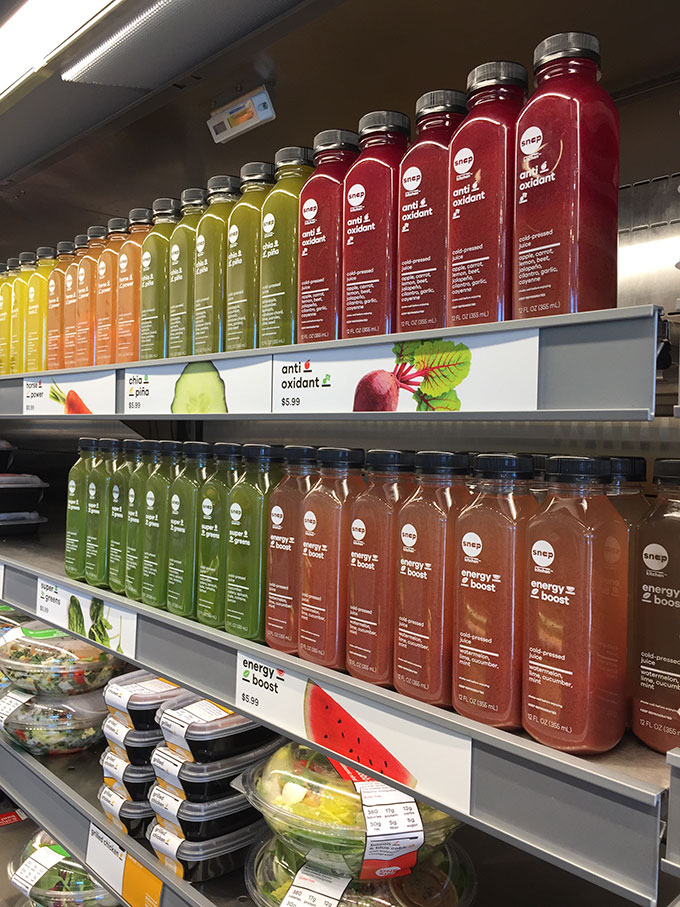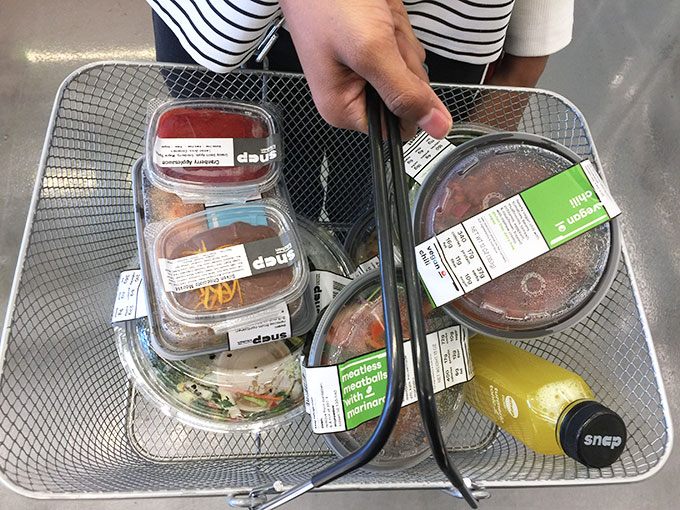 The juices are awesome and this one is my favorite.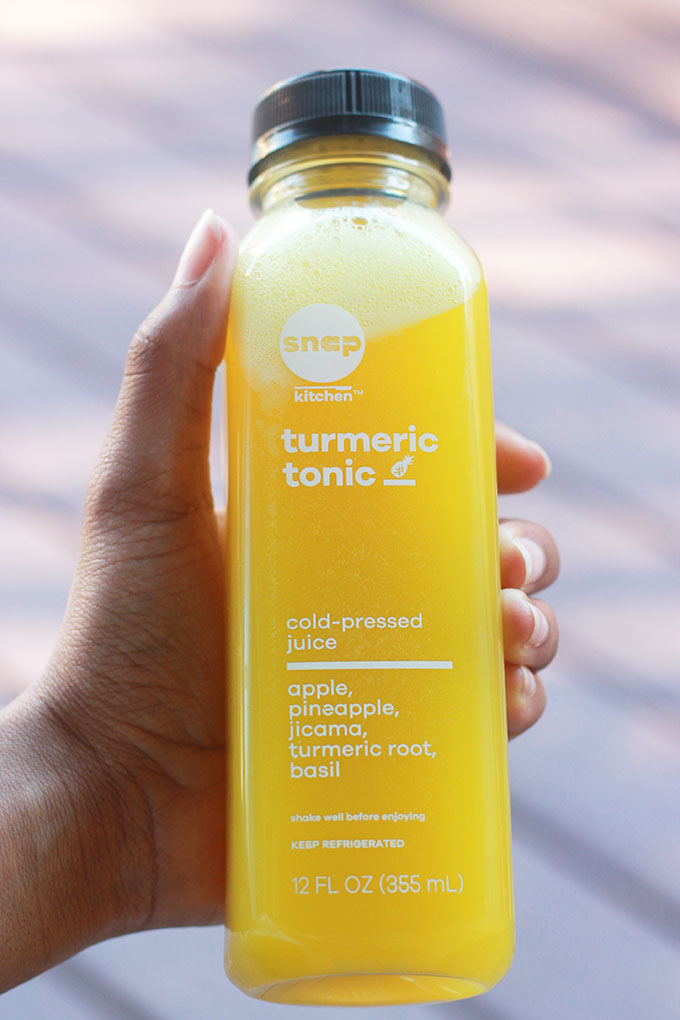 After heating my selections I served everything up on my dinnerware. Fresh whole delicious food.
Harvest Kale Side Salad with Butternut Squash-160 Calories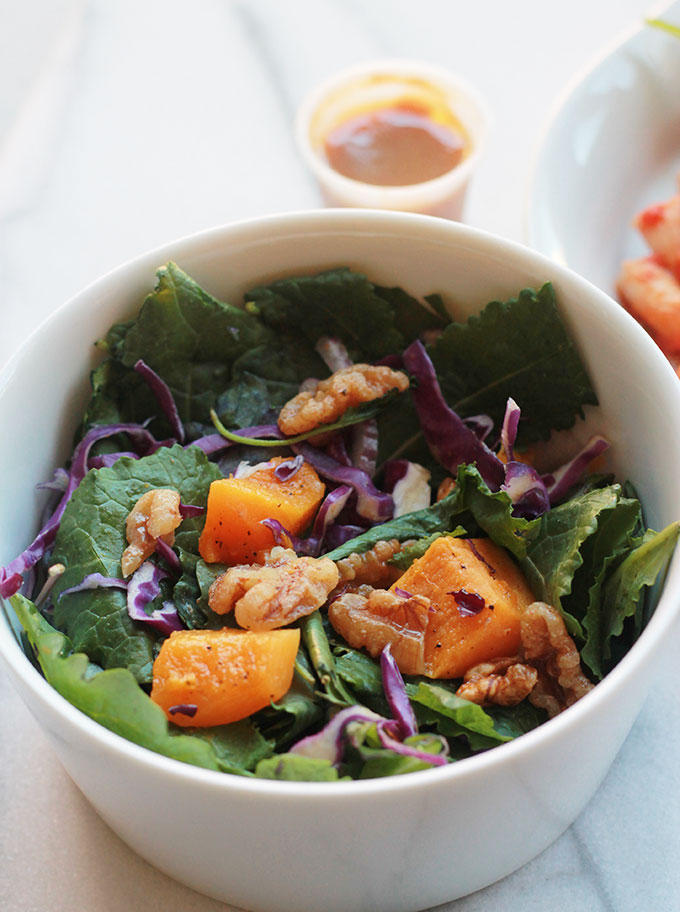 One of their newest items on the menu is Vegan Chili, which is fast becoming a favorite of mine.
Vegan Chili-340 Calories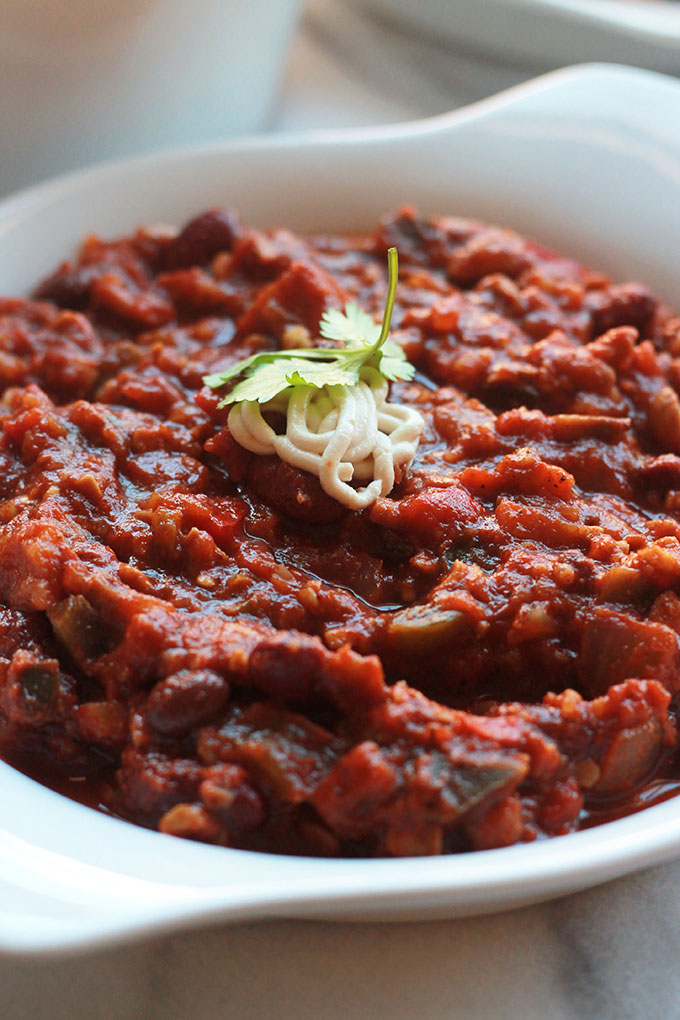 The Meatless Meatballs with Marinara is my daughter's favorite.
Meatless Meatballs with Marinara-400 Calories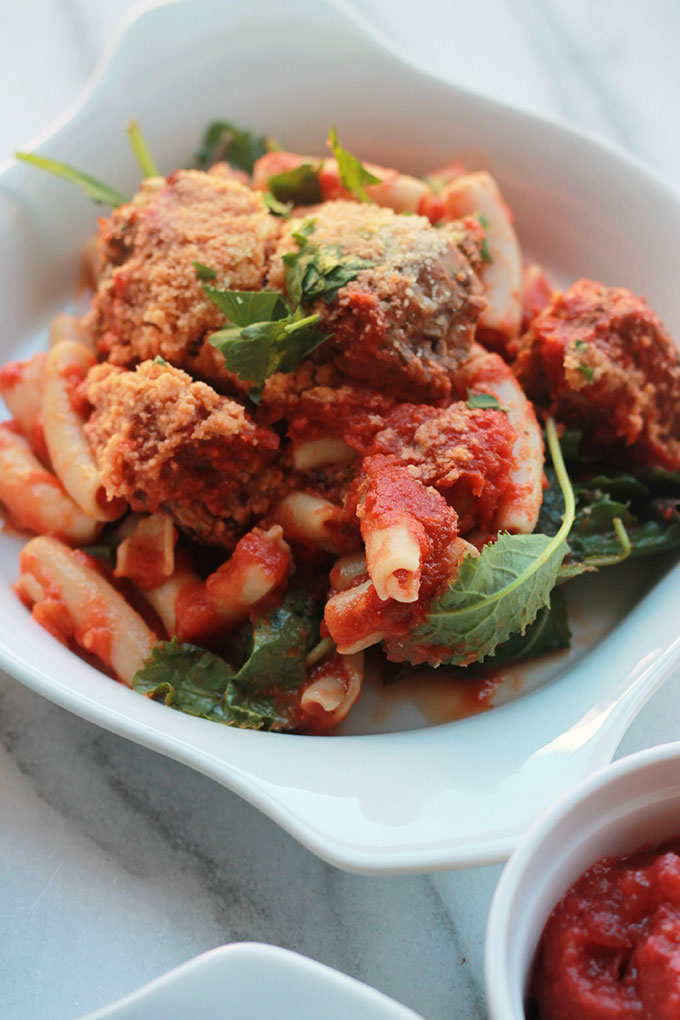 I highly recommend the Cranberry Applesauce and the Chocolate Mousse.
Cranberry Applesauce-120 Calories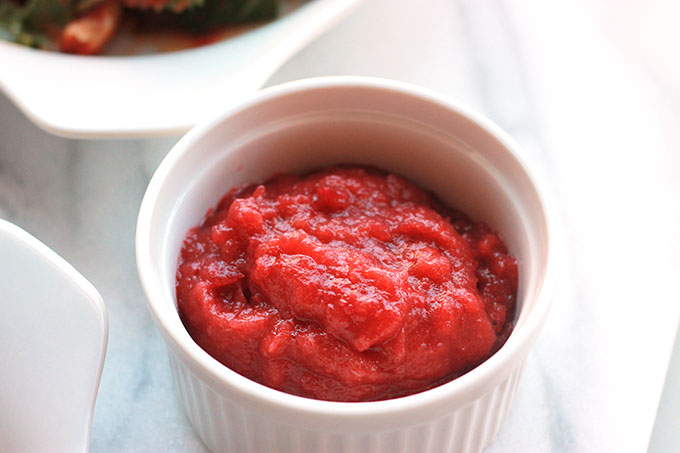 Chocolate Mousse-240 Calories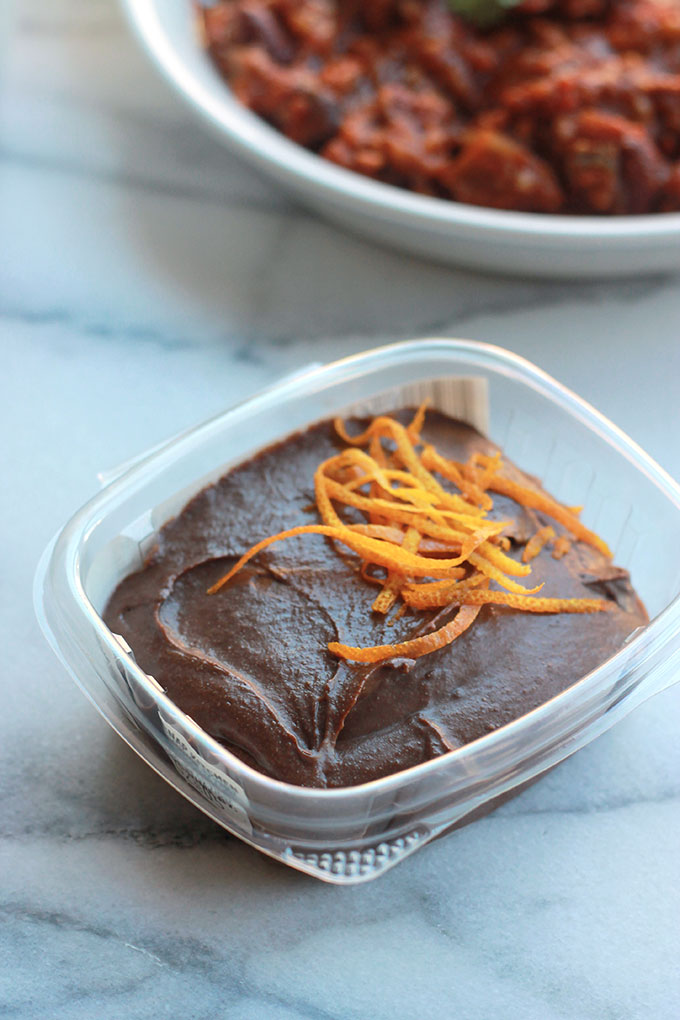 When life gets busy don't give up on your healthy lifestyle, visit Snap Kitchen for some delicious, fresh, meals.
Learn more about Snap Kitchen and their wonderful selection of healthy meals and find one in your local area today. Snap to it!