Harissa Spiced Grilled Veggie Kabob Recipe, it's the perfect summer side or main dish.
Today I've got a hot one for you, it's a Harissa Spiced Grilled Veggie Kabob recipe. With grilling season in full swing and the weather heating up I've been using my outdoor grill more often. Much better to keep the heat outdoors or in my food and not in my kitchen.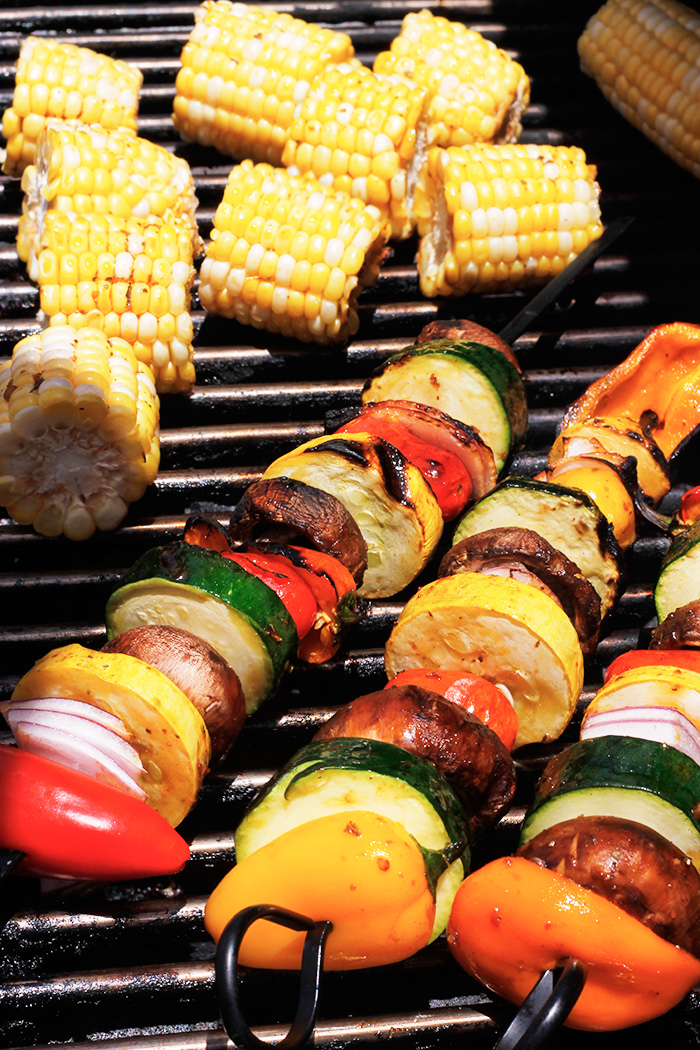 I'm guest posting today over at Kathy Hester's site, Healthy Slow Cooking.
Kathy is an awesome vegan food blogger, her recipes have been featured in The Washington Post, The Oregonian and Yoga Journal and on the websites of Whole Foods and The Kitchn.
She is also the author of The Great Vegan Bean Book, The Vegan Slow Cooker, The Ultimate Vegan Cookbook for Your Instant Pot and several others.
Kathy recently created a course to help you get started using your Instant Pot with confidence. You should check it out if you're like me, you have an instant pot but not sure what to do.
Now head on over to Kathy's and get the recipe for this tasty Harissa Grilled Veggie Kabobs with Corn over Couscous. You may also want to check out the grilling chart below by Jack Thompson from BroBbq.com