A few weeks ago I had Chipotle Sweet Potato Wedges from Whole Foods Prepared Foods Bar, it had a sweet and spicy baked on sauce. This weekend when I had a craving for more, I opted to create instead of purchase,I'm not sure of what was used for the sweet in the original recipe, because I didn't read the ingredients as I normally do when I purchase foods from Whole Foods, so I decided to use maple syrup for my sweet. After cutting the sweet potatoes into wedges and tossing in a sweet sauce made with a mixture of maple syrup, extra virgin olive oil and chipotle peppers, I roasted them in the oven.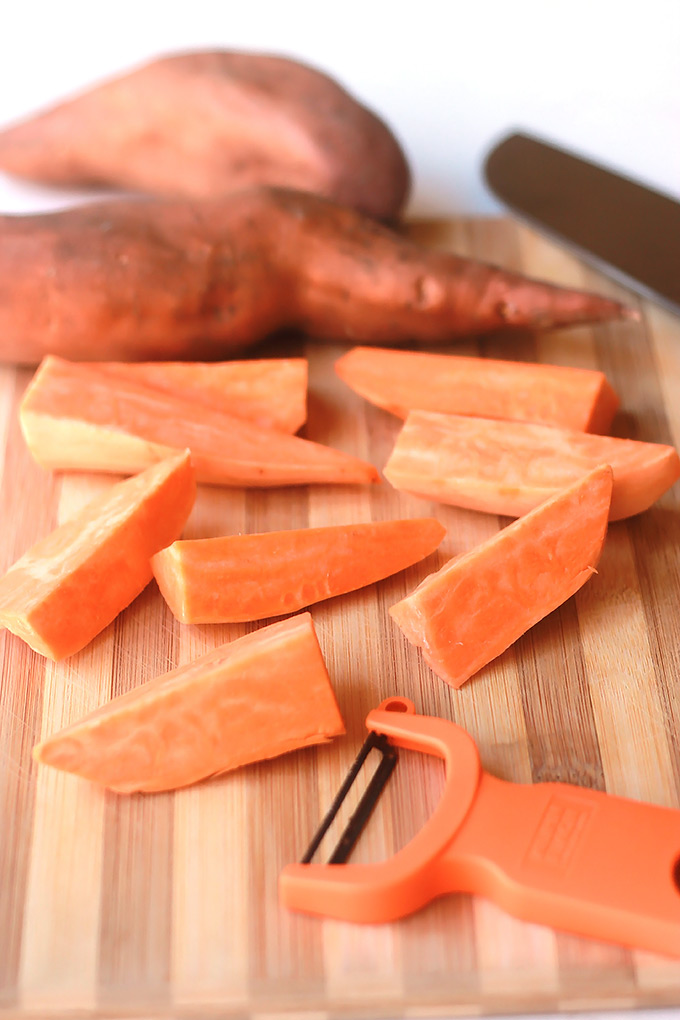 Instead of eating them alone, I added chopped Brussels Sprouts, which helped in balancing the heat from the chipotle.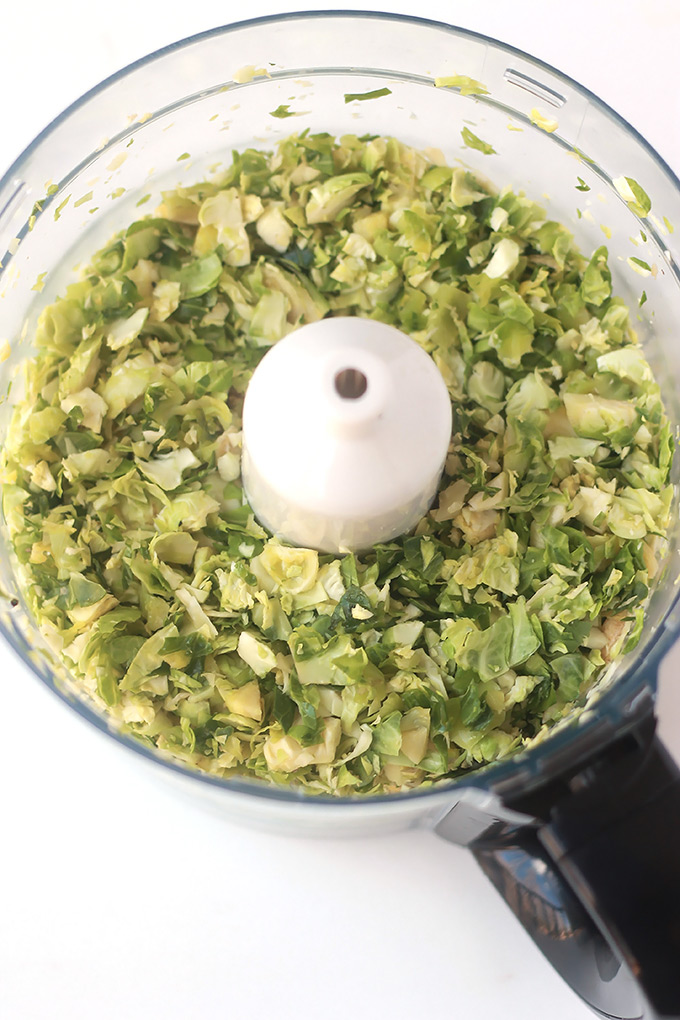 To marry the two, I created a sauce of silken tofu, chipotle peppers, a bit of maple syrup, and lime juice.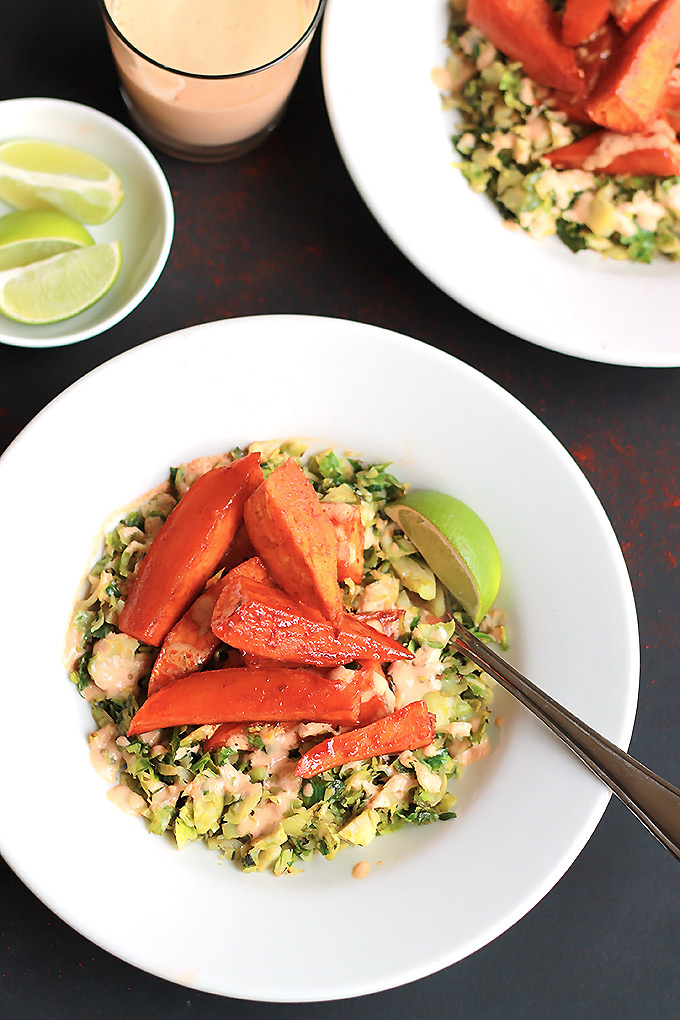 It turned out to be a splendelicious dish. Yeah, I just made up that word. You'll find the recipe below.
This was my Monday night dinner.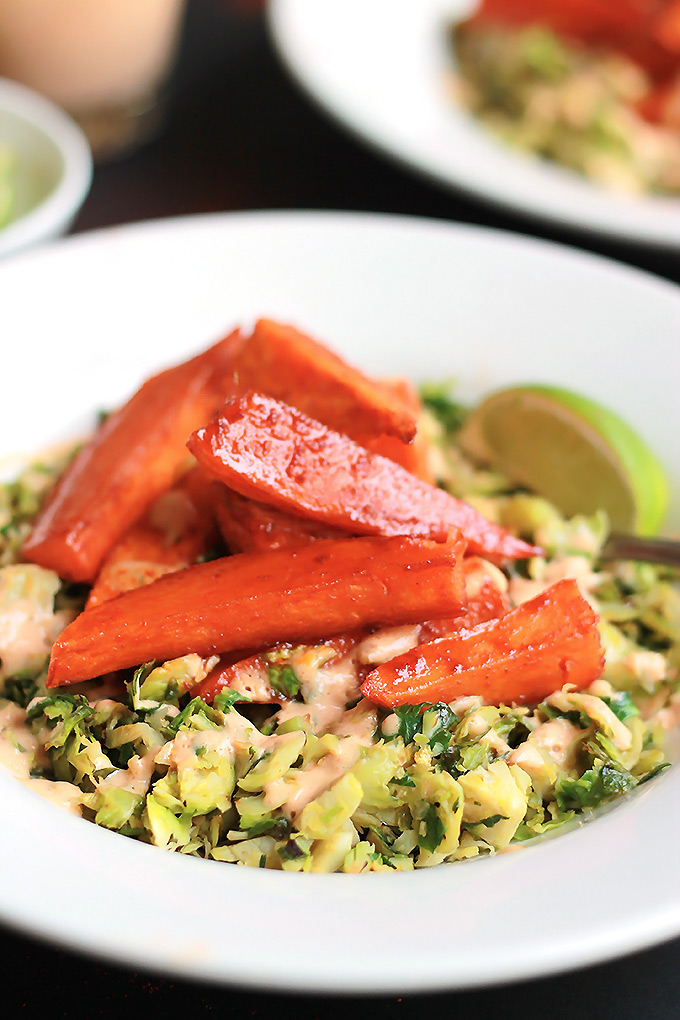 Here are the rest of my What I Ate meals from Monday.
Lemon water – all day long
Breakfast – Oatmeal English Muffin with egg and vegan sausage
Lunch – Vegan Meat-less Sliders and Broccoli Slaw (Super Bowl Leftovers)
Snack – Orange slices
Snack – Chips and Roasted Tomatillo & Tomato Salsa
Dessert – Vegan Red Velvet Chocolate Chip Cupcakes (recipe coming soon)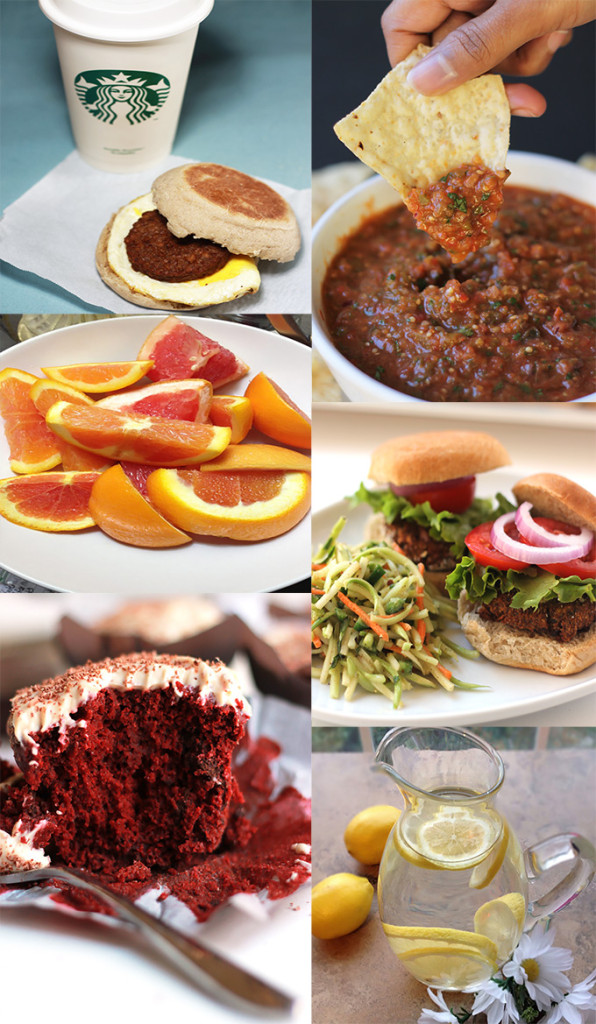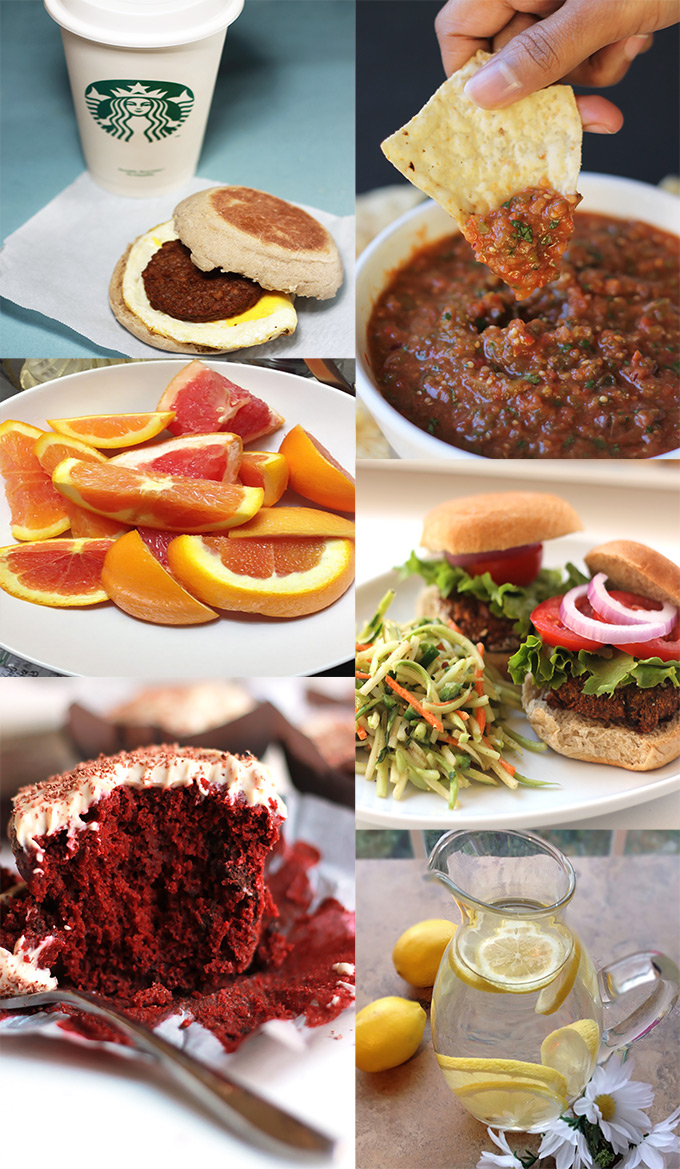 [tasty-recipe id="9644″]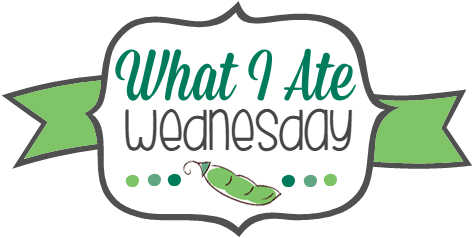 Check out Peas and Crayons for a much more WIAW meal inspiration, and have yourself a Wonderful Wednesday!