Ready in under 30-minutes, this Chickpea Chili with DIY Chili Seasoning is a deliciously satisfying meal.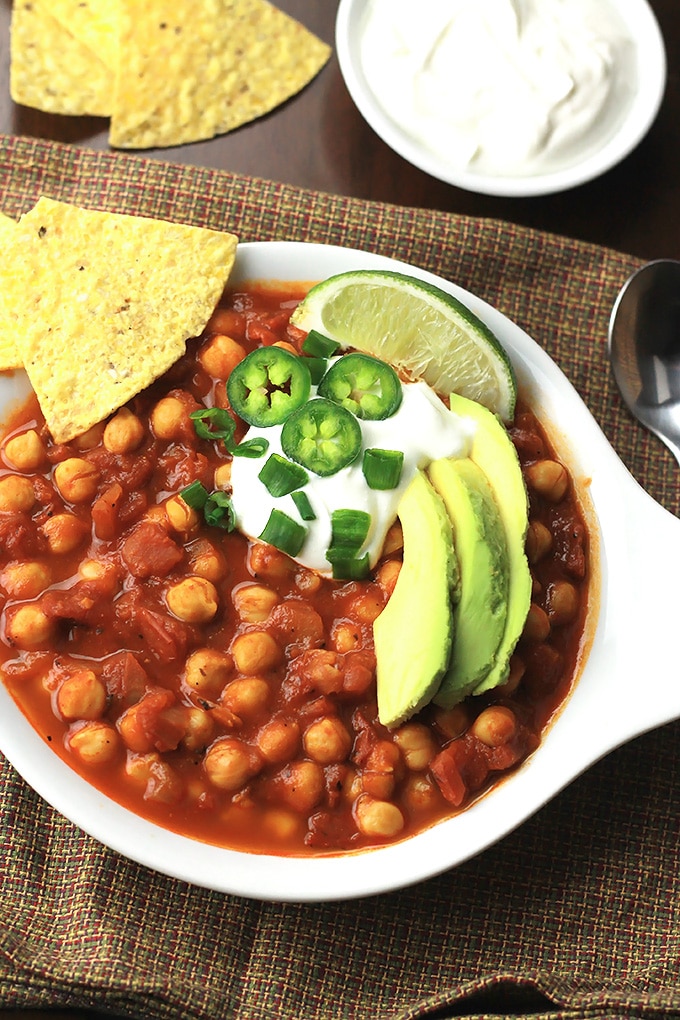 Are you a beans in your chili or no beans in your chili person, how about chickpeas in your chili?
This recipe is inspired by a chickpea dish I had at Whole Foods which was more of a sautéed spicy chickpea dish. My daughter who most of the time doesn't want to eat what I'm eating gave the chickpeas a try and before I knew it had eaten most of them. That was when I decided to try to recreate that dish. As I was creating the dish evolved into a chili instead of simple spiced chickpeas.  Turns out we like the chili much better.
Most of the time when I make chili I just purchase the chili seasoning packets or boxes with all the seasoning inside, this time I made my own. But just like any recipe, you can add more or less of what you like or don't like. It's really easy I did however, put in an ingredient that's not usually found in a traditional chili mix, turmeric.
I have been trying to make turmeric a part of my daily diet so whenever I can add it I do. I add it to smoothies, roasted vegetables, rice, and sometimes make turmeric tea or milk.
Turmeric is a root and has amazing anti-infammatory properties. If you want information on turmeric check out Health Ambition or Wellness Mama.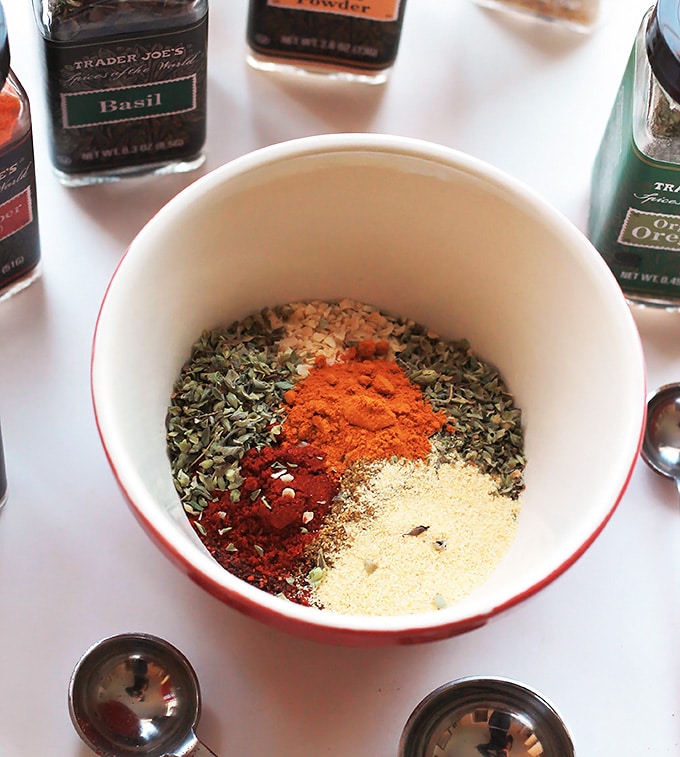 Just mix all the ingredients in a small bowl and store in an airtight container. I found these wonderful little glass bowls at Crate and Barrel that have tops, and they are great for food storage. I like to see my food because I tend to forget what I have if I can't see it.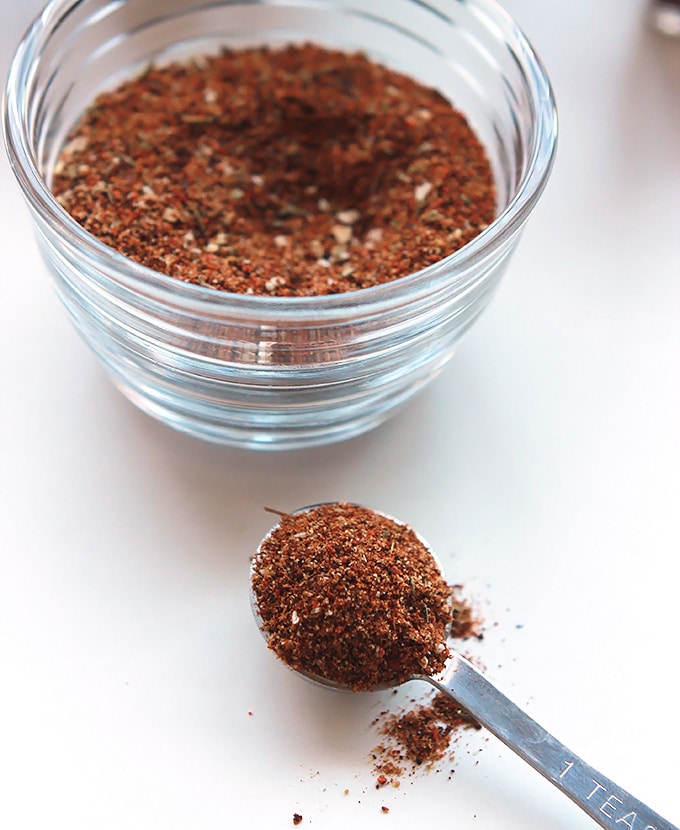 This is a very easy dish to make, it's ready in under 30 minutes. I didn't include a meat alternative in the recipe, but it can easily be added. I like adding field roast, a meat alternative and my daughter puts diced chicken in her chili. If you would like a vegan sour cream, check out this recipe. Give this Chickpea Chili with DIY Chili Seasoning and make you and your family happy. You won't be standing at the stove for long periods of time and they won't have to wait too long.
Now the DIY Chili Seasoning
[tasty-recipe id="9722″]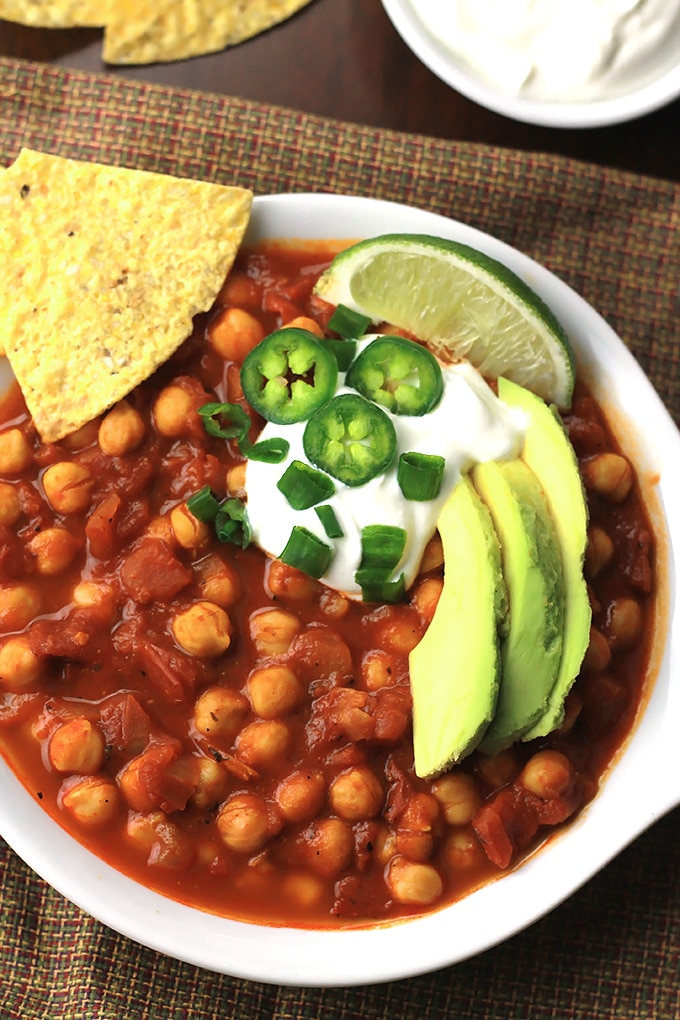 Now the Chickpea Chili
[tasty-recipe id="9726″]