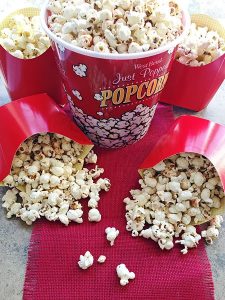 Popcorn is one of my favorite snacks, especially the theater buttered kind, unfortunately too many servings of this kind can lead to consuming too much sodium and unhealthy fats.
Something I'm doing more of this year is, popping my own, so I can control the sodium, fat and flavor.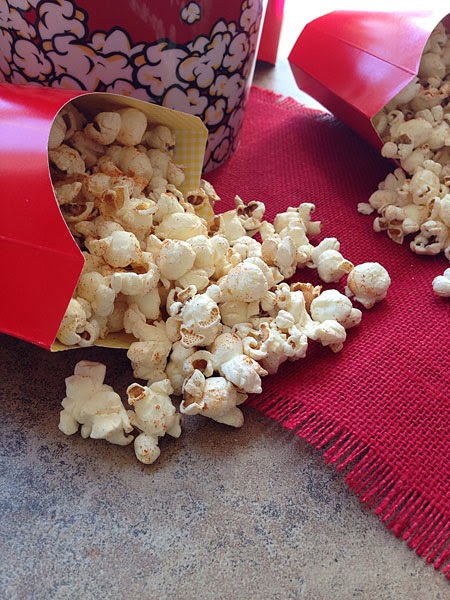 I'm taking a break from the theater buttered popcorn for something hot and spicy, I call it Buffalo Popcorn.
My oil of choice is coconut oil, it tolerates high heat, which makes it great for popping popcorn, without an overwhelming coconut flavor.
I used a hot air popper which requires no oil, much healthier. I also used a spray misting bottle to spray the popped kernels to assure more flavor throughout the popcorn.
This is a great football watching snack.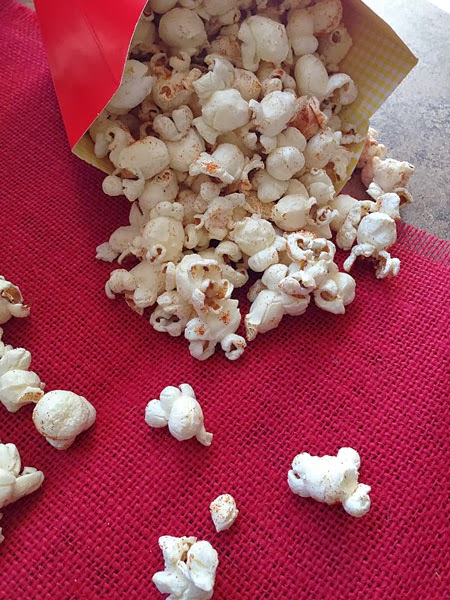 Buffalo Popcorn
Ingredients
½ cup popcorn kernels
2 tablespoons coconut oil
¼ cup hot sauce, (I used Frank's Redhot)
¼ teaspoon cayenne pepper
¼ teaspoon garlic powder
3 tablespoons nutritional yeast
salt to taste
Instructions
1. Pop popcorn according to your popcorn maker.
2. While popcorn is popping, melt coconut oil in small saucepan.
3. When completely melted, remove from heat and stir in hot sauce, cayenne and garlic powder.
4. Pour mixture into spray bottle.
5. Place popped kernels in a large bowl, mist kernels with coconut mixture, tossing to coat all kernels.
6. Sprinkle and toss with nutritional yeast.
7. Transfer to serving bowl.
8. Serve and Enjoy!
If you don't have a popcorn maker do the following
1.  Add ¼ cup oil to a large pan with handles.
2. Heat over medium-high heat.
3. Stir in hot sauce, cayenne pepper and garlic powder.
4. Add kernels, cover and wait for the magic to begin.
5. With oven mitts on, grab the handles and slide pan back and forth.
6. When popping slows to about 1 or 2 pops per second, take pan off the heat.
7. Transfer to serving bowl and toss with nutritional yeast.
8. Serve, Enjoy and Have Fun!